This Chili Lime Corn is the perfect balance of sweet and spicy. A fun way to jazz up your corn on the cob!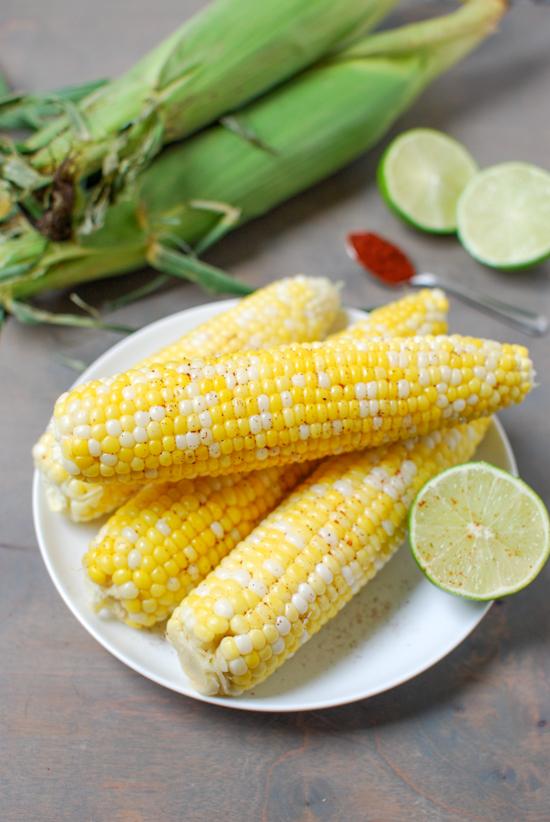 Hi Friends!
It's Recipe Redux day again! This month's prompt was an easy one:
Fresh from the Garden: The season of bountiful produce has arrived. Whether your produce comes from the farmers' market, a CSA share, or a plot of dirt out back, show how you are using fresh July fruits or veggies. 
I honestly could have made 100 different things since we've been enjoying ALL the veggies lately…but I decided to bring back an old favorite! Hubby and I used to make our corn this way all the time…and then for some reason we totally stopped doing it for a couple of years.
Travesty!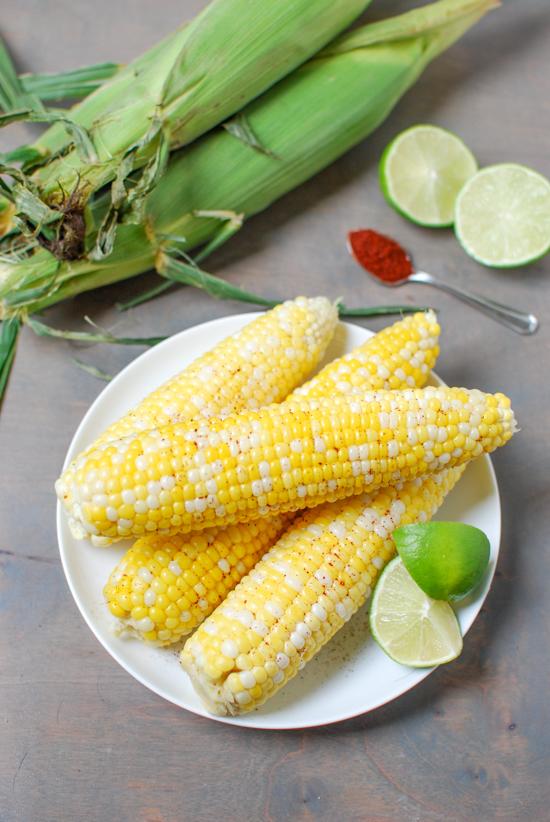 Well this year I brought it back into the rotation and it's just as good as I remember it!
There's nothing fancy about this "recipe". It's pretty much just like it sounds.
Step 1: Cook your corn however you like to. Throw it in a pot, into the microwave or onto the grill.
Step 2: Let it cool enough to handle it, then cut a lime in half and rub over the ears while squeezing to release a little lime juice.
Step 3: Sprinkle with chili powder. Don't go overboard! Just a light dusting will give you the perfect amount of spice to balance with the sweet corn.
Step 4: Enjoy!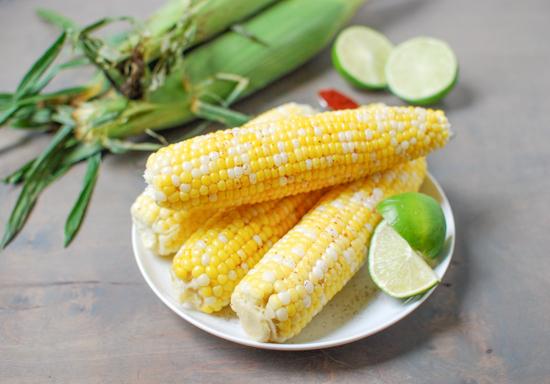 Let's chat:
Do you season your corn on the cob? What's your favorite flavor combo?!
Enjoy!
-Lindsay-
Check out all the other delicious ways to use summer veggies via the link below!
LEARN HOW FOOD AFFECTS YOUR BODY.
Get my free Table Talk email series where I share bite-sized nutrition information about carbs, protein, and fat, plus bonus information about snacks and sugar!