Hi Friends!
Happy 2014. I've been sitting here forever trying to decide what to post today. Judging by the state of the blogosphere the past few days, it appears I'm pretty much the only one not interested in doing a recap of 2013 or posting about my goals for 2014. And that's totally fine! Instead, I decided to share some 2014 wishes that I have for all of you! Kinda like a 5 things Friday (a la Clare)- except it's not Friday….you get the idea.
Anyways, here we go- my 2014 wishes for you!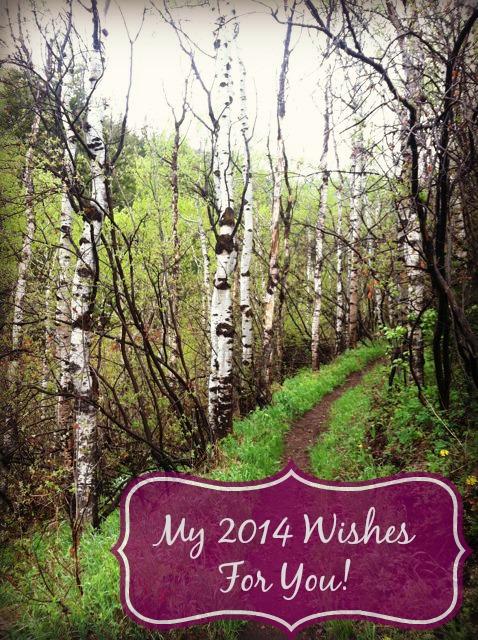 5  Nutrition Wishes
Downsize your dinner plates– for proper portion sizes.
Eat slowly– so you can recognize when you're full.
Drink more water– and less everything else.
Eat more whole foods– and less packaged foods.
Prep food on Sundays– for healthy meals all week long.
5  Kitchen Wishes
Clean out your pantry– to give yourself a clean start.
Replace old spices– for fresh flavors!
Disinfect EVERYTHING– to kill germs!
Switch to glass storage containers– to avoid chemicals.
Recycle & compost– for the environment.
5  Fitness Wishes
Lift heavier– to get healthier.
Stretch every day– to prevent injury.
Rest when you need it– to get stronger.
Move more– every single day.
Go for a PR & fail– to push your limits!
5  Life Wishes
Embrace every day– because you're lucky to have it.
Sleep more– your body needs it.
Chase big dreams– and learn from the setbacks.
Live in the moment– before life passes you by.
Do what makes you happy– because life's too short.
5  Love Wishes
Go on dates– to keep the romance alive.
Say I love you– while you still have the chance.
Appreciate the little things– they often mean the most.
Talk about your problems– don't hide from them.
Always be honest– it's important.
5  Work Wishes
Take more breaks– they help you focus.
Separate your work & play hours– for balance.
Network constantly– for new opportunities.
Learn something new– then teach it to others.
Always do your best– you never know who is watching.
Cheers to 2014!
–Lindsay–
LEARN HOW FOOD AFFECTS YOUR BODY.
Get my free Table Talk email series where I share bite-sized nutrition information about carbs, protein, and fat, plus bonus information about snacks and sugar!