Hi Friends-
Hubby and I have been out of town for the past couple of days, spending time with family and celebrating the life of my grandfather.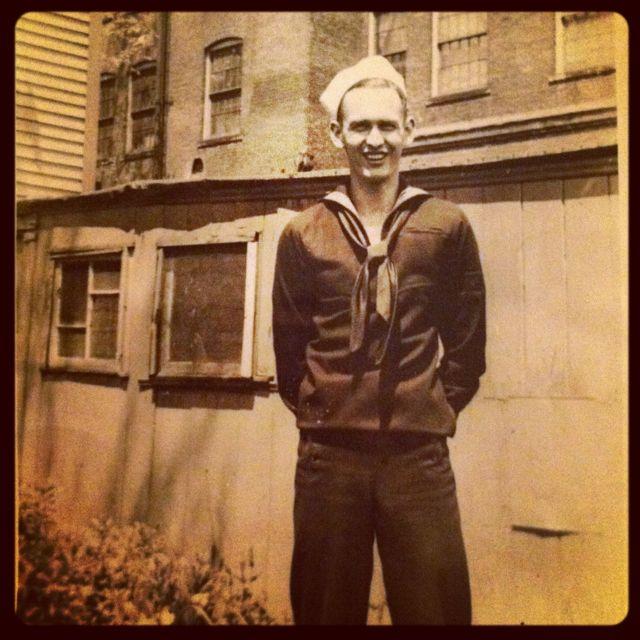 We flew out to Portland, Maine on Monday afternooon and got home late last night. My grandparents lived in Massachusetts while I was growing up, and my aunt lives in Portland, so every summer my mom, sister and I would pack our bags and spend a couple of weeks with them on the east coast. When my grandpa got older, we moved him into an assisted living facility in Portland, so that's where we had the funeral. I hadn't actually been to Maine in about 11 years…since right before my senior year of high school, so it was nice to be able to get out there and spend some time with family and revisit some of the places I used to go growing up.
We dropped these two off at the vet. The place we usually board them was all booked up due to 4th of July. Luckily this was only for a few days. It's always so hard to leave them.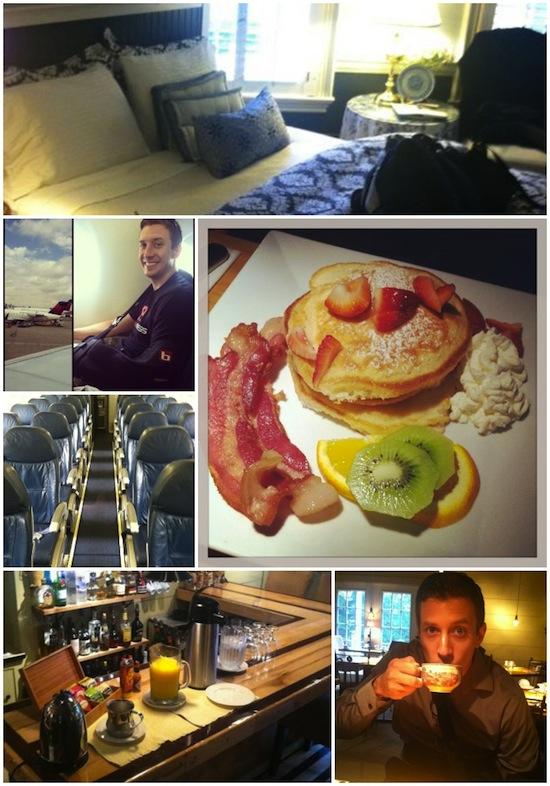 We survived hubby's first time traveling with his sling, and stayed in a cute little bed and breakfast up the road from where my parents and sister were staying at a family friend's house.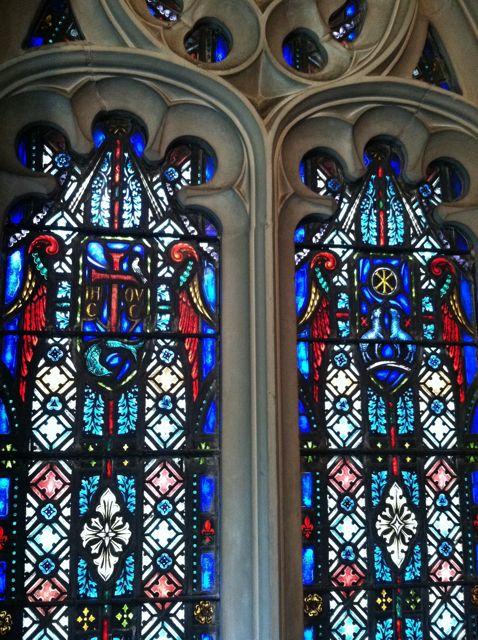 The service was Tuesday morning. It was very small, mostly just family since he outlived almost all of his friends at age 93…but it was very well done.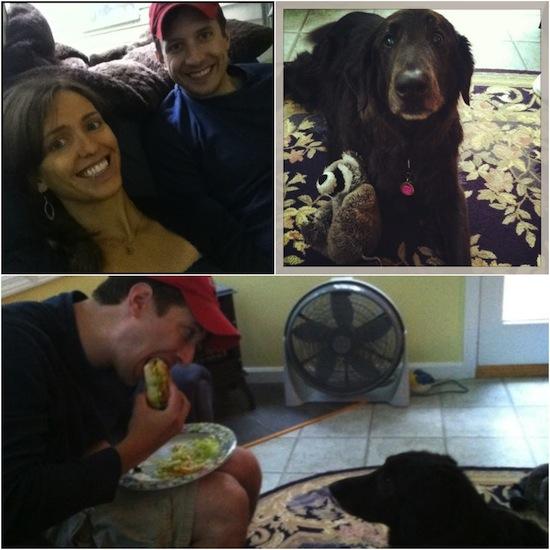 We headed back to have lunch with the family and Jake!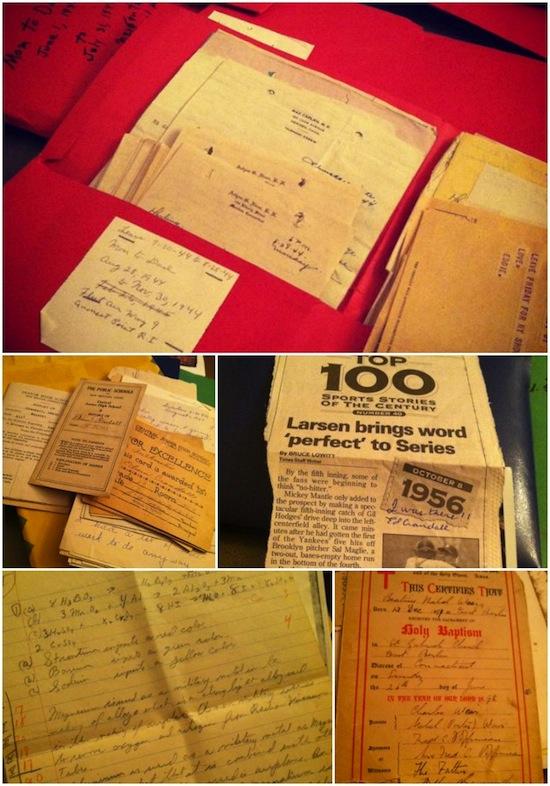 Then came my favorite part of the trip. My grandpa was a bit of a packrat and he saved a TON of stuff over the years. We spent several hours going through a couple of boxes of amazing old things. He was in the navy and he and my mimi wrote each other every day during the war. They saved ALL of the letters so there was just folders and folders of amazing love letters to read. Plus things like old chemistry tests, report cards and other stuff from his childhood and his time in the navy. We also found out he was at the game in the 1956 World Series when Larsen pitched the only perfect game in series history!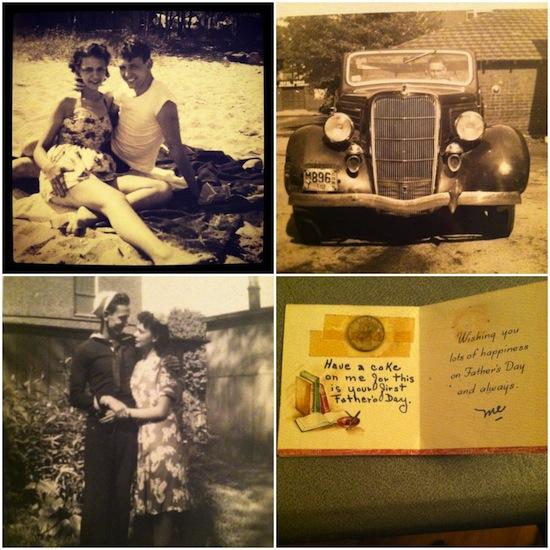 Plus there were tons of amazing photos of my grandparents when they were younger. They were SO adorable and so in love. It was fun to look at all the pictures with my mom and aunt and hear more stories about their family.
This was by far the best thing we found. A letter from my grandpa's friends to my grandma encouraging her to marry him 🙂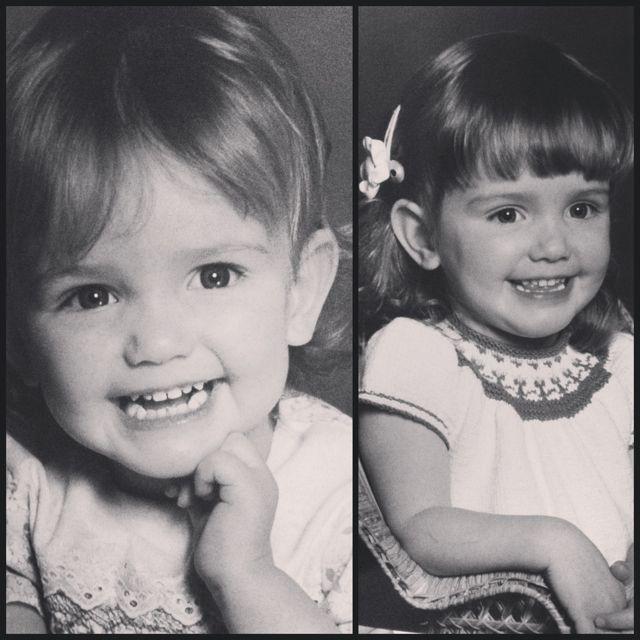 We also found some pictures of little Bean!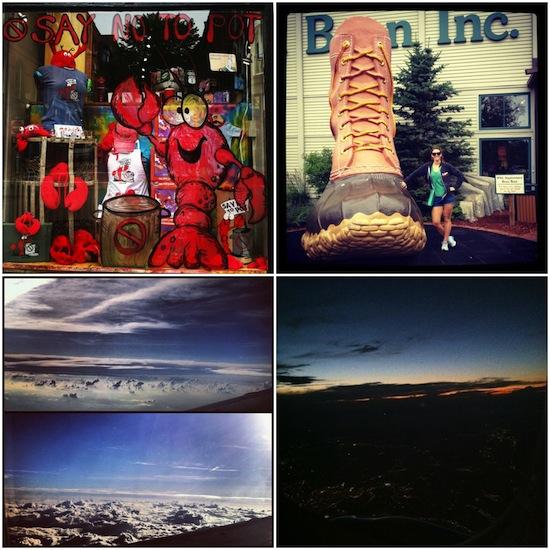 Tuesday night we went out to dinner and met up with one of my oldest friends, who recently moved back to Portland, for a beer. Wednesday we spent the day with my parents and sister wandering around, doing a little shopping and fulfilling my desire for a lobster roll! Then we headed home.
I'm grateful we were able to make it out there and spend a few days celebrating the life of my grandpa, a wonderful man who meant so much to a lot of people!
Hope everyone is having a safe & happy 4th of July and that you're able to enjoy some time with family and friends.
Enjoy!
–Lindsay–