Hi Friends!
Let's talk about my new favorite salad: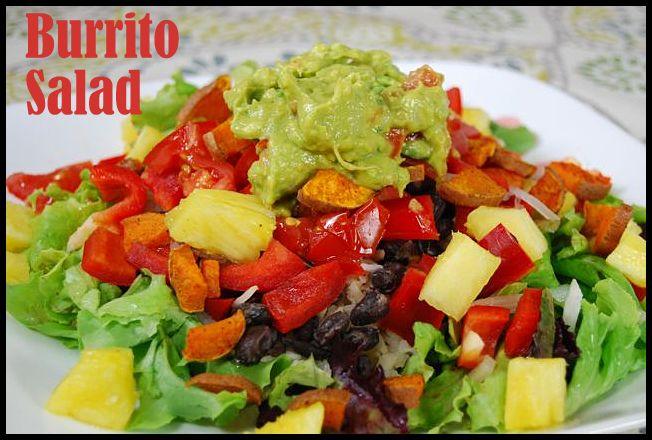 Like I mentioned yesterday, last weekend I went on a little streak where I ate the same meal several times in a row. And you know what? It was delicious all three times.
It started on Saturday. Hubby and I went to a festival downtown where there were a lot of food trucks and some local bands playing. I decided to eat at The Burrito Bus: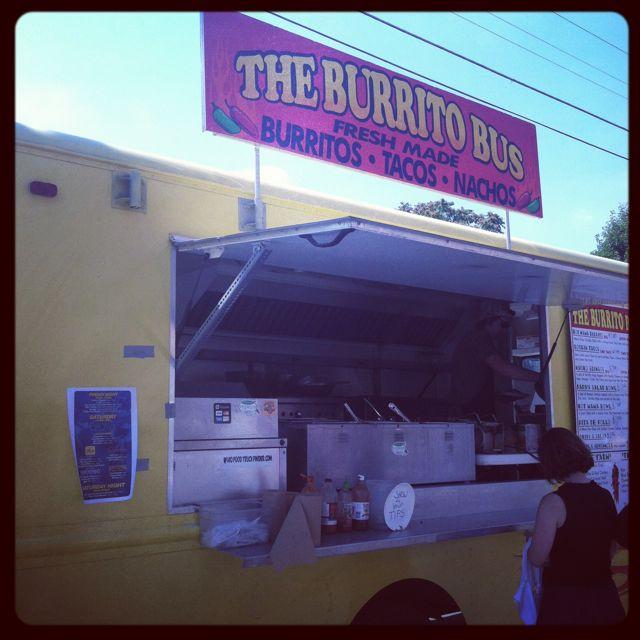 I chose the burrito bowl and it was great! It was a bit pricy, but I loved that the black beans were rinsed, instead of swimming in sauce, plus the onions were raw and crunchy, the jalapenos were fresh and the salsa was  super spicy!
It was so good that I found myself craving something similar for a late dinner when we got home.  So I made one. But I turned mine into more of a salad by adding a large lettuce base. I really enjoy the fillings in most burritos but I'm not always crazy about eating a giant burrito. Putting the fillings on a bed of lettuce is the perfect solution for me! Then I can eat some as a salad and also scoop some up with tortilla chips!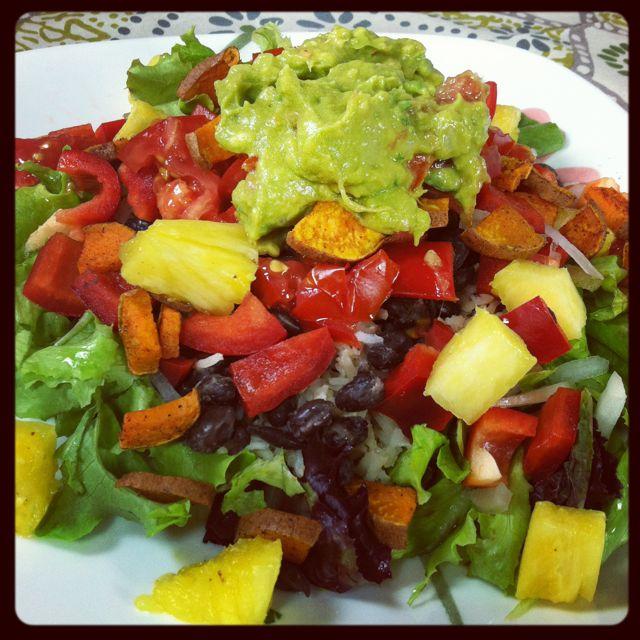 For my dinner burrito salad I started with Farmer's Market lettuce. I added brown rice and black beans. I also roasted some sweet potatoes and added those. I chopped up some red peppers, tomatoes and onions and added those…and to top everything off I added grilled pineapple and some homemade guac!
This is definitely quickly becoming one of my favorite summer dinners. It's light and fresh but also packed with nutrients!
Sunday night I had a lot of leftovers so I pulled them all out to make a quick dinner for hubby and I: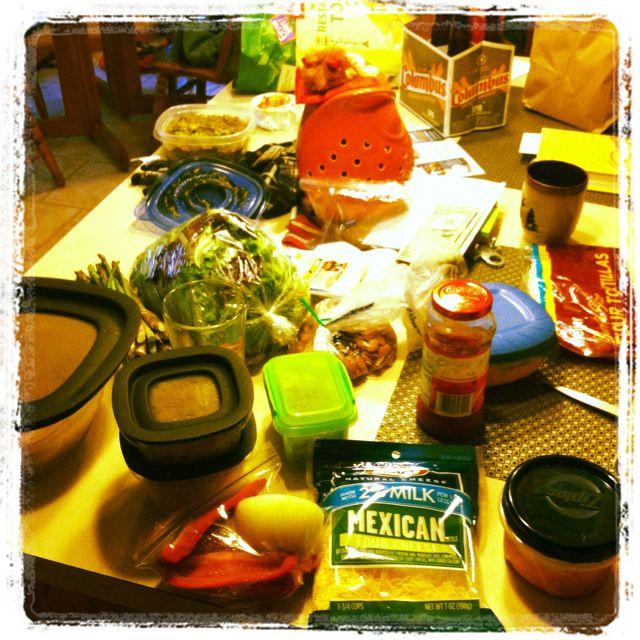 Hubby got his version in a tortilla as an actual burrito. Turns out that was a mistake. He made it quite clear that he would have rather had the salad version like me. Whoops! Live and learn 🙂
Mine looked pretty much the same as Saturday night's version: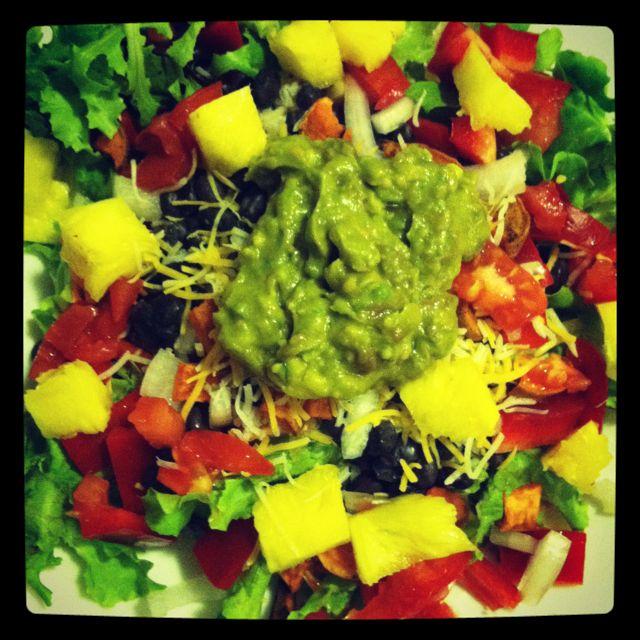 So pretty. Annnnnnnnnnd now all this talk has me craving another one!
Enjoy!
–Lindsay–
LEARN HOW FOOD AFFECTS YOUR BODY.
Get my free Table Talk email series where I share bite-sized nutrition information about carbs, protein, and fat, plus bonus information about snacks and sugar!