This post contains referral links. I was not compensated for this review but I will receive credit to my account if you sign up using my referral link. As always, all thoughts and opinions are 100% honest and my own.
Hi Friends!
Just wanted to pop in a share a little bit about a blogging tool I recently started using! It's called CoSchedule and it has replaced the previous editorial calendar plug-in I used.
I've been aware of CoSchedule for several months now, but since it is a paid service, I've been hesitant to take the plunge. I finally signed up for the two week trial and I was hooked even before the trial ended.
Here's a look at what CoSchedule looks like: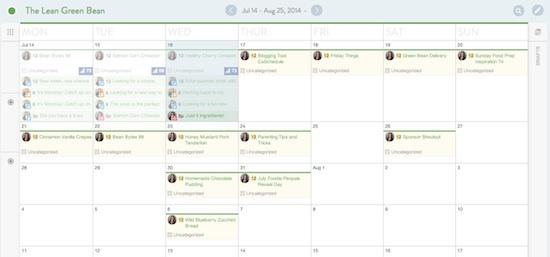 It's basically a calendar you can use to help plan your blog posts. You can start a draft on one day and then if you decide you want to publish it on a different day, simply drag and drop to the preferred publishing day. I've been using an editorial calendar for my blog for a while now and it's helped me tremendously with planning ahead and keeping track of various post deadlines, etc.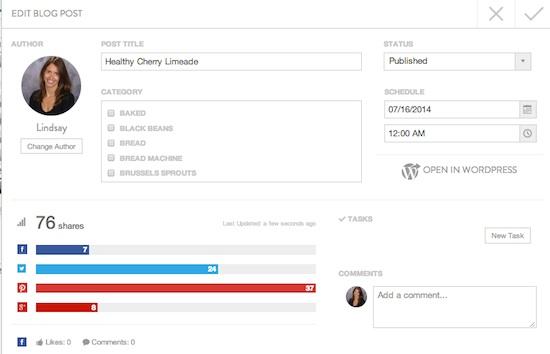 The cool thing about CoSchedule is that it does a great job of integrating social media. My previous calendar was just a calendar and that's it. This tracks your shares once the post is published and it also lets you connect various social media accounts like your blog's Facebook page, your Twitter account, your Pinterest boards, etc. Once they're connected, you can pre-schedule posts to these various social media sites and CoSchedule will publish them for you at the desired times.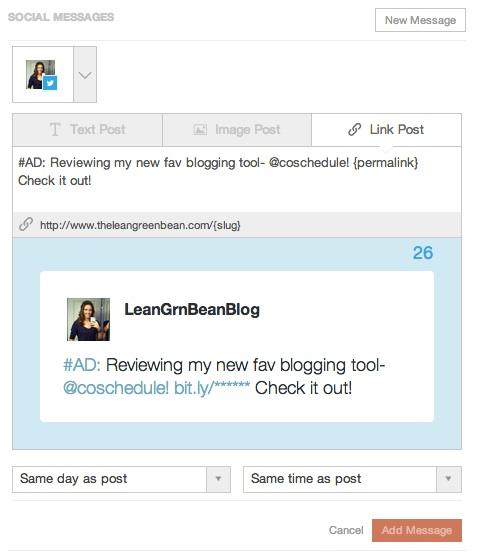 You can preview what your social media posts will look like, choose if you want to include a link or an image and then specify what date and time you want the tweet or FB post to be scheduled.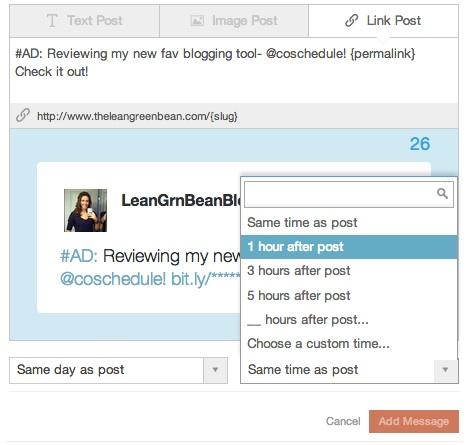 The social media aspect is really what sold me on CoSchedule. Now, when I write a post, I also pre-schedule several tweets, a Facebook post and a pin for the day the post is to be published. You can also easily pre-schedule social media posts for a week, month, etc after posting to give your post a little refresher after it's been published for a while, or if say you wanted to schedule a Pinterest post for the weekend instead of the day the post is published.
While I still use free programs like Hootsuite and Buffer to preschedule tweets, I really like the convenience of being able to pre-schedule a lot of my social media stuff for my own posts from one central location.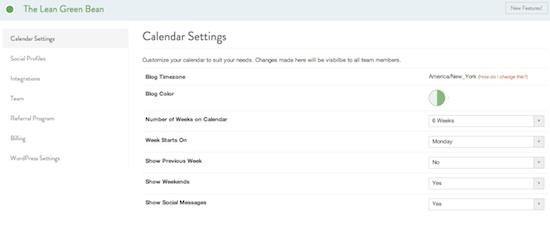 In addition, you can personalize the calendar colors, the number of weeks shown on your calendar at one time, what day you calendar starts on etc. You can also integrate bit.ly, google analytics and google calendar with CoSchedule, as well as the Click to Tweet program you may have soon people using that puts a pre-composed tweet into your blog post so all people have to do is click to share.
Interested yet?
I'd definitely encourage you to sign up for the two week trial to check it out. CLICK HERE to get started. If you like it after the trial, it's $10/month, or save $20 by signing up for an annual plan. (*Disclosure* If you share a review of your thoughts you save 50% on your subscription)
Although I was doubtful it was worth the money before I checked it out myself, after trying it out, it's definitely worth the money for me and I think it would be a great tool for a lot of my fellow bloggers as well!
Enjoy!
–Lindsay–
LEARN HOW FOOD AFFECTS YOUR BODY.
Get my free Table Talk email series where I share bite-sized nutrition information about carbs, protein, and fat, plus bonus information about snacks and sugar!