Hi Friends!
If you follow me on social media or have been reading the blog lately, you're probably familiar with my newest kitchen toy: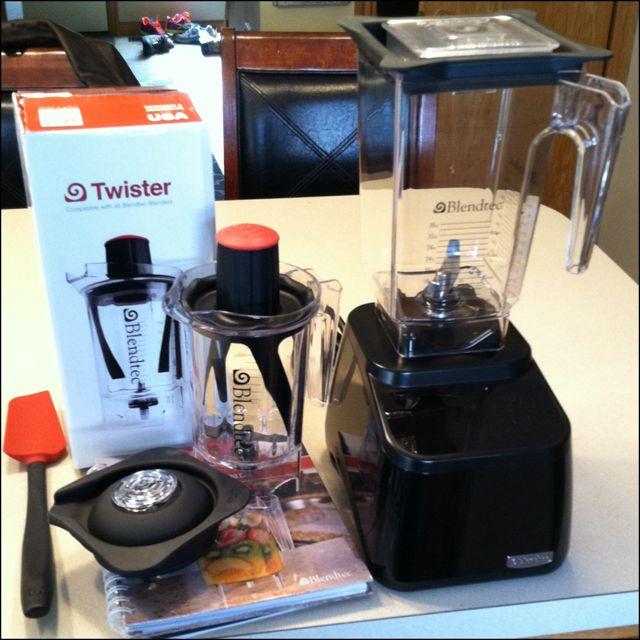 That's right! A (FREE) new blender! The amazing folks at Blendtec were kind enough to send me one of their amazing blenders (free of charge) to review and now that I've had some time to play with it, I've gathered my thoughts to share with you!
You may recall that I first came across Blendtec back in October when I went to FNCE- The Food & Nutrition Conference & Expo! Kristina and I spent about an hour at their both learning all of the cool things it could do. (I wrote about it here).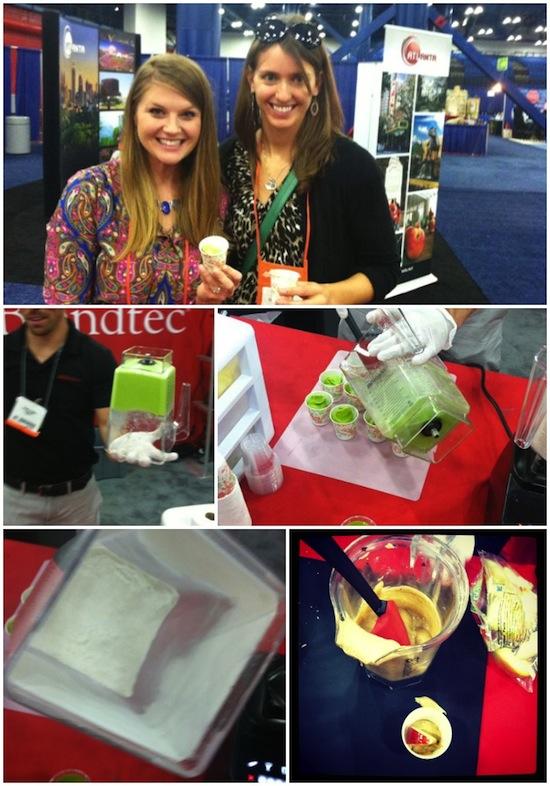 We devoured the nut butter they made, were totally amazed that you could make ICE CREAM and also saw them make rice flour, soup and a few other things!
I was sent the Designer Series Wildside with the touch screen display to review, along with the Twister Jar.
A few things I was initially impressed by:
The touch screen- Easy to use, easy to keep clean and pretty to look at!
The dull blades- I've cut myself on blender blades before and it's amazing that these are dull to the touch but blend so well.
The handy cleaning tips- ie, just put a little dishsoap and water in the blender and blend to clean, then rinse!
The recipe books it included- TONS of great recipes and inspiration.
The blender itself- love that the jar is BPA free, it's the perfect height to fit under a kitchen cabinet and considering how powerful it is, it's fairly lightweight!
Some of the first things I made:
A smoothie- It blended up the ice, yogurt and frozen fruit mixture with no problem.
Soup- This is probably my favorite feature. No more cooking a huge pot of soup on the stove if I don't want to….just throw a bunch of veggies into the blendtec, select the soup option and voila! I made Sweet Potato Bisque first and then later made Chicken Tortilla Soup.
Nut butter- A no brainer! I was so excited to try out the twister jar to make some homemade almond butter.
Banana froyo – delish
Brownie batter!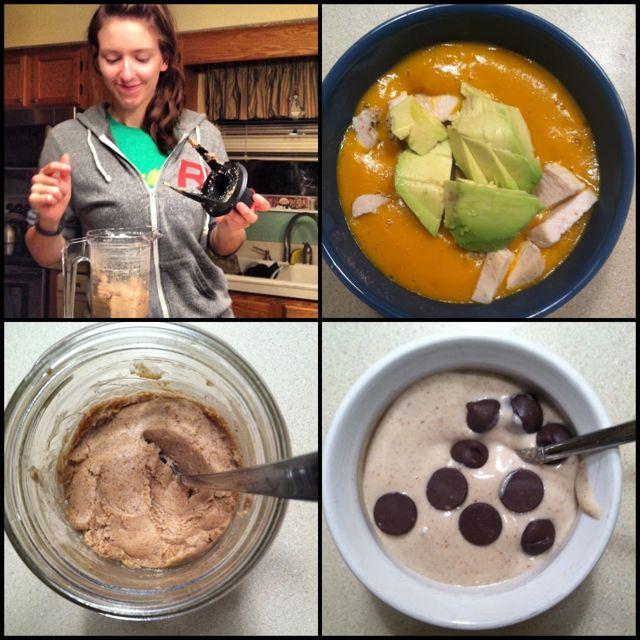 A few things I didn't like:
When I made the first batch of almond butter, I used raw almonds and although it blended, it didn't get nice and creamy like it did when I watched at FNCE.  However, the second time I made it, I roasted the almonds first and ran through the 50 second blender cycle 4 times instead of the recommended 2 and it came out perfectly.
It's loud…but that's to be expected for a blender.
When you make nut butter, the jar gets HOT. Not a huge deal but definitely need to be careful when touching it.
The wildside jar is easy to clean. The mixer jar is a little more challenging. If you make nut butter, it's a little hard to clean under the blades. It can be done by cleaning and then sliding a paper towel underneath the blades…it just takes a little while.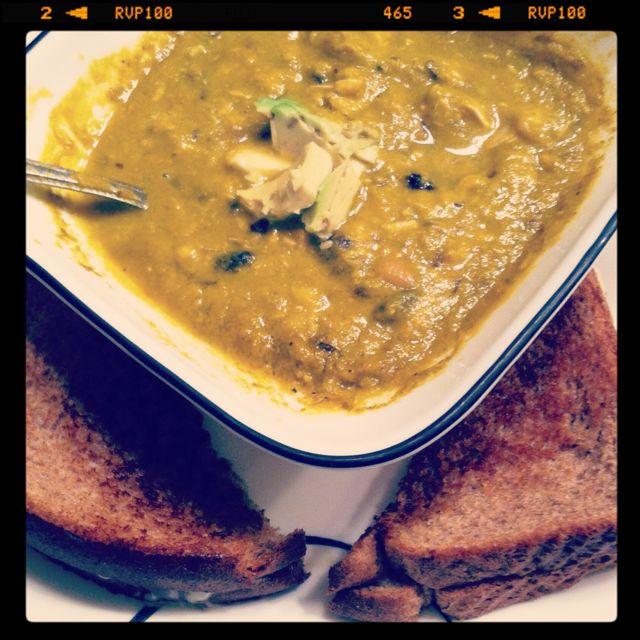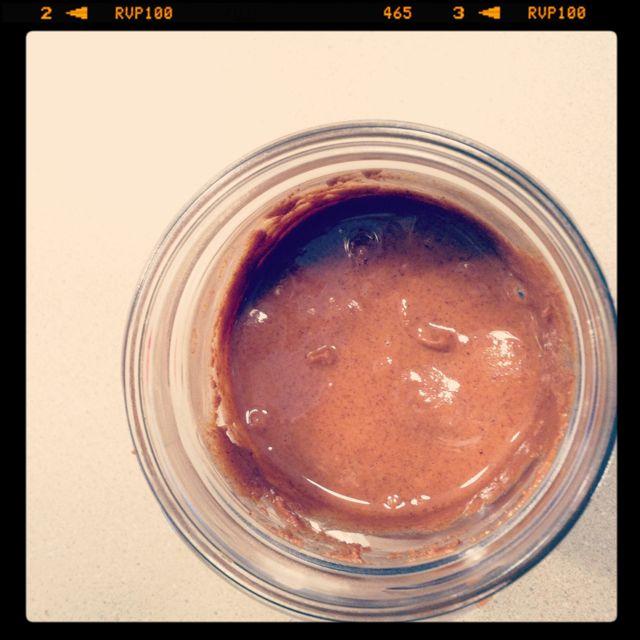 Still on my to-make list:
Hummus
Pizza dough
Their famous Popeye's ice cream
Salsa
So.Much.More
My overall impression:
This Blendtec is definitely worth the money. It's easy to use, well made, powerful and extremely versatile. There are so many different things you can use it for that it can replace the mixer and food processor in many situations. I can't wait to try out a few more recipes and let you know how they turn out…and of course develop some of my own!!
And the best news…I get to give one of you guys coming up here in a couple of months so stay tuned! Can't wait until then? Buy one now by clicking here. (affiliate link).
Let's chat: What's your favorite thing to make in your blender besides smoothies or nut butter?
Enjoy!
–Lindsay–
I received this product free of charge. I was not compensated for my time. All thoughts and opinions are my own. 
LEARN HOW FOOD AFFECTS YOUR BODY.
Get my free Table Talk email series where I share bite-sized nutrition information about carbs, protein, and fat, plus bonus information about snacks and sugar!