Thanks to Sargento® Foods for sponsoring this post.
Hi Friends!
Can you believe it's almost August? That means we're pretty much at the hottest point of the year. We've had a fairly rainy summer here in Ohio but for the past week or so we've finally gotten some sun and had some hot days. I don't know about you, but when it's hot out, the last thing I want to do is sit down to a heavy meal in the middle of the day. I want something light and refreshing that I can eat quickly. Remember that I have a 9 month old who now crawls around at warp speed, which doesn't leave me a lot of time for a sit down lunch.
But that doesn't mean I'm willing to sacrifice nutrition or flavor. Lately I've found myself eating more of what you might call a mini-meal for lunch and then sneaking another one in mid-afternoon during naptime. I've really been focusing on putting together a balanced meal that has enough protein to keep me full for the next couple of hours. I want something that's quick to prepare, easy to eat and packed with protein. Over the past month or so, I've been coming up with lots of different combos for these mini-meals to carry me through the mid-day slump.
Over the past couple weeks I've come up with some pretty delicious mini-meal combos so I thought I'd share a few of them with you today! For me they're the perfect balance of protein and carbs and they keep me full and satisfied for a few hours without leaving me feeling overly full or sluggish. They're the perfect way to add a protein punch to your midday meal!
Each of these meals include a variety of Sargento® Natural Cheese Snacks. With 4-8 grams of protein per serving, they're a natural source of protein to help fill you up and boost your energy. In fact, Sargento® Natural String Cheese Snacks have 8 grams of protein per serving, which is more than a serving of almonds (about 23 almonds) or a hard-boiled egg! Added bonus- they come in 14 different varieties and are easy to eat at-home or on the go!
Here are some of the combos I've been loving lately: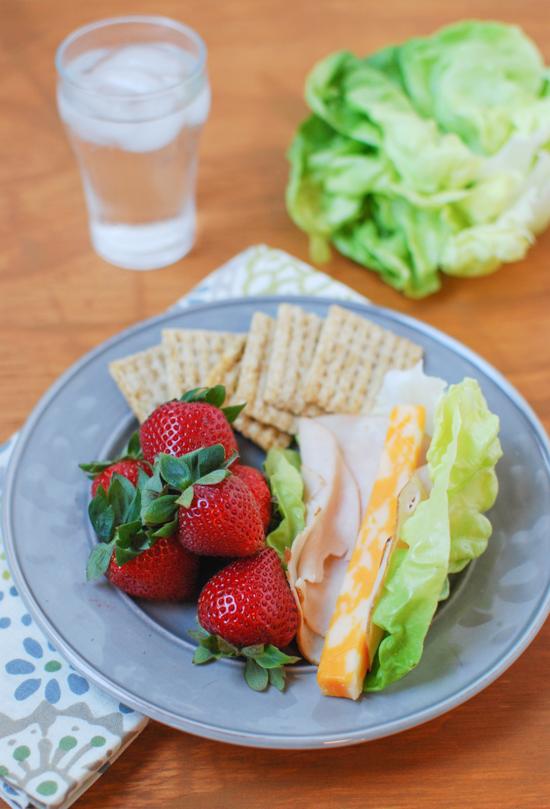 Bibb leaf lettuce + 2 slices turkey + Sargento® Colby Jack Natural Cheese Snack
Strawberries
Crackers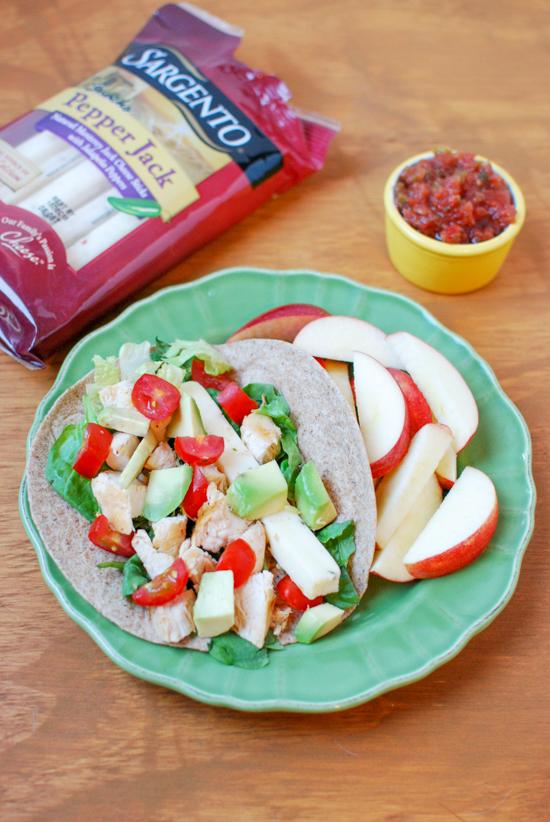 Wheat tortilla + chicken + avocado +Sargento® Pepper Jack Natural Cheese Snack
Salsa for dressing
Apple slices
 Sargento® Natural Blends Cheddar-Mozzarella Cheese Snack
Snap peas + carrots + cherry tomatoes + hummus
Mini sweet potato banana muffins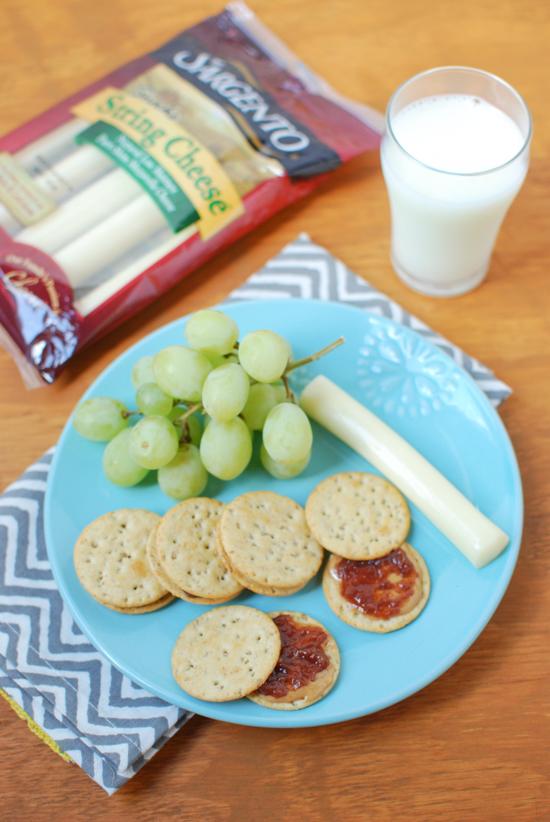 Grapes
Sargento® Natural String Cheese Snack
PB + J cracker sandwiches
I'm a fruit lover so most of these include fruit, along with whole grains, healthy fats like avocado, hummus and peanut butter, and protein from the cheese sticks, chicken, turkey, etc!
Let's chat:
Are you a mini-meal lover? What are some of your favorite combos?!
For more smart snack ideas visit the Sargento® website!
Enjoy!
–Lindsay–
LEARN HOW FOOD AFFECTS YOUR BODY.
Get my free Table Talk email series where I share bite-sized nutrition information about carbs, protein, and fat, plus bonus information about snacks and sugar!