Hi Friends!
Now that squish is almost 3 months old (WHAT?!), I thought I would share some of the tips for new moms that have helped us survive the first few months with a newborn.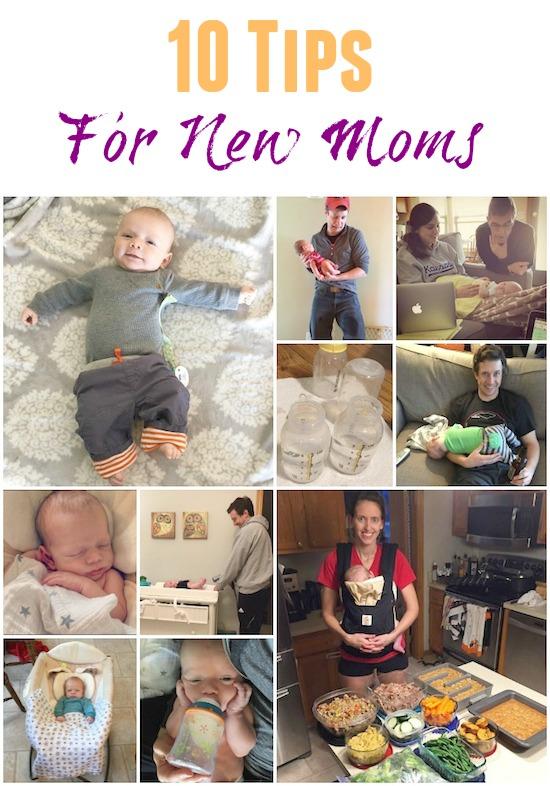 They might not all work for everyone but hopefully a couple of them will help make someone's life a little easier.
So here we go: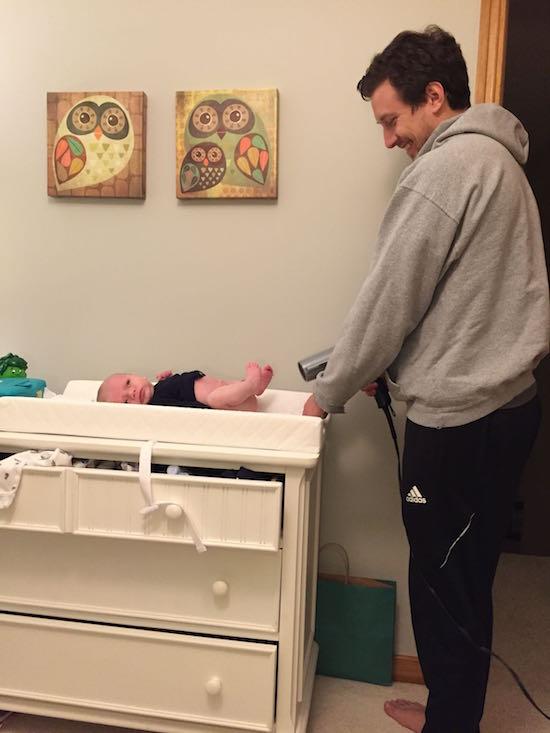 1. Keep a hair dryer near your diaper changing station. Diaper rash springs up surprisingly fast and can quickly lead to super red, irritated and even bleeding skin. Our pediatrician told us to use the hair dryer on low heat or the "cool" air setting to dry baby's bottom during diaper changes. It's one of the best tips we've gotten. It helps clear up the redness quickly and Chase actually loves it! He stops crying the second you start drying. I don't use it every time I change him but after an especially poopy diaper or if I see redness starting I definitely dry him off.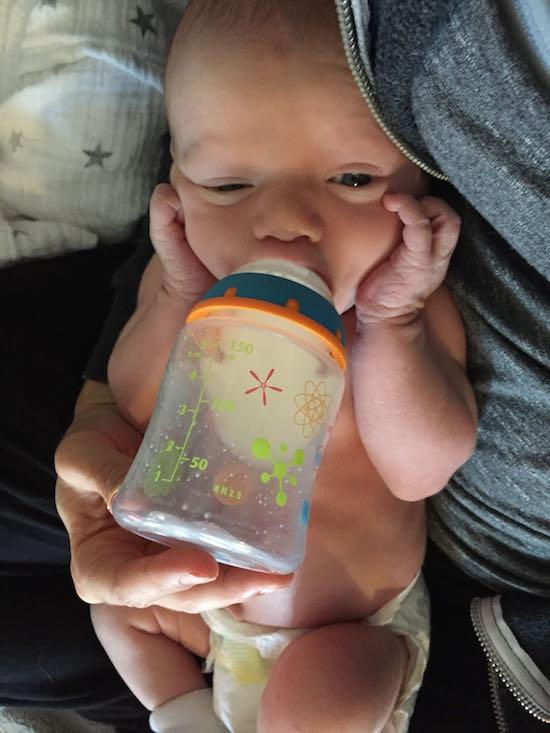 2. Be prepared for things even if they're not in your plan. Don't plan on giving baby a pacifier? Great…but buy one or two anyways. When baby is a few days old and you've tried EVERYTHING to get him to sleep at night, you may have a change of heart and at 3am you'll be glad you have one on hand. Same thing for formula. Planning to breastfeed? Wonderful! But buy a small carton of formula or save one of the free samples you get in the mail. When baby is 3 days old and jaundiced and your doctor tells you that you need to start supplementing with formula immediately, you'll be glad you don't have to drag baby to the store to find some.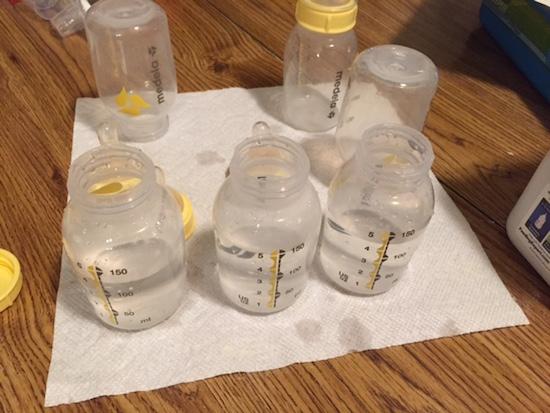 3. If you're using formula, fill a couple bottles with the right amount of water before you go to bed. When you're half awake in the middle of the night, it's just one less thing you have to worry about.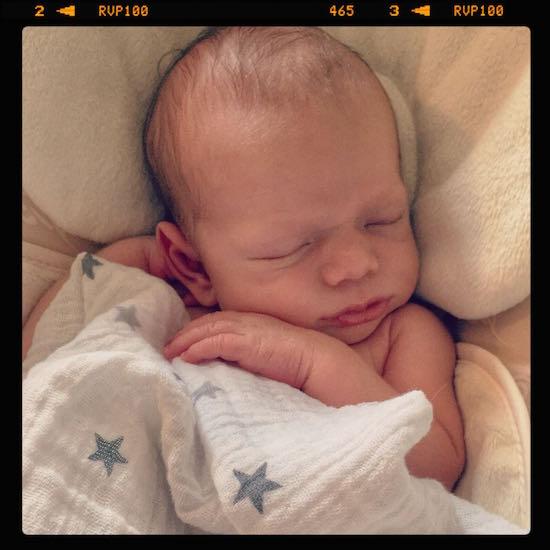 4. Don't buy too many diapers until you know what size your baby is and how quickly they grow. Same goes for clothes. If people want to get you diapers, ask for larger sizes that they'll definitely grow into. My baby only wore newborn diapers for a week or two before hitting the weight limit. He's also already wearing 6-9 month clothes at 2 months. That being said, make sure you have a few newborn outfits on hand. Many people will actually buy you larger clothes and you may find yourself with nothing for baby to wear right when he's born.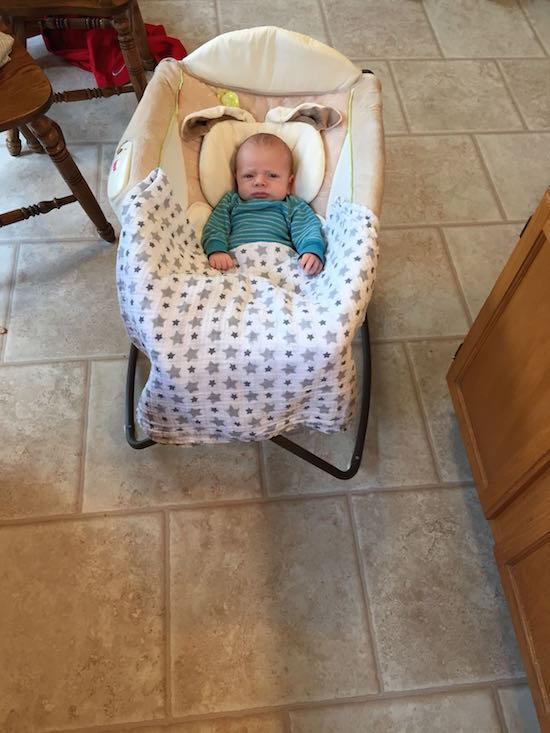 5. Get a rock and play. We have this one. I bought a pack and play with every intention of having baby sleep in it from day one. WRONG. He's been sleeping and napping in the rock and play since we brought him home. We carried it up and down the stairs every day for the first couple of months so it would be nearby no matter which room we were in. It vibrates gently which is especially great when they're little and is also at a bit of an incline which can help with reflux. Now that he's a little older, I think we'll transition him to the pack and play in a few weeks and then eventually to his crib. If your baby doesn't like the rock and play, try something else. Many babies love the boppy. I used ours maybe 2 times and that was it.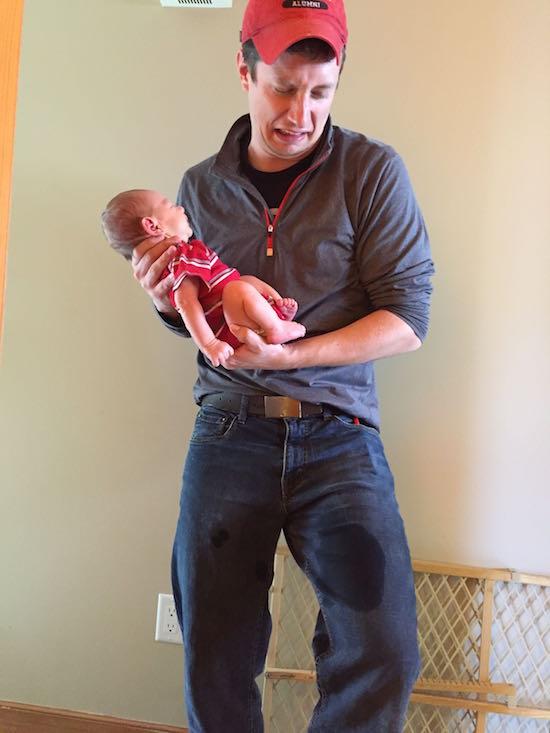 6. If you have a boy, point the winkie down in the diaper. If you don't, when he pees it will go right out the top. Also- always have a clean diaper on hand and ready when changing a dirty one. You never know when he'll start peeing and give you, himself, the floor, the walls, etc a nice shower.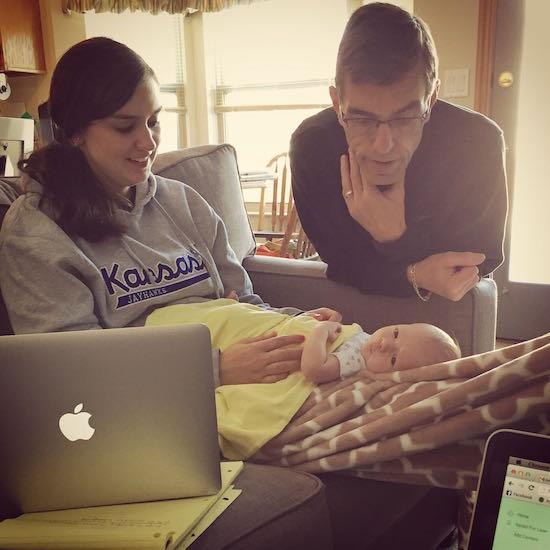 7. Sleep when others are there to help you. It's great if you can sleep when baby sleeps but I personally found that I never really slept very soundly when he was napping during the first few months. I was always half awake keeping an eye on him. However, if a friend or relative wants to do you a favor, ask them to come over and sit with baby for an hour or two while you go upstairs to sleep. You'll sleep much more deeply knowing someone else is watching him.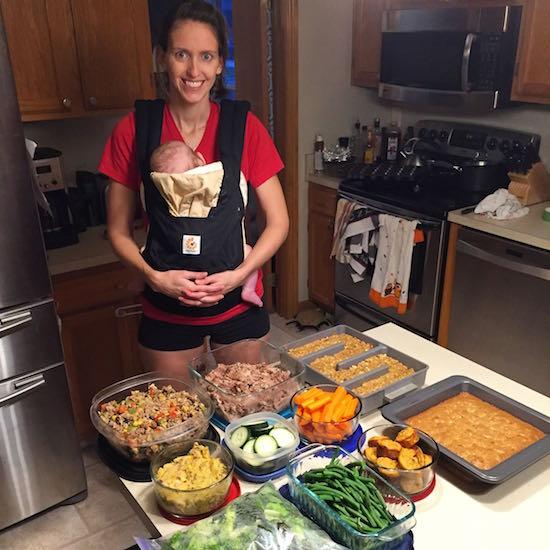 8. Try baby-wearing. Ring slings, woven wraps and other fabric carriers are great when they're little. I used the Baby K'tan first and then switched to an Ergo. For me personally, the k'tan was great when he was first born, but he was a big baby and he got bigger (and heavier) very quickly. I found that the Ergo works better for us now because it has a waist strap that helps take some of the pressure off my upper back. I put him in there, with the infant insert, whenever he's super fussy and doesn't want to sit still, when we're going to a store and we don't want to deal with the carseat or even just when I need to get things done the require my hands to be free. It always calms him down and he usually falls asleep in it. I can't wait to get the Ergo 360 when he's big enough to face forwards! Keep in mind that some babies don't like the Ergo so try lots of different carriers to find one that works for you and baby.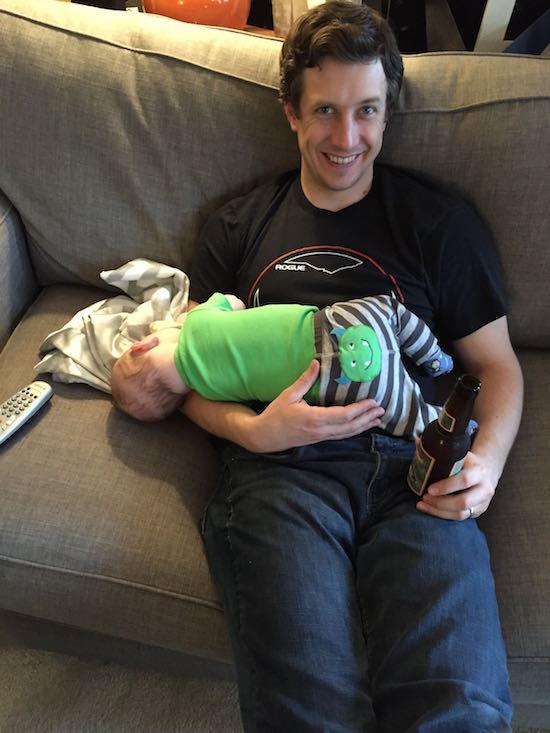 9. Experiment! Find your baby's favorite napping position, what makes them happy, what feeding schedule works best, what calms them down, etc…Every baby is different so don't be afraid to try something new to see if it works for your family!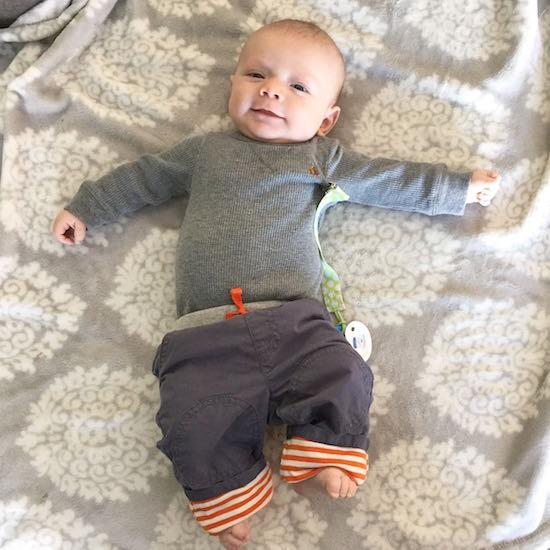 10. Break the "rules"! Think you have to swaddle your baby when you put them to bed? WRONG. My baby hated being swaddled so we stopped that after night 2 and he slept much better. Think you have to breastfeed because "breast is best"? WRONG. It's only best if it's best for you and your baby. You can read about my experience HERE. Bottom line is, there's not one right way to do things with a baby. Do what works for you and your family.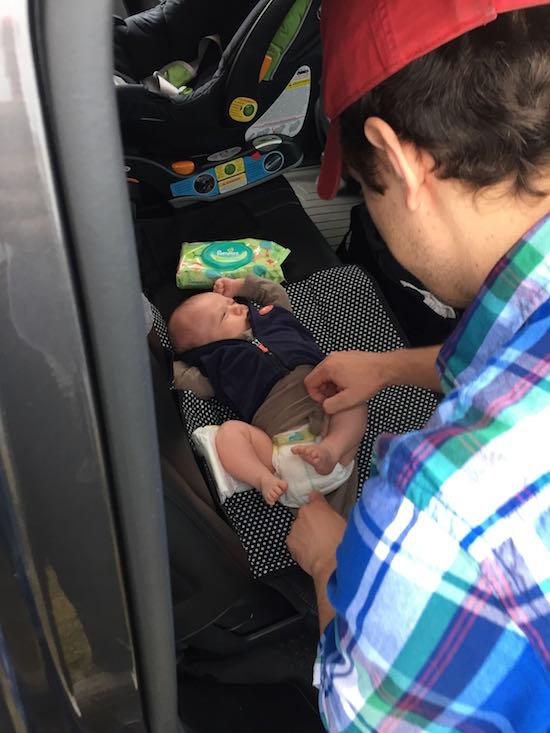 Bonus: Always keep a change of clothes in the diaper bag. Just trust me.
Good luck! Soak up every minute, good and bad, because it really does go just as fast as everyone says it does.
Let's chat:
Are you a mom? What tips would you add?!
[Tweet "Pregnant or know someone who is? @Leangrnbeanblog shares 10 Tips For New Moms!"]
Enjoy!
–Lindsay–
LEARN HOW FOOD AFFECTS YOUR BODY.
Get my free Table Talk email series where I share bite-sized nutrition information about carbs, protein, and fat, plus bonus information about snacks and sugar!