Hi Friends!
It's Wednesday already! Time for another WIAW 🙂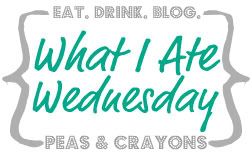 In this week's edition, I'm sharing some hits and misses from the past week.
Let's start with breakfast. As you know, I hosted a successful Brinner party so I definitely had some breakfast hits this week! However, I also had a major miss. I was planning to make Brandi's Peach Dutch Baby pancake for the party but ruled it out because I had too much food. Instead, I got up Sunday morning and immediately set to work making it. It looked good, smelled good, but at first taste, was not good. Turns out I forgot to add the milk! Whoops! Major miss. I salvaged the peaches at ate them with some leftover Mixed Berry French Toast Casserole. WIN!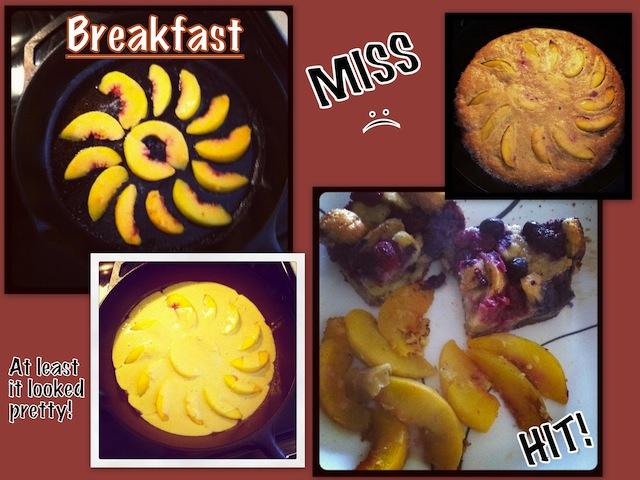 Snacks: All hits. Let's be honest, they almost always are. I love snacks 🙂 I enjoyed some Healthy Breakfast Bars, some Healthy Blueberry Scones and some almonds (with a few chocolate chips because I can't eat them plain!). I've been making an effort to get my daily almonds and have been doing pretty well!
Lunches: Also a hit. One in particular was so good, in fact, that I ate it two days for lunch and one night for dinner. Most lunches included a side of red pepper strips…always a win. One of my all-time fav veggies.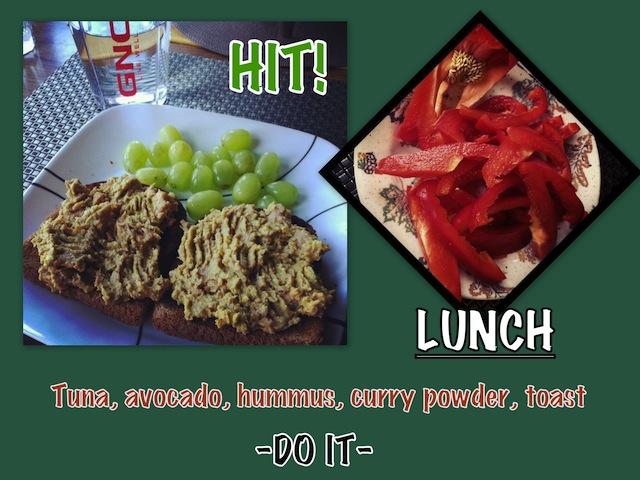 Dinner: Had it's hits and misses this week. The major hit was a remix that I made of this Rotel Skillet recipe. This used to be one of our favorite meals when we first moved into an apartment after college. I randomly got a craving for it this week but felt compelled to make a few changes. Of course I left out the chicken to fit our current diet…but in addition, I swapped the yellow rice for brown rice. The yellow rice we always used has 750 mg sodium in 1/4 cup. I opted for plain rice to cut waaaaay back. Plus, rotel is pretty high in sodium, so I chose no-salt-added diced tomatoes and fresh jalapenos instead. Since I cut out the meat, I doubled the amount of black beans I normally use, and I added in some extra veggies- spinach and red peppers. This remix was just as good, if not better, than the original and WAY healthier! HIT HIT HIT!!
The miss involved some spicy lentil burgers I made using red lentils. These were both a hit and a miss. The night we ate them for dinner they weren't bad. They had good flavor and I served them on naan instead of a normal bun. Hit! But then the hubby reheated one for lunch the next day and said they totally dried out and didn't taste very good anymore. Miss! Oh well…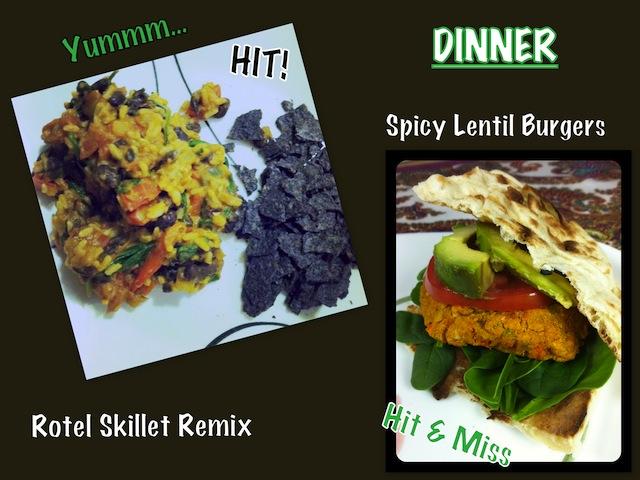 And for dessert? I made another batch of these cookies. They are my hubby's all-time favorite cookie and he requests them all the time. I made them for him last week and as soon as they were all gone, he requested more…so I obliged.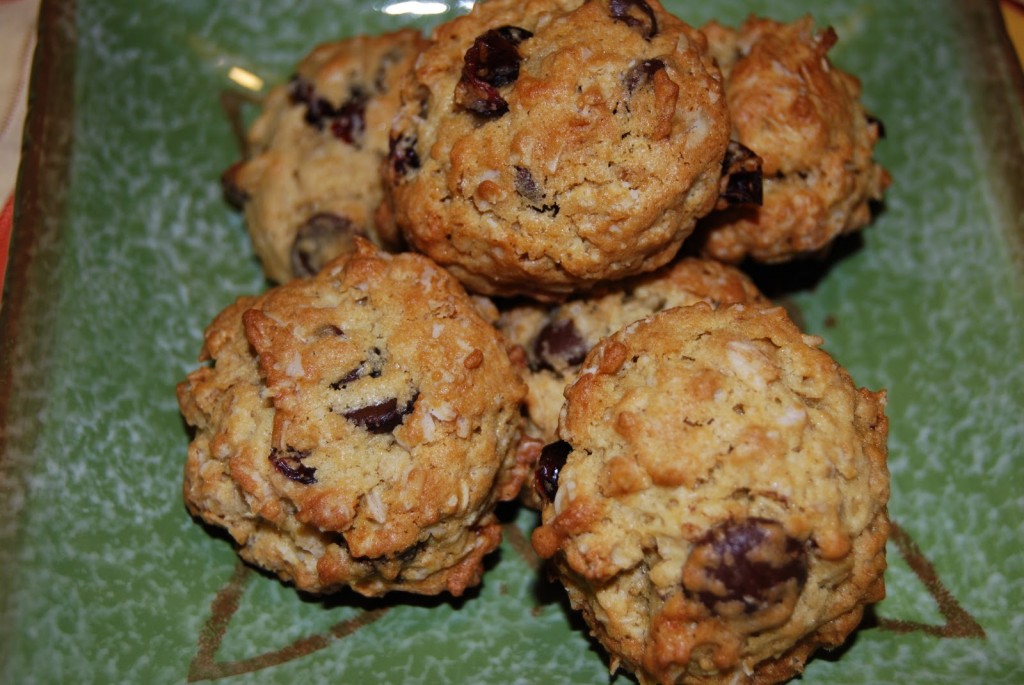 So tell me, did you have any misses this week? Any super big hits?!
Today's workout: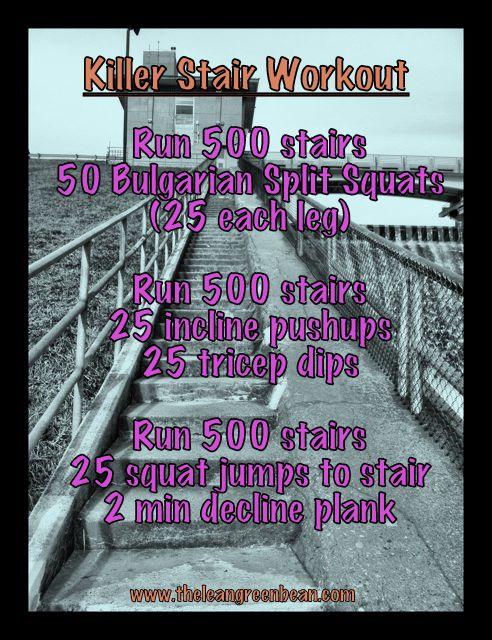 Use the stairs to do the exercises in between runs. My stairs had 98 steps so I ran them 5 times plus 10 extra stairs each time to get my 500 stairs.
–Lindsay–
PS. The winner of the Eggland's Best giveaway is Casey from Daily Dose of F.I.T!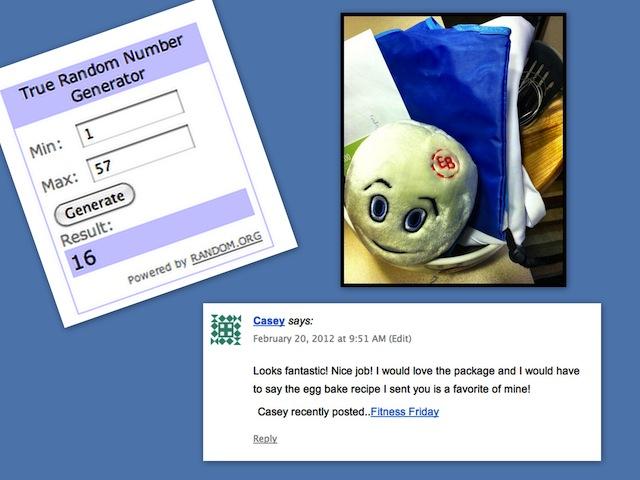 Congrats girl! Email me your mailing address!