Hi Friends!
Time for another WIAW with the lovely Jenn.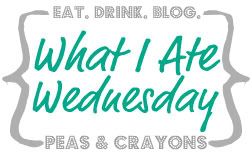 I've had some GOOD eats lately so I'm excited to share! Let's get to it!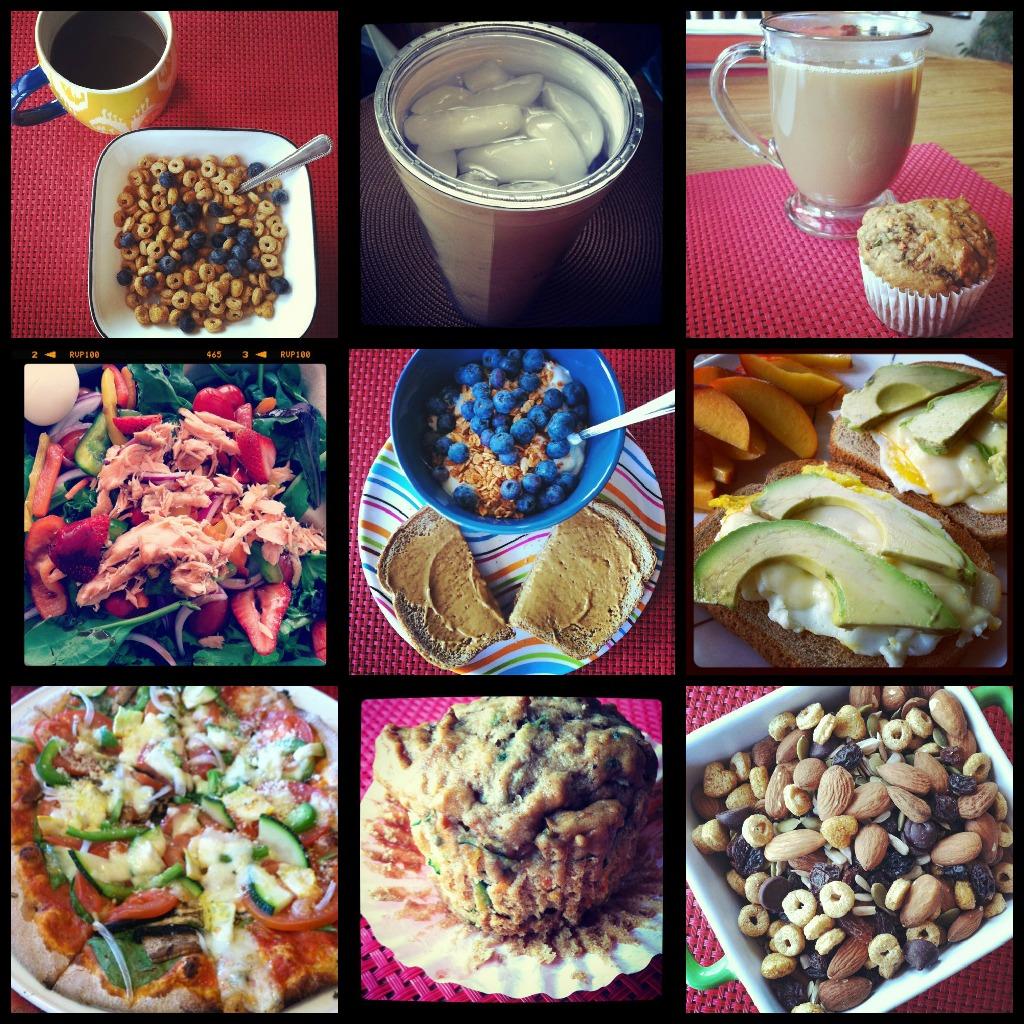 Some weekend breakfasts:
Coffee, Kashi, Blueberries, Muffins
LOTS OF WATER
Some  Snacks & Lunches:
Giant salmon salad from Earthfare
PB toast & a yogurt bowl
Eggs w/ cheese, toast and avocado
Wood-fired veggie pizza
Did I mention muffins?
THESE MUFFINS.
Lots of them.
Except with an extra egg cuz the batter was dry,
and no apples cuz I didn't have any.
Homemade trail mix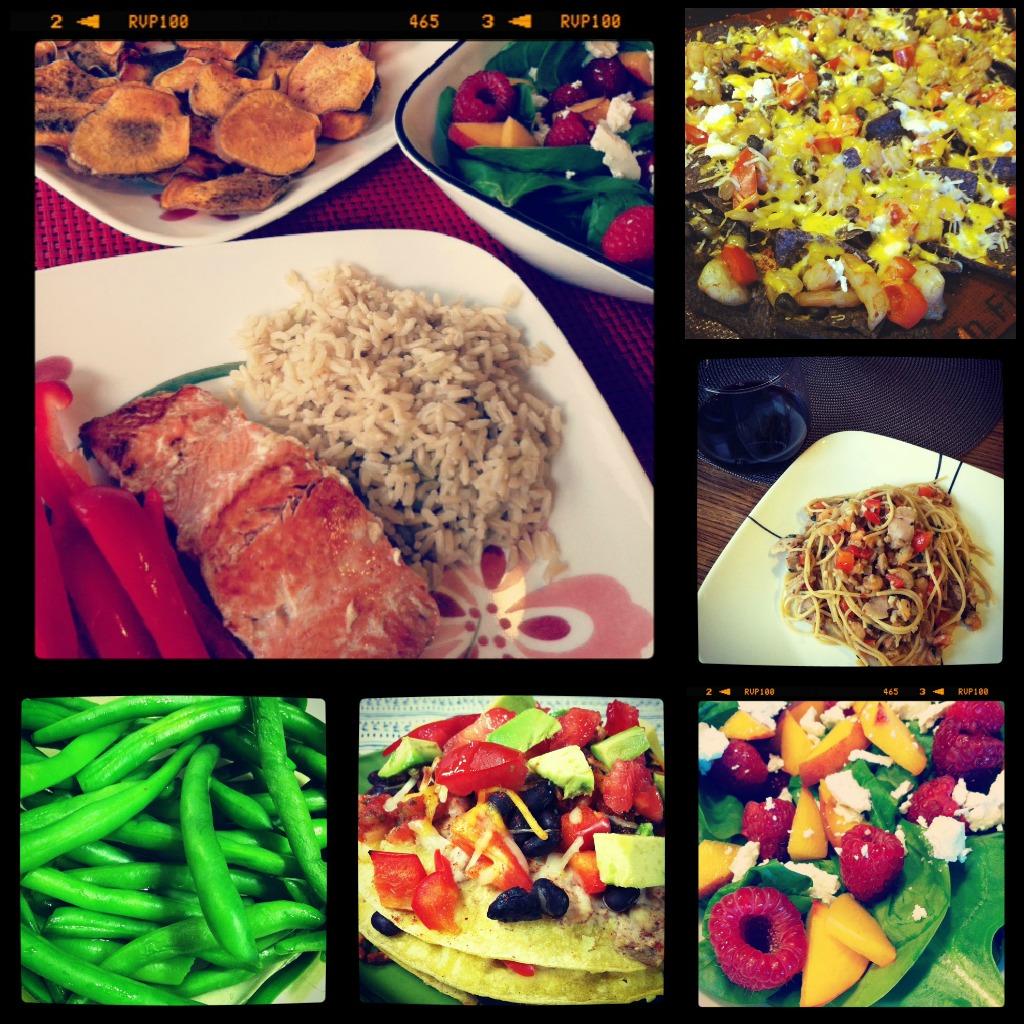 Dinners
Pan-seared salmon w/ red peppers & brown rice
Plus sweet potato chips
And a salad w/ fruit and goat cheese
LOTS of green beans
Mexican Tostada Stack-ups
Clam Spaghetti
Shrimp & Black Bean Nachos w/ Goat Cheese
UNREAL. (and homemade!)
What's the best thing you've eaten lately?
Enjoy!
–Lindsay–