Hi Friends-
I wasn't planning on doing a WIAW post today but I've been eating some pretty good stuff lately so  I just had to share.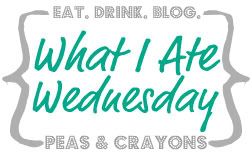 So here's what I got for ya!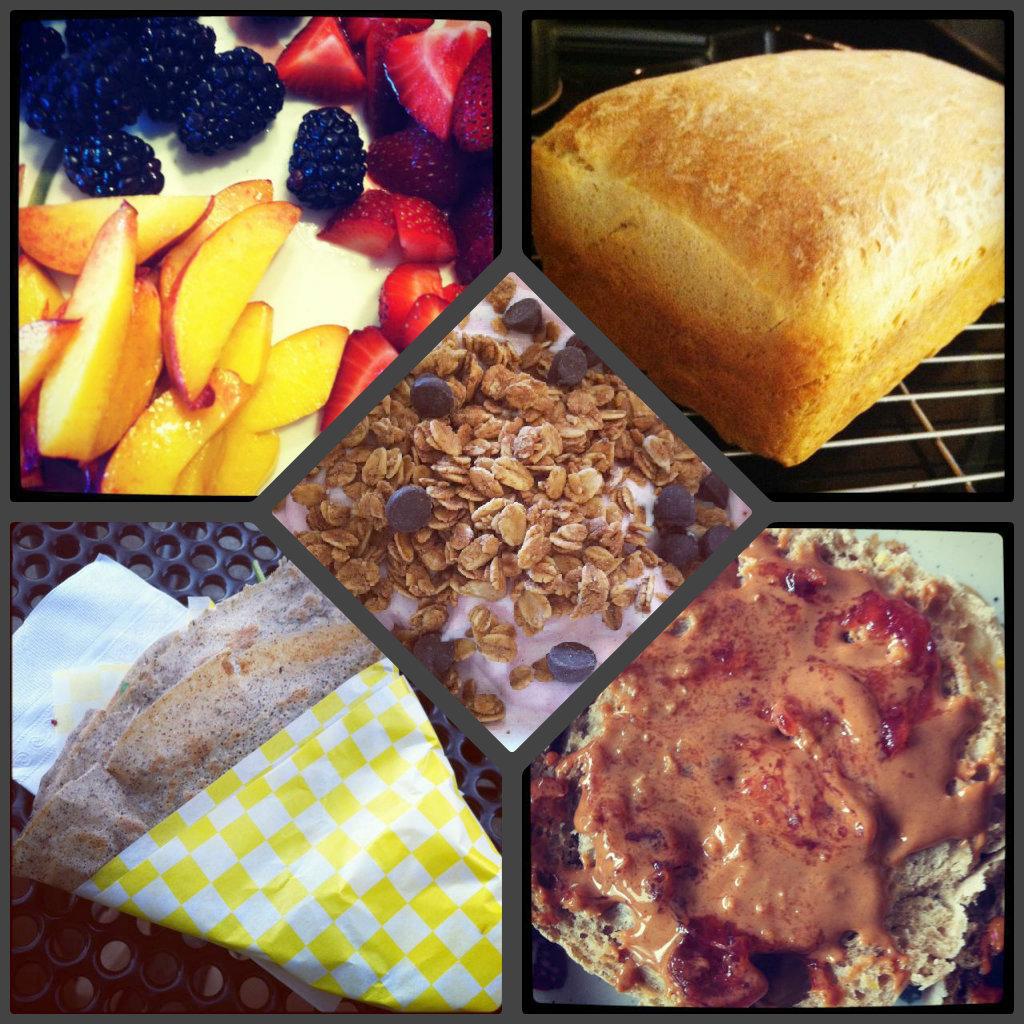 I've been eating fruit, fruit and more fruit!
I baked some yeast bread using greek yogurt- recipe coming soon!
I had my first savory crepe-
goat cheese, spinach and balsamic peppers!
I've been on en English Muffin kick.
And as always, I love my yogurt and granola bowls.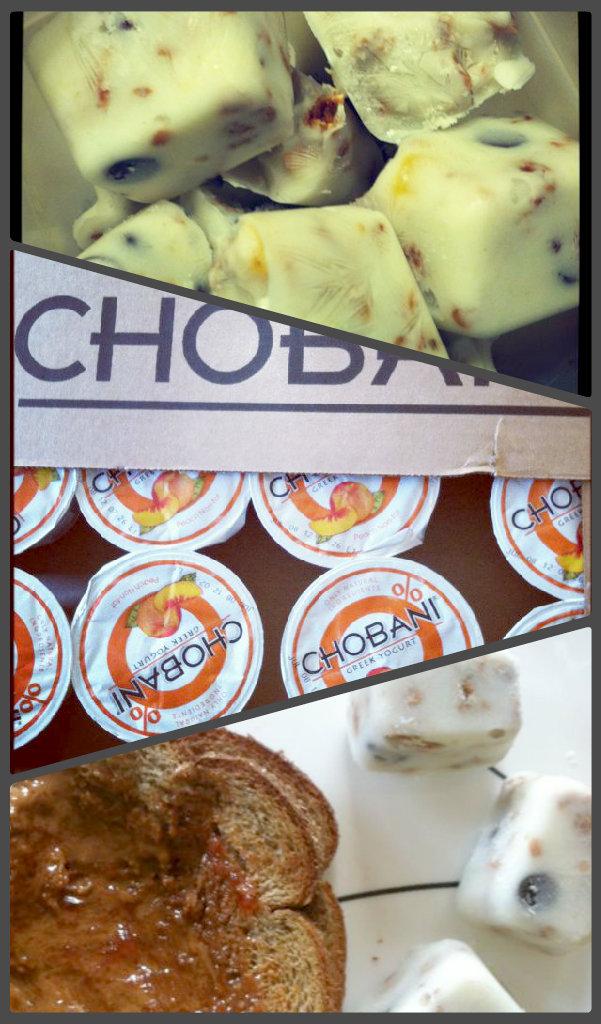 Chobani made my week by sending me a case of yogurt.
I immediately made more of these–
except this time I just mixed in chocolate chips…
And I skipped the dipping in chocolate.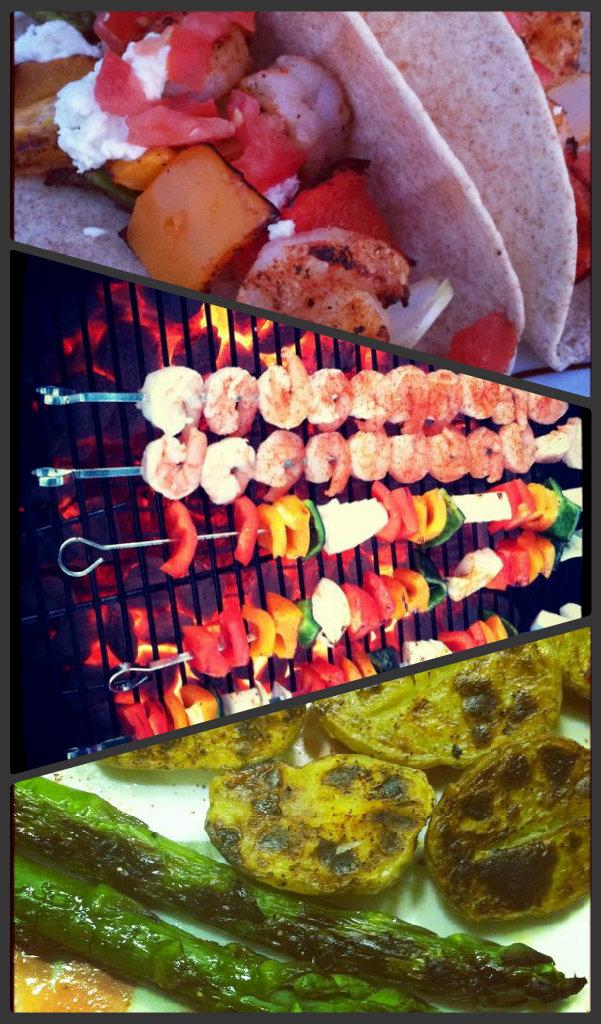 Shrimp & Goat Cheese tacos are quickly becoming one of my favorite dinners.
We tried grilling them this week…
Along with some potatoes, asparagus  & veggie kabobs.
DEEEELICIOUS!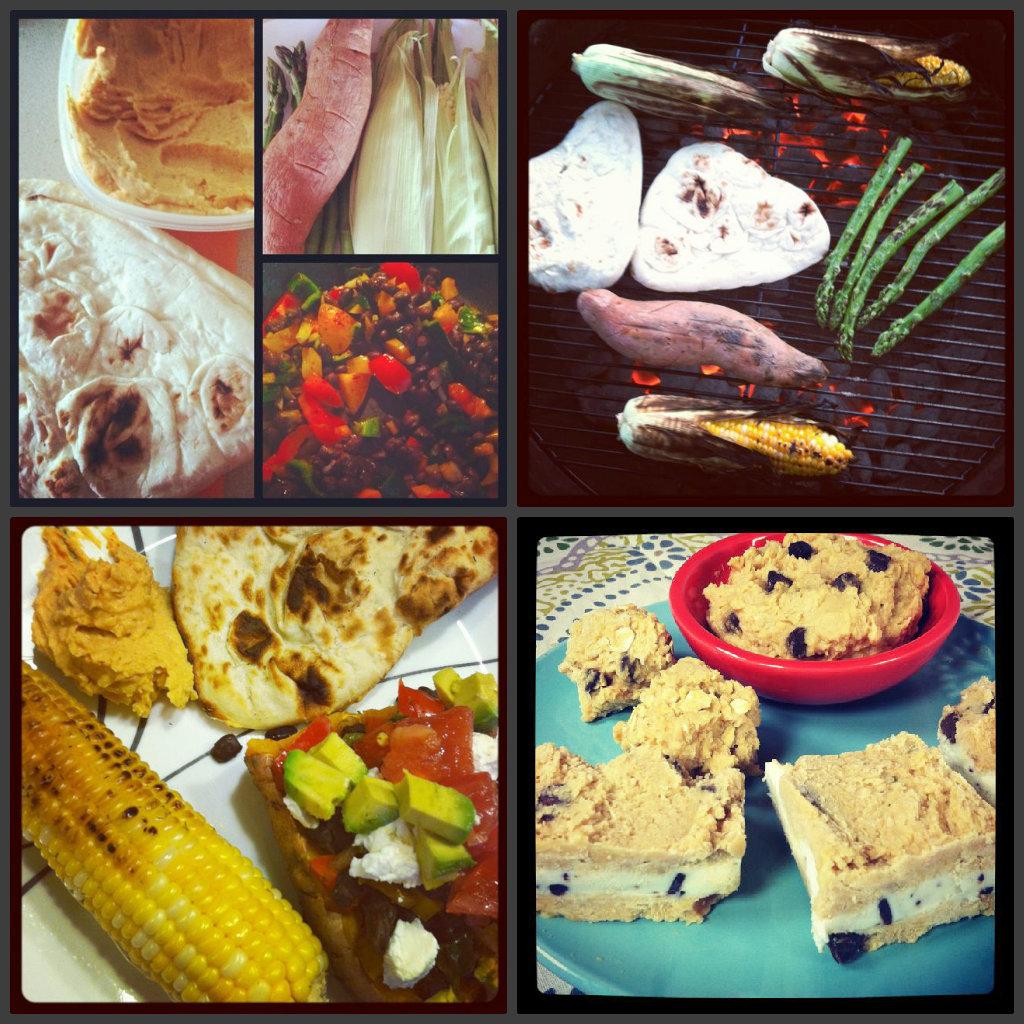 Last night I reaaaaaaaallly didn't feel like cooking.
Luckily we keep a lot of healthy food on hand,
so I was able to throw together a healthy dinner without much effort.
We grilled some corn and asparagus.
I cooked a sweet potato most of the way in the microwave,
And finished it off on the grill for some great flavor.
I threw some frozen naan on the grill to enjoy with hummus.
And I sauteed some black beans, peppers & onions to top the sweet potato with.
Afterwards I had some Dessert Hummus 🙂
It pays to keep healthy food in your house, my friends!
Oh, and for lunch on Monday?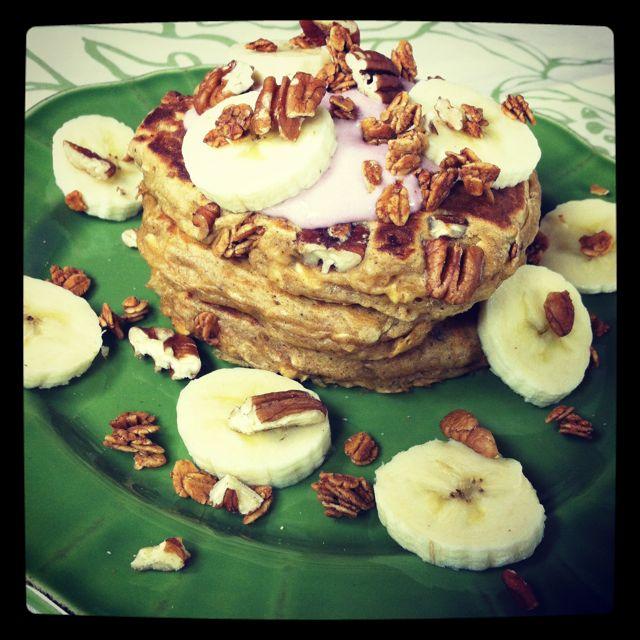 Whole Wheat Banana Crunch Pancakes! Recipe tomorrow!
Enjoy!
–Lindsay–