Hi Friends!
Time for another round of Weekly Eats. The past couple of weeks have been busy and I haven't been great about snapping pics but I do have some meals to show you so here we go: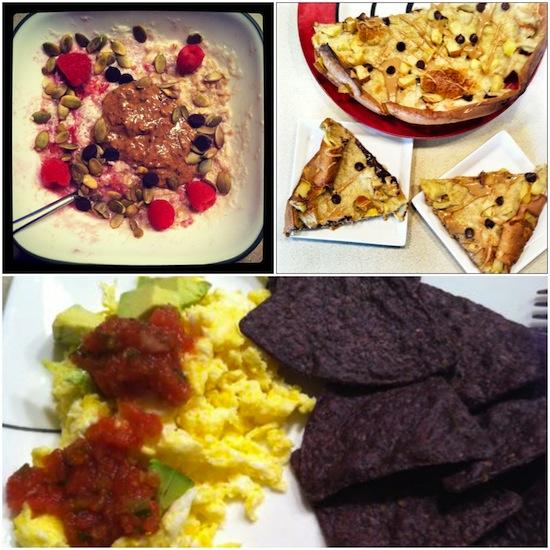 Breakfast for all the meals:
1. Oatmeal for breakfast
2. Apple Cinnamon Dutch Baby for lunch
3. Salsa Eggs + Chips for dinner
Totally random snacks.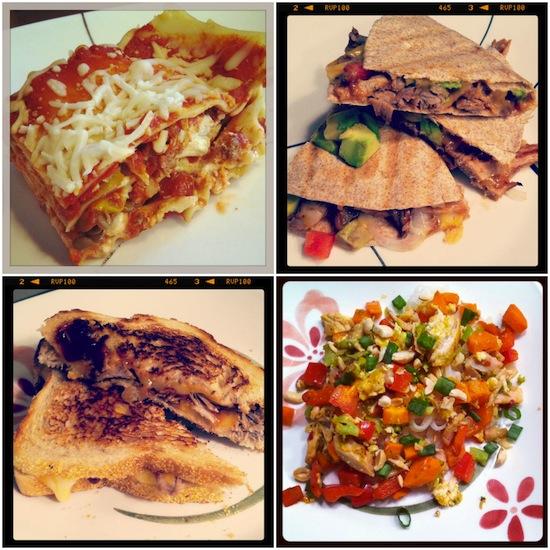 1. Lasagna for hubby a couple weeks ago when he came home from a business trip. I made it with half ground beef/half lentils>
2. My fav restaurant quesadilla recreated at home….but healthier. BBQ Pulled Pork Quesadilla – more veggies, less cheese, less BBQ sauce, add avocado, sub smaller & whole wheat tortilla!
3. Pulled pork grilled cheese.
4. Homemade pad thai…used the recipe on the back of the noodle box as a guide.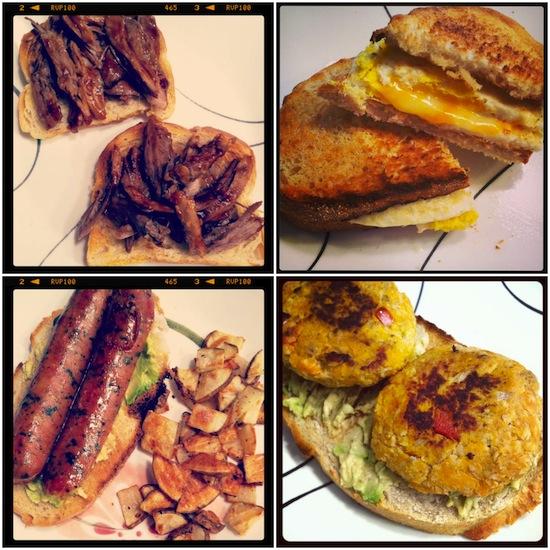 Obsessing over sourdough bread. Seriously obsessing.
1. BBQ pulled pork on sourdough.
2. Egg sandwich on sourdough.
3. Chicken sausage and smashed avocado on sourdough.
4. Salmon cakes and smashed avocado on sourdough.
Salmon Cakes Recipe: 2 cans wild salmon in water, 1/4 cup chopped onion, 1/4 cup chopped red pepper, 1 egg, 1/2 cup panko breadcrumbs and 1/2 cup cooked sweet potato…plus some Old Bay seasoning. Mix well and form into 6 small patties. Pan sear in a hot pan with a little butter for a few minutes on each side, flipping carefully.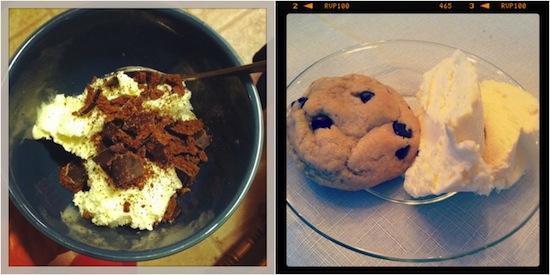 Always room for dessert:
1. Vanilla ice cream with a couple of crumbled Thin Mints
2. Cookies and ice cream at Grandpa's birthday party.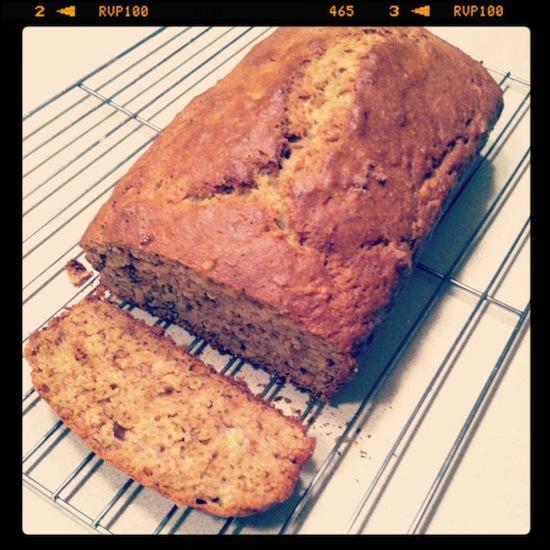 I also made this banana bread on Friday night and it's probably the best loaf I've made in a while!
Banana Bread recipe: 2 medium ripe bananas (mashed), 2 eggs, 1/4 cup yogurt, 1/4 cup butter (melted), 1/2 cup sugar, 2 cups four, 1 tsp baking soda, 1 tsp cinnamon. Mix the bananas, eggs, yogurt, butter and sugar until well combined. Add the flour, baking soda and cinnamon. Pour into a greased loaf pan and bake at 350 for 45-50 minutes. 
That's all for today, friends!
Enjoy!
–Lindsay–