Hi Friends!
I'm glad to see so many of you are as excited about Elf For Health as we are!! We already have over 300 elves signed up!! Come join us!
So, we skipped weekly eats last week because quite frankly, they've been a bit boring lately…but I now that I've saved up 2 weeks worth, I've got some better stuff to share! So here we go: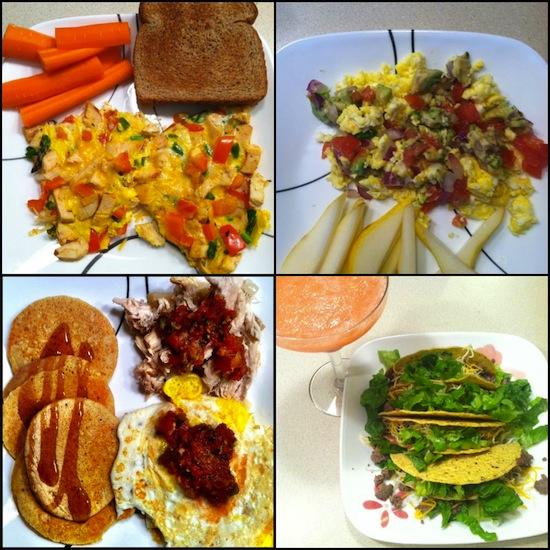 Eggs!
In a fritatta with chicken
Scrambled with veggies & avocado
Fried with a side of Kodiak Cakes and pulled chicken
Plus some tacos for hubby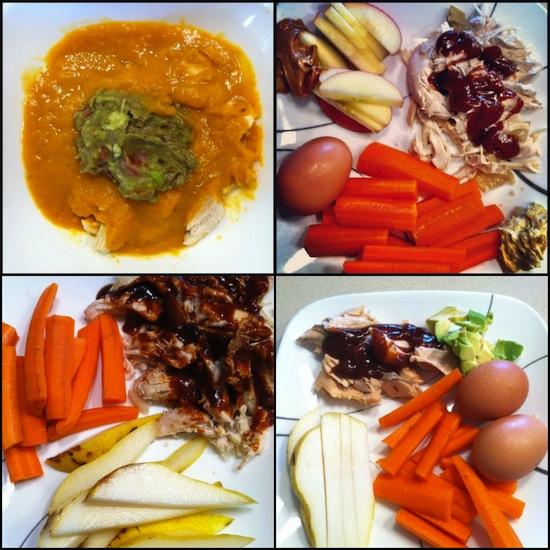 BBQ Pulled chicken…on repeat
Plus chicken topped with curried sweet potato soup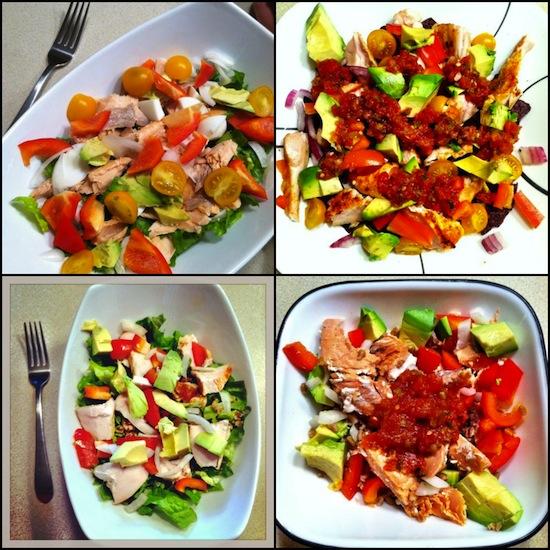 Jumbo salads
Topped with salmon
Topped with chicken
Always with veggies & avocado
Plus some chicken nachos minus the cheese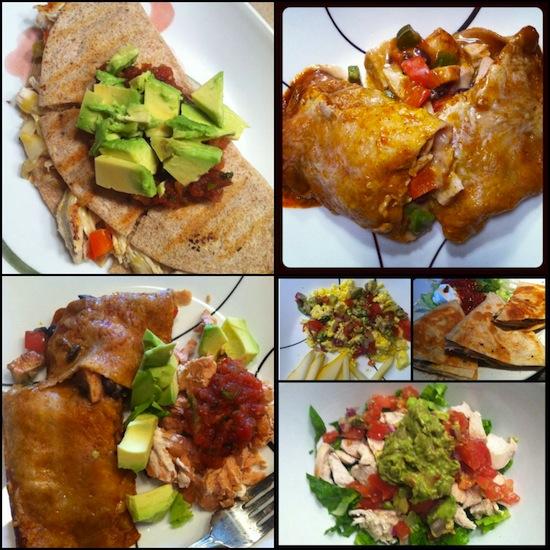 Quesadillas
Homemade chicken and black bean enchiladas: 2 cooked chicken breasts, diced, 1 cup black beans, peppers, onions, 1/2 can cream of mushroom soup, 1/2 c shredded cheese, seasonings, mix together, stuff in whole wheat tortillas, top with 1/4 can enchilada sauce- brush it to cover tortillas, add 1/4 c cheese, cover with foil and bake 375 for 30 min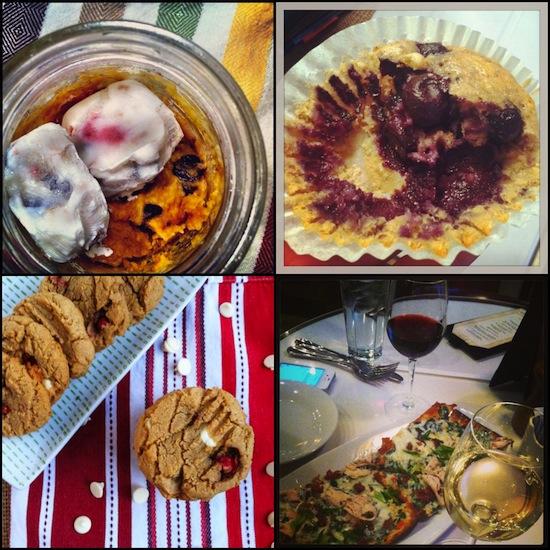 Sweet potato microwave muffin (except I made it with pumpkin) topped with fro yo bites
Blueberry muffin experiment. I went a little overboard on the blueberries and literally couldn't tell if the muffin was good or not
Peanut butter cookies with fresh cranberries and white chocolate chips- recipe coming soon!
Happy hour with hubby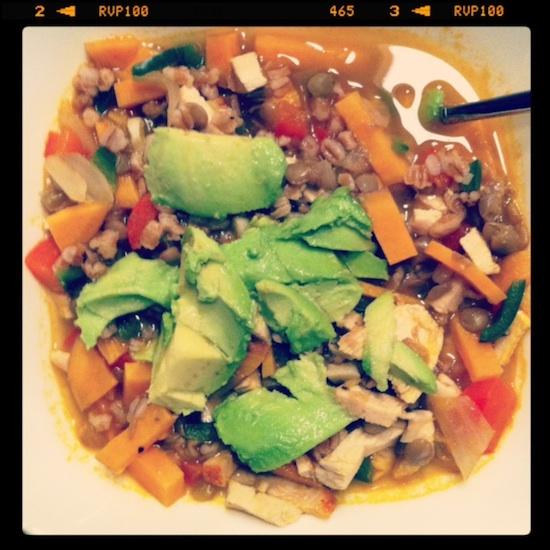 Winter = throw everything in the fridge in a pot, add broth and spices and call it soup! Repeat for the next 4 months 🙂
Last night's version had chicken, lentils, sweet potato, poblanos, red peppers, onion and garlic. Plus lots of paprika, cayenne and a little old bay…topped with avocado. Duh.
Let's chat:
Thanksgiving is coming up! Are you cooking or just bringing something with you?
What's on the menu?
Enjoy!
–Lindsay–