Hi Friends!
Time for another edition of Weekly Eats! Here's what I've been enjoying lately: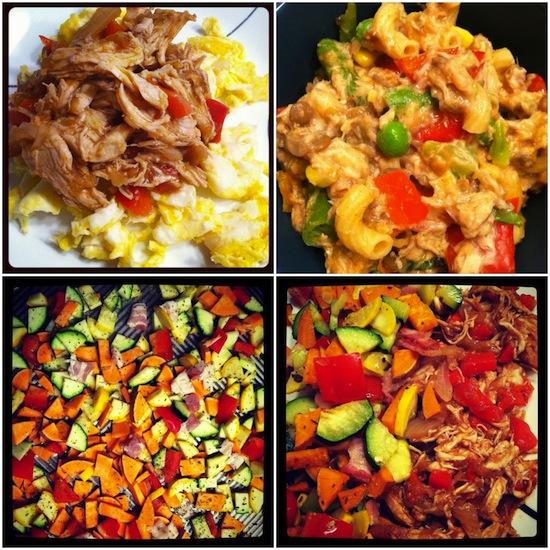 1. Crockpot Apple BBQ Pulled Chicken & eggs- I tell you how to make the chicken in last week's weekly eats post
2. Tuna Casserole with lots of veggies
3. Roasted veggies with bacon
4. Pulled chicken and roasted veggies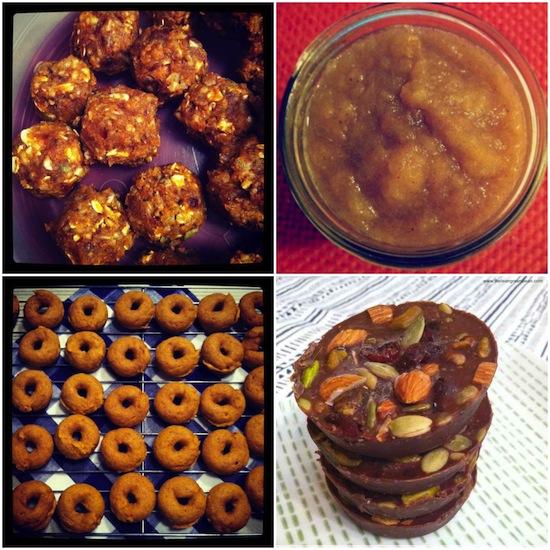 Snacks galore!
1. Pumpkin Pie Balls
2. Crockpot Applesauce
3. Baked Pumpkin Mini Donuts
4. Freezer Chocolate PB Cups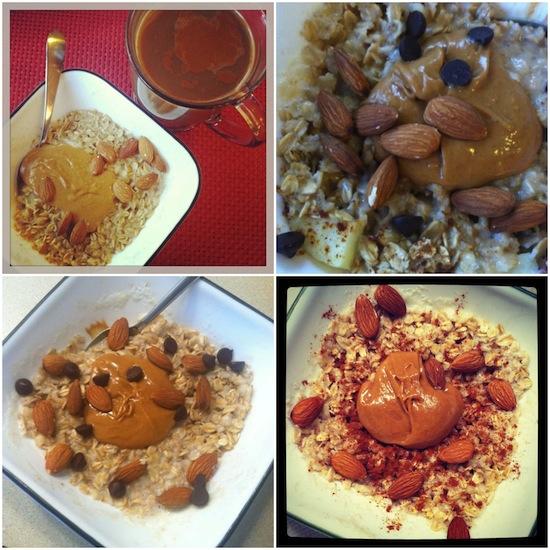 Oatmeal on the daily. Current fav is adding chopped apples before microwaving, then sprinkling with cinnamon and adding lots of pb!
1. Salmon with roasted veggies and apple slices
2. Spicy Sausage, Lentil & Kale soup – recipe coming soon!
3. Chicken salad
4. Chicken and veggies with pad thai noodles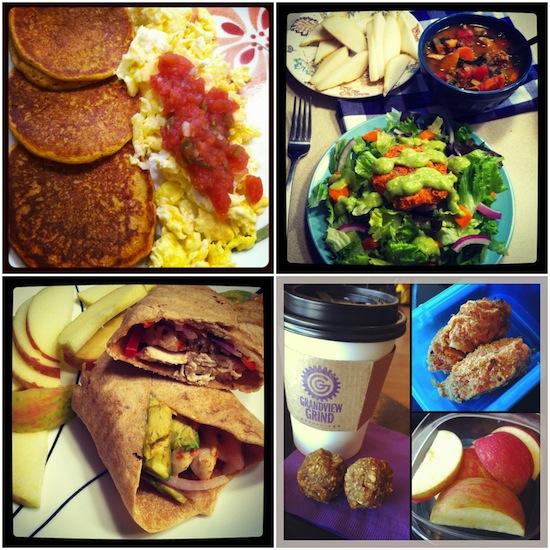 1. Kodiak Cakes (LOVE them) – added pumpkin to the mix with lots of cinnamon and eggs
2. Salad with Spicy Salmon Cornmeal Cake and Lemon Avocado dressing (recipe soon), plus leftover soup
3. Chicken wrap with red pepper, onion, avocado and cheese in a homemade whole wheat tortilla
4. Salmon cakes, pumpkin balls, coffee and apple slices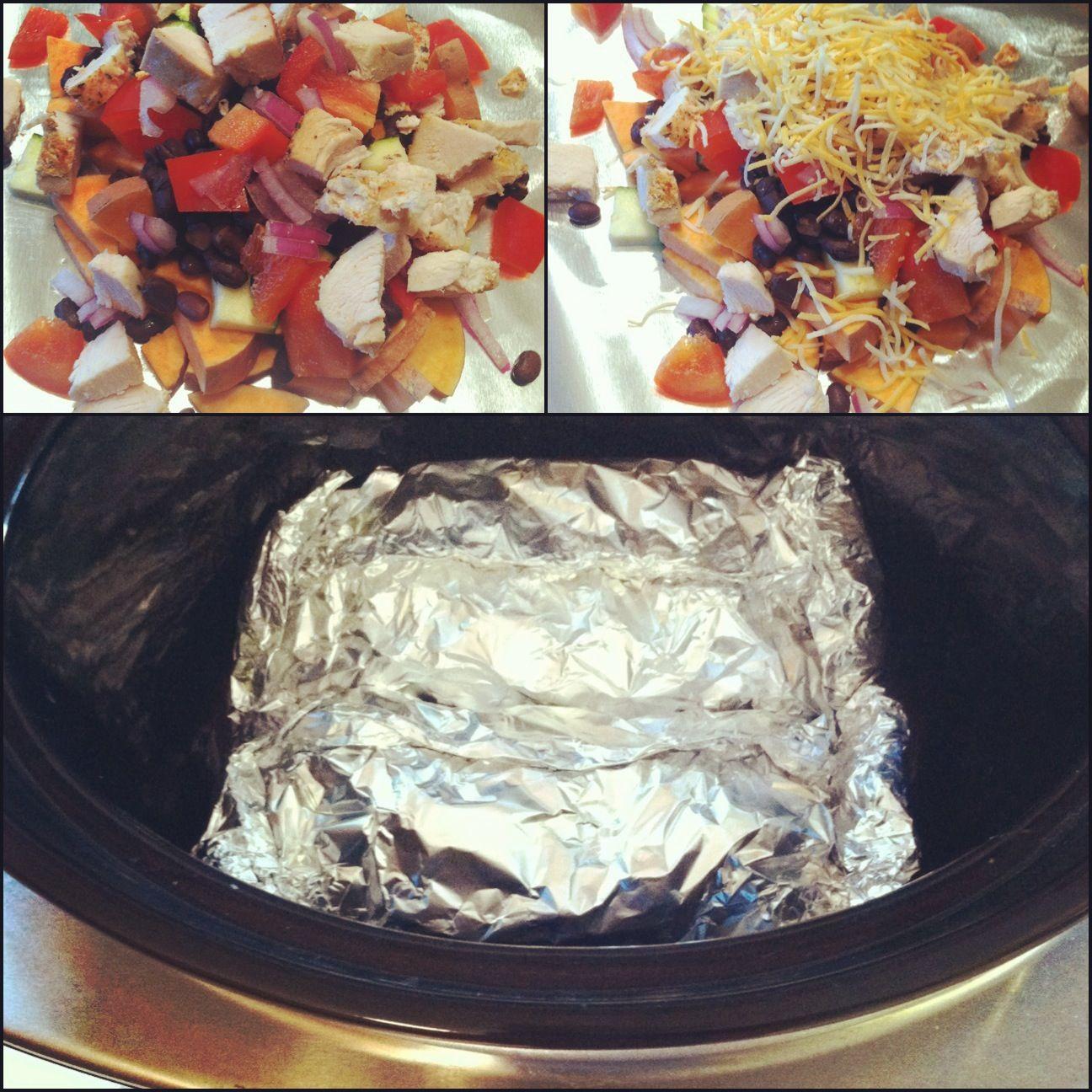 Last night I made some experimental Mexican Sweet Potato Packets in the crockpot! They were good…but just as easily could have been made in the oven and cooked a bit less!
Enjoy!
–Lindsay–