Hi Guys!
This weekend the hubby was busy with a fun little project I asked him to do for me.
I came up with the idea a few weeks ago, and I was so excited about it that I immediately asked him if he would build it for me. As you may recall, the hubby is quite handy. This was a pretty simple project and I knew he'd have no trouble with it.
Here's the situation: I've walked at least 10,000 steps every single day since I got my FitBit on April 8th. However, on most days, almost all of my steps take place in the afternoon and evening. I'm just not very active in the morning. I'm always looking for ways to sneak in more steps, which is what sparked this idea in the first place.
Every morning, I leave the dogs in the bedroom with the hubby and I come down to eat my cereal. Then I sit down on the couch with the cat and check my email/read blogs/etc for a while. When hubby leaves for work, the dogs come down and join us on the couch. Next, I usually work on school work which means I sit on the couch some more…and before I know it, it's lunchtime and I've barely walked at all.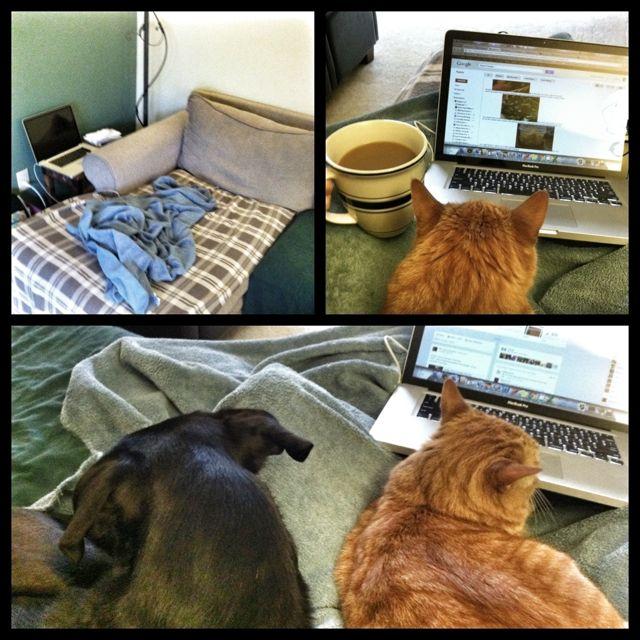 So I thought, what if I could read blogs and check my email while I was on the treadmill? Sure, I could technically use my phone…but it's small and my hand bounces around and quite frankly, I like using my computer…especially in the morning.
So I asked the hubby to build me some sort of stand that would fit around the treadmill that my computer could sit on. He agreed, because he is awesome…and this weekend he got to work. He spent all day in his workshop (the garage) using all his tools. :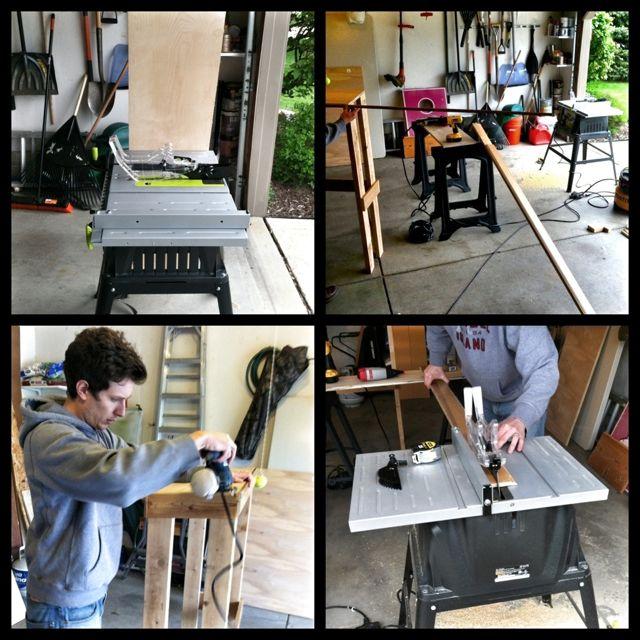 This project was totally green. All the wood he used was leftover from various other projects we've done around the house!!! Pretty cool, right?! Once he was done, we carried it downstairs to test it out.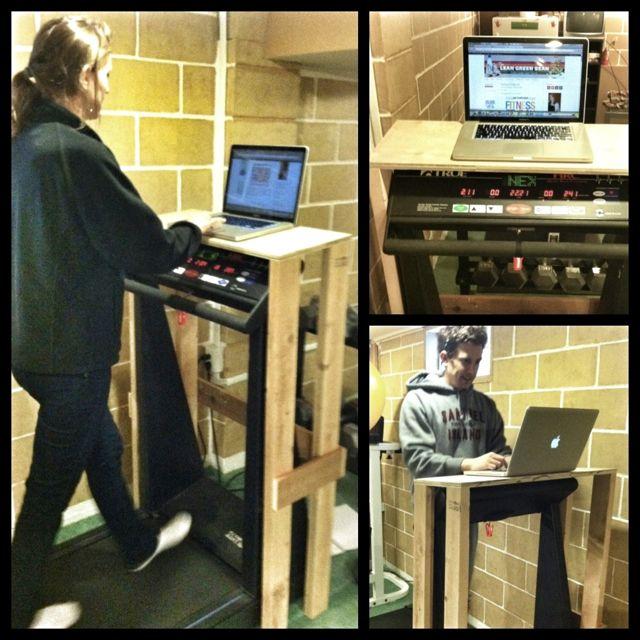 It was perfect! He brought it back out to the garage and added a few more boards to make it more stable and some trim to fancy it up a bit (also leftover from a project). Then, we painted it using some sample paint we bought when we were trying to choose what color to paint our house a couple years ago.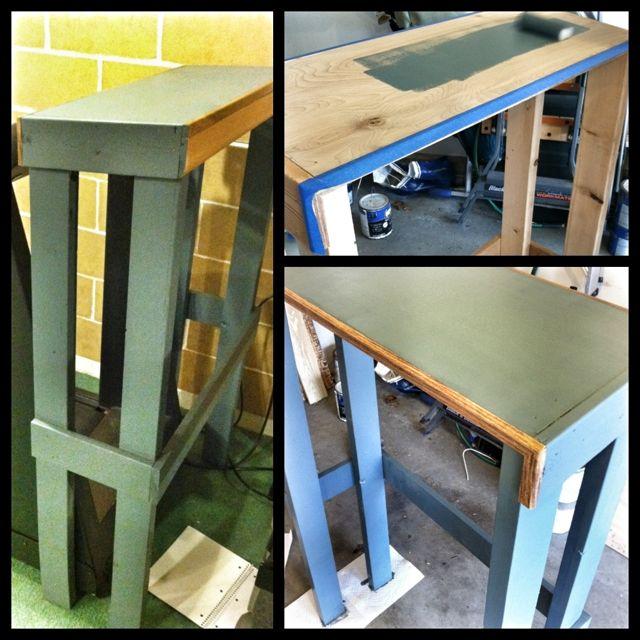 Isn't it awesome?! Now I can grab my computer, head downstairs after breakfast in the morning and plod along while I get things done. Sure, I won't be going very fast…but I'll still be getting my steps in…and that's better than sitting on the couch!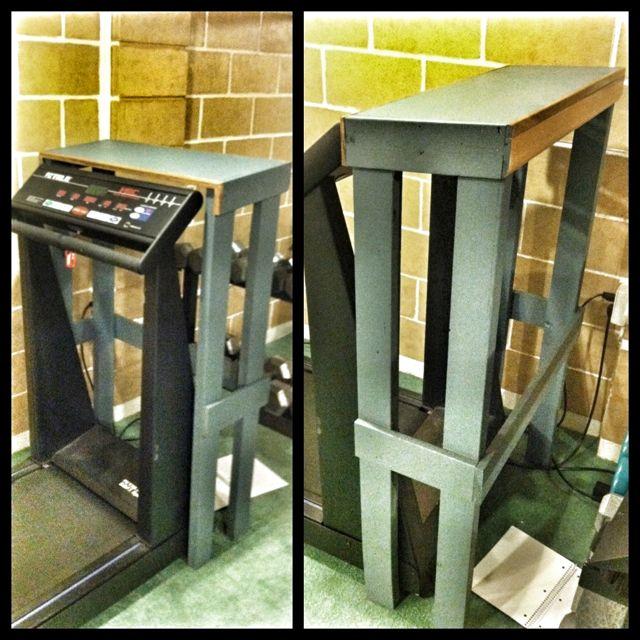 I'm so completely in love with it! And with my hubby for making it for me 🙂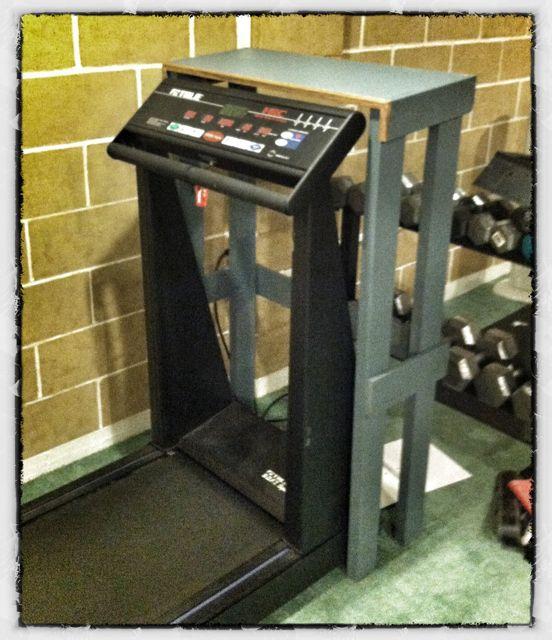 After the paint dried, we did a final test with the computer. And yes, I tested it out in my bare feet 🙂 Marcus also gave his seal of approval.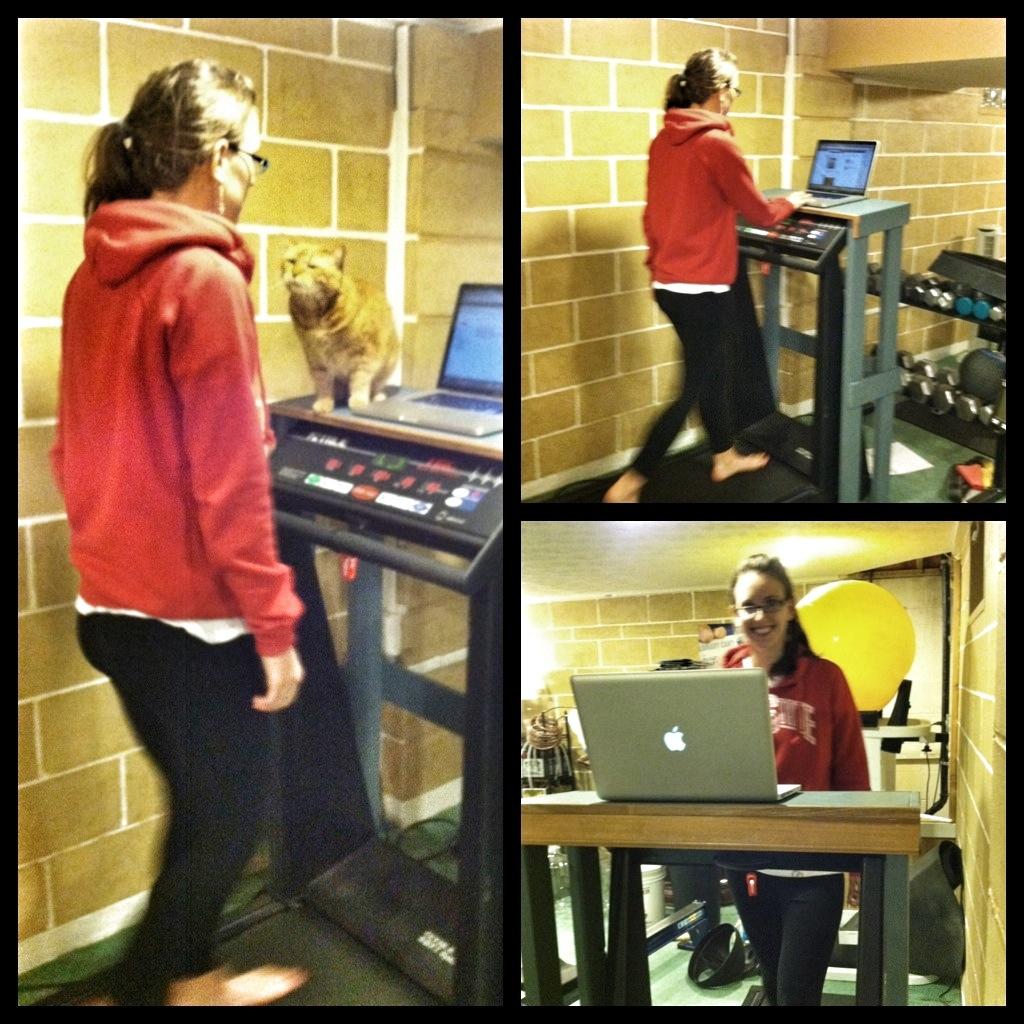 The finished product: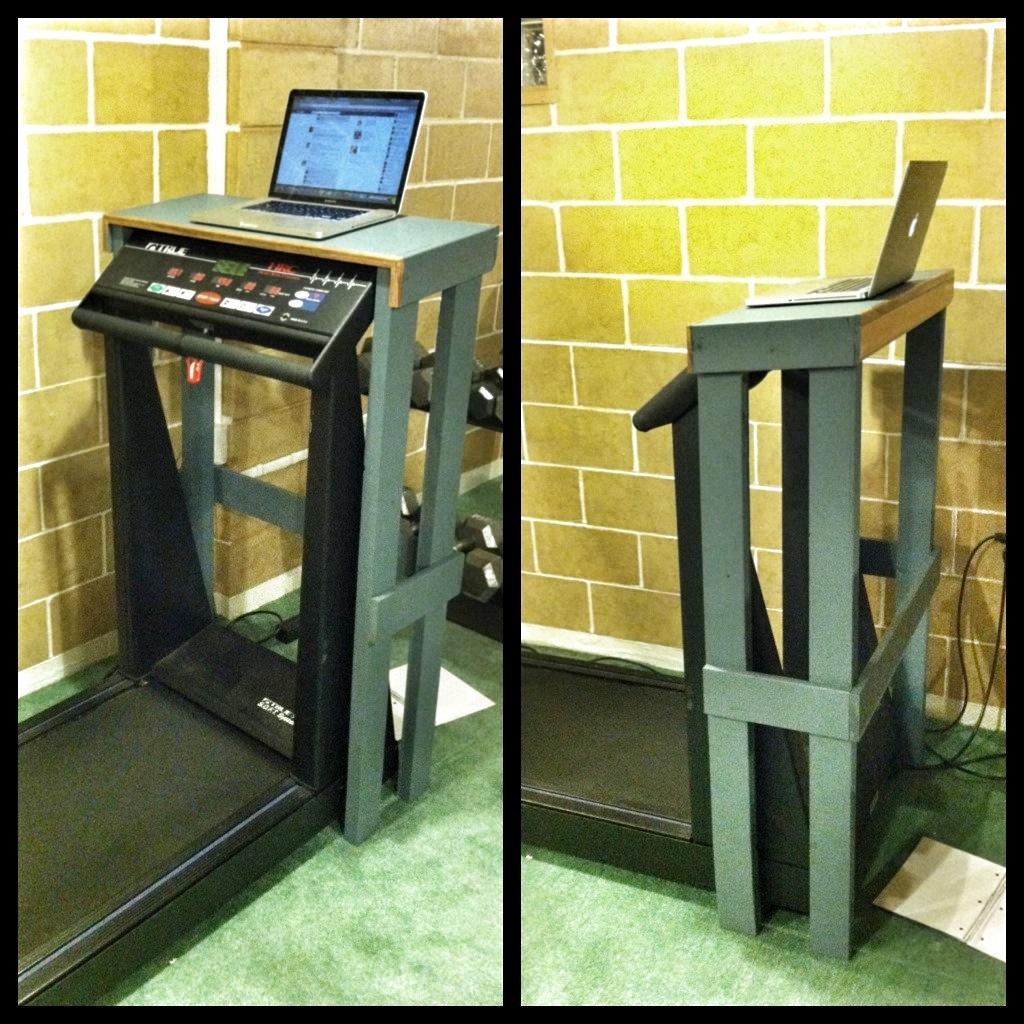 I've never been so excited to wake up and walk!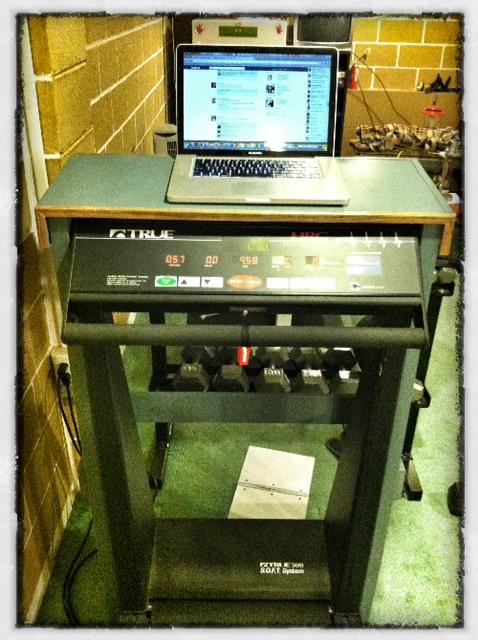 If you're impressed by the hubby's handiwork, be sure to check out this post to see what he did to our master bathroom!
What do you do to sneak some extra steps into your day?
–Lindsay–
LEARN HOW FOOD AFFECTS YOUR BODY.
Get my free Table Talk email series where I share bite-sized nutrition information about carbs, protein, and fat, plus bonus information about snacks and sugar!