Hi Friends!
Happy Monday! Hope everyone had a fantastic weekend! Let me give you a quick recap of mine. I barely touched my computer all weekend. Which explains why last night I had 150 unread posts in my google reader.
Instead, I did some other fun things:
We had a garage sale all day Friday
We went out for happy hour drinks with friends
We stayed out for post-happy hour drinks with friends
We took lots of fun pictures in the sunbeam that was shining on our table
We had a garage sale all day Saturday
We found a garage sale mascot
We brought the boys out into the garage to hang with us
We had a cookout with my in-laws
I played with all the photography apps I have on my phone
We rode our bikes to get coffe on Sunday morning
I discovered the blur function on instagram
We donated all our garage sale leftovers to charity
I made a menu plan for the week for the first time in about a year
We played in our Sunday night sand volleyball league
And we won 🙂
Oh, and then this happened:
Yep…I put fruit in my guac. And I'm in love. Here are the recipes that inspired last night's dinner: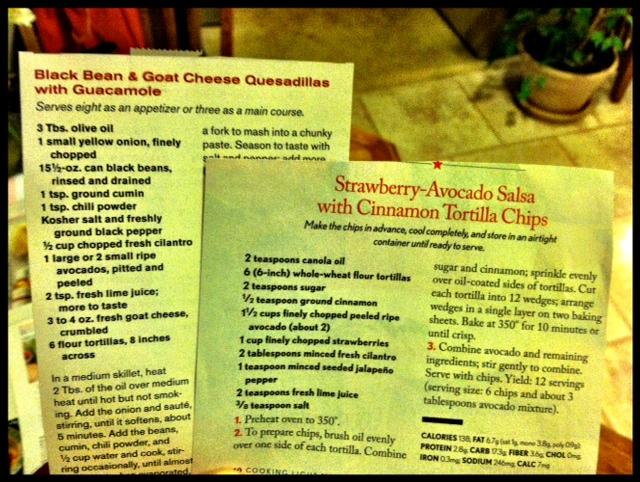 I had ripe avocados…and I snagged a container of strawberries while we were out running errands on Sunday…but I also bought my first bag of peaches of the season! SO PUMPED. They're my favorite fruit. Then, when I got home and tried to make the salsa, the avocados were too ripe. So I made guacamole instead. And since I was planning to put goat cheese in my quesadillas…and fruit goes well with goat cheese, I just went ahead and threw some strawberries and peaches into the guac!
So basically, use your favorite guac recipe, add fruit and voila!
Sweet & Spicy Strawberry Peach Guacamole
Prep Time: 5 min
Keywords: appetizer healthy avocado strawberry
Ingredients
2 ripe avocados
2 Tbsp cilantro, minced
1/4 c red onion, diced
juice from 1 lime
1 jalapeno, minced
1 c strawberries, diced
1 c peaches, diced
Instructions
Mash the avocados in a bowl.
Stir in the cilantro, lime juice, onion and jalapeno Mix well.
Stir in the fruit.
As you can see, this isn't so much a recipe as a summer guac modification!
Before we went to volleyball, I sauteed some onion, garlic, red and green peppers and black beans in a large pan with some cayenne pepper and paprika. I diced a sweet potato and microwaved it for 1 minute before adding it to the mix. Then I stuck the mixture in the fridge. When we got home, I pulled out the veggies, scooped them into tortillas with some mexican cheese and some goat cheese and tossed them on the George Foreman. When the cheese was melted, I topped them with guac and dug in! SOOOO GOOD!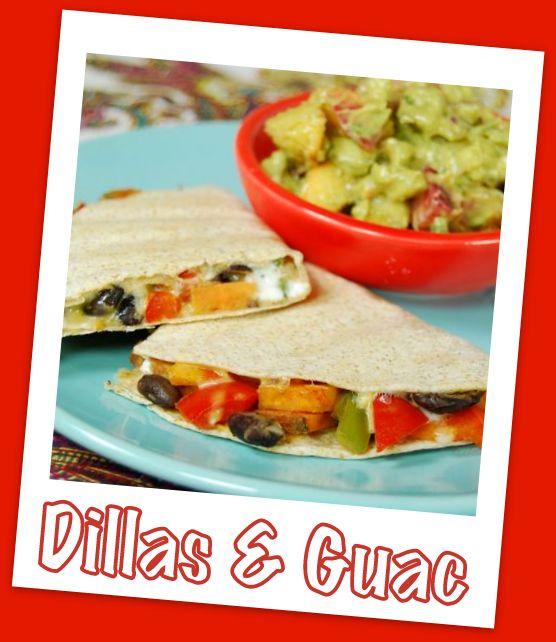 The perfect summer weeknight din!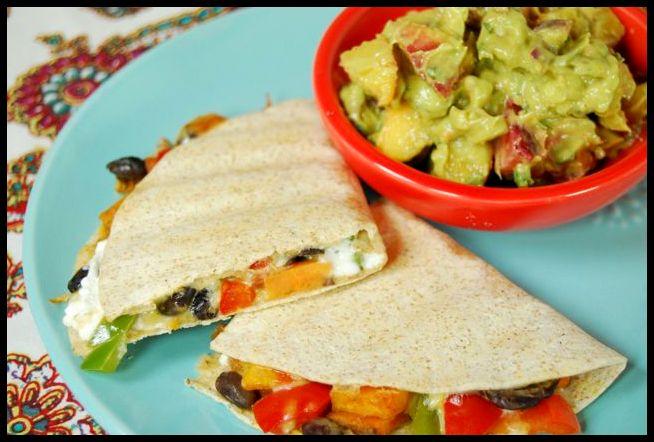 Enjoy!
–Lindsay–
LEARN HOW FOOD AFFECTS YOUR BODY.
Get my free Table Talk email series where I share bite-sized nutrition information about carbs, protein, and fat, plus bonus information about snacks and sugar!