Hi Friends!
I got back into food prep mode a little bit last weekend!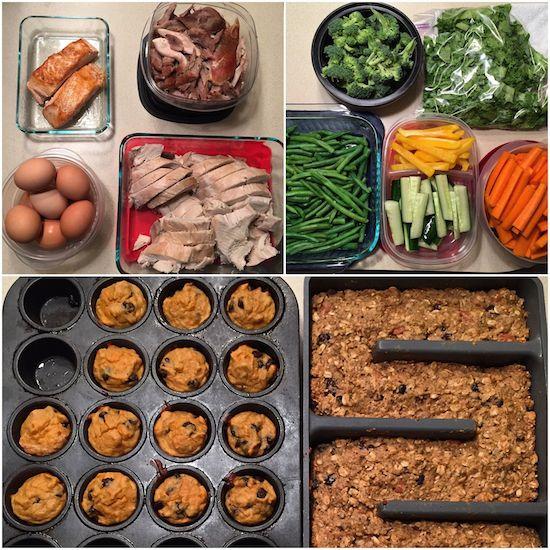 I made:
Salmon
Turkey
Hard boiled eggs
Veggies
In case you missed the deal we got on turkey, we were at the grocery store the Sunday after Thanksgiving and thanks to a typo on the sign, we got a 16 pound turkey for less than a dollar:
And here's what my girl Nora at A Clean Bake prepped last week:
I didn't prep a ton because we are still drowning in delicious Thanksgiving leftovers (not complaining!) and I don't want anything to go to waste! But I made:
A HUGE pot of crockpot chicken and lentil curry that will serve as a few meals
Fruit and veg: baby carrots, washed and trimmed green beans, sliced red pepper
Crustless quiche
Baked chopped sweet potatoes (great in salads)
Butternut squash soup (I put curry in everything when it's cold!)
Spaghetti and marinara sauce
Cranberry bars for dessert
Baked acorn squash stuffed with wild rice and cranberries (makes a great meal with a runny egg on top!)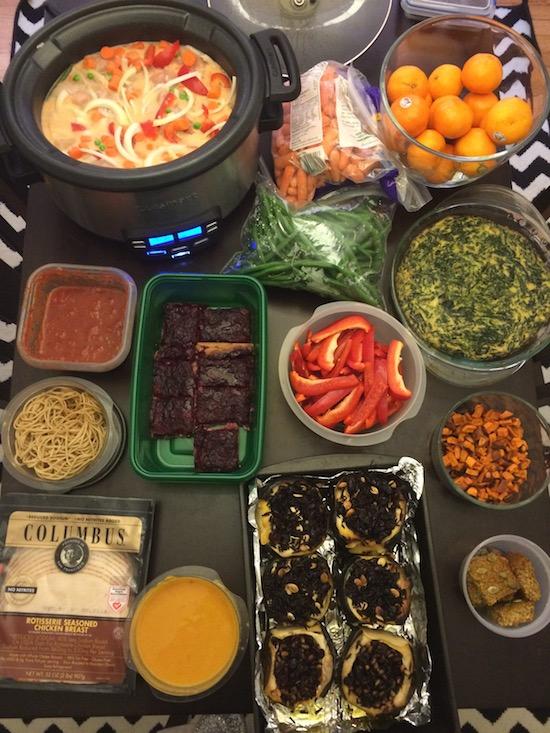 Are you food prepping this weekend? Send me your pic! I'm out of submissions!

Here's what I need from you:
Email me the following:
1. Your Name
2. Your Blog URL (if you have one)
3. A photo of your food prep
4. A short description of what's in the photo. Tell me what you prepped and how you're going to use it during the week!
Every Sunday, I'll post a roundup of the photos I received that week so that you guys can see what others are preparing and hopefully get some inspiration and ideas! I'll keep this series going for as long as I receive photos, so send one every week if you want to!
Send to: theleangreenbean <at> gmail <dot> com
Tweet and Instagram your pics as well to inspire others!! Use the hashtag #sundayfoodprep . Remember that in order for a pic to be included in the post, you have to email it to me! If you have more than one pic, please make them into a collage before sending!
———————
Want more inspiration and tips? Read these:
15 Freezer Meals & Snacks
Top 10 Foods for Sunday Food Prep
How to Prep Food on the Weekend
Weekend Prep for Easy Weekday Meals
How to Eat Healthy in College
How to Eat Healthy During the Week
And check out the Food Prep Tab for links to all the previous Sunday food prep posts!
————
Let's chat: Are you prepping food today? Whatcha makin'?
Enjoy!
–Lindsay–