Hi Friends!
Time for more food prep. We're back with more food prep this week!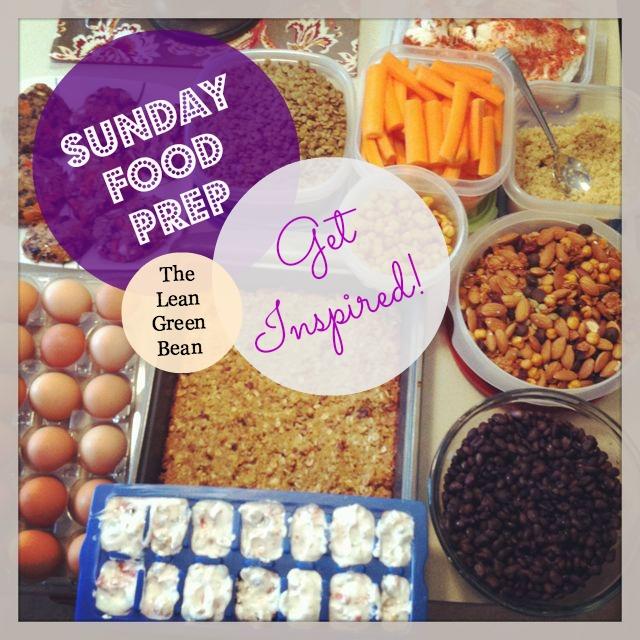 Here's what I prepped last weekend: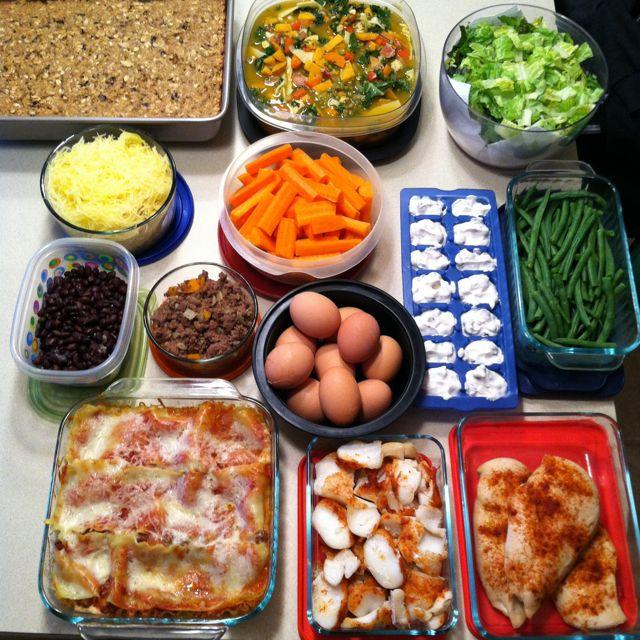 Beef lasagna for hubby
Black beans
Extra ground beef with peppers and onions
Spaghetti squash
Chicken & Mung Bean soup with veggies
Carrots
HB eggs
Baked Cod
Baked chicken
Green Beans
Lettuce for salads
And since a lot of you ask whether we eat all this food/if we waste a lot…here's what was left after dinner on Thursday: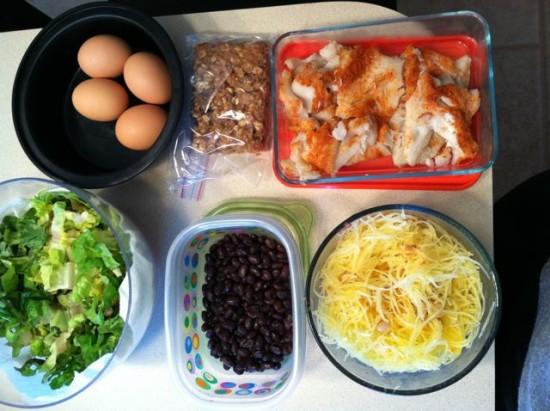 I try not to make more than we can eat in about 4 days. The exceptions are hard boiled eggs and breakfast bars. We usually finish those up over the weekend. This week we didn't do great on salad. Some weeks we eat it all, some weeks we have some lettuce that goes bad. I also had about 1/4 c black beans and a little spaghetti squash left which I had for lunch on Friday. The only miss this week was the fish. I cooked it but I was just NOT in the mood to eat it. I ate about half, putting it in some soup, etc…but I did have some leftover. You can't win them all! Everything else was eaten.
So, the picture above was Thursday night. By Friday at lunch the eggs, breakfast bar, beans and almost all the squash was gone. The only things I threw away this week was about half a head of lettuce and half the fish.
—————-
 Here's what some of you guys have been making!
Ashley at Pomegranate Bandit –
Pomegranate seeds for yogurt topping, hardboiled eggs for salads & snacking, homemade protein bars, peppers for salads & snacking, and a salad for lunch the next day!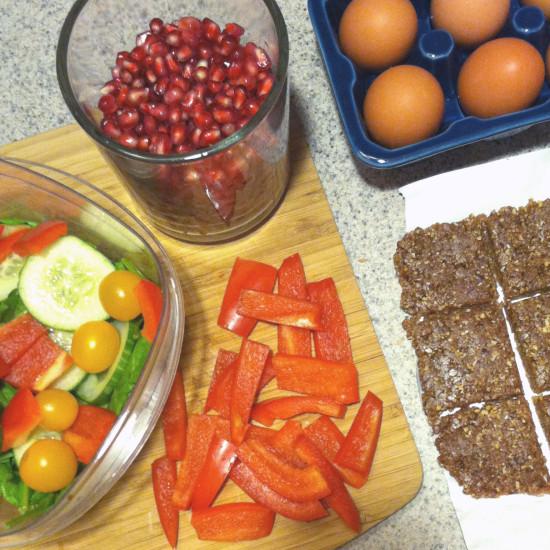 Haley at Healthy Young Happy –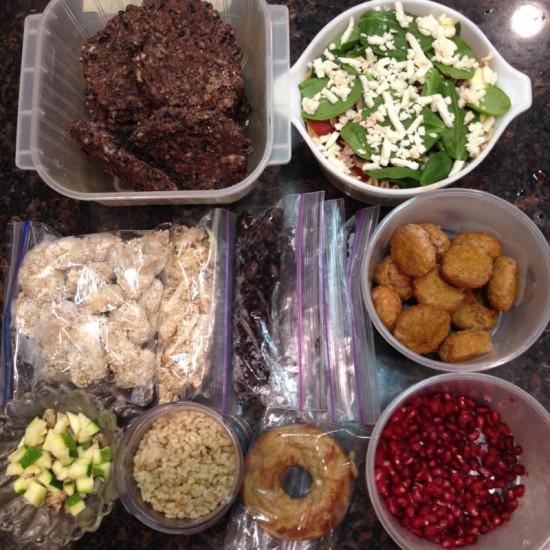 After being out of town for Christmas I spent my Sunday getting ready for the week ahead.
Navy bean and rice soup in the crockpot for lunches.
Roasted sweet potatoes and mushrooms and red quinoa for burritos, roasted red potatoes for a fast side dish.
Washed grapes.
Prepped romain, broccoli and carrot sticks.
Pumpkin muffins.
I am ready for the new year.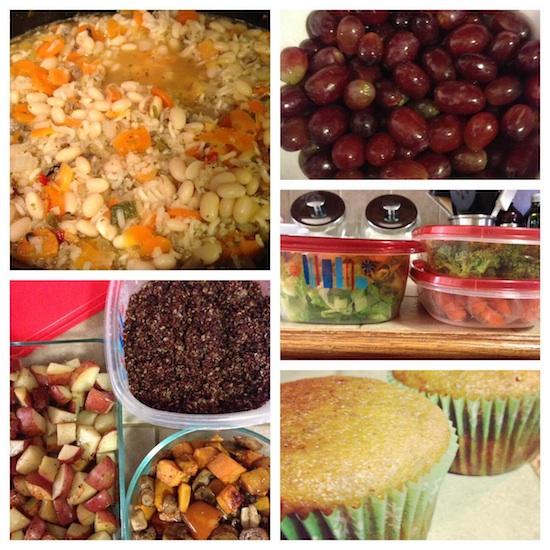 ——————
Are you food prepping this weekend? Want to submit a pic to be featured in an upcoming post?! I'm out of submissions!

Here's what I need from you:
Email me the following:
1. Your Name
2. Your Blog URL (if you have one)
3. A photo of your food prep
4. A short description of what's in the photo. Tell me what you prepped and how you're going to use it during the week!
Every Sunday, I'll post a roundup of the photos I received that week so that you guys can see what others are preparing and hopefully get some inspiration and ideas! I'll keep this series going for as long as I receive photos, so send one every week if you want to!
Send to: theleangreenbean <at> gmail <dot> com
Tweet and Instagram your pics as well to inspire others!! Use the hashtag #sundayfoodprep . Remember that in order for a pic to be included in the post, you have to email it to me! If you have more than one pic, please make them into a collage before sending!
———————
Want more inspiration and tips? Read these:
How to Prep Food on the Weekend
Weekend Prep for Easy Weekday Meals
How to Eat Healthy in College
How to Eat Healthy During the Week
And check out the Food Prep Tab for links to all the previous Sunday food prep posts!
—————–
Let's chat: Are you prepping food today? Whatcha makin'?
Enjoy!
–Lindsay–