Hi Friends!
Happy Tuesday. I hope each and every one of you had a wonderful weekend! I know I did. Let's recap shall we 🙂
Friday Night:
The hubby got off work early so we took advantage of that and headed to happy hour. Then we ran some errands to get them out of the way!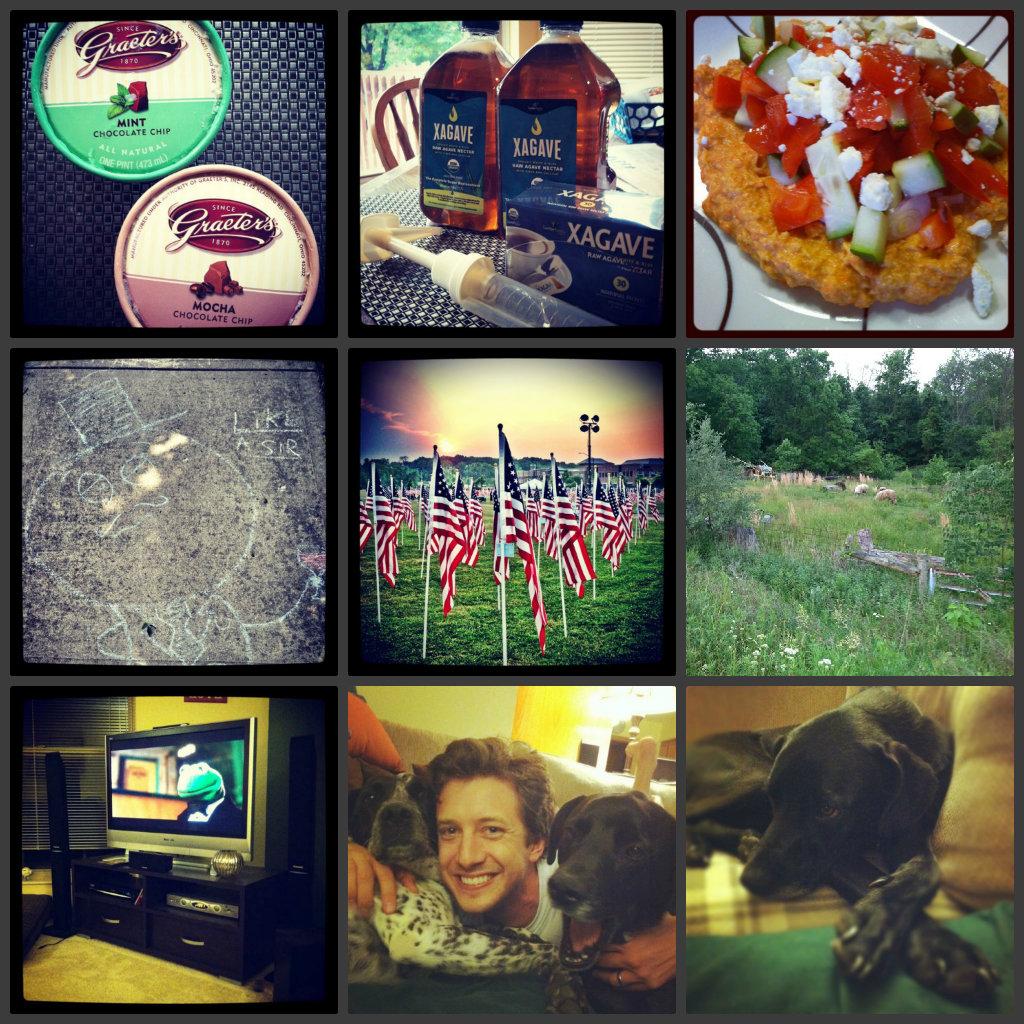 1. We had a coupon to get a free ice cream, so of course we each used one!
2. I got a box full of the Xagave that I won at Blend Retreat!
3. I only ate 1 slice of cheesy bread so I made a hummus plate later.
4. I finally took a picture of the humorous chalk drawing on our sidewalk!
-"Like a sir" is apparently the new "Like a Boss".
5. We rode our bikes to the Field of Heroes at sunset. (4 miles)
6. We rode by some sheep on the way home!
7. We watched The Muppets movie and laughed a lot
8. I captured the cuteness of my three boys
9. And yes, I'm obsessed with taking pictures of my dogs 🙂
Saturday: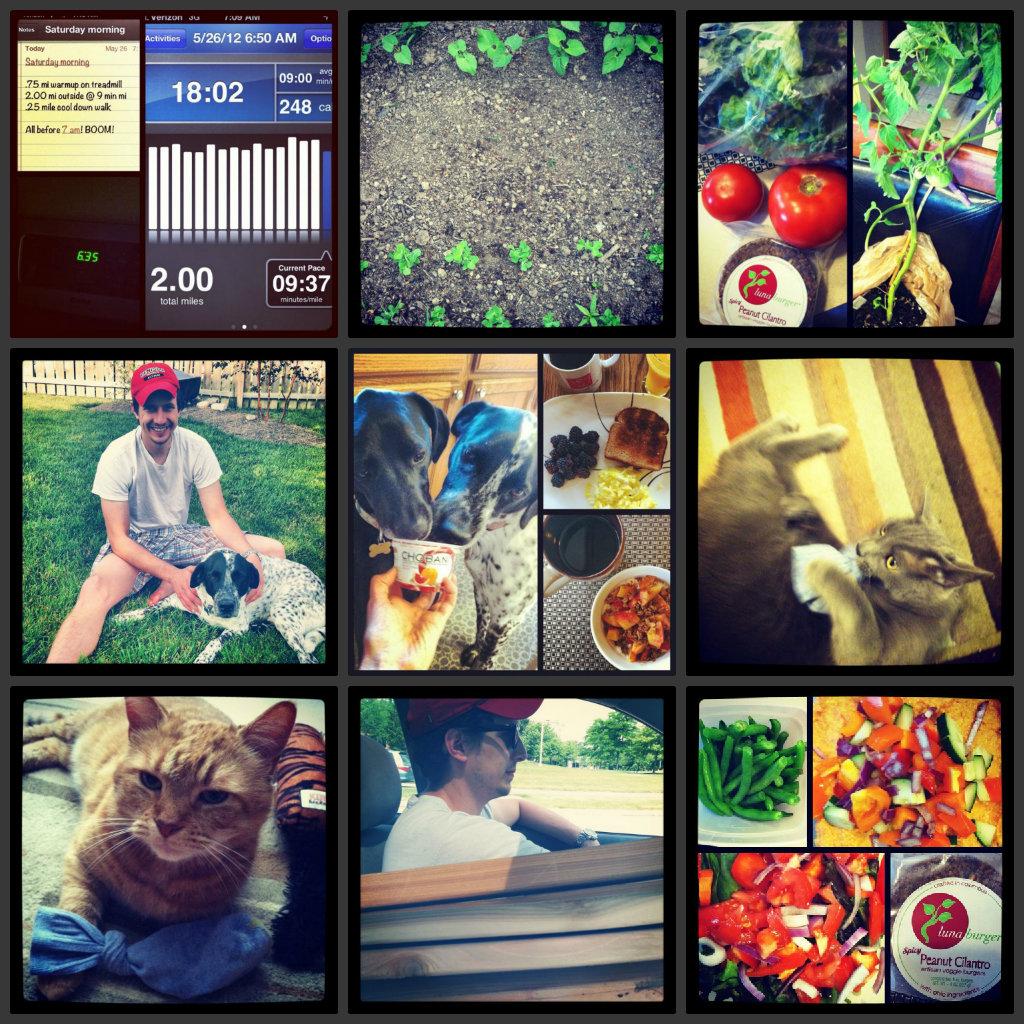 1. I woke up at 6:30 am and ran 3 miles! What? Who am I?
-1 mile warmup inside, 2 mi outside @ 9 min miles!-
2. Sprouts are growing in our garden! Beans and peas especially!
3. I made my first trip to the farmer's market this year
-I bought lettuce, tomatoes, a tomato plant & veggie burgers-
4. My family is cute 🙂
5. I made breakfast for hubby and I ate breakfast again.
6. We gave Poco some fresh catnip and he went CRAZY!
7. Marcus was less than impressed.
8. We ran some errands.
9. I prepped some healthy food for our cookout later.
This is just to show you guys that when someone tells you there isn't going to be much healthy food at a get-together, you can still eat healthy! I made a big salad, threw together a hummus plate and cooked some green beans  and stuck it all in the fridge with the locally made veggie burgers for later.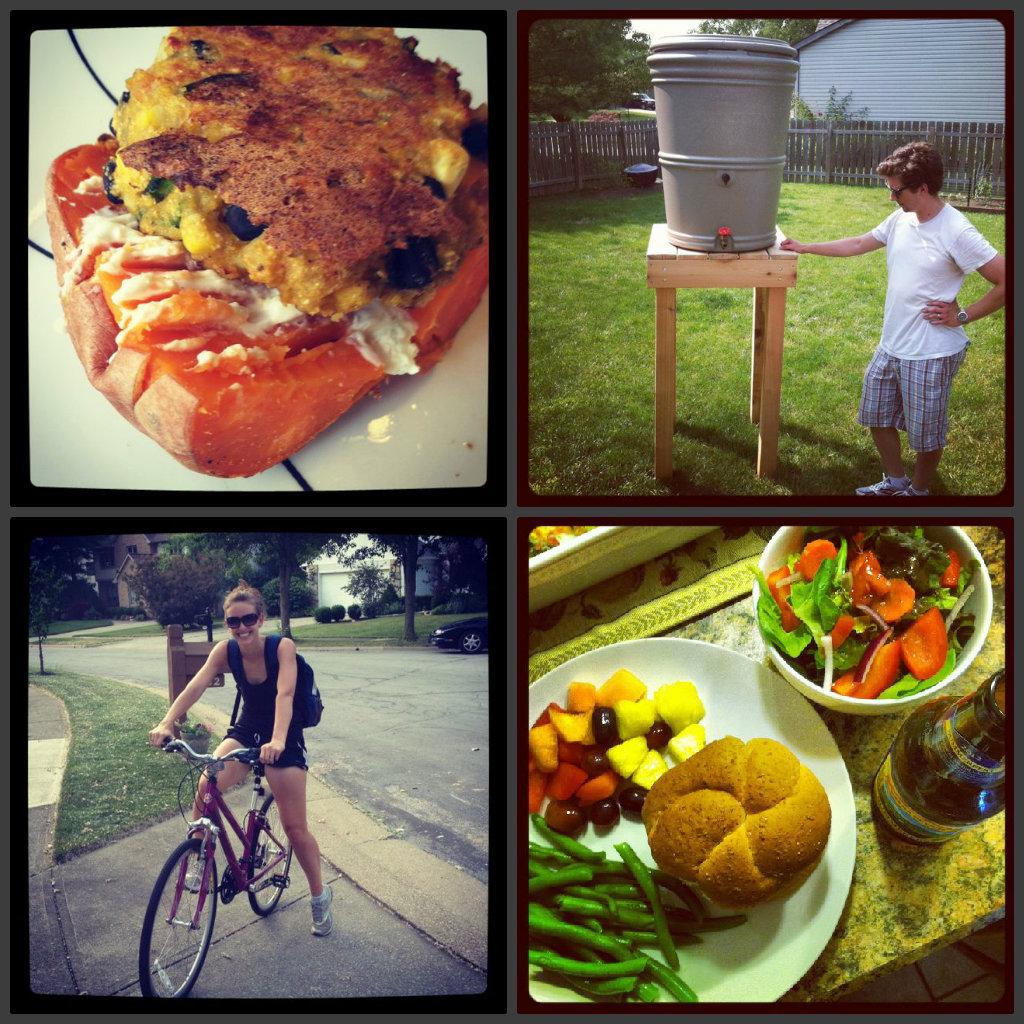 1. I made a modified version of these from Cooking Light to eat for lunch
2. Hubby built a stand for his rain barrel
3. Even though it was 96 degrees, we packed up our healthy food and rode our bikes 4 miles to the cookout!
4. When we got there, I added some fruit and a beer to make a full meal 🙂
And after biking 4 miles home, we added another mile to get some of this: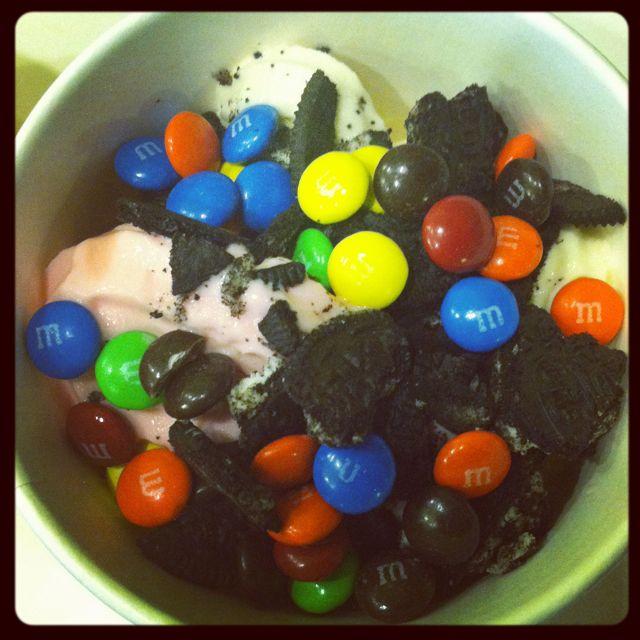 Sunday:
Hubby got up early to remove the stain from the deck so we can re-stain it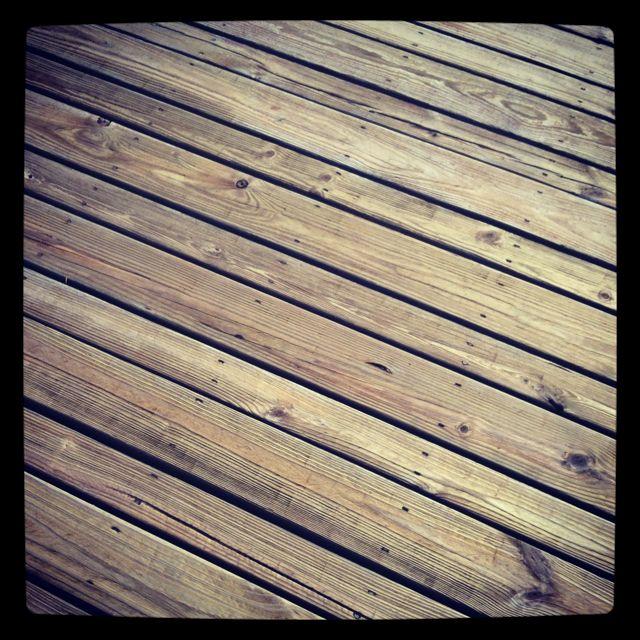 Then we set out on an EPIC bike ride. We biked to our favorite local coffee shop to read the paper and get some coffee: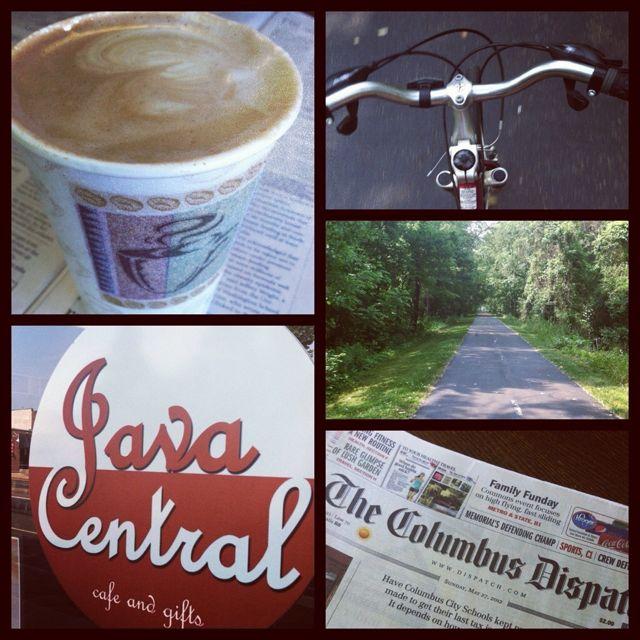 Then we did some exploring and stumbled upon a little nature preserve so we biked around that…and then we biked to one of our fav restaurants for lunch!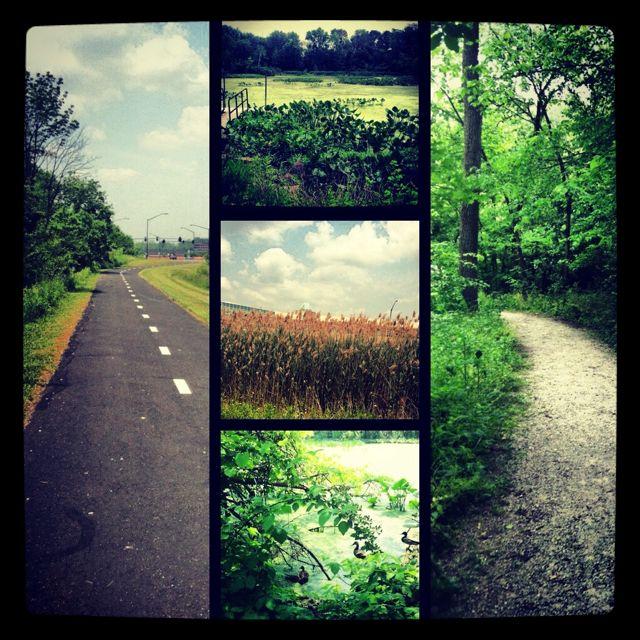 For lunch we got our favorite hummus, and a pesto pizza. We took the leftover pizza home for a snack later.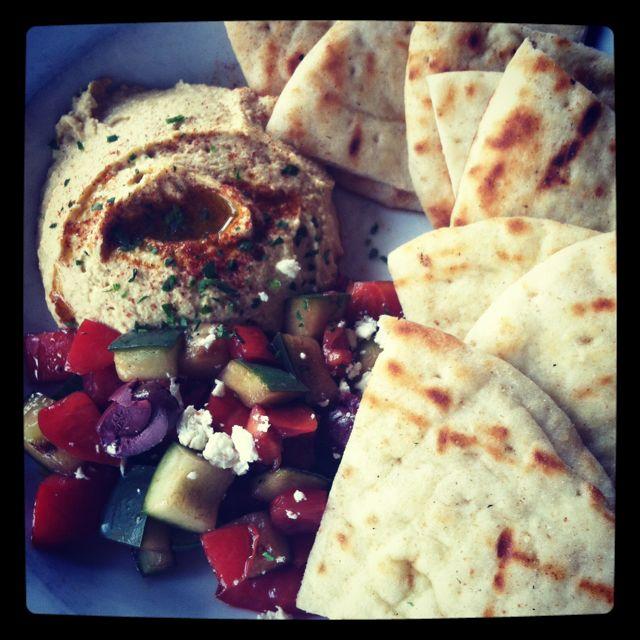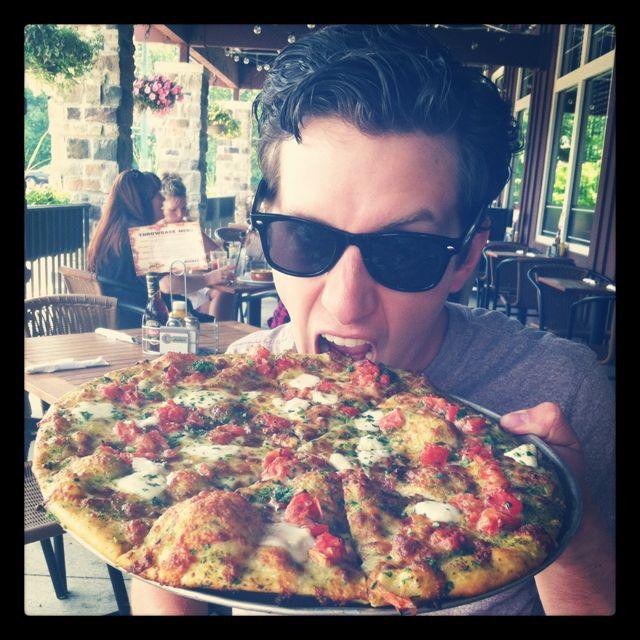 All in all, we biked about 15 miles…and yes it was 95 degrees!
Get out and be active…even when it's hot!!
Next we headed to get some flowers for the garden. We decided to hold off on planting them until Monday since we'd been outside all day.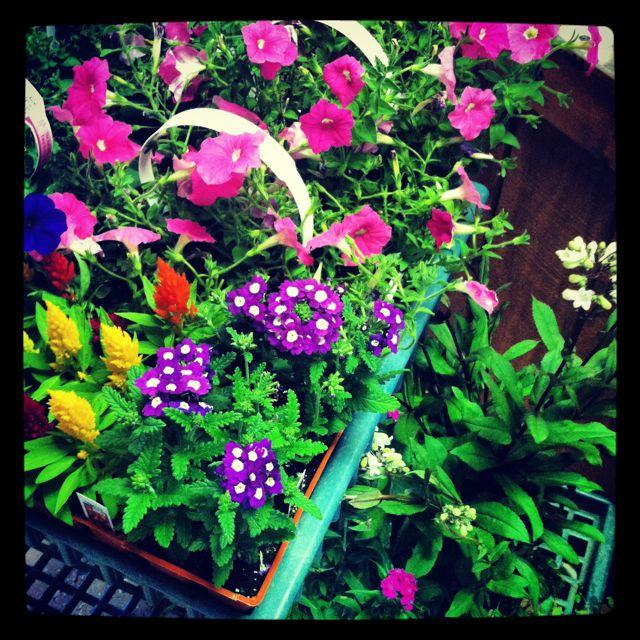 We squeezed in a quick nap and then headed off to play volleyball!
We're undefeated so far 🙂
Monday: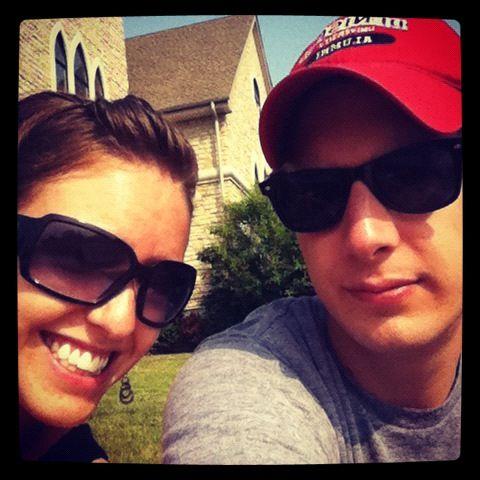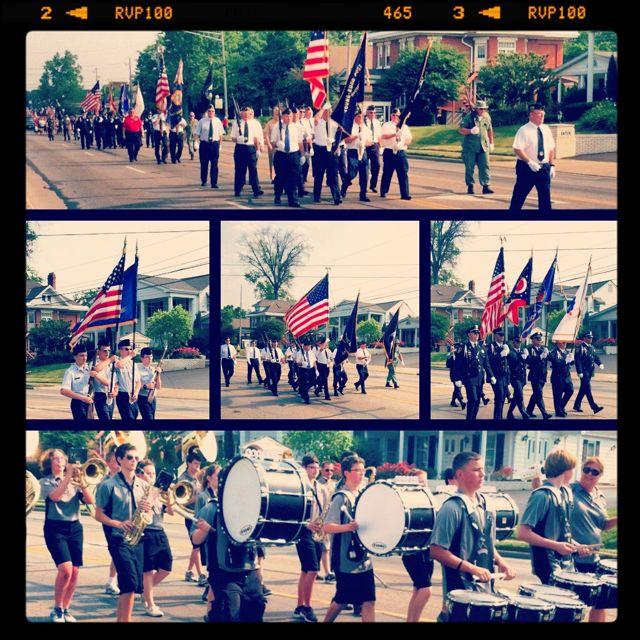 Every year we go to the Memorial Day Parade with my in-laws.
After the parade we headed home to tackle our yard work.
We spent about 4 hours working out in the yard.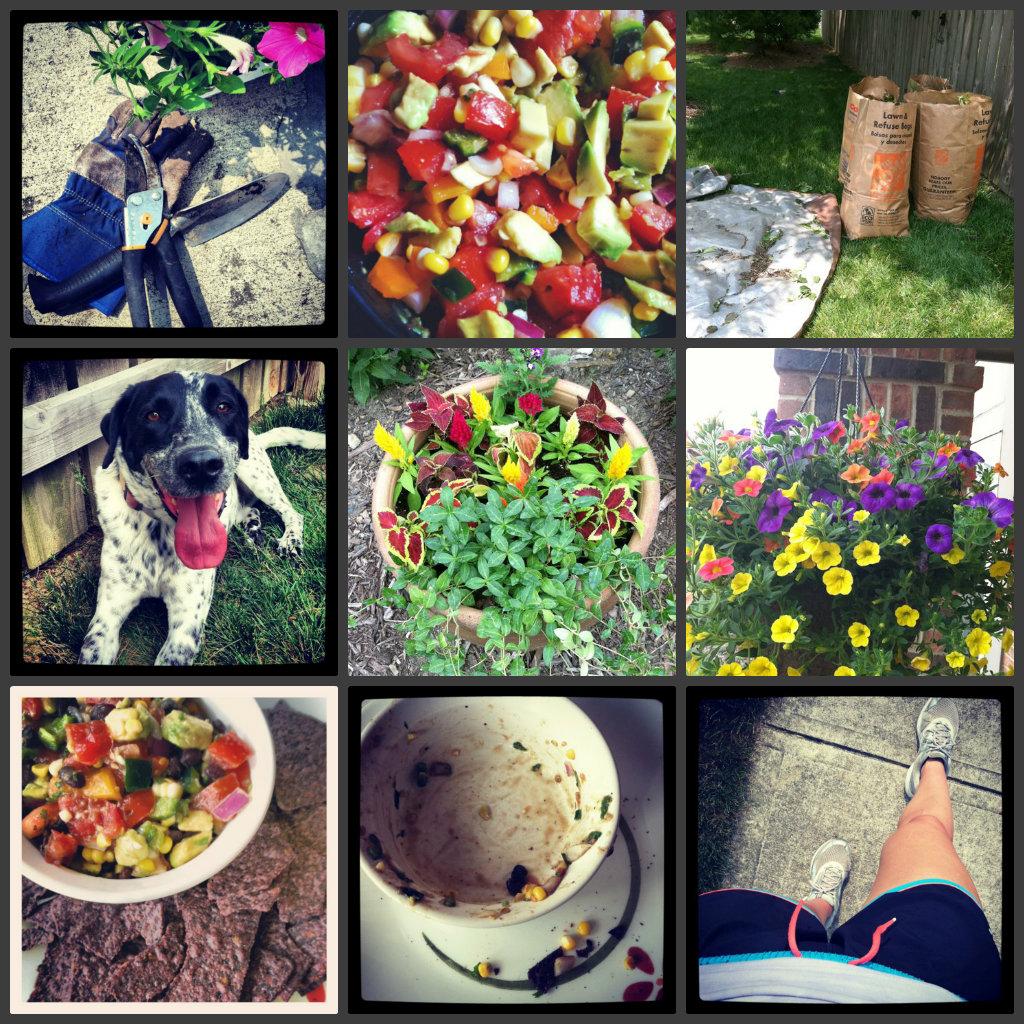 1. We gathered our tools and got to work.
2. On one of our water breaks I threw together some salsa for later.
3. We trimmed bushes, weeded and filled 5 yard waste bags.
4. The dogs tried to stay cool.
5. We planted our planters.
6. We hung our hanging basket.
7. I added black beans to the salsa…
8. And we devoured it when we were done.
9. Instead of taking a nap,
I went for a walk to make sure I got my 10,000 steps.
#MOVE MORE
Our garden beds were full of huge prickly weeds and all the bushes needed to be trimmed:
On the left are the ugly weeds.
On the right are the newly planted flowers and trimmed bushes.
Next weekend we have a ridiculous amount of mulch being delivered…
so that should be fun.
Fun fact about me: I worked for a woman that ran her own landscaping company  every summer during high school and college. I worked with all my best friends…we worked from 5:30am- 4pm six days a week and we made crazy good money. Oh…and I grew up in Kansas where it regularly got up to 110 degrees in the summer….And you know what?  It was a blast!!! Best summer job ever. Working in the my yard like this always make me a little nostalgic for those days 🙂
So there ya have it. My weekend in pictures. The theme of the weekend- getting outside, being active with your family and feeling great.
As a Fitfluential Ambassador, I think it's important to share with you guys how I stay healthy & active and have fun doing it.
To recap:
Friday night, we biked 4 miles and saw an amazing display honoring our nations heroes.
Saturday morning I ran 3 miles and later we biked 9 miles total to enjoy a cookout with family & some fro-yo.
Sunday we biked 15 miles and enjoyed coffee, lunch and even found a nature preserve. Later we played sand volleyball for an hour.
Monday we worked hard in the yard for 4 hours to make it look pretty and I took a leisurely 2 mile walk around the neighborhood.
Yes, I'm exhausted…but I'm grateful that I have a hubby who loves being active as much as I do…and that we're both strong and healthy so that we can enjoy all of these activities together!
How was your weekend? Did you get some exercise?
–Lindsay–