If you're looking for some homemade Long Run Fuel ideas, here are four real food recipes to try before your next workout!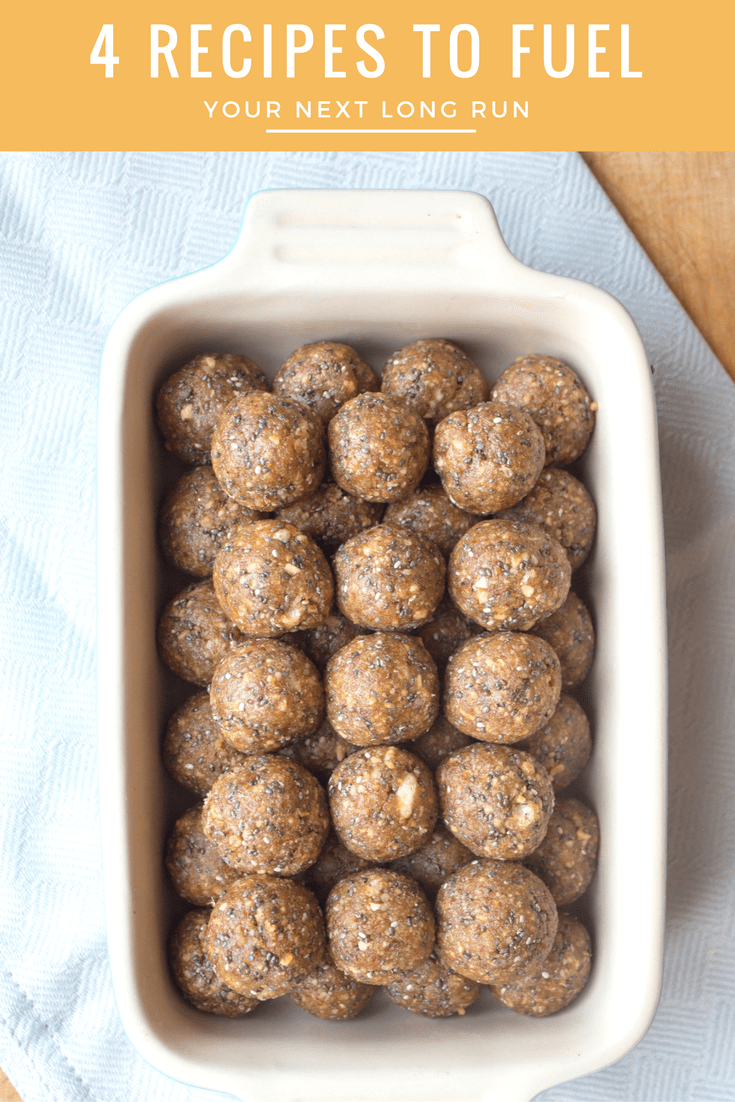 Hey guys! I'm Anne, a fellow Registered Dietitian and a food, fitness, and travel blogger over at fANNEtastic food. Thank you to Lindsay for having me here today! 🙂
In addition to being a dietitian, I'm also a big fan of running, which means that I'm passionate about helping people make sure they are fueling their runs properly. So – here are 4 of my favorite recipes to fuel your next long run, along with some information about what makes them so great as workout fuel. Happy running!
If you'll be running over about an hour, it's important to fuel during your run, ideally in the form of simple carbohydrates that are quickly and easily digested and turned into energy. For a quick rough estimate of how many carbohydrates you should take in while on a long run, divide your body weight in pounds by 4. This will give you a good starting point for the grams of carbs you should aim to take in per hour (for runs over 1 hour).
And now, here are some of my favorite real food fueling recipes to put that advice into action!
This sports drink can really hit the spot – and help to avoid dehydration and muscle cramps. Food dye need not apply! 🙂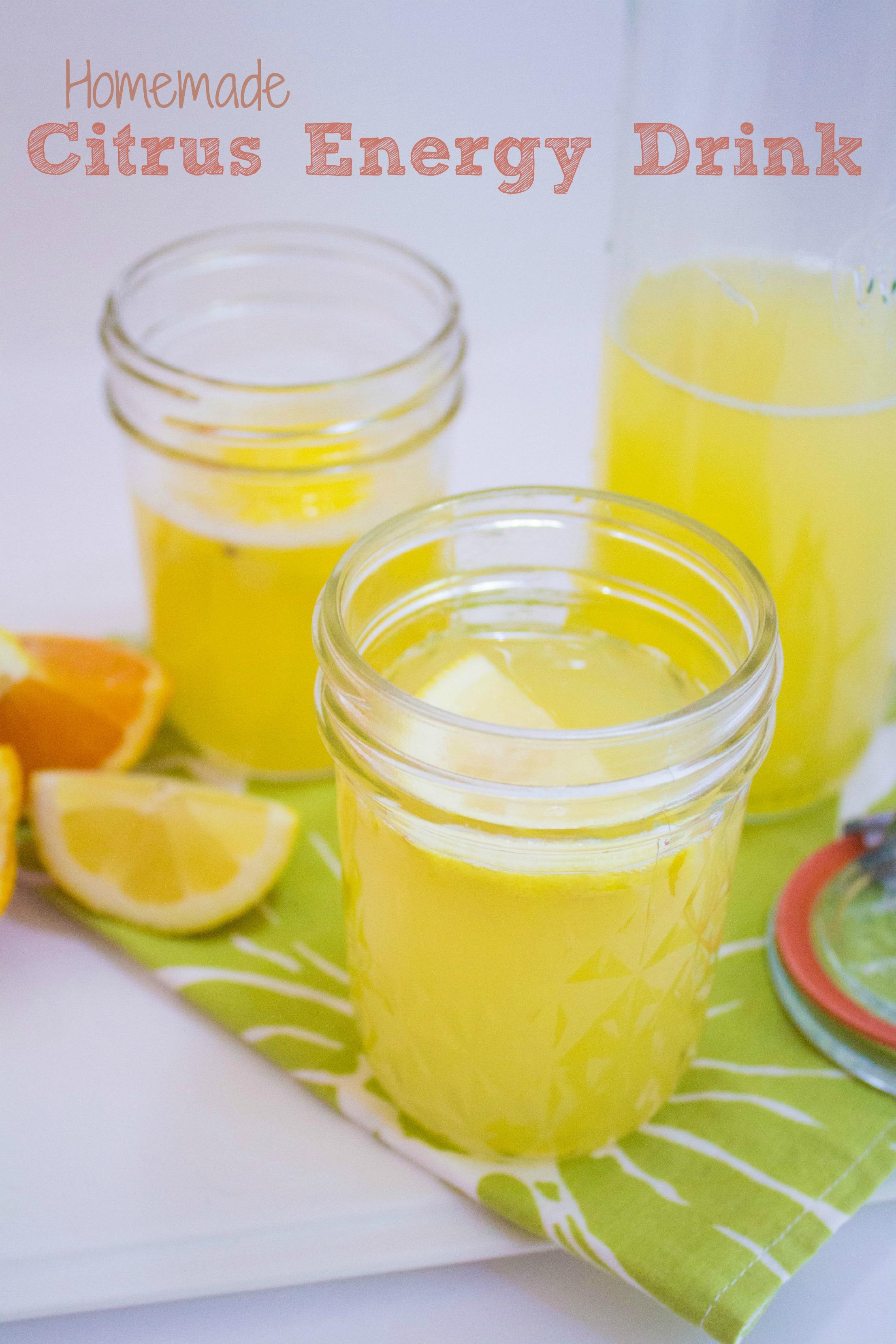 These are my absolute favorite fuel for long runs – fast and easy enough to throw together the morning of the run, and so delicious. Why do these make great running fuel? Dates provide ample carbohydrates for energy as well as potassium, which can help to prevent cramps. The salt helps replace that lost from sweat, and the small amount of nut butter helps to keep your energy levels more stable. I especially love eating these later on in my long runs, when I start to get sick of gels and more hungry for serious food (and just a little fat/protein – enough to satisfy me but not so much that it's hard to digest while running).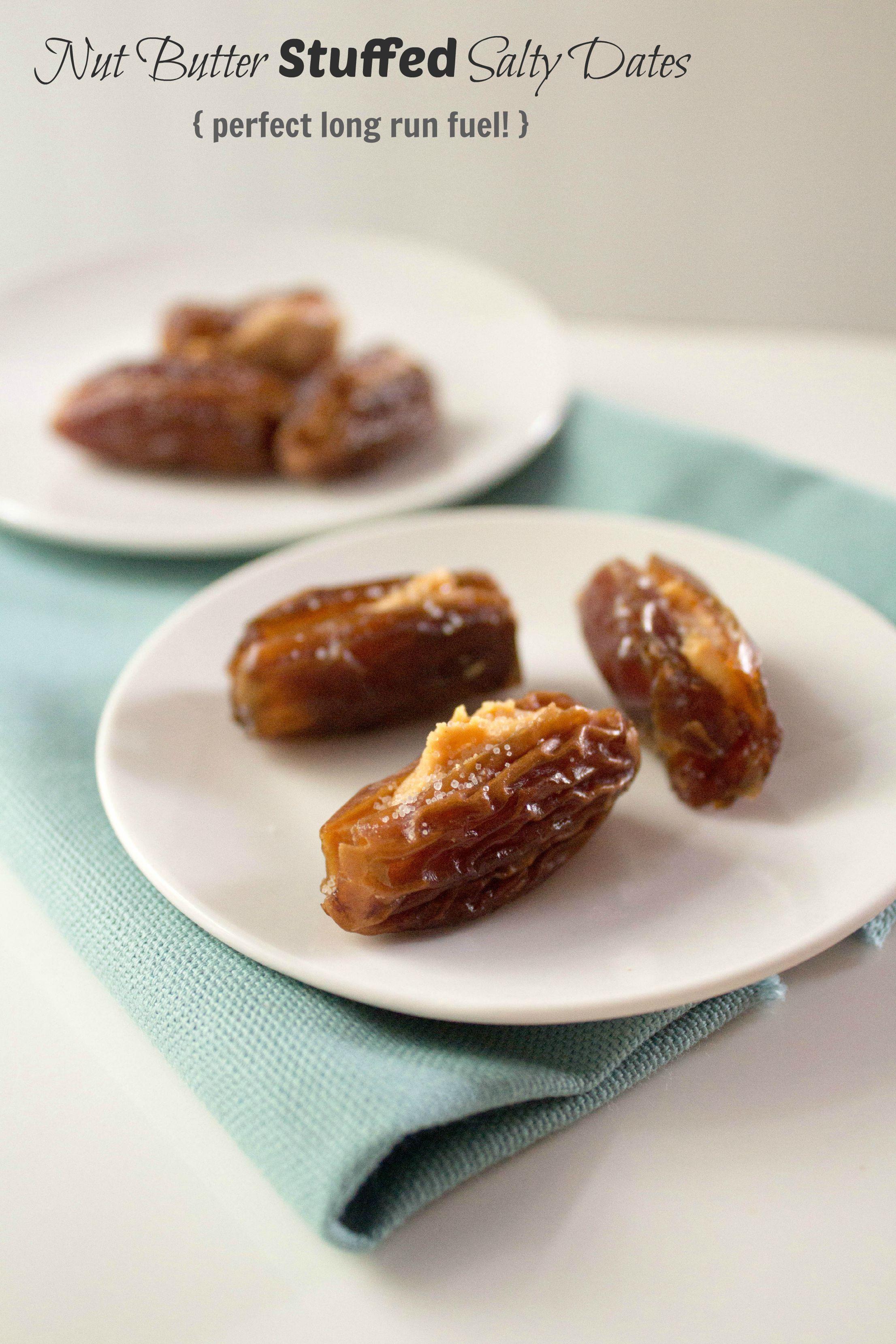 If you enjoy the salty-sweet combo, you will love these! In addition to making a delicious afternoon snack, these make an especially great fuel for endurance workouts of all kinds thanks to the healthy fat and protein from the nuts and chia seeds and fiber from the dates. The puffed brown rice adds an awesome crunch to the mix, too!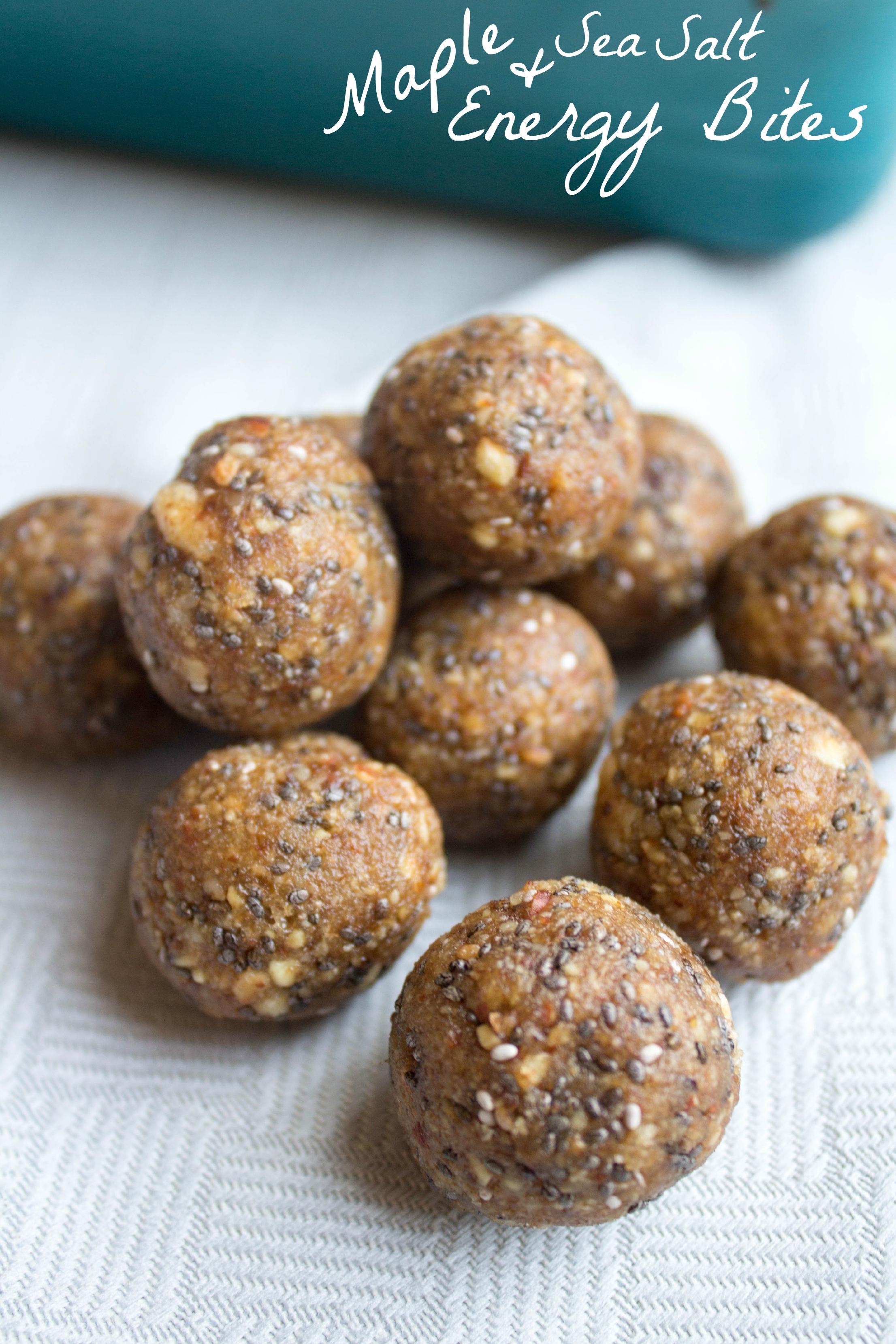 I love this drink because it rehydrate and refuels with an added inflammation-busting punch from the tart cherry juice.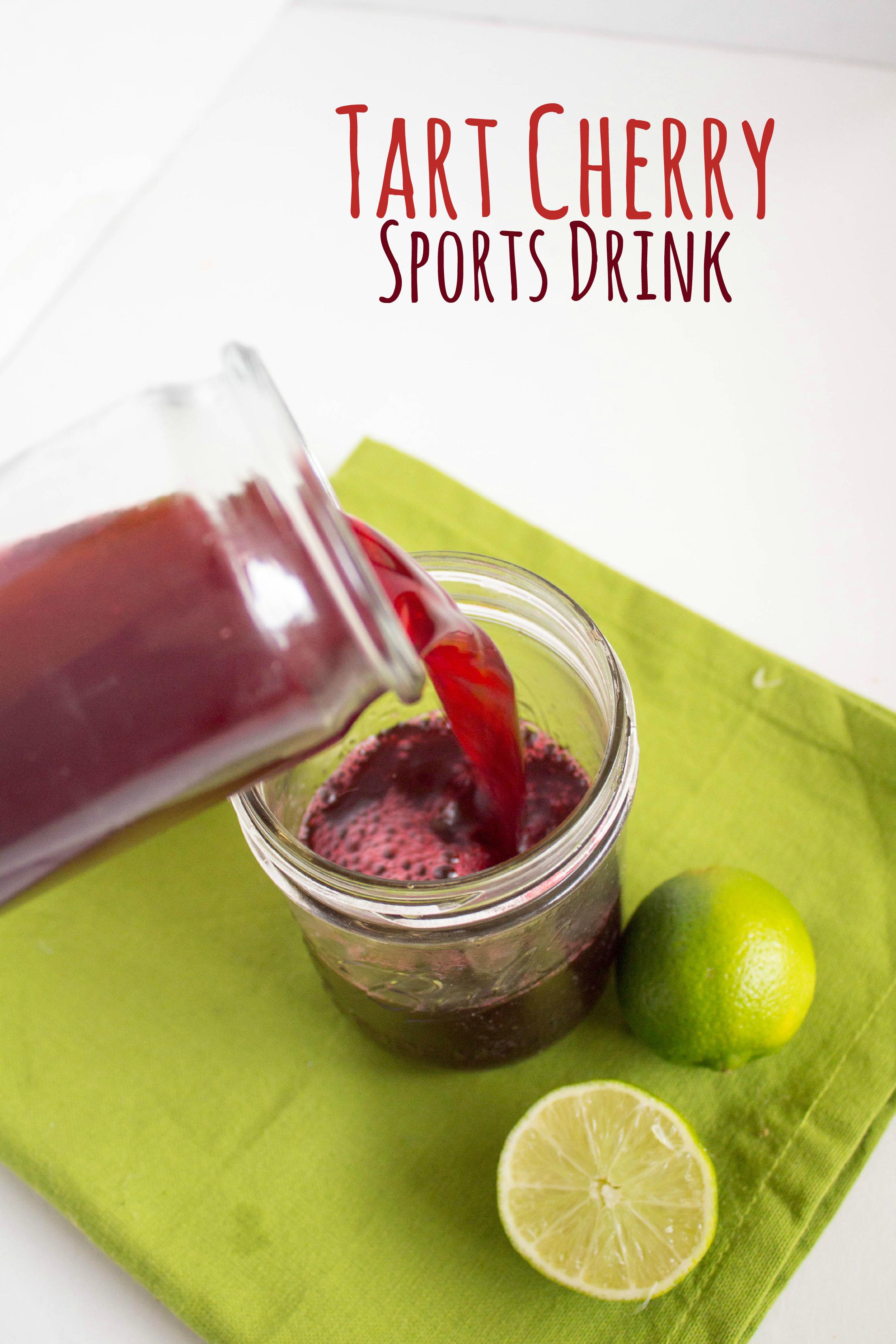 [clickToTweet tweet="Try these delicious recipes to fuel your next long run, from @fANNEtasticfood!" quote="Try these delicious recipes to fuel your next long run, from @fANNEtasticfood!"]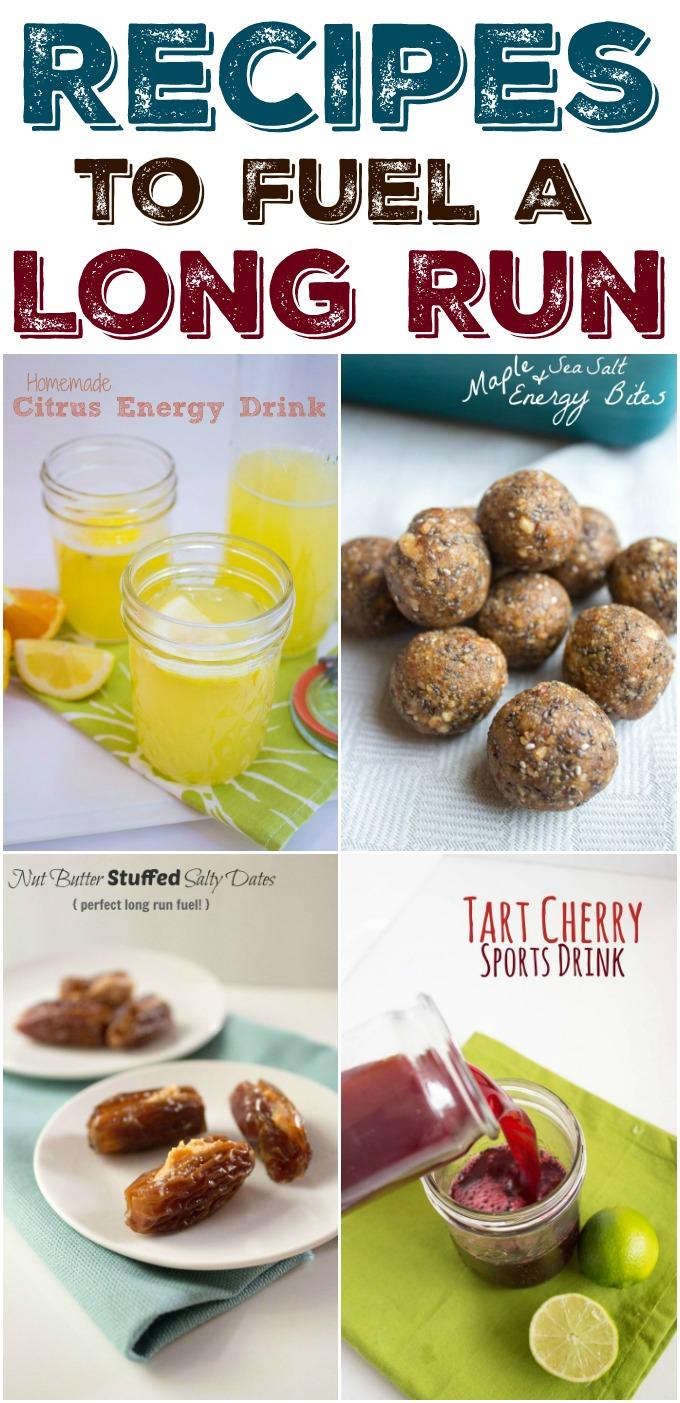 If you're interested in learning more about running nutrition, check out my Sport Nutrition Myth Busting Q&A, which is free to download. It would be perfect to listen to on your next long run, in fact! I co-authored a Nutrition for Runners program with running coach Jason Fitzgerald, and we recorded the Q&A together. It answers and discuss a lot of the typical hot topic running nutrition questions, like:
How can I eat enough to fuel my runs but still maintain my goal weight?
What's the best way to refuel after a tough workout, especially if I have no appetite?
The top myths about calorie counting and tracking percentages.
More sports nutrition related posts you might enjoy:
Many thanks to Anne for filling in for me today!
Enjoy!
–Lindsay–
LEARN HOW FOOD AFFECTS YOUR BODY.
Get my free Table Talk email series where I share bite-sized nutrition information about carbs, protein, and fat, plus bonus information about snacks and sugar!