Hi Friends!
I wrote this post about six months ago….after I'd been trying to get pregnant for over six months. I wrote it mostly for myself after a particularly hard day…and I thought I might share it with you guys at some point…but I wasn't sure when. A couple weeks ago, Colleen wrote this post (please read it if you haven't already) and I decided now was as good a time as any.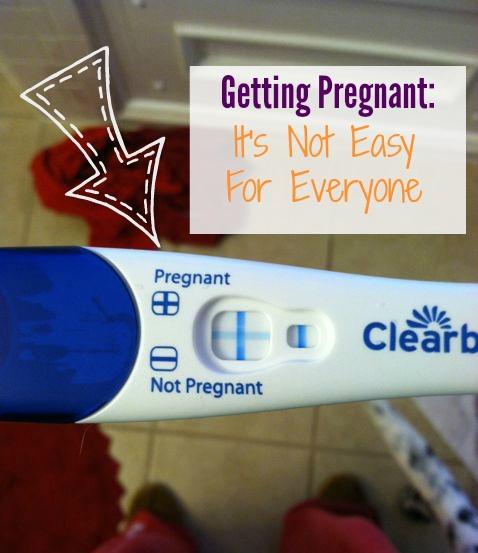 This post is simply intended to bring awareness to something I never gave a second thought to before I started trying to have kids. My hope is that, if nothing else, it will make you more aware of something you may not think about…and my greater hope is that it will help someone out there going through the same struggles feel a little less alone. I hope it also helps remind you that bloggers are real people too…with real struggles, triumphs and disappointments. Life is not perfect for anyone. Focus on the good.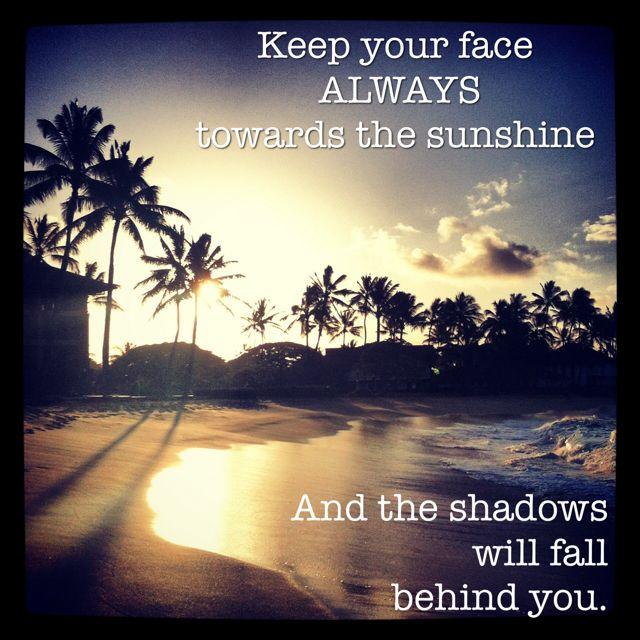 So here you go:
I'm just gonna lay it all out there,  friends: Having kids is not easy for everyone. I want to take a minute to fill you in on some things I wish you knew when you ask that seemingly simple question, "When are you guys going to have kids?"  
I want you to know that every time someone asks me that question, it feels like a knife stabbing me in the heart.
That sometimes I just want to scream or cry or run away after you ask me.
But that I know you're not trying to hurt me.
I want you to know that it doesn't happen after only one or two months of trying for everyone.
That just because we don't have kids yet doesn't mean we don't want kids or that we're not trying.
But that maybe it's none of your business when I'm going to have kids.
I want you to know how hard it is to be immersed in social media day after day, to see dozens of photos of adorable kids and read pregnancy announcement after pregnancy announcement.
That I'm genuinely happy for all of you out there that are pregnant or already have kids…I think it's something everyone should be able to experience if they'd like to.
But that it still hurts on the inside.
I want you to know that every month it doesn't happen for us, my heart breaks a little bit more.
That the tests, exercise restrictions, pills and the lack of explanation are frustrating, gut-wrenching and something I wouldn't wish on anyone else.
But that we still have hope.
I want you to know that this journey is taking an emotional toll on me.
That my heart aches and I cry and that I never thought it would be this hard.
But that we're not giving up.
Mostly, I just want you to take a second to consider what others might be going through. I want you to think about it for a second before you ask someone "When are you having kids?" Because someday, someone might just give you a brutally honest answer…and it might be more than you bargained for.
————
A few notes:
This is not in any way directed at anyone specifically. If you've asked me about kids in the past, please don't feel like I was writing this about you/toward you. These are general statements about my experience.
This is not a stab at anyone who is pregnant or has kids. I'm simply sharing another side of the story. In no way do I think you should stop posting pregnancy updates, stop posting about your kids, etc. I'm sure i'll do the same someday.
I'm eternally grateful to have my hubby as a support system on this journey.
——————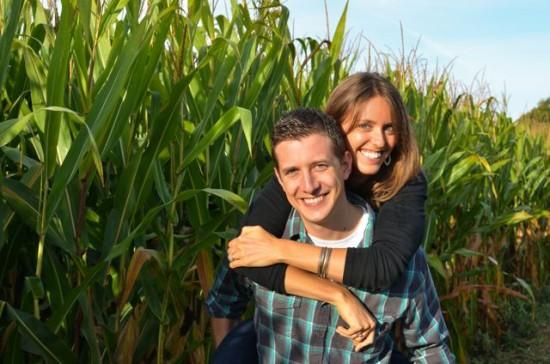 I shared this post with hubby while I was still deciding whether or not to post it and he offered to give his insight as well. Here's what he has to say:
Bean had me read this. She shared it shortly after I came home to find her inconsolable and tried my best to cheer her up- that's been the hardest part so far. It's a really personal topic and something we don't really even talk about with our friends. Quite frankly, I don't hear many people talk about it all. For us, it's not because we don't love and trust our friends, but its kind of a downer and not good dinner conversation. "Hey, can you pass the wine? Also, we can't seem to get this pregnancy thing nailed down." However, I know the disappointment we both feel every month when I say "well?" and Bean shakes her head "no", so I thought I'd offer the male perspective since its getting put out in the open.
First of all, I'm sure I'm not the first to chuckle at the intense irony that you spend most of your life trying NOT to get anybody pregnant, and then after all precautions are thrown out the window, there's no result. Health class made you feel like even looking at a girl wrong would get her pregnant. But alas, Bean and I made it! We did the right thing! We fell in love, got married, waited until we felt we were well suited to do what we've been engineering our lives to finally accomplish, STARTING. A. FAMILY.
Now that we've made it this far, I promise you that not having a baby unexpectedly wasn't hard- pretty darn straightforward in fact. So enter part two:  In light of our experiences to date, accidental pregnancies piss. me. off. "Whoops, guess we'll get married." How much does it suck to be envious of someone else's mistake?
Then it gets slightly awkward. What's missing? Why isn't this working? Whose fault is it? Is it me? Welp, got to go get tested. Talk about an awkward experience. I've never paid $90 to do THAT before. Results look normal- Ok, so what's next!?
I stay positive. I'm sure I talk about it more than Bean does. I have friends that I mention it to. They say positive things. Share their thoughts. Say things like "relax" and "don't think about it". I look at each month as a new opportunity. I reset the clock. I have faith that it's going to happen. I know we're not the only ones who have had issues. I know there still may be a long road ahead. I know people have struggled much longer than we have to date.
But it still sucks.
Bean mentioned social media. I talked to my mom the other night about that, and it's certainly a game changer. It took my parents awhile to have me, but they didn't have compact digital devices flooding their faces with pictures of their friends accomplishing the one thing they'd been focused on for over a year. That's a new curve ball for our generation. It's also a strenuous mental exercise to simultaneously be genuinely excited for friends while suppressing envy that you wish you didn't have.
I guess when I take stock today, I keep thinking about that Einstein quote that insanity is doing the same thing over and over and expecting different results. I don't know what's next, but we'll keep hanging tough, get this thing figured out, and I know we'll eventually get what we want.
 ————-
I appreciate hubby sharing his thoughts. This is an issue that doesn't get talked about very often from a female perspective, and even less from a male perspective. I'm a pretty private person…and this isn't something I would normally share, but I realize that I have a unique position as a blogger to reach more people than others do and sometimes that can be used for good.
So please know this, most importantly of all: If you are struggling as well,  you are not alone. There are other people out there who understand what you're going through. Don't be afraid to talk about it. We'll all get through it together.
Much love,
–Lindsay–
LEARN HOW FOOD AFFECTS YOUR BODY.
Get my free Table Talk email series where I share bite-sized nutrition information about carbs, protein, and fat, plus bonus information about snacks and sugar!