Hi Friends!
As I mentioned yesterday, I'm in California this week thanks to The Almond Board of California! After a lovely meet and greet dinner last night, we're spending the day today listening to various presentations and learning all almonds! It's going to be a busy few days, so I have my lovely friend Amy filling in for me here on the blog today! Amy is a fitness coach and writer at Strong Inside Out, and she tours the country teaching bootcamps to benefit suicide prevention charity. She is tackling a subject that I'm extremely passionate about as an RD…calories. More specifically, she's arguing that a calorie is not just a calorie…and she's making the case for REAL food, which I love! Take it away, Amy!
———————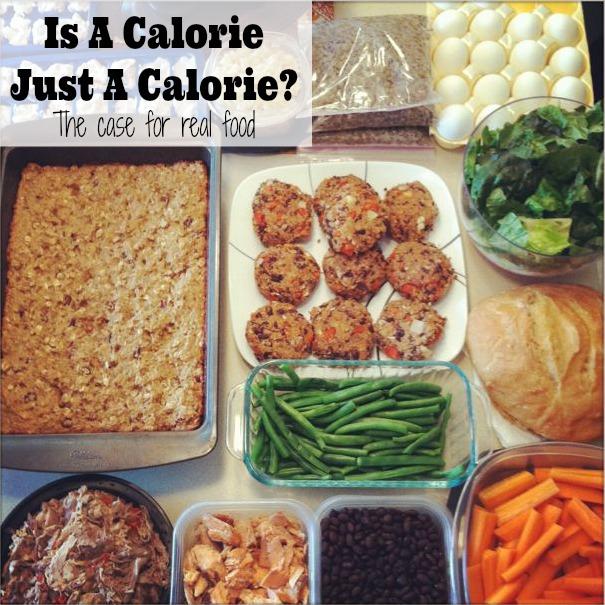 Back at the beginning of my fitness journey, I had very different goals than the ones I have now.
My #1 Goal? Get skinny like a supermodel.
Having moved out to LA by myself at 19, I was a bit impressionable. I started reading magazines that told me, "It's all about calories in, calories out!" or "Just eat less and exercise more!" So I started to focus on cutting my calories, while maintaining an exercise routine that would lead to a 1 pound deficit every week.
There was just one thing keeping me from success: my love of sugar.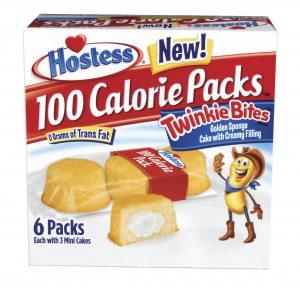 I have a cuh-razy sweet tooth! I didn't know anything about macronutrients, vitamins or minerals, but I knew that I wanted cookies! So rather than eating sweets in moderation and focusing on whole foods full of nutrients, I decided to get my calories in the form of the glorified 100-Calorie Packs of cookies and chips and more fun stuff I just didn't want to give up.It was no wonder I started feeling faint all the time, needing nap breaks at work and feeling too shaky to complete my 30-minute elliptical workout every day. I felt like my brain was swimming in a pool of jello all the time!
I was starving my body of what it needed. I was lacking protein and healthy fat because I would have rather eaten something that resembled the baked goods I loved than risk a higher calorie count with some nuts! No matter that those artificially-sweetened substitutes didn't taste anything like the original…
Only a few months in to my journey, I hit a plateau that didn't budge for a solid few weeks and got so frustrated that I canned the whole thing, gaining back all the weight I'd lost… and then some. I was so angry with myself for not having the willpower to just eat fewer calories. So what if my brain was dying? The skinny girls could do it, so why couldn't I?!
Why Processed Foods & Sugar Substitutes Can Be Detrimental To Your Weight Loss Success
Here's the thing: artificial sweeteners found in 100-Calorie Packs or Diet versions of the sweets we love can actually be worse for you than the real S word. (Sugar, you silly!)
What happens when you eat artificial sweeteners is that your body's insulin response launches when it tastes something sweet (just as it does when you eat sugar), but then your reward center doesn't get the signal that real sugar sends, leaving your mind craving and craving and craving until you either go to bed miserable or binge eat to satisfy the intense yearning for sweet stuff. Additives found in those processed food items can be just as harmful if not more so! The act of processing foods often times removes most of the nutrients from the food. It can also impede our body's ability to process any nutrients that remain thanks to added chemicals you'd be surprised to even find in food.
Want another reason to avoid the diet stuff? If you're consuming calories without nutrients in mind, you may be setting yourself up for failure. Muscular failure. In order to recover from workouts that raise metabolism and get you that lean, toned look, you need to feed them the nutrients they need, otherwise, your body will turn catabolic and start eating itself. Say no to Zombie body. 😉
While weight loss is largely about calories in, calories out, there is a whole lot to be said for going through the process feeling energized and in control, rather than faint and constantly craving "naughty" foods.
It wasn't until years after my weight went back up, when I was already a personal fitness trainer and had lost a bit of it, that I decided to focus on health and wellbeing instead of solely on looks. I started thinking long-term health and fitness, and what kind of example I wanted to be to my clients, blog readers, and even future child (way future… I'm not quite there yet). I filled my diet with leafy greens, lean proteins, fruits and healthy fats, and my body reacted splendidly. My energy went way up, and my body fat percentage went way down.
I went from about 24% body fat to a steady 17-18%, just be refocusing my diet on whole foods.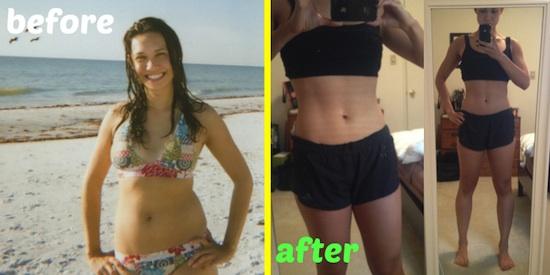 The Case for Whole Foods
Here's the down and dirty truth of the matter when it comes to weight loss: your body needs a certain amount of macronutrients, vitamins and minerals to sustain optimal function at all times.What's the point of being skinny if you don't even have the wherewithal to experience it? If your body can't recover correctly or your workouts make you feel like death by the end?
Eating a whole-food diet that feeds your muscles and brain like it needs to be fed, makes the process of weight loss much easier on your body. Losing weight is a traumatic experience for your body after getting used to holding on to the excess fat. It gets rid of fat because it thinks you need the fuel; it thinks you're dying!Take some stress off your body by making sure you get adequate nutrients through eating a varied diet of vegetables, fruits, organic meats and healthy fats. You won't find the nutrients in processed junk that you will in whole food, and if you do, your body may not even be able to use it because of other additives.
But What About My Sweet Craving?
Unfortunately, I didn't lose my sweet tooth when I lost the body fat, but even so, I have maintained my lower body fat percentage thanks to relaxing a little on my view of "naughty" foods. Now, I live by something called The 90% Principle. Considering that I eat about 5 meals a day including snacks, that makes for 35 meals per week. 10% of those meals (3-4) I allow myself to go off-plan and have the full-fat, full-sugar version of what I crave (or try one of Lindsay's awesome recipes!). With this restriction-free philosophy, I've been able to maintain my lower body fat percentage without feeling deprived! Some people can even do it with 80% clean.
When it comes down to it, fit, healthy people think long-term instead of immediate satisfaction.
Sure, weight loss is possible with processed, fake foods, but what kind of life are you living if you're tired, achy and only half here all the time? You deserve to live a vibrant, present life as a healthy, fit person. To do that, you need nutrients found in whole foods, not empty calories that cause nasty side effects.
Eat for life, and enjoy the ride! You are worthy of this life you're creating!
Enjoy!
–Lindsay & Amy–
LEARN HOW FOOD AFFECTS YOUR BODY.
Get my free Table Talk email series where I share bite-sized nutrition information about carbs, protein, and fat, plus bonus information about snacks and sugar!