Learn how to survive colic. Are you a new parent with a baby who won't stop screaming? Here are my top 5 tips for surviving with a colicky baby.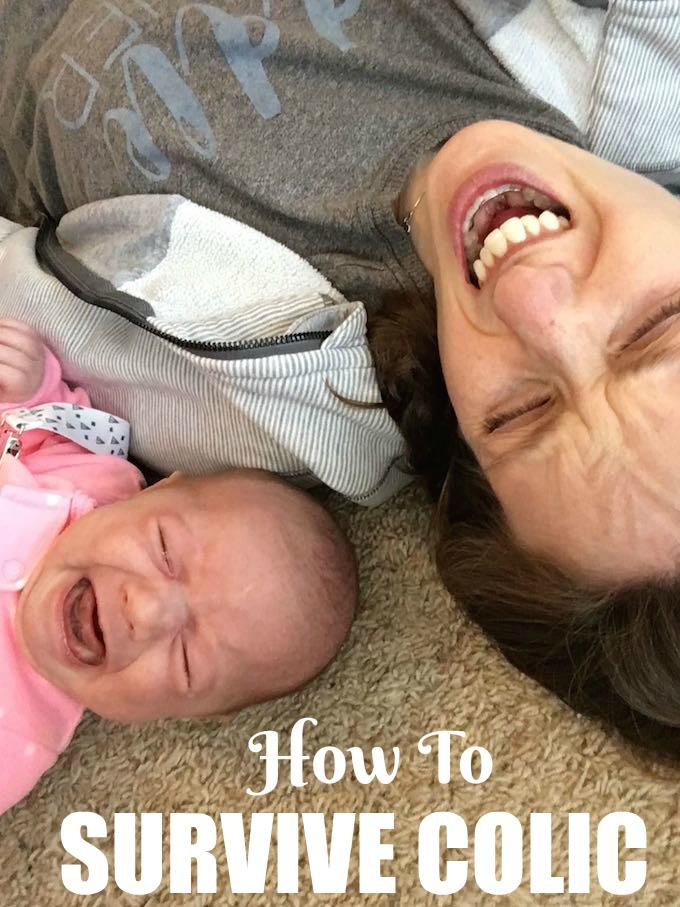 To the mom and dad with the colicky baby:
Hi. Fellow mom here. And not just any fellow mom. One who has survived the past five months with a colicky baby of her own.
I'm not going to ask you how you're doing because I already know.
You're tired (and not just the kind of tired that comes with having a newborn- been there, done that with my first baby.) No you're not just tired. You're exhausted, you're irritable and you're probably feeling a bit desperate.  You're tired of people asking if baby is doing any better (No), tired of reading useless articles about how to calm a fussy baby (because none of them work on your baby) and most of all tired…oh so tired…of hearing your kid scream.
Before your baby was born, you probably heard about colic, read about it, maybe even knew someone with a colicky baby. But you're probably realizing now that colic is it's own beast…and until you deal with it on a personal level, you really have no idea what it means.
By now you've probably tried a million different things – diet changes, gas drops, reflux meds, noise machines, music, swings, bouncing, walking, babywearing, driving, singing, running water, swaddling, rocking, darkness….only to discover none of them work. Not a single one. It's just hour after hour of screaming….day after day and night after night.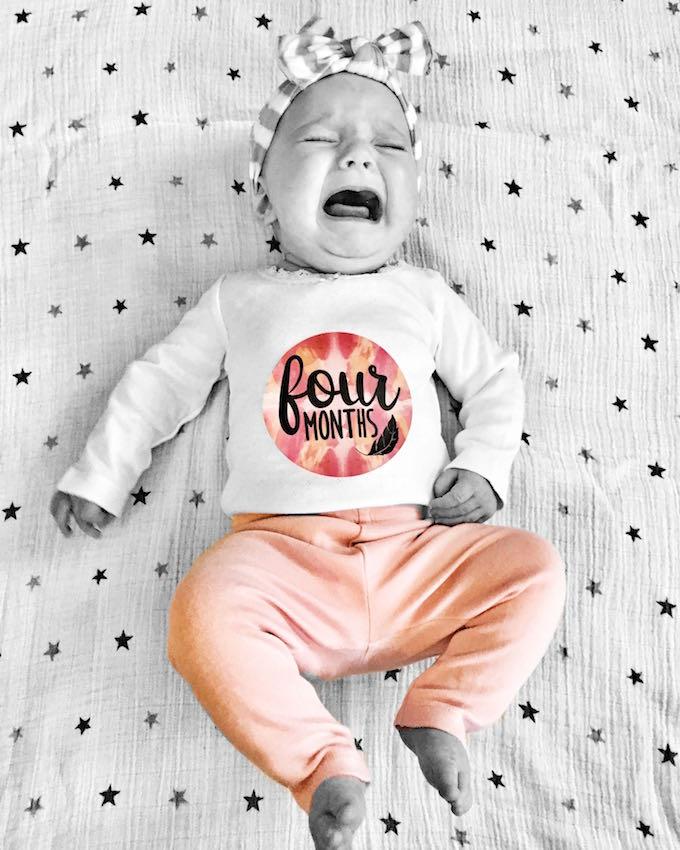 It's rough. And hard. And at times you're probably gonna lose all hope. But don't give up!
Although I'm not out of the woods yet, I have survived the past 5 months with a colicky baby of my own and I have a few tips for you:
Realize that it will end. I don't know when and probably not as soon as you'd like it to…but the endless screaming will not last forever. I promise.

Be ok with letting them cry

. It took me several weeks to realize this, but it is OK to feed them, put them in a clean diaper and then buckle them into a swing, turn it on and walk away for a while. It doesn't make you a bad parent. It doesn't mean you don't love them. It just means you need a break. And let's be honest, they're probably going to cry anyways no matter what you do…so you might as well take a break.
Find the quiet. When you take that break, get away from the crying. Go upstairs and take a shower. Go downstairs and turn the stereo on full blast. Go outside and take a walk. Whatever you have to do to get yourself a few minutes where you can't hear the baby, do it.

Try everything.

Read all those articles and work your way through all the suggestions. Talk to other parents to see what worked for them and try it all. 99 of them won't work. But when you find one that does, even for just one night…or for just a few minutes…it's heaven.

Cut yourself some slack.

I honestly believe that a tape of a screaming baby could be used as a torture device. Sometimes it's hard to hear yourself think with a screaming baby, let alone get anything productive done. So if you fall a little behind on pretty much everything, it's ok.

See #1.
Hang in there, mom and dad. You're doing great. There's nothing easy about parenting a newborn and colic only makes it harder. This to shall pass.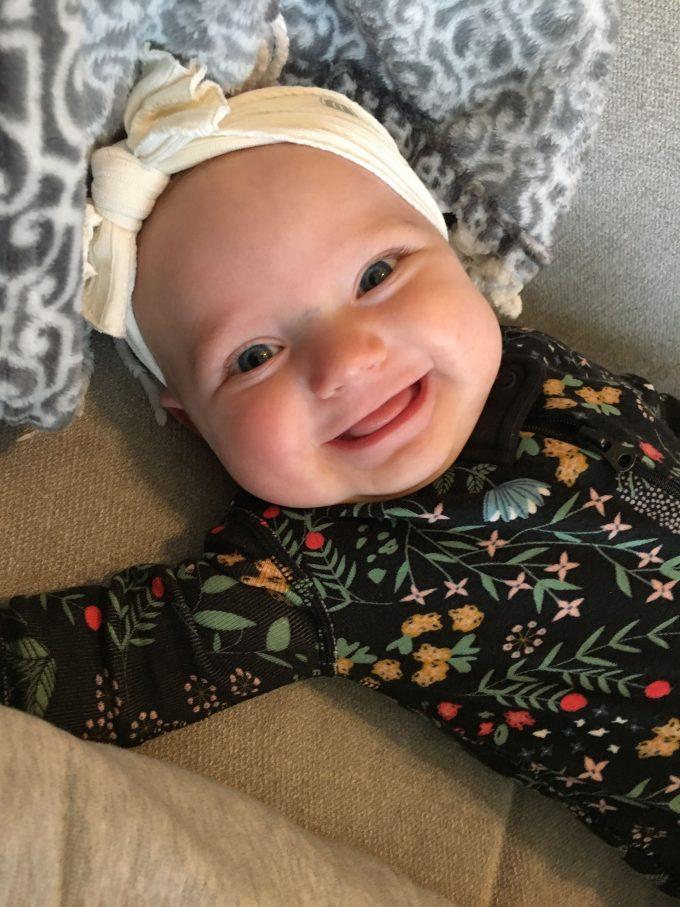 That happy baby that actually lets you put her down for a few minutes without screaming? She's coming. The baby that has the occasional day where she smiles a lot, only cries a few times and goes to bed at a decent hour so you can enjoy your evening? You'll meet her soon.
And it'll be worth every single hard day and night. I promise.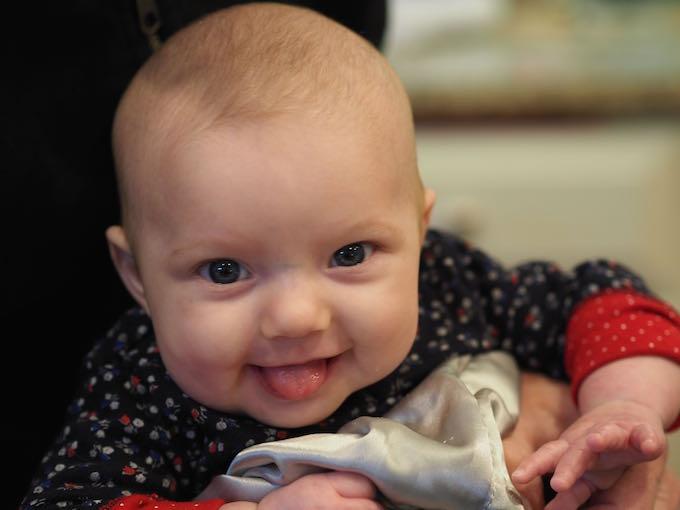 If you're still reading and you don't have a colicky baby of your own…but maybe you know someone who does….let me tell you this. The best thing you can do for them is give them a break. Bringing food is great. Visiting is great. But the absolute best thing you can do for them is watch their kid(s) while they get out of the house. Even for an hour. At the end of the day. I'm talking about like 9pm, when the baby is going into its third straight hour of screaming for the 87th night in a row. Send them out the door while you take over.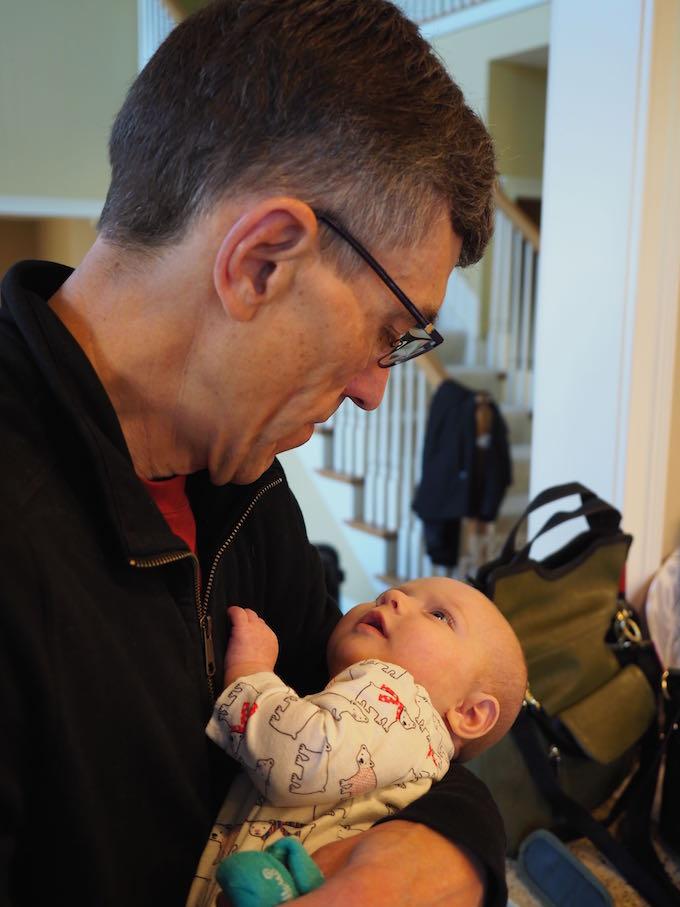 Yes, the baby will probably scream the whole time and it won't be much fun for you….but trust me when I say they'll appreciate it…and it will be just a drop in the bucket compared to what every night is like for them.
Parents of colicky babies are an elite group, bonded by an experience I wouldn't wish on anyone, but we all survived and you will too! Buy yourself some good wine and some ear plugs and take it one day at a time. You're doing great.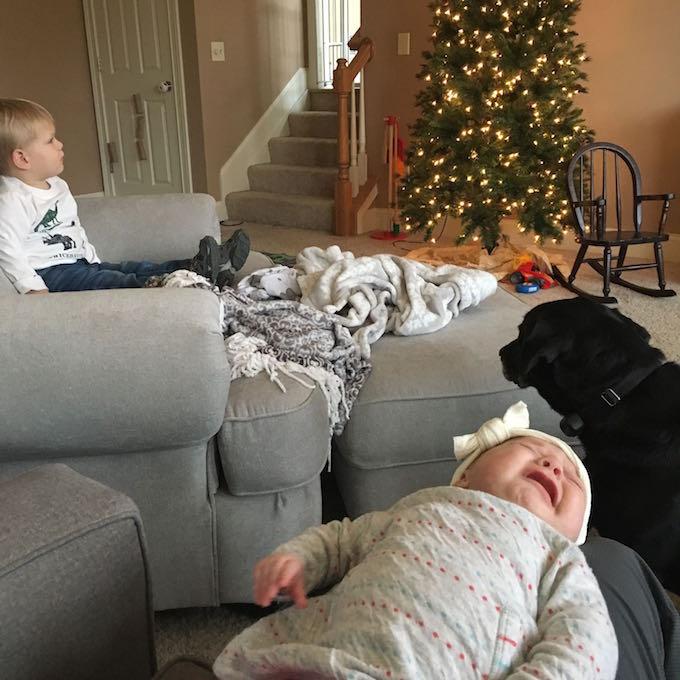 And if you're looking for the silver lining, here's what I tell myself: Whenever someone apologizes to me because their baby is crying somewhere nearby, I can now honestly tell them that there is literally no amount of crying that offends me anymore. And then I offer to hold their baby, because I have become quite proficient at tuning out baby screams….and not everyone has had a chance to develop that important skill!

Enjoy!
Lindsay
LEARN HOW FOOD AFFECTS YOUR BODY.
Get my free Table Talk email series where I share bite-sized nutrition information about carbs, protein, and fat, plus bonus information about snacks and sugar!