These Healthy Snacks For Busy Moms can be eaten at home or on the go! Packed with protein and healthy fats, these easy pairings will help keep you full until dinner.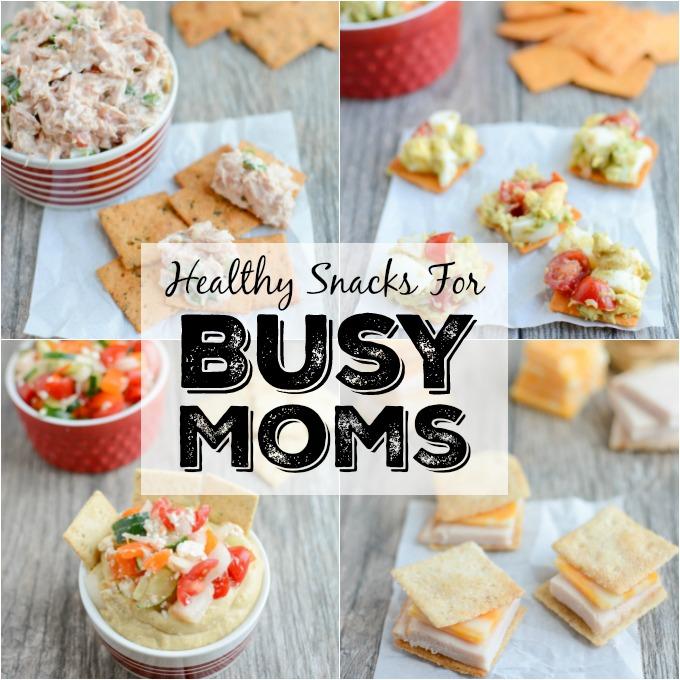 Thanks to Simple Mills for sponsoring this post.
Hi Friends!
It's been a while since I've been this excited to introduce you to a new product! A few weeks ago, my friends at Simple Mills reached out to me about trying some of their crackers. I took a look at the website and was immediately intrigued. I loved the short, SIMPLE ingredient list since that can be hard to find in packaged products.
These crackers are gluten-free and made with a blend of almond flour, sunflower seeds and flax seeds. They have 3g of protein per serving, which I love, and they're also soy & dairy-free (and several varieties are paleo-friendly). Since they're full of healthy fats and protein, they're perfect for helping you stay energized during those busy hours between lunch and dinner! No quick energy bursts and crashes like you'd get by grabbing a sugary snack. I was sent all four flavors to try and was seriously impressed! They're so flavorful and delicious! Squish and I especially enjoyed the Sea Salt and Farmhouse Cheddar varieties. (PS – If the store locator tells you they're not available in a store near you, have no fear! You can buy them on Amazon!
As you guys know, we're smack dab in the middle of back to school season. A lot of the focus right now is on tips for kids – healthy packable lunches, healthy after-school snacks, etc. Today, I wanted to do something a little bit different and focus on all the busy mamas out there! Back to school season can be especially crazy for moms. For many, it involves getting kids up, dressed and fed, packing lunches, dropping them off to school, going to work themselves, picking kids up after school, shuttling them to various extra-curricular activities and getting everyone home for dinner and homework.
The days are long and while it's important to have healthy snacks on hand for the kids, it's equally important that moms take care of themselves with nourishing snacks to tide them over during the afternoon rush.
So here are 4 delicious snack pairings that can be eaten quickly and taste great. Enjoy them at work or home, or even in the car or on the bleachers while watching a game or practice.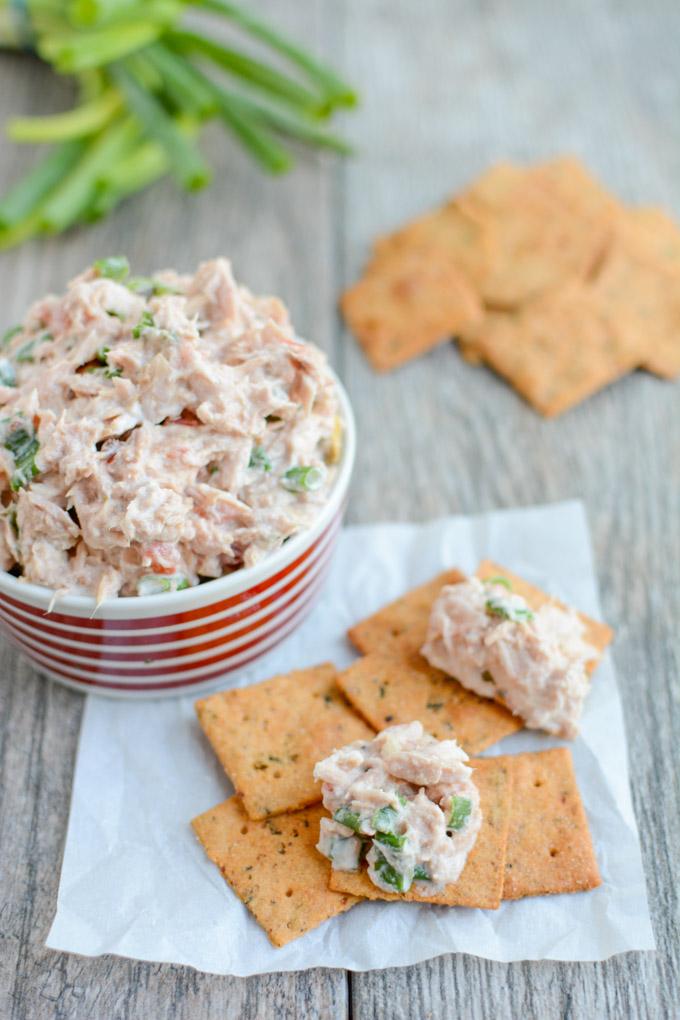 Tuna Salad with Sundried Tomato & Basil Almond Flour Crackers
Mix 1 can of tuna with 3 Tbsp plain yogurt (or hummus), 2 Tbsp salsa and some green onions.
Optional – add some paprika, cayenne pepper or curry powder.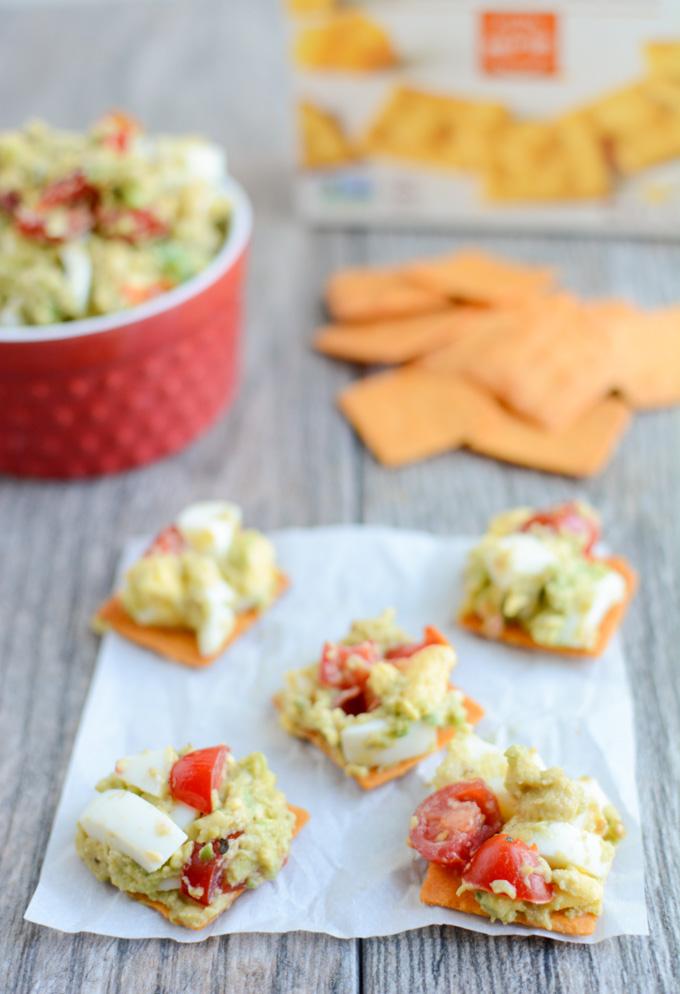 Guacamole Egg Salad with Farmhouse Cheddar Almond Flour Crackers
Combine 2 chopped hard-boiled eggs with 1/2 cup mashed avocado, diced cherry tomatoes, salt & pepper.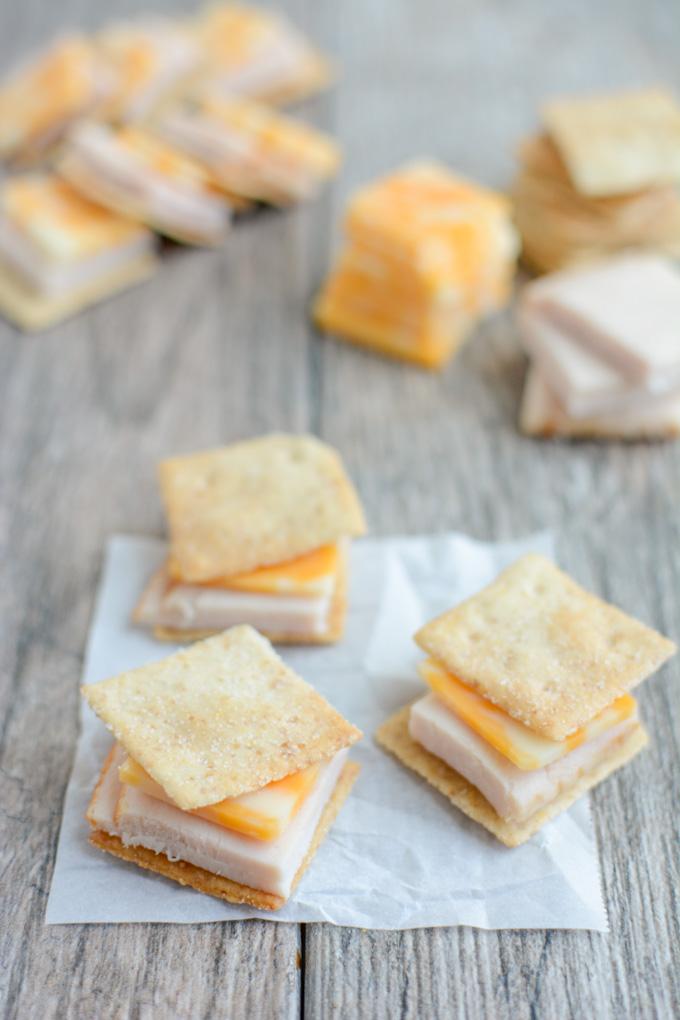 Homemade Lunchables with Sea Salt Almond Flour Crackers
Cut deli turkey and your favorite cheese into squares and stack to make mini sandwiches.
Optional- add a smear of guacamole or hummus to each one.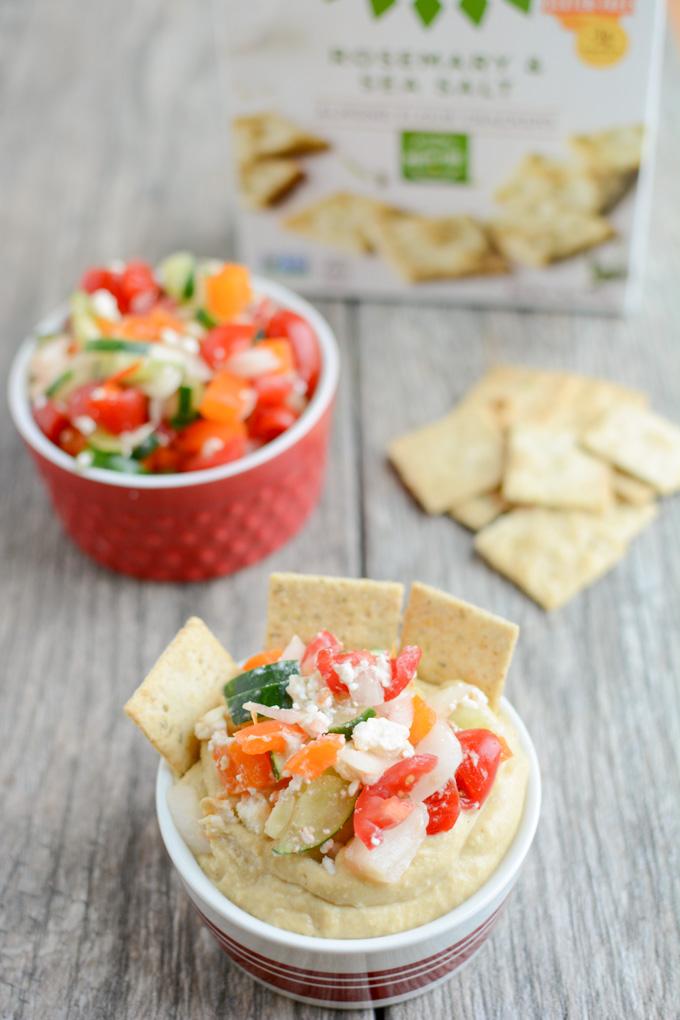 Greek Hummus with Rosemary & Sea Salt Almond Flour Crackers
Top your favorite flavor of hummus with chopped tomatoes, cucumbers, peppers, onions and feta.
---
So there you go! 4 simple snack ideas to power busy mamas through their busy days!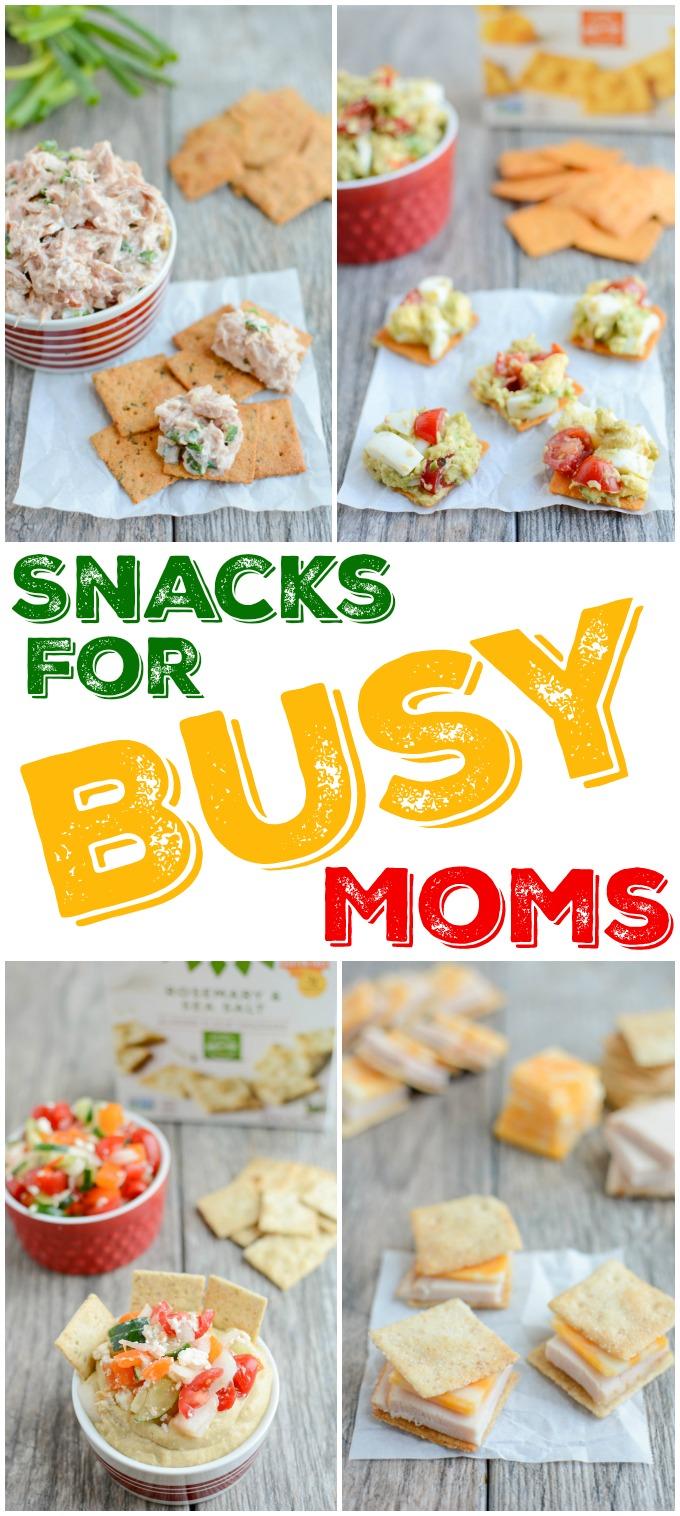 [Tweet "Busy mama? You need to try these healthy snack combos from @leangrnbeanblog!"]
If you're as excited about these crackers as I am, be sure to also check out their baking mixes. They have muffin, cookie, cake and bread mixes, along with mixes for pizza crust, pancakes and waffles. We've tried the banana muffins and the pancake mix and both are delicious!
PLUS, Simple Mills is inviting their online community to share their own healthy snacking tips and recipes on social media using the hashtags #BackToSimple and #HealthySnacking. They're hosting a big, delicious snack giveaway at the end of the month so start using those hashtags now to gain some early entries!
Enjoy!
–Lindsay–
LEARN HOW FOOD AFFECTS YOUR BODY.
Get my free Table Talk email series where I share bite-sized nutrition information about carbs, protein, and fat, plus bonus information about snacks and sugar!