Hi Friends!
Just popping in for a minute to share a recipe that's been a long time coming. I actually can't believe I haven't shared it with you yet! It's been my favorite scone recipe for about 10 years now.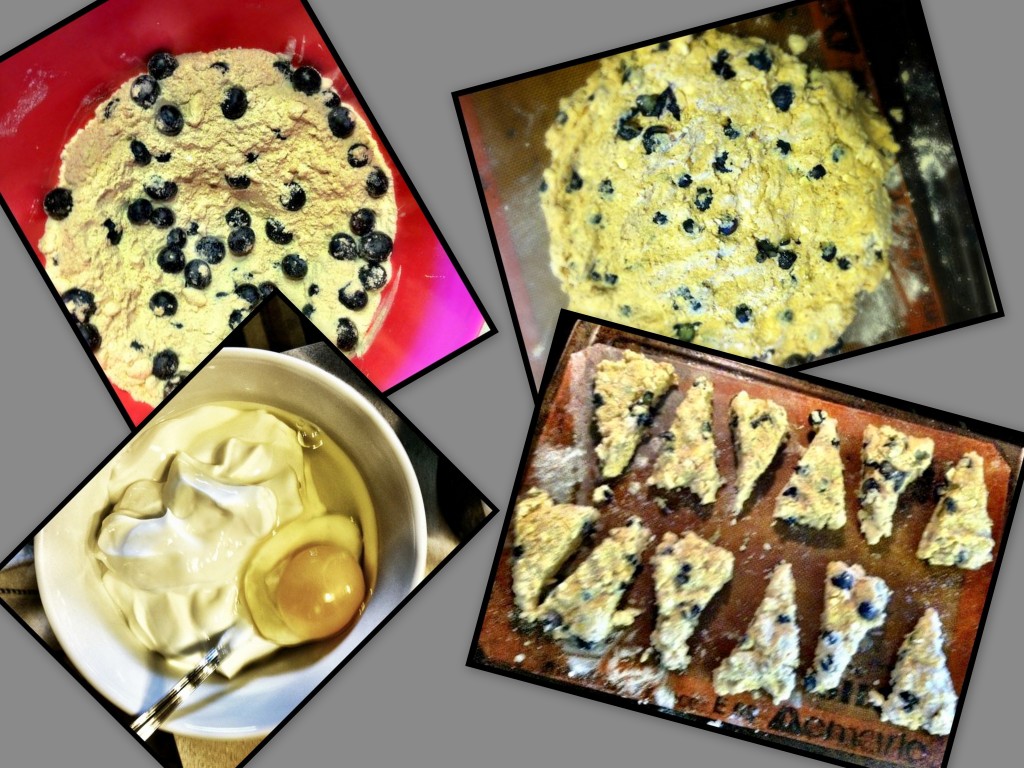 And I know I've promised to post it several times recently, so here it is! I like it because it's fairly healthy. There isn't a ton of butter or sugar, and greek yogurt adds some protein.
Healthy Blueberry Scones
Prep Time: 10 min
Cook Time: 14 min
Ingredients (12 scones)
2 c white whole wheat flour (or AP, or 1/2 white-1/2 wheat)
2 tsp baking powder
1/2 tsp baking soda
1/4 c sugar
6 Tbsp chilled butter, cut into pieces
1 c bluberries
1 c vanilla Greek yogurt
1 egg
Instructions
Preheat the oven to 400 degrees F.
In a bowl, combine the flour, sugar, baking powder and baking soda.
Add the butter and use a pastry blender, or two knives, to cut in until it resembles small peas.
Stir in the berries.
In a small bowl, mix together the egg and yogurt.
Stir the yogurt mixture into the dry ingredients and stir until just combined.
Dump the dough onto a work surface and "knead" 3-4 times.
Pat into a circle about 1/2 an inch thick.
Cut into 12 wedges and transfer to a baking sheet.
Sprinkle the tops with a pinch of sugar and bake 12-14 minutes.
Notes:
-If you use all white whole wheat flour, you might need to add an extra dollop of yogurt or a splash of milk because it absorbs more liquid than AP flour. I've found 1/2 and 1/2 works best.
-These are very moist. Eat them within a few days or they may get moldy. This is never a problem in my house 🙂
Annnnnd voila!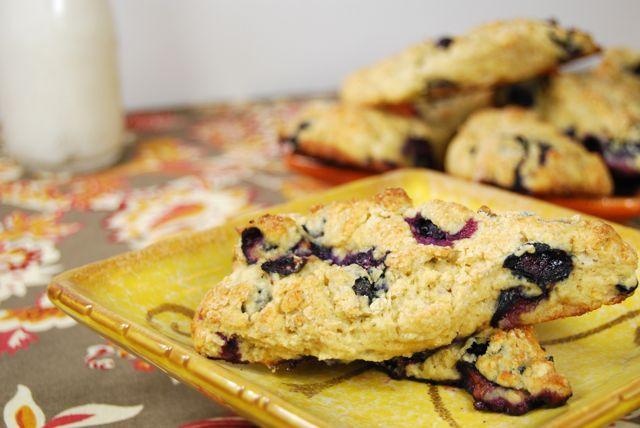 One thing to note about these scones is the dough. It will be SUPER crumbly when you dump it out on to the workspace. And it will be sticky! That's ok. Just do your best to "knead" it a few times and then after you press it into a circle and cut it, use your fingers to kind of smoosh the crumbly edges together on each wedge. And don't worry if there's a little extra flour in your bowl that doesn't get used!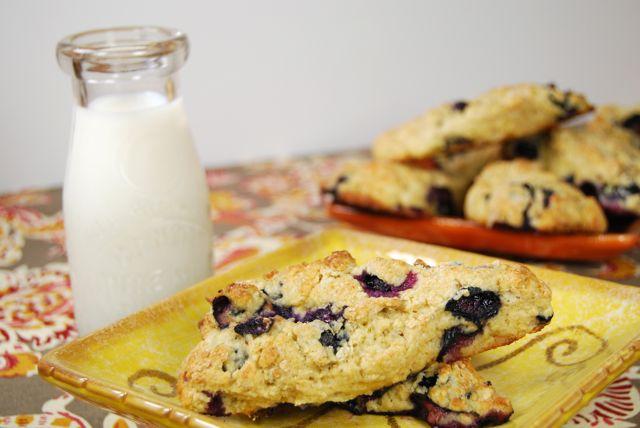 PS…after having my Nikon for 4 years, I finally learned how to change the settings in manual mode! SO, bear with me while I practice and learn 🙂 PPS. Don't forget to check out this week's Tuesday Trainer. This week's theme is Animal-Inspired moves and I did the crocodile walk!
Enjoy! –Lindsay– PS. Here's the ab workout I did today: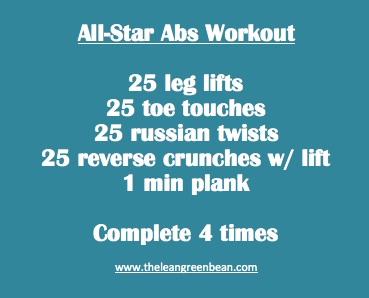 Pin It
LEARN HOW FOOD AFFECTS YOUR BODY.
Get my free Table Talk email series where I share bite-sized nutrition information about carbs, protein, and fat, plus bonus information about snacks and sugar!