Hi Friends-
I hope you're all safe and warm and enjoying this day surrounded by your family, friends and loved ones. Just popping in with a quick reminder: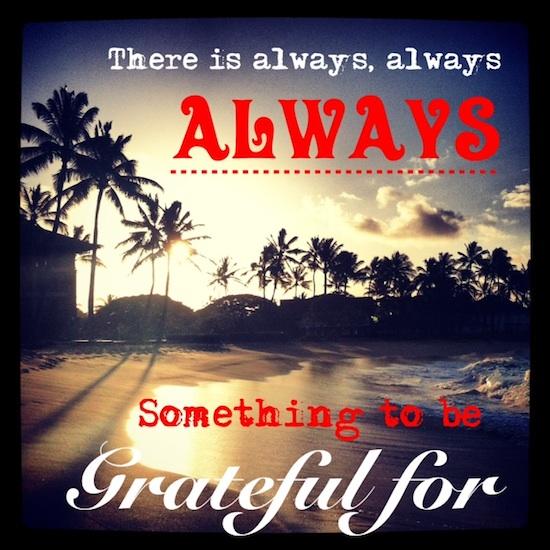 No matter what your situation, there is ALWAYS something to be grateful for. Take a second today (and every day) to think about how lucky you are.
Here's a few things I'm grateful for:
My husband, who loves me unconditionally & supports me endlessly in all aspects of life.
My family, who loves and supports me even though we may not see each other as often as we'd like.
My friends, who make me laugh on a daily basis and light up my life.
My pets, who make me crazy yet still manage to somehow make me love them a little more each day
My body, for being strong and healthy.
My blogging community, who form the best online support network a girl could ask for.
My life – because it's pretty darn awesome!
Happy Thanksgiving!
–Lindsay–