Hi Friends!
As a new mom, it's easy to compare yourself to all the other moms out there…especially today when Pinterest is all the rage and social media makes it easy to see what other moms are doing all the time.
Over the past five months I've learned that there are a million ways to be a mom…and even though it may not always feel like it, you're still a great mom even if you do things a little differently than others.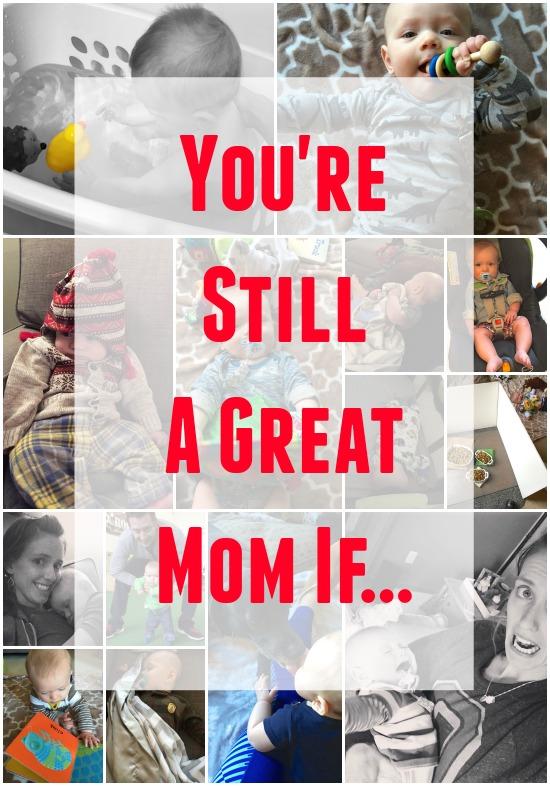 I thought I'd share a few examples today.
You're still a great mom if: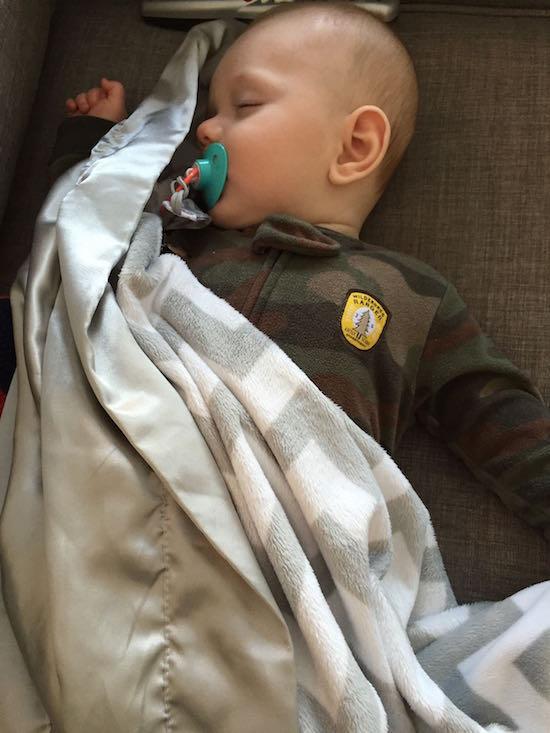 1) Your baby doesn't have a set nap or sleep schedule.
Squish sleeps when he's tired and is awake when he's not. Some days that means getting up at 8am and napping at 9. Some days that means he's awake from 9am to 2pm without a nap. It's ok.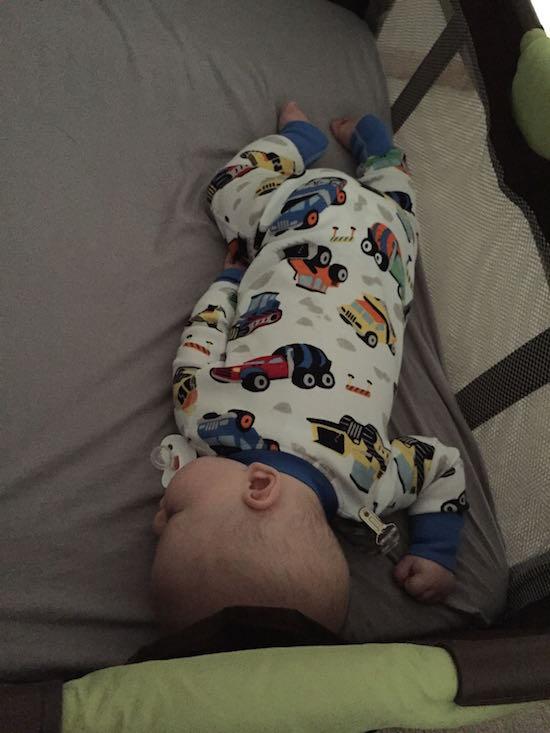 2) Your baby still sleeps in the pack and play.
I had every intention of having him in his crib when he hit 3 months. He's 5 months and still sleeps within arms reach. Why? Because it's easier for me to just reach out and flip him over or give him his binkie at 3am instead of getting up and going to the next room to do it.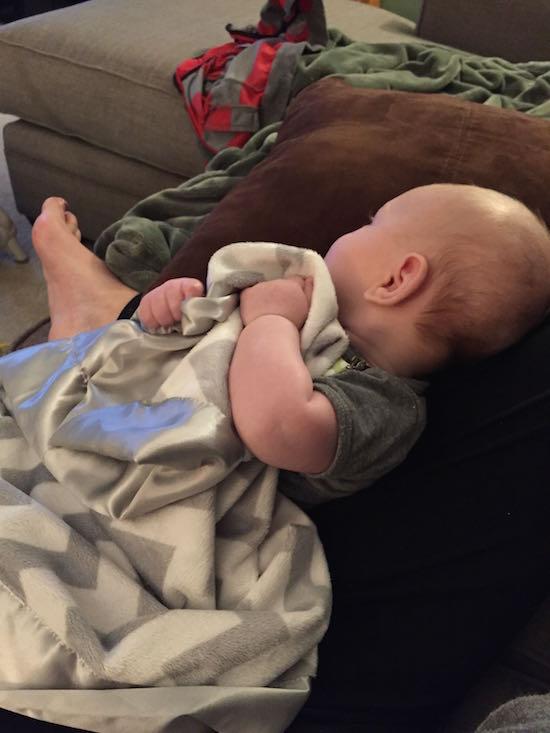 3) You let your baby watch tv.
Everything you read says no screen time before age 2. Squish watches a little TV every day and I don't feel bad about it.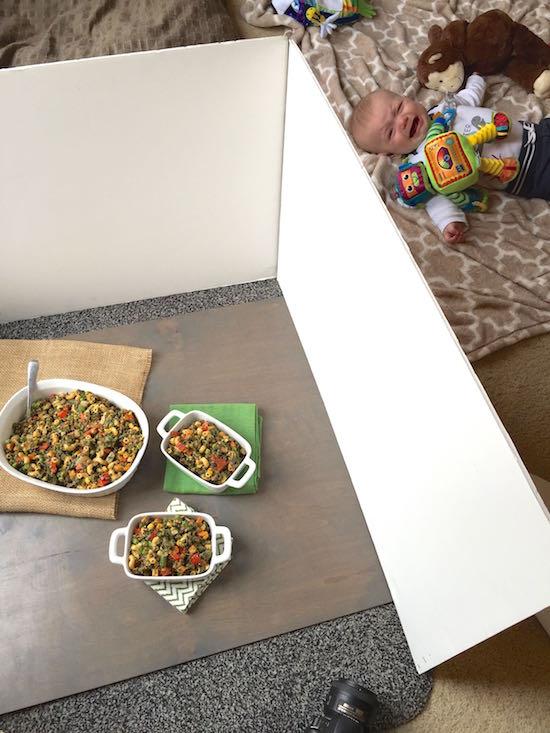 4) You let your child cry when you're busy.
Sometimes, I let my kid cry. If he's safe, fed and has a clean diaper and he's still crying when I need to finish up something for work, take a few pictures for the blog or finish cooking dinner, I let him cry. And it's ok.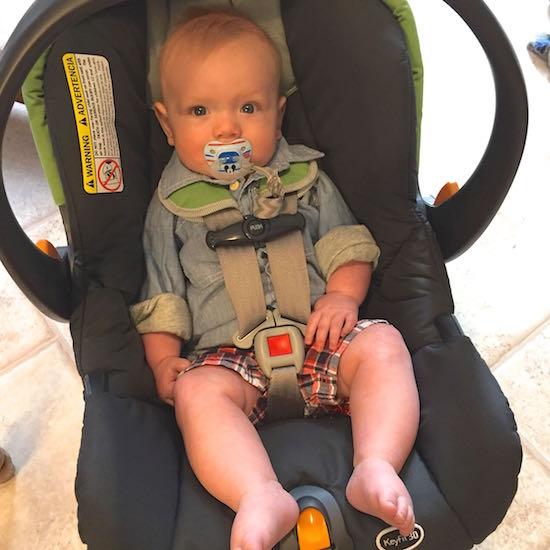 5) You take your child out of the house occasionally without checking the weather.
Sometimes I take Squish with me to run a quick errand and it turns out it's 40 degrees instead of 60 degrees like I thought it was. Should he have on pants and socks instead of shorts and bare feet? Probably. But is it the end of the world? No, he'll be fine.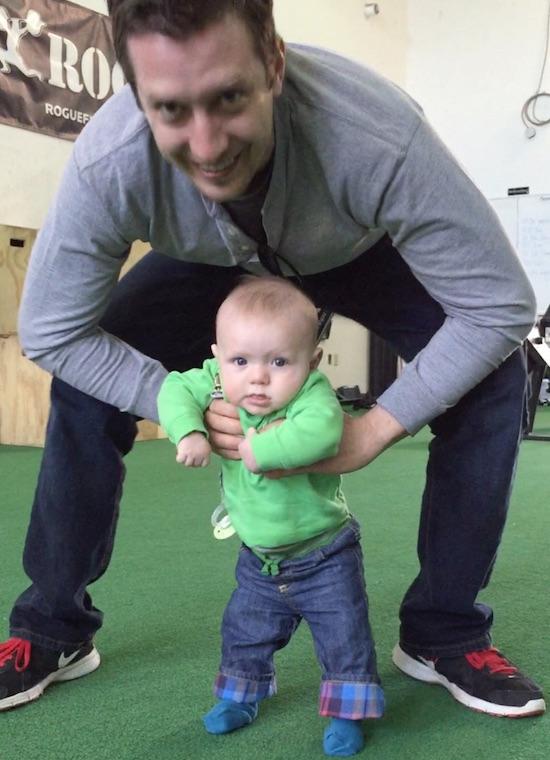 6) You play rap songs for your baby because they like the beat.
Sometimes we turn up the rap music and dance with Squish. Are the lyrics completely inappropriate for kids? Yes. Does he love it? Yes. Do I think it's ok right now because he's only 5 months old? Yes.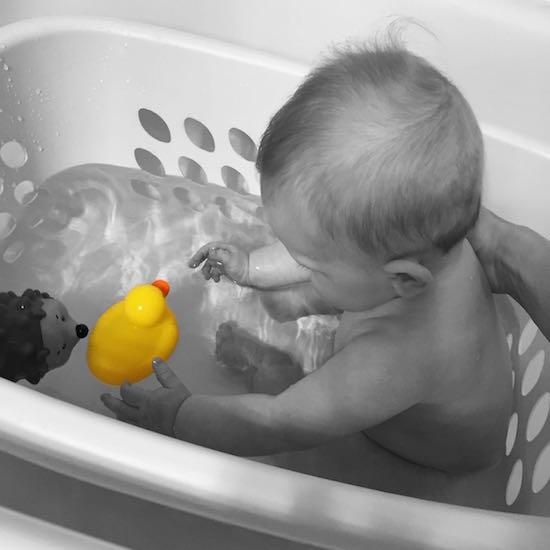 7) You sometimes let baby go 5 days without a bath.
I'm definitely not in the bathe your kid every day camp, but my goal is to get him in the tub every 2-3 days. However, sometimes the week flies by and I realize it's been 5 days since he had a bath. Whoops. Gross? Kind of. End of the world? Nope. He'll be fine.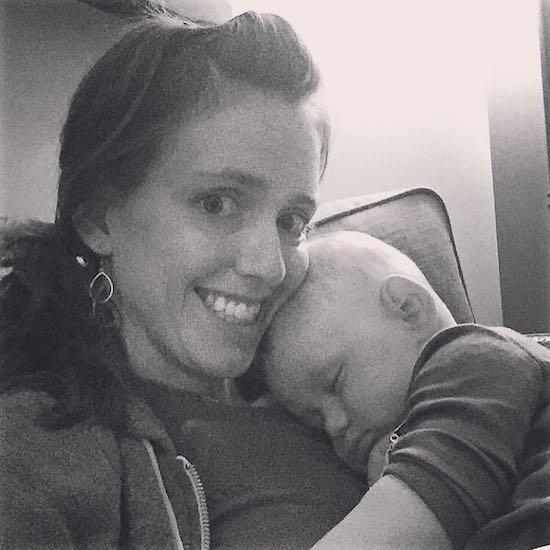 8) You rock your child to sleep instead of putting them to bed awake.
Yes, I know it's supposed to be better if he puts himself to sleep. Can he do that? Some nights. Other nights I rock him to sleep because I'm tired/It's easier/I like doing it…and you know what? It's ok.
9) You rarely sanitize stuff.
Baby put everything in his mouth….and I mean EVERYTHING. Is some of it dirty? Yes. Should I be cleaning his toys/binkie/etc more often? Probably…but it just doesn't always happen…and that's ok!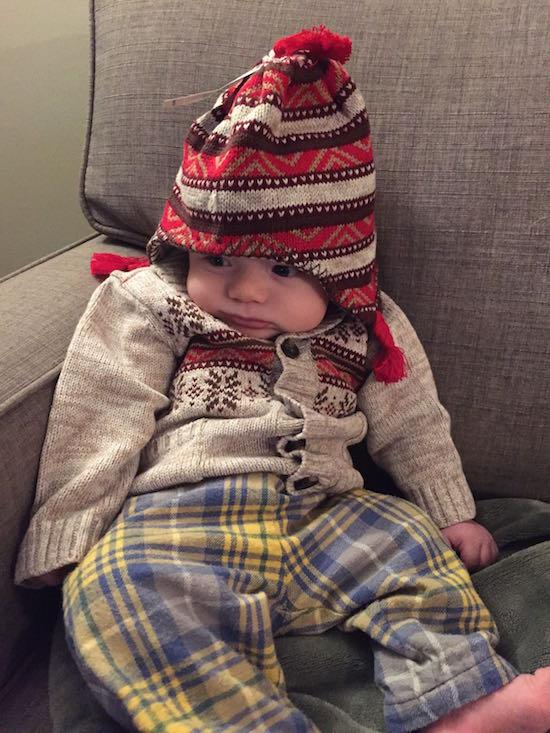 10) Your kid is not always dressed and/or matching.
Squish has a lot of cute outfits…but there have been many a day where he stays in his pjs all day long. Some days it's just easier that way. And some days he looks ridiculous because no part of his outfit matches…And that's ok too.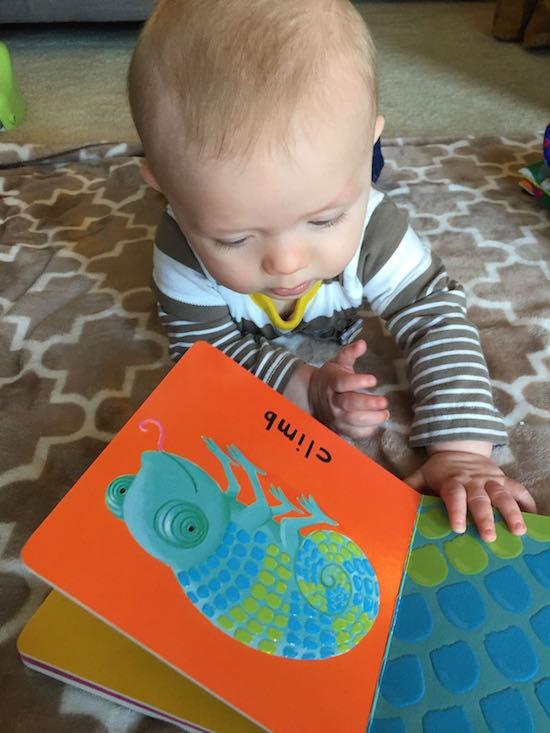 11) Sometimes you forget to read to your baby.
I love reading…Squish loves books. I love when we read together, but some days I just forget to get the books out. And that's ok. There's always time for extra reading tomorrow.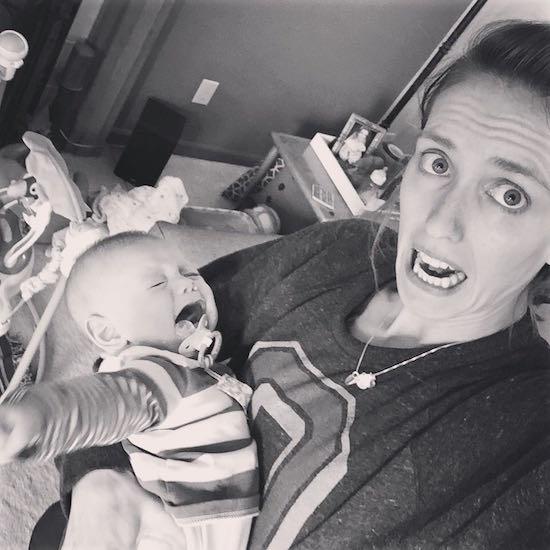 12) Sometimes you count down the minutes until help arrives.
I love being home with baby all day. Most days we survive without a major incident. But some days, ohhhhh some days, you better believe I'm counting the minutes until hubby gets home from work. And that doesn't make me a bad mom.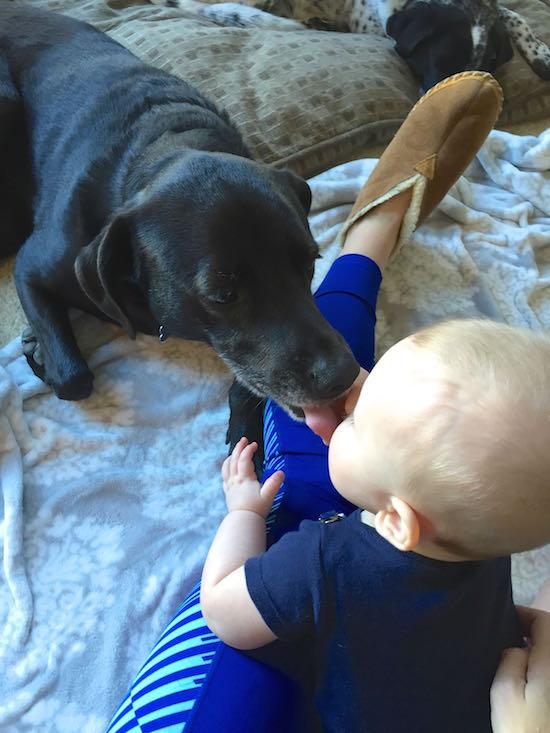 13) You let the dogs lick your kid's face.
Sweet? Yes. Unsanitary? Yes. Does it happen? You betcha.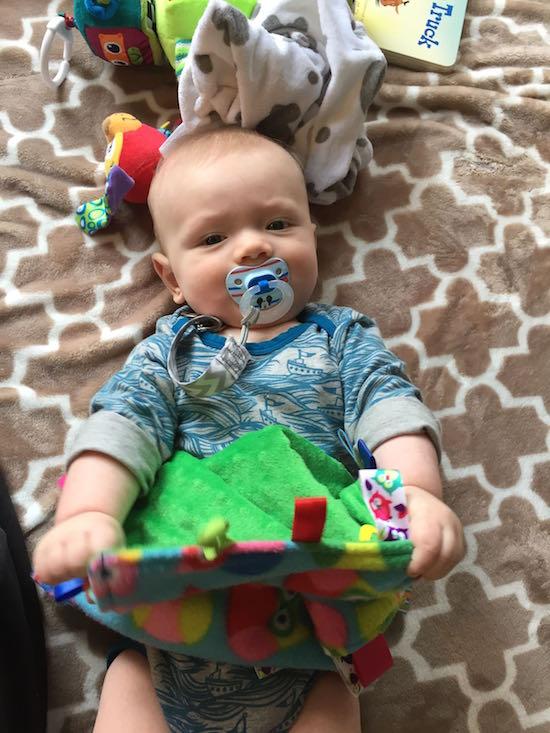 14) All the baby toys have dog hair on them.
With two dogs and two cats, that struggle is real. I'm not proud of it but my kid probably ingests enough pet hair to form his own hairball. But that's ok.
---
So there you go. In case you didn't pick up on it, I do every single one of the things on this list…and I don't think that makes me a bad mom! I'm certain there are people out there judging me for it, but the most important thing I've learned about parenting so far is that the best things you can do are the things that work best for you and your family. Don't worry about what everyone else is doing. It's not worth your time!
[Tweet "You're still a great mom if you do things a little differently via @leangrnbeanblog!"]
Let's chat:
What's one thing you do as a mom that might be "frowned upon" by others?
Enjoy!
–Lindsay–
I was inspired to write this post after I read You're Still A Great Mom Even If… on Scary Mommy.
LEARN HOW FOOD AFFECTS YOUR BODY.
Get my free Table Talk email series where I share bite-sized nutrition information about carbs, protein, and fat, plus bonus information about snacks and sugar!