Hi Friends!
After an amazing few days in Cali and a long day of travel yesterday, I'm home! I had grand intentions of having an awesome recap post ready to go for you today…but I was too ADD to write it on the plane and our Internet wasn't working when I got home. So instead, here are five random tidbits to brighten your Friday:
1) I entered my peanut butter avocado cookies in a Hass Avocado recipe contest. Winner gets a free trip to the Food & Nutrition Conference & Expo (the annual conference for Registered Dietitians) and I've made it into the top 10! If you have a second to vote for me I would really appreciate it! Just CLICK HERE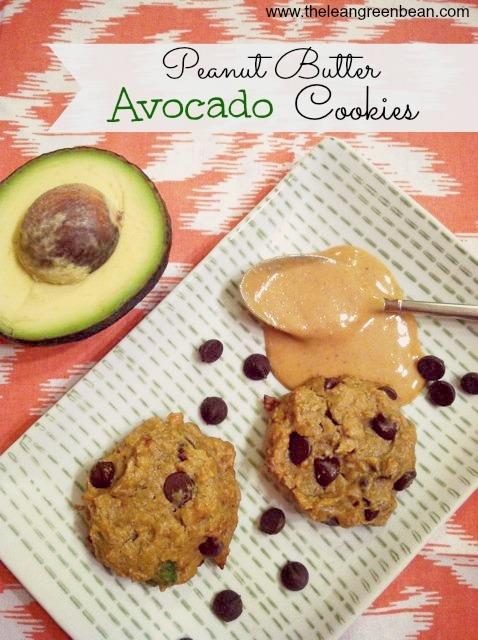 2) I don't even have these Fridge Coasters and I'm already obsessed with them! Love. Want. Need! How fun are they?!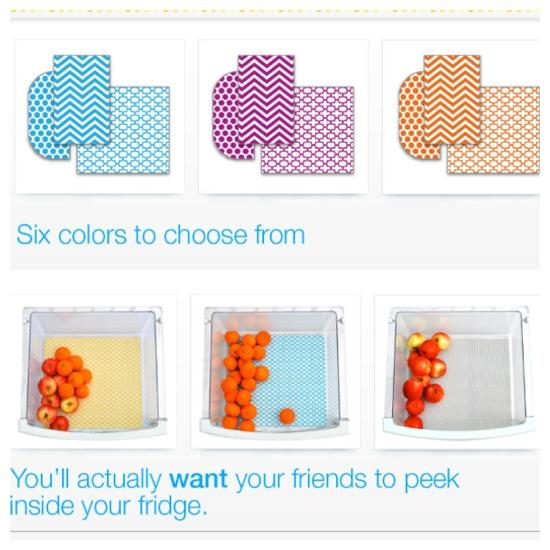 3) This is Max. He weighs 80 pounds and is terrified of storms. My MIL found him IN the dryer the other day during a storm! Silly boy.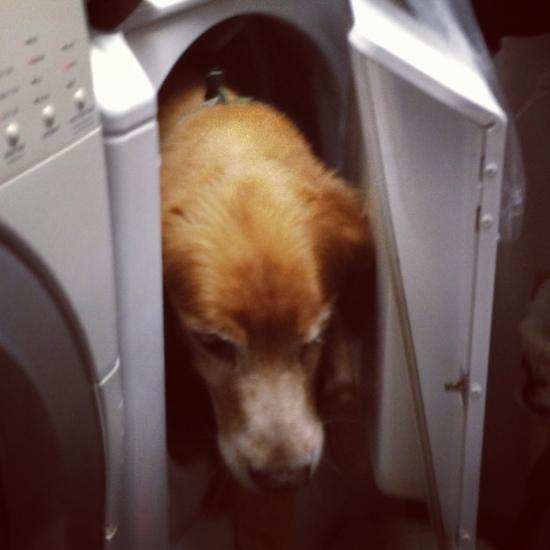 4) We have a summer 2013 playlist. That's code for, we've pretty much been listening to the same 10 songs on repeat all summer long.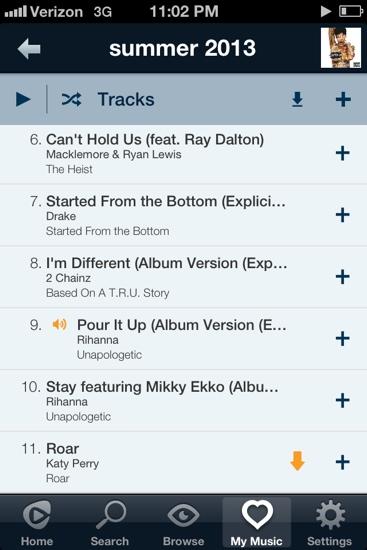 It also includes Blurred Lines, Same Love and Molly. Don't judge 😉
5) Last night I took my most liked IG photo EVER. This is what we call stocking up on avocados. I mean, they were on sale…but still! Also, squirrel shirt for the win!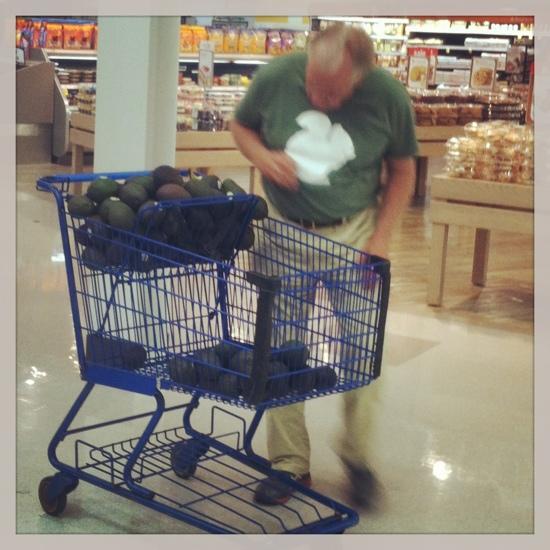 Tell me something you're loving lately! A song, a food, a workout…let's hear it!
Enjoy!
–Lindsay–