Hi Friends!
Time for another Fitness Friday. This week is vacation edition!
I'm so proud that I managed to get my 10,000 steps in every day while we were on vacation, including our two traveling days! Plus, we were up by 6am every day except for one, when we slept in until 7 🙂 I had wasting time sleeping in while on vacation…it's better to nap later by the pool, right?!
Anyways, let's recap some of my workouts!
We had a 7:30 AM flight on Wednesday but that didn't stop me from getting up at 4:30am and walking two miles before we headed to the airport. I knew we had a couple of long flights so I wanted to get a head start on my steps for the day. Hubby and I also took advantage of our layover in Phoenix and spent the time walking around the terminals instead of just sitting at our gate.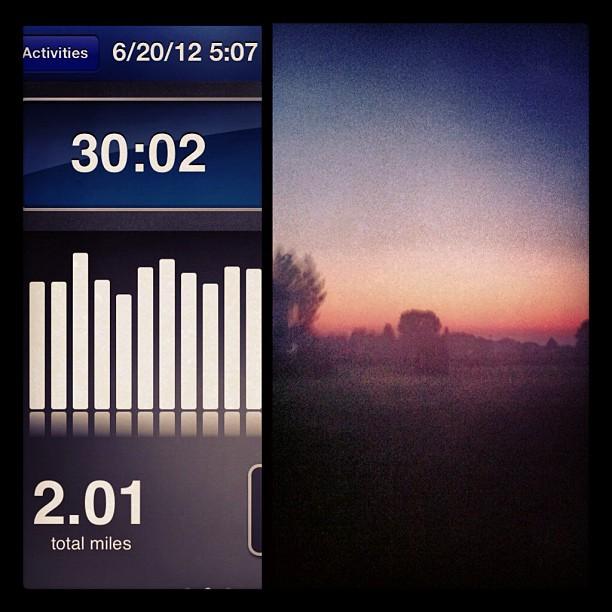 After falling into bed at 9pm the night we got there, I popped out of bed on Thursday at 6am and headed to the workout room for a 3 mile run before breakfast!
Friday morning, I got up and covered 2 miles on the treadmill and then hubby and I took a walk on the beach. We found out when we woke up that Abner had pulled his staples out and that Tucker was having a miserable time at the boarding place since Abner couldn't be out in the play area with him…so my father-in-law had to go pick them up and take them to the vet so Abner could get stitches and they could be boarded at the vet for the rest of the time. I was super stressed and it felt good to run for a while before we relaxed at the pool and then headed to Maui!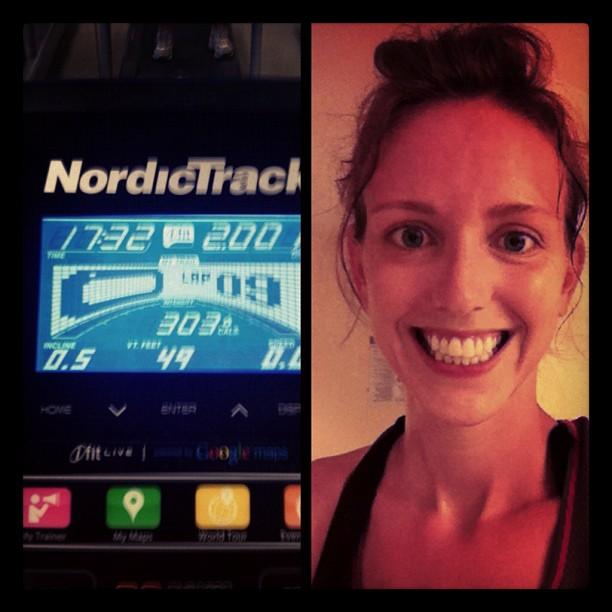 Our first morning in Maui (Saturday), hubby and I got up with plans to check out the oceanfront path we had discovered the night before. We ran two miles and walked another mile or so to cool down while enjoying all the scenery.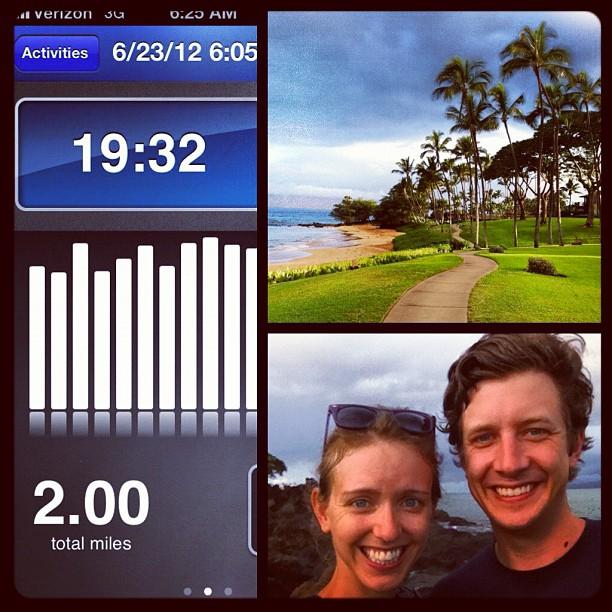 On Sunday morning, we went on a quick one mile run and then headed to the weight room for a little bit where I did some ab work. We were going on a hike that morning so we didn't want to do anything too crazy beforehand!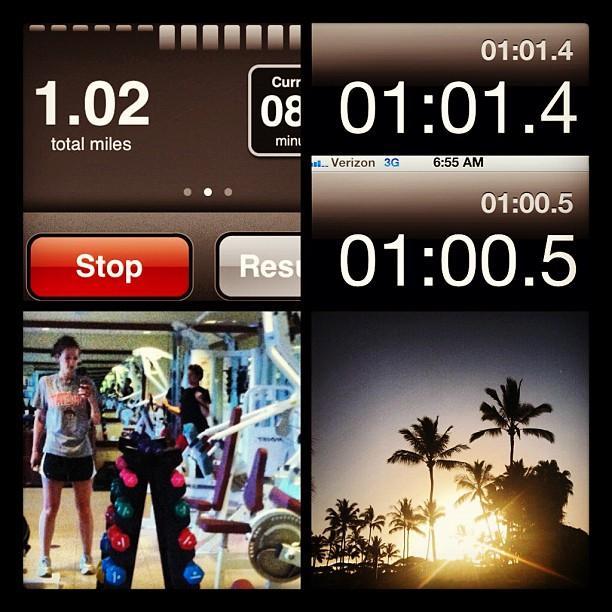 For the second week of vacation I gave myself a little bit of a break. Going into our trip, my goal simply to stay active and not totally slack off for the whole 10 days we were gone. However, I did recognize that I was vacation so I gave myself 3-4 days to just rest, soak in Hawaii and get my steps in by walking on the beach and around town. It ended up being the perfect balance of rest and workouts!
We got home Friday night and Saturday I was right back at it with a run. And let me tell you…it was ROUGH. I could definitely tell I'd taken a few days off. Not to mention I was no longer running with pretty beach scenery to distract me and it was almost 100 degrees. But I did it! A couple 9 minute miles later, I was hot, sweaty and chugging lots of water!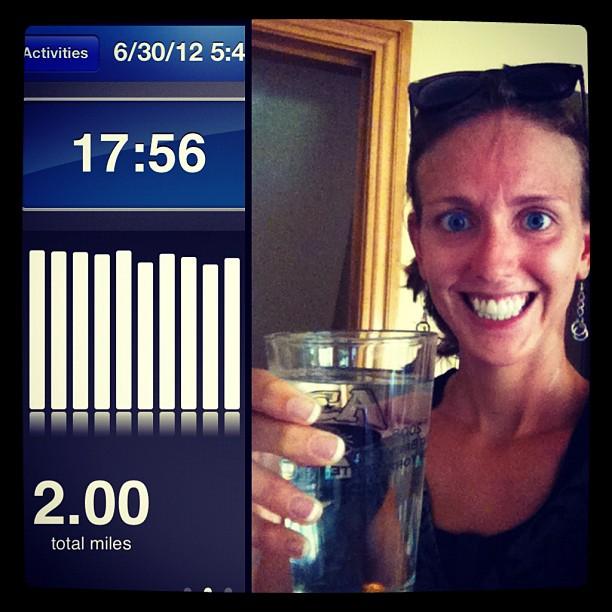 Sunday we had our sand volleyball games and Monday I did this workout twice: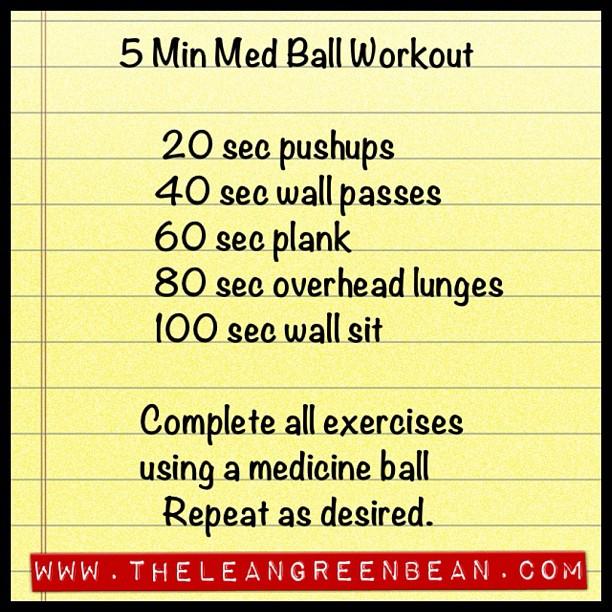 Alternate which hand is on the medicine ball each time through for staggered pushups, and you can choose whether you want to do forward or reverse lunges. This workout can be done a couple times for a warmup, like I did- afterwards I headed out for 20 minute of intervals- or you could do it 4-5 times through for complete workout!
Wednesday I took a nice long evening walk around the neighborhood without any technology. I needed some time to just "be".
Thursday I did the following- ran 1.1 miles in 10 minutes, did 3 one minute planks, went on a 7 mile bike ride with hubby, ran to the store and then came home and ran 2 miles of intervals- 2 minutes running/1 min walking. I covered 2 miles in 19:30.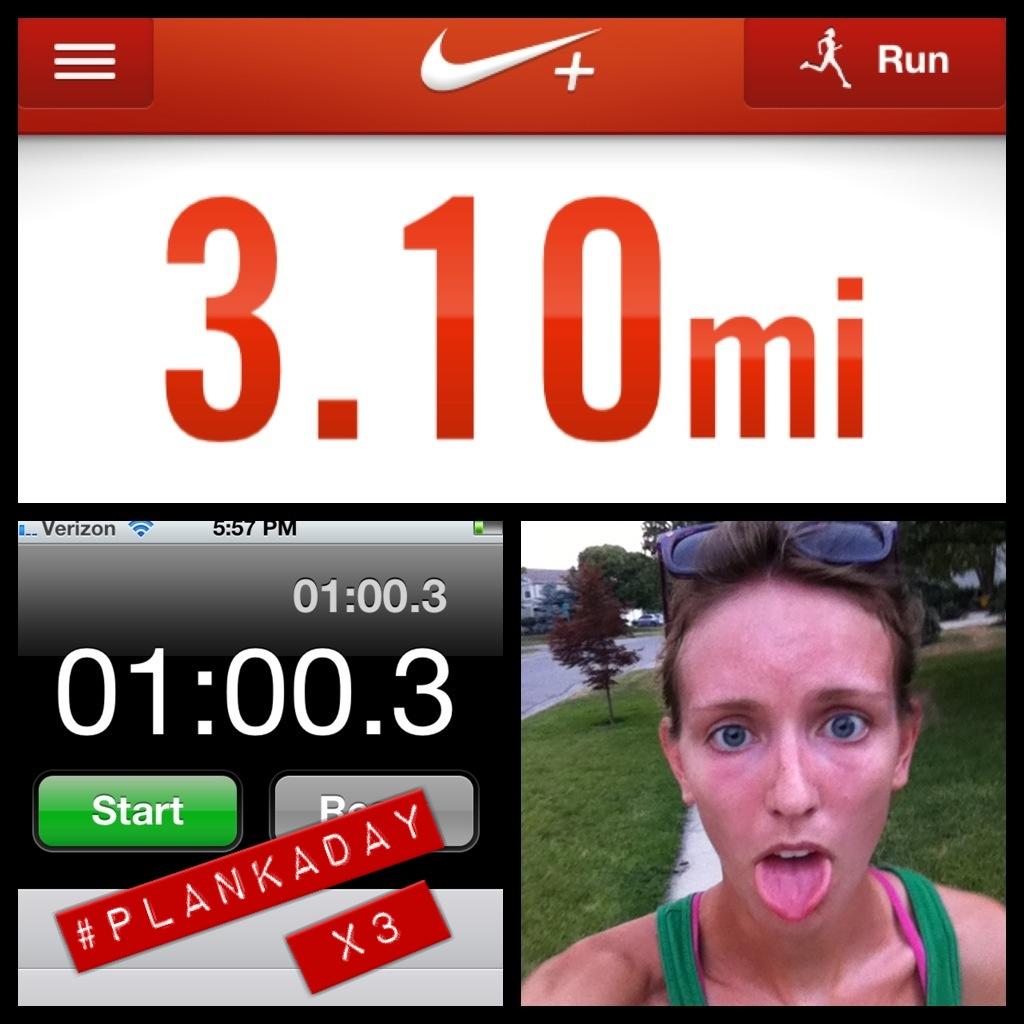 I think I might be getting a little tired of running…plus it's freakin' hot out…so next week I might dream up some tabata workouts. It's been a while!
So tell me, do you workout while you're on vacation?!
Enjoy!
–Lindsay–