Hi Friends!
Let's catchup on my workouts lately shall we? We have to back up all the way to the night before Thanksgiving!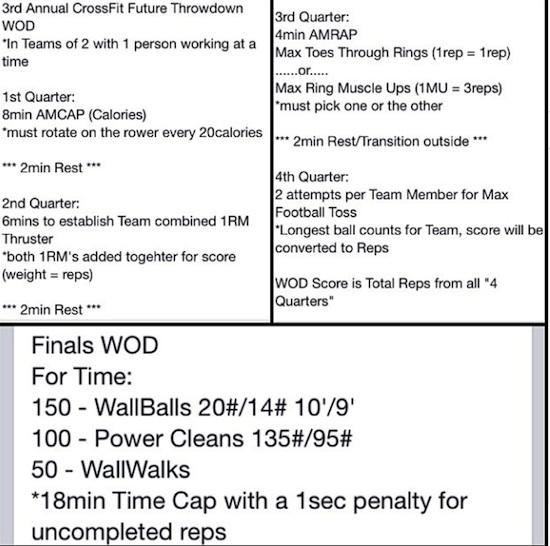 I partnered with my friend Jackie for a little mini competition. It moved quickly and only took about half an hour but it was fun!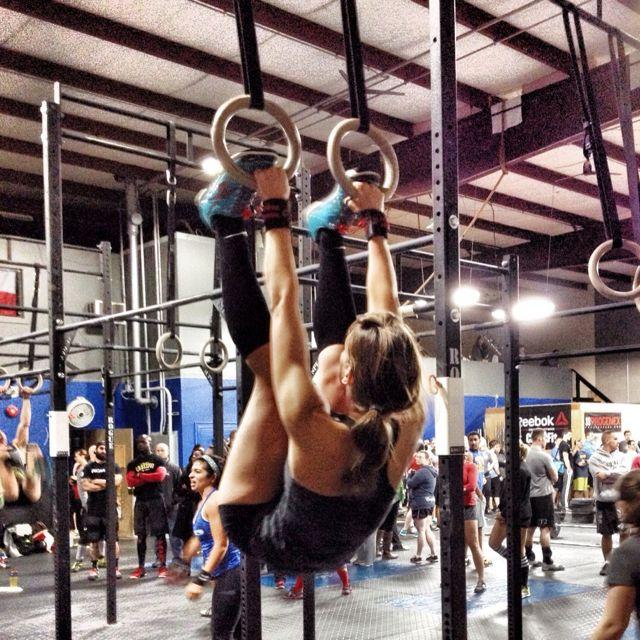 Toes thru rings like a boss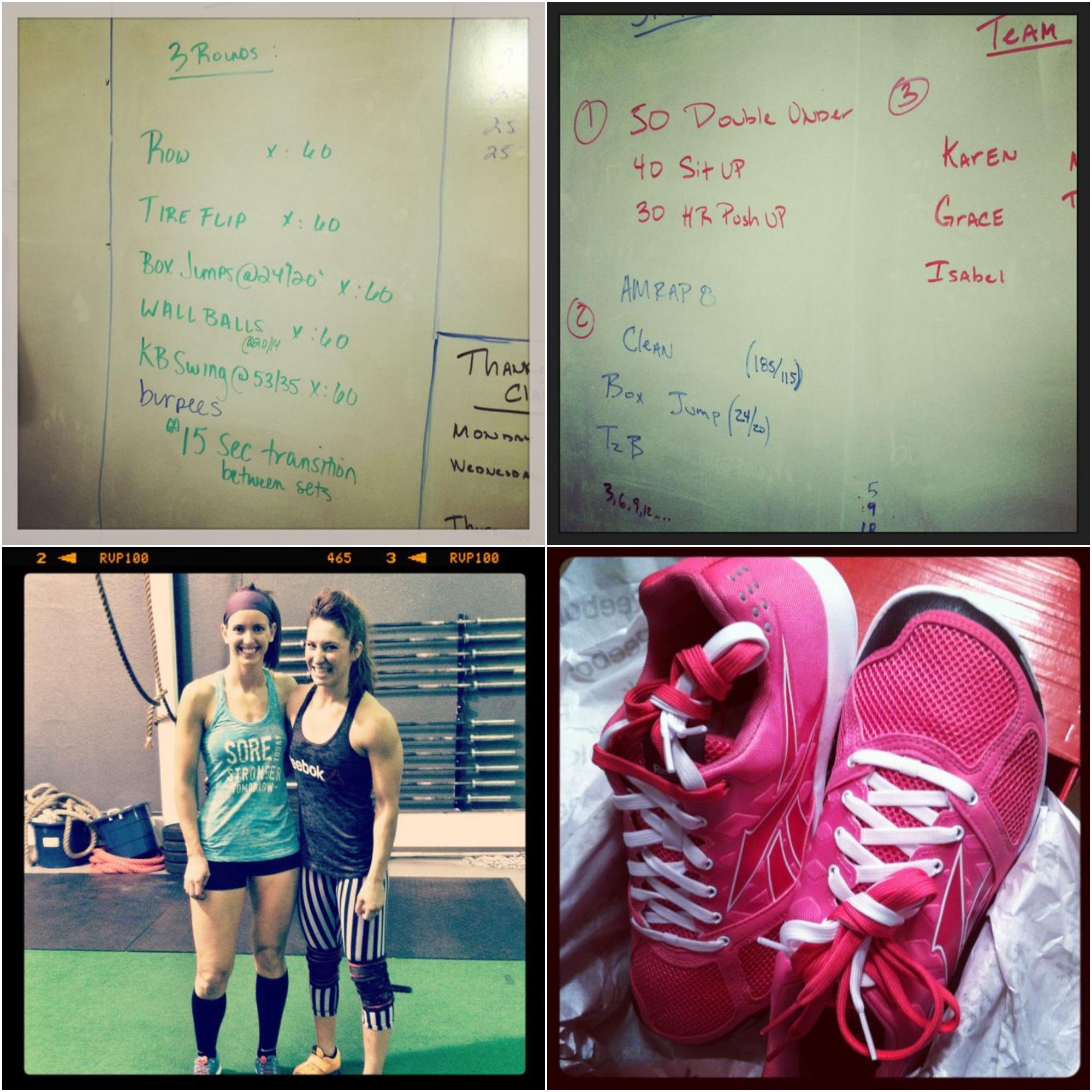 1. Saturday morning tabata
2. 2:45 for the first wod, finished the round of 12 + 1 clean for wod 2, for wod 3 we had teams of 3 and each person had to do one of the benchmarks. I did my Karen and pr'd my time – 7:25!
3. Andrea Agar came to our gym to wod with us!
4. New nanos 🙂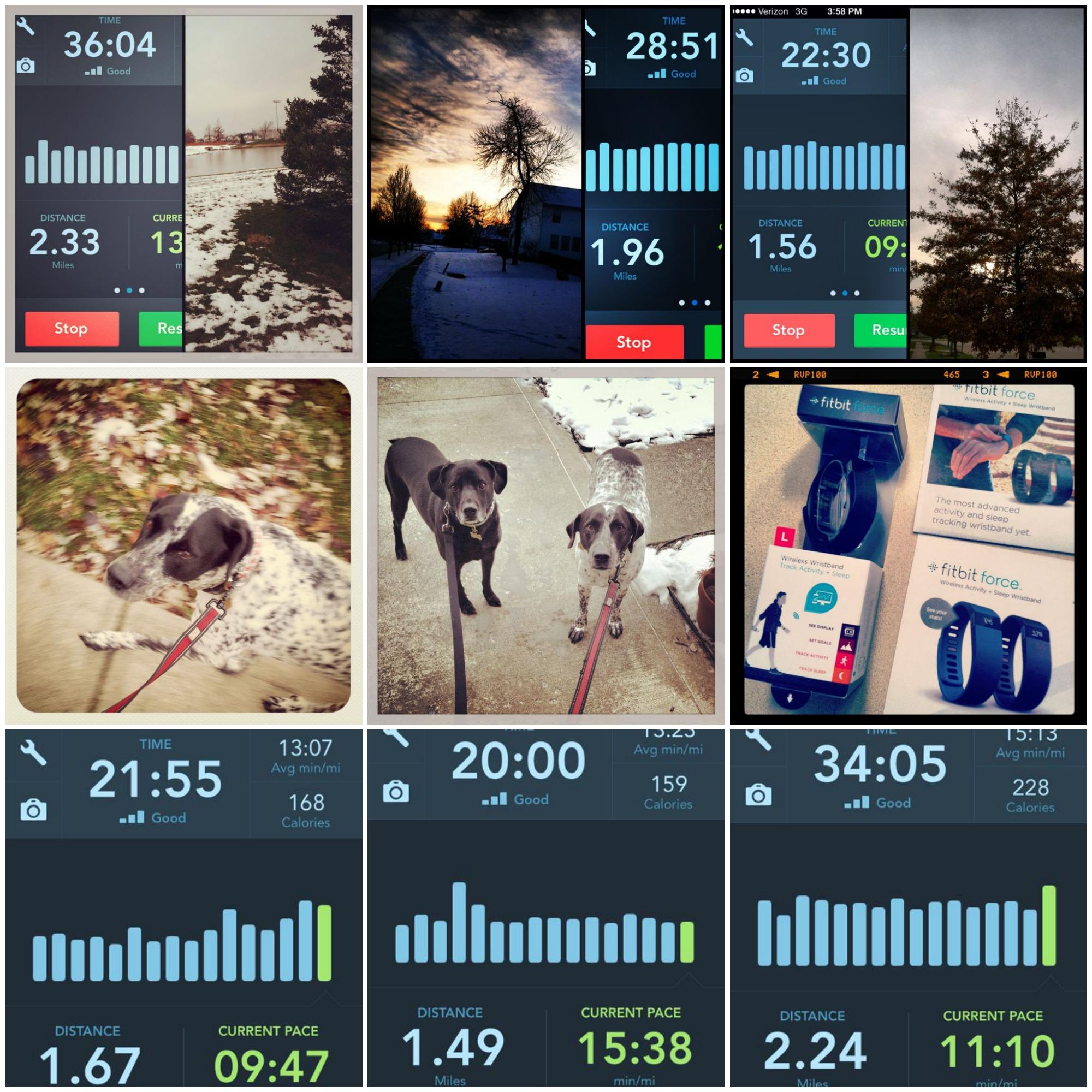 I've finally gotten back into the habit of walking the dogs almost every day. They're loving it!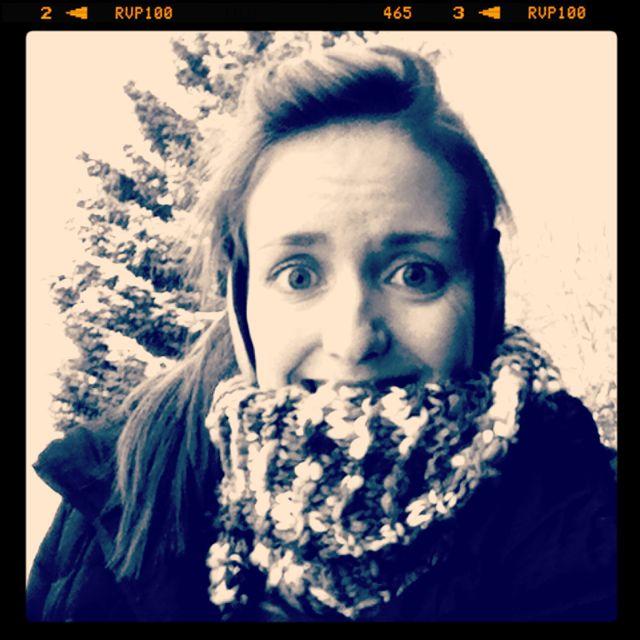 Even when it's cold out!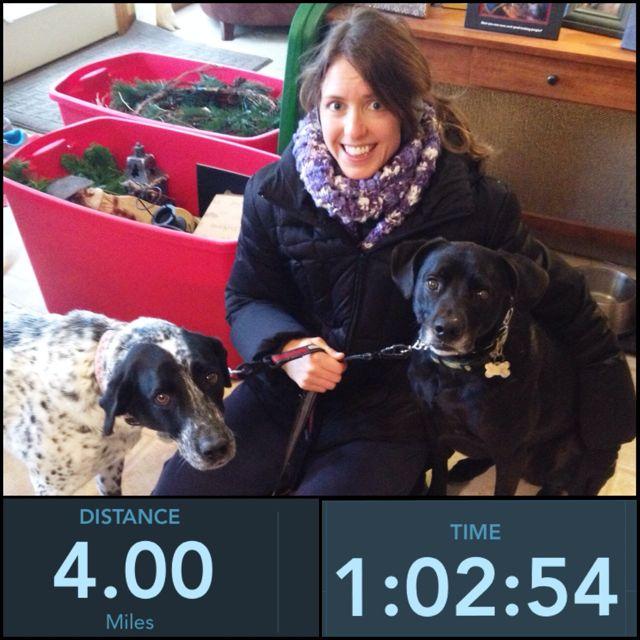 I even did my own little turkey trot (walk) with them on Thanksgiving.
Ok, back to WODS.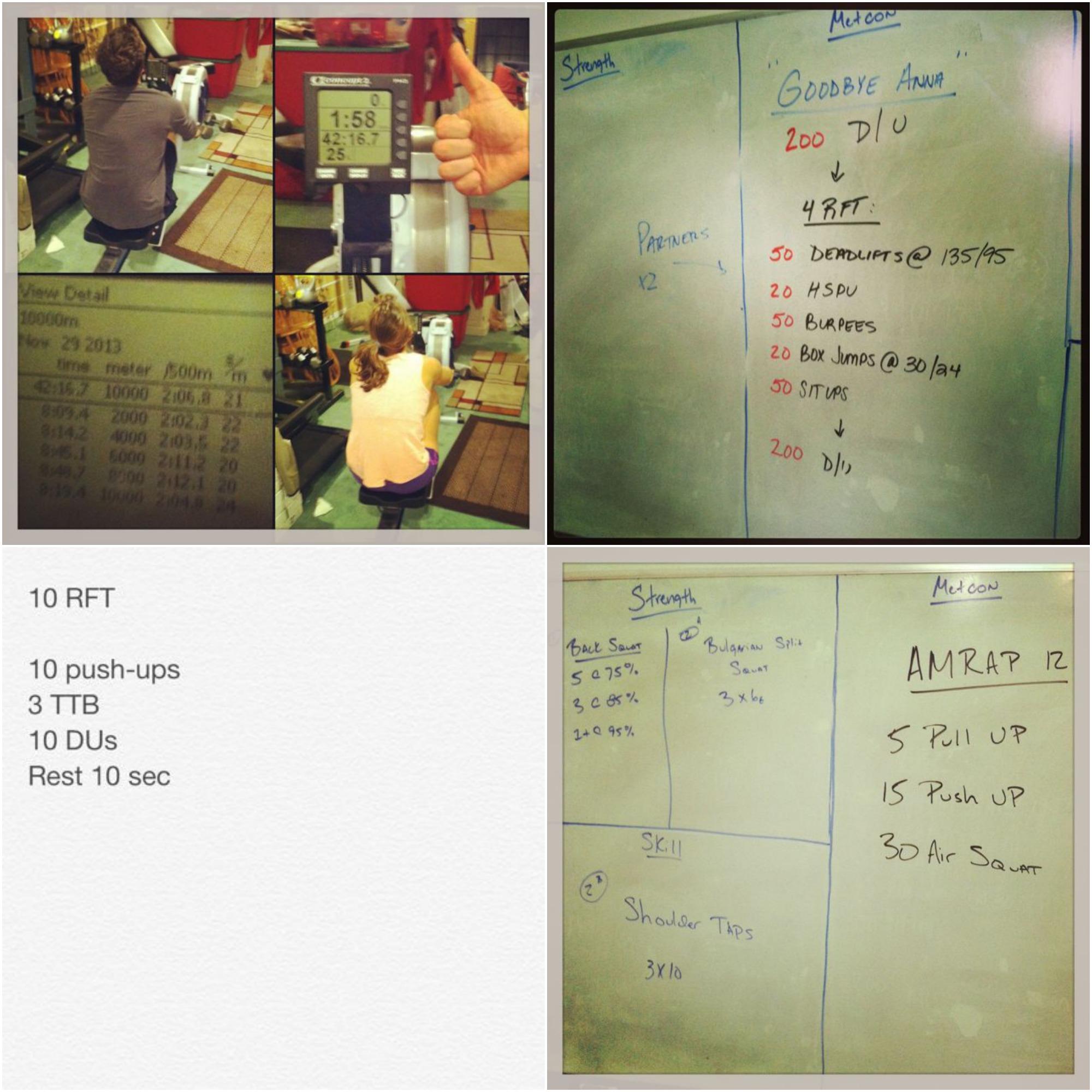 1. Hubby & I rowed a partner 10K, switching every 500m! Our splits were actually better than shown but our transitions were super slow!
2. 400 doubles and a partner wod to start the day! This was harder than it looked.
3. Getting the blood flowing!
4. Rough on the legs. Back squats 5@140, 3@155 & 3@175#, 3 sets of 6 Bulgarian split squats each leg at 95#, then 6+25 for the wod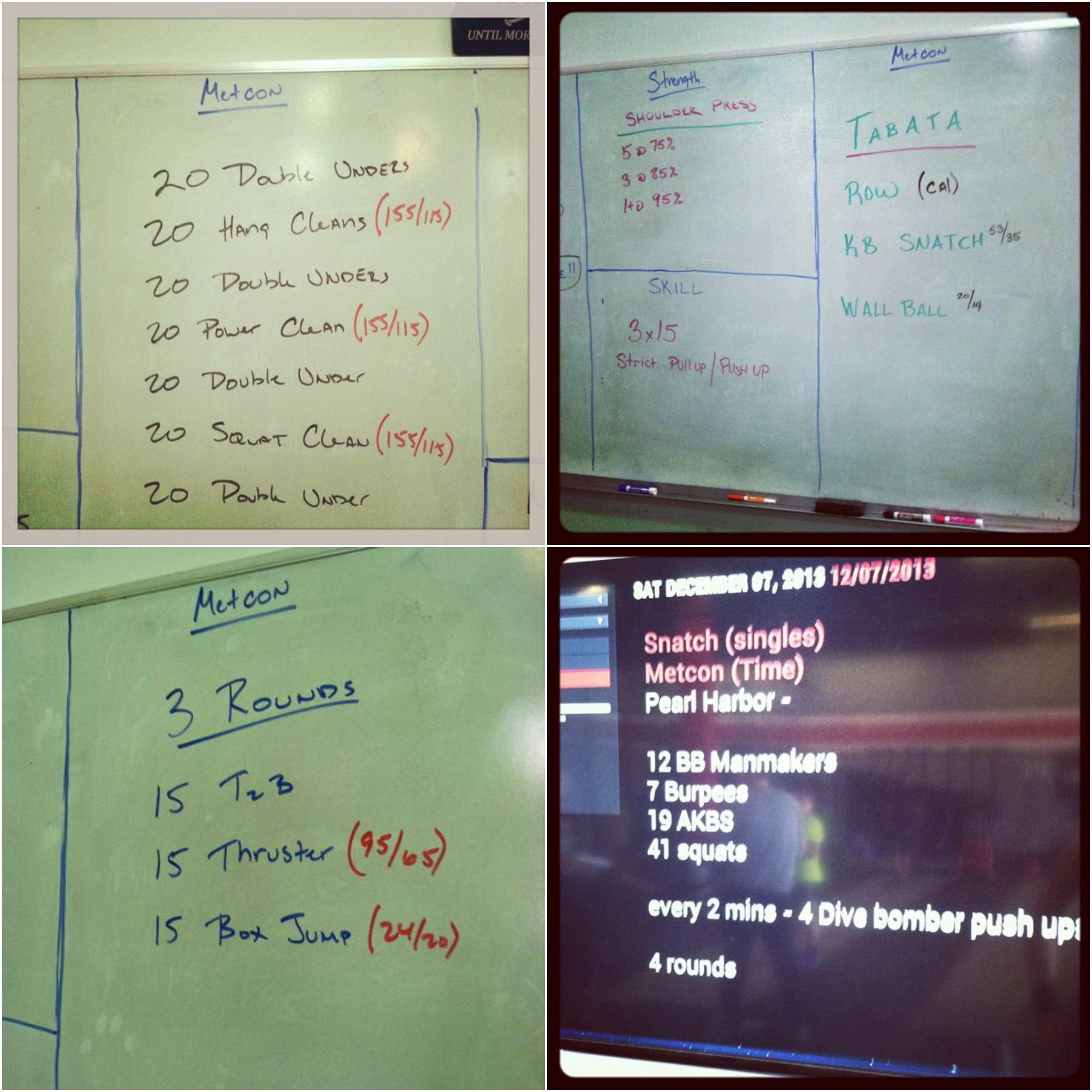 1. Holy effing miserably heavy after leg day. 11:57 rx and some L sits and rope climbs
2. Upper body day and a wod to get the blood flowing through my sore legs!
3. Rough one. Wasn't in the mood. 9:13 with 24 inch box jumps.
4. Got my ass kicked at Buckeye Crossfit with this Pearl Harbor #wod. 16 min cap – finished 3 rounds – man makers are a pushup on the bar into a squat clean thruster (95/65)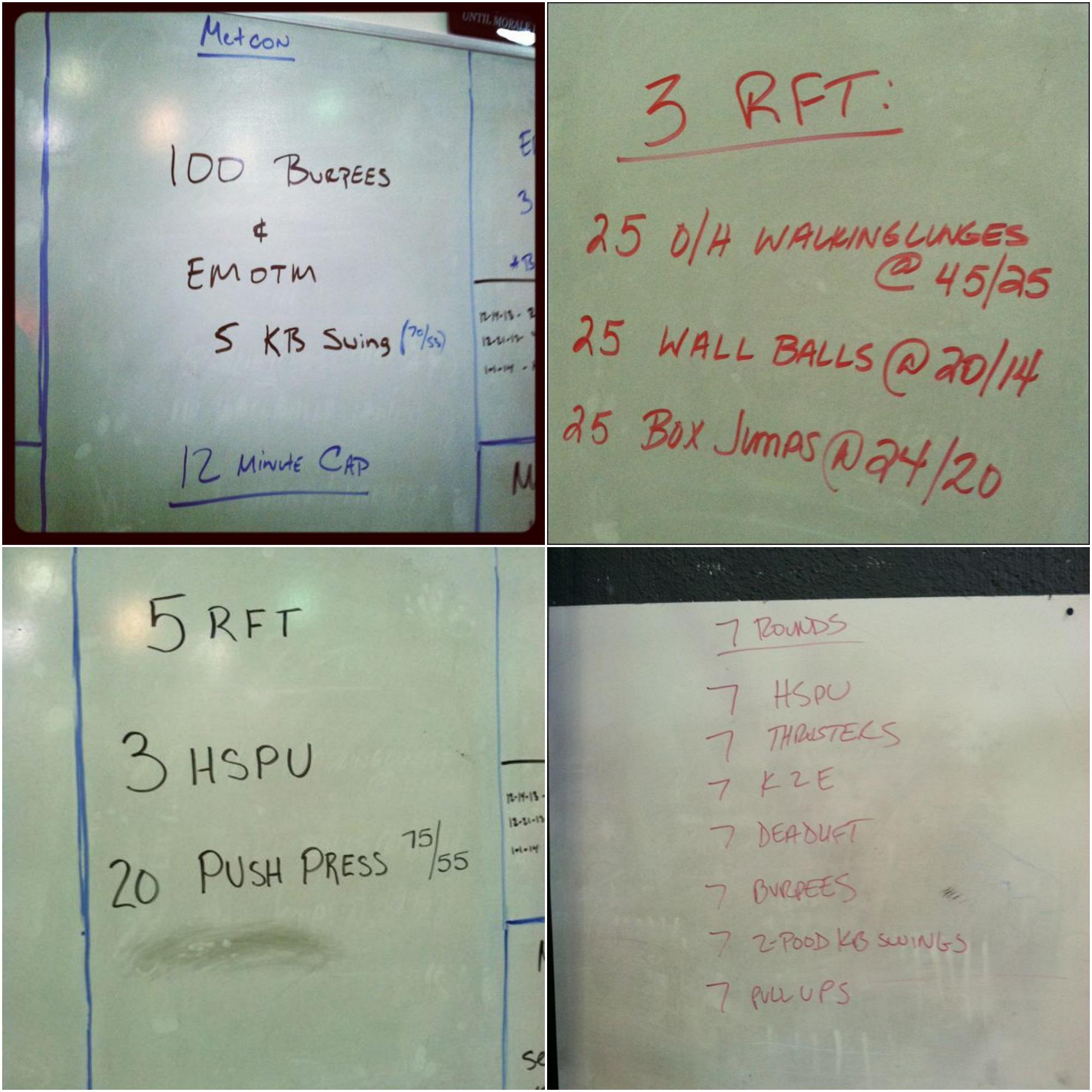 1. Yes this is as miserable as it sounds. 9:35 Rx
2. Holy effing legs! 11:23 – 20# ball for round 1, 14# ball for rounds 2&3
3. I subbed TTB for HSPU.
4. The Seven is easily one of the hardest #crossfit wods in my opinion. Subbed deficit push-ups for hspu, 85# thrusters, 165# deads & 53# kb swings. Took me 33:39 – 9 minutes faster than when I did it in May.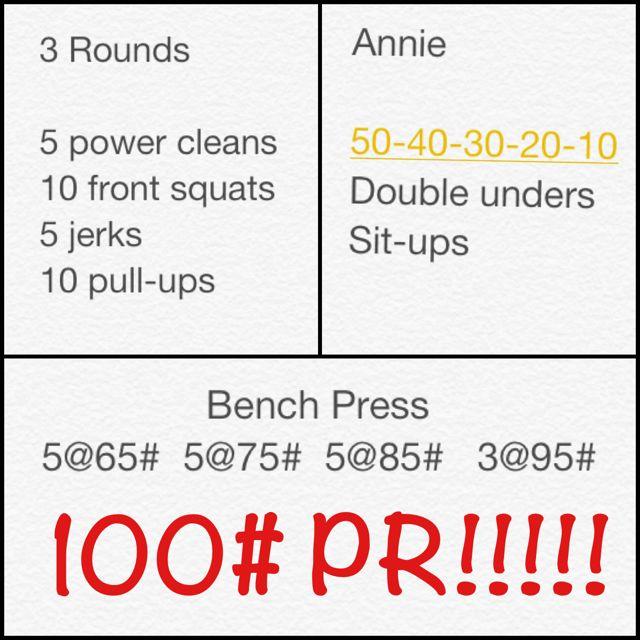 BOOM! Bench pressed 100# for the first time ever today! AND did Annie in 7:00 – with ALL my double unders unbroken!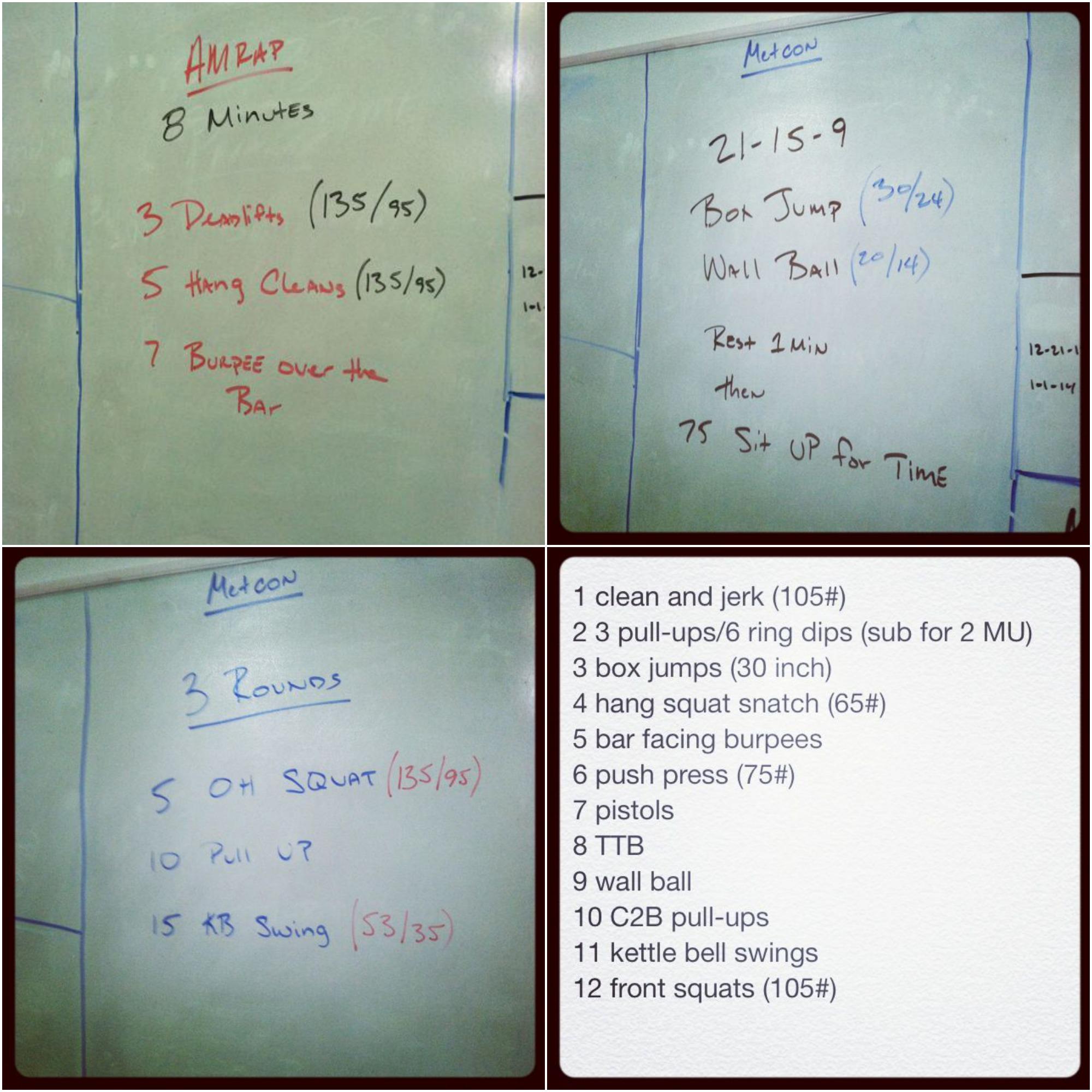 1. This'll get your heart rate up! 8+4 Rx
2. Short but brutal – 3:48 Rx for the wod, 2:18 for the sit-ups
3. Get it! 4:51 Rx + a 120# OHS PR!
4. Holy effing miserable. 12 days of Christmas- like the song. 1, 2-1, 3-2-1, Finished in 47:17. Started out with 115/75 but dropped down after 3 rounds. Haven't sweat that much in a workout in a LONG time.
Hang squat snatches in action!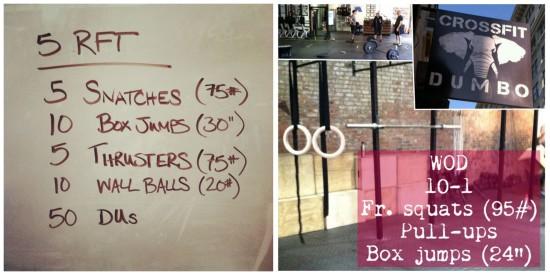 1. Sunday Funday with Jackie. Yes we made up this#wod and no I don't know why we put thrusters and snatches in the same wod. Terrible idea. Finished in 20:49
2. WOD at Crossfit DUMBO while in NYC. Hubby & I did this together- he subbed ring rows for pullups. Finished in 12:52.
WHEW! I think we're all caught up now!
How have your workouts been lately?
Enjoy!
–Lindsay–
LEARN HOW FOOD AFFECTS YOUR BODY.
Get my free Table Talk email series where I share bite-sized nutrition information about carbs, protein, and fat, plus bonus information about snacks and sugar!