Hi Friends!
Somehow my Fitness Friday posts really seem to be getting away from me! It's been almost a month since my last one! I promise I've still been working out. Here's what I've been up to since my last Crossfit Competition: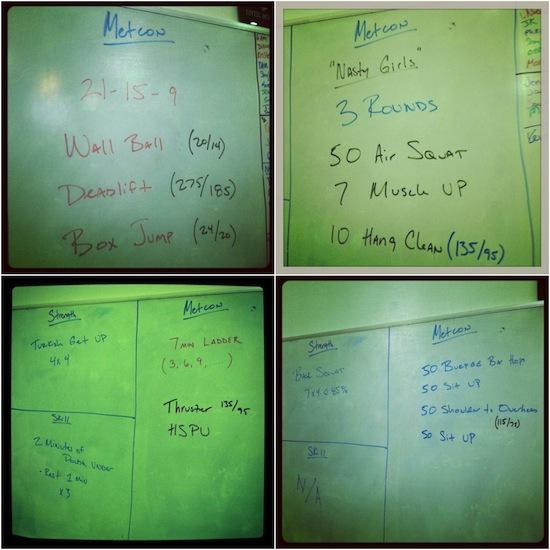 1. Monday- Still recovering from the competition. Went light & used 125# for deadlifts, finished in 6:58
2. Tuesday- Strict Pullups and toes to bar, then the #wod, 10:35 with 105# hang cleans and 14 Pullups per round instead of muscle ups
3. Wednesday- 30# Turkish getups, 135/150/128 for double unders, then finished the round of 9 for the WOD Rx
4. Thursday- Lots of heavy squats – 7x 4 at 150# then 12:12 Rx for the wod
*Friday- REST DAY*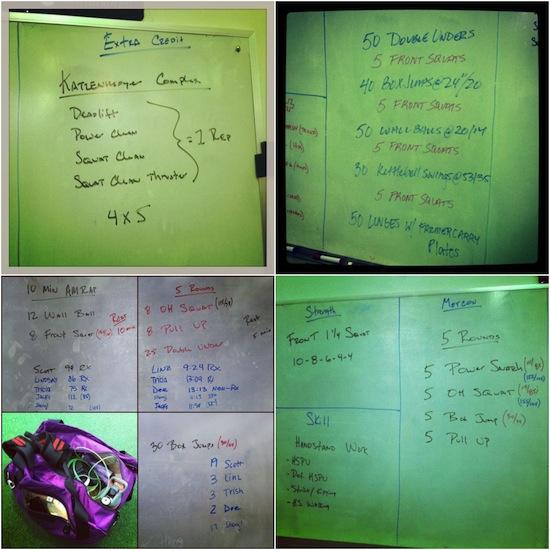 1. Saturday- This will get your day off to a good start! I used 85# – rough!
2. Saturday- 12:00 Rx those lunges w/ 25# plate in each hand were killer at the end!
3. Sunday- Crazy heavy front squats in #wod 1 – finished 4 rounds + 6 wall balls. Every time we didn't go unbroken, one of our box jumps for wod 3 turned into a burpee box jump. I broke once in rounds 2-4 on my front squats. Legs were jello for wod 2 but finished in 9:24 and went unbroken on everything. Then 3 burpee box jumps and 27 box jumps to finish it off!
4. Monday- 9:36 for the wod. Started at 85#, went down to 75# for the last 3. Legs were DEAD Sunday's workout and front squats today. NOTE: Yes, I went down in weight during the middle of a WOD. I've never done that before, but I was compromising my form since my legs were so tired and it wasn't worth it. There's no point doing things heavier if you're doing them wrong.
*Tuesday- REST DAY*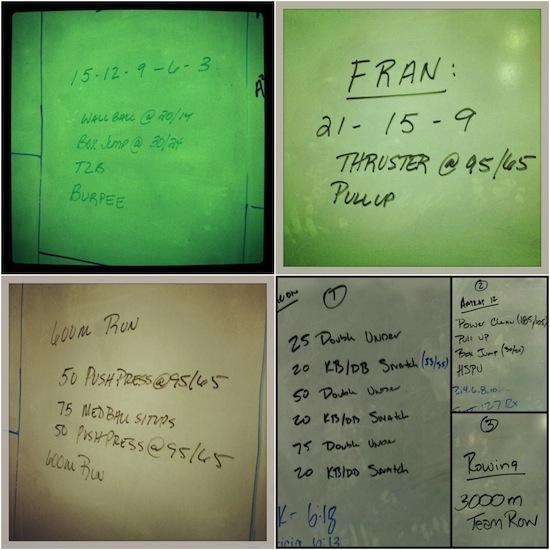 1. Wednesday- 11:43 rx+ (used a 20# wb)
2. Thursday- Boom! New Fran PR! 5:04!!! Previous was 6:17
*Friday- REST DAY*
3. Saturday- 18:46 with a 20# medball & 65# push press
4. Sunday- 5:34 for the first wod with a 35# dumbbell, 131 reps for the second wod, 11:21 for our team row.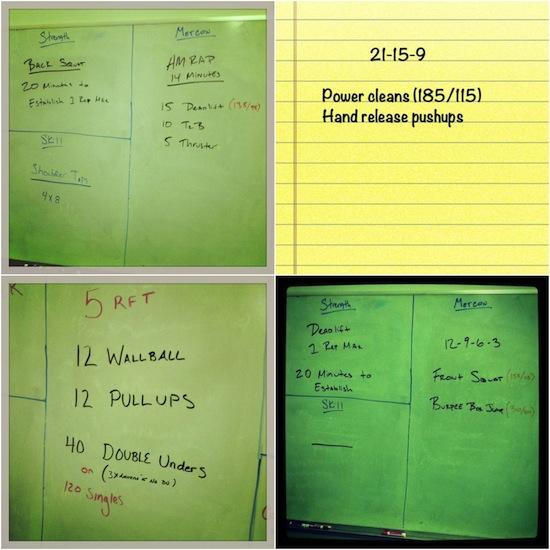 1. Monday- PR'd my one rep max back squat! 185# 🙂 then 5+20 for the wod
2. Tuesday- Finished in 9:02. Actual wod was hand stand pushups but they've been bothering my neck/shoulder so I did hand release pushups- Modified to make things work for you! No point in hurting yourself further just to do a workout as prescribed.
3. Wednesday- Right up my alley! 9:39 Rx.
*Thursday- REST DAY*
4.Friday- PR'd my deadlift 255#! then 8:24 rx for the wod. Holy heavy front squats!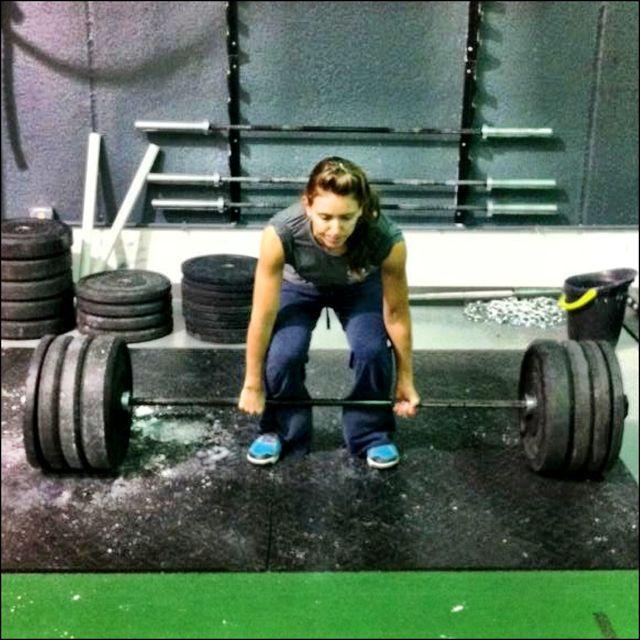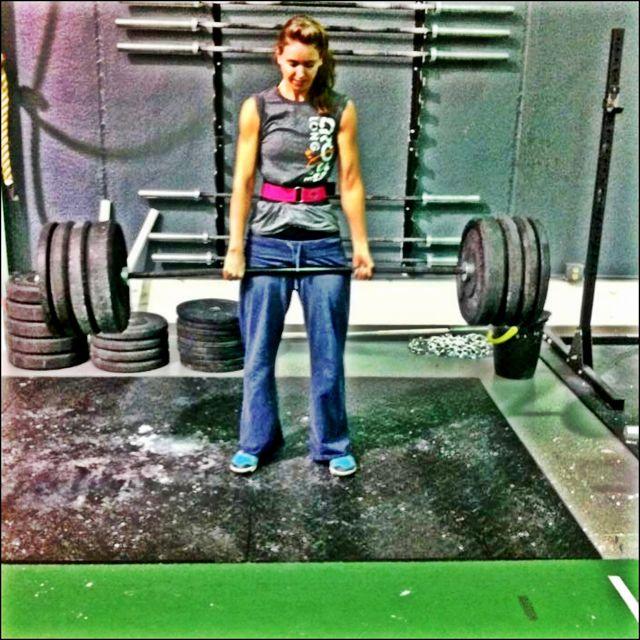 Love a new PR 🙂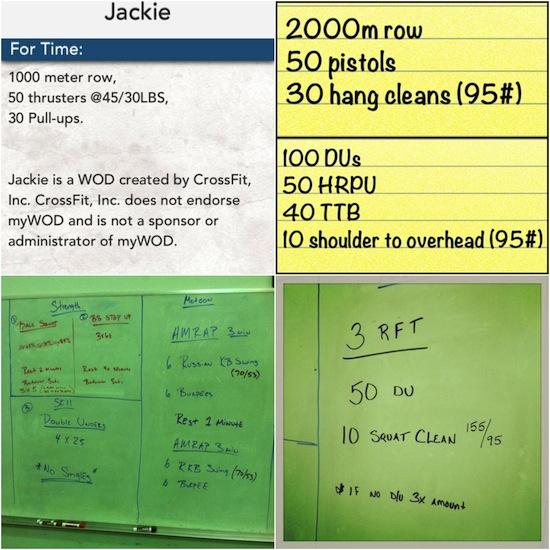 1. Saturday- Just needed something with light weight that didn't involve my back after deadlifts the day before to get the blood flowing! Used a 35# bar for thrusters
2.Sunday – 15:00 for the first wod, second wod was supposed to be hspu- modified for my neck & also supposed to have 30 shoulder to overhead and 90 ft walking lunge but I wasn't feeling 100% so I stopped at 10. Listen to your body.
3. Monday- Squats, weighted step-ups, double unders (I did 4×50), plus strict Pullups – then 4+7 & 4+6 for the wod
*Tuesday- *REST DAY*
4. Wednesday- Loved this #wod – 6:16 Rx
*Thursday- REST DAY*
Whew! Now you're all caught up! And now, taking a page from my friend Danielle's book, I made a few of my favorites prettier and pinable for you!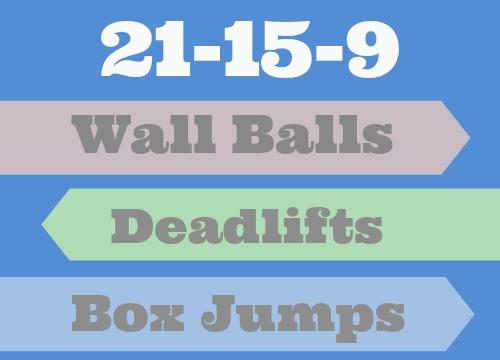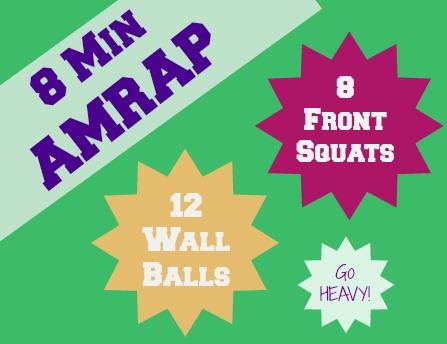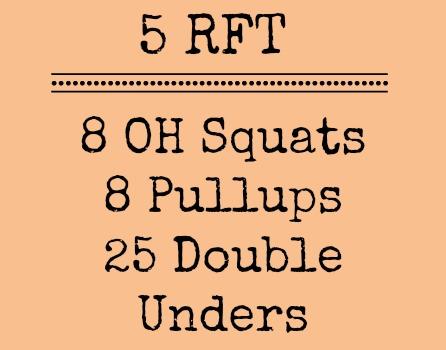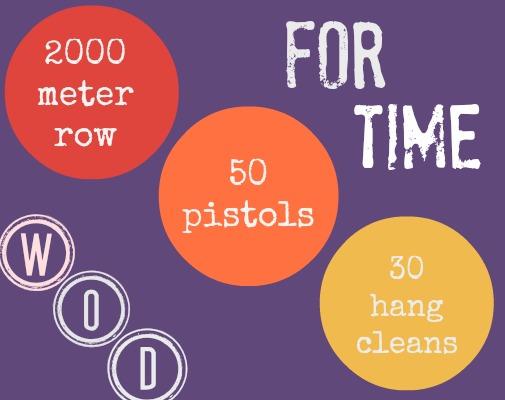 Let's chat:
How have your workouts been lately?
Enjoy!
–Lindsay–
LEARN HOW FOOD AFFECTS YOUR BODY.
Get my free Table Talk email series where I share bite-sized nutrition information about carbs, protein, and fat, plus bonus information about snacks and sugar!