Hi Friends!
It's been a few week since we had a fitness friday so I thought we'd play catchup today! Here are some of the workouts I've been doing lately: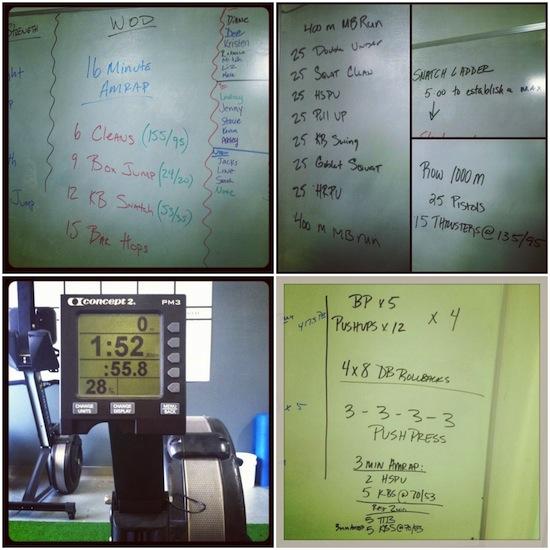 1. Holy legs. Squat cleans killed me. 5+15 Rx+ (used a 24″ box) plus a 40 inch box jump PR before the wod
2. Sunday funday! 19:15 for the first wod with 53# kb swings and ttb instead of hspu. 95# snatch PR! 8:56 for the second wod
3. Warmup: 2 x 500m row (sub 2 min) 4 x 250m row (sub 1 min) – last one was my fastest!
4. Strength day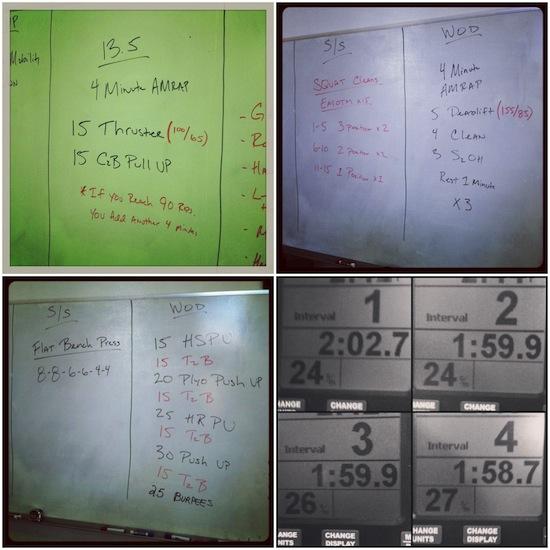 1. Last open wod redo. In march I got thru 26 reps with my hands in reverse grip for the ctb pull ups. This time I got 46 reps and all my pull ups were forward grip!
2. Squat cleans and a triple wod – 6+5, 5+5, 5+5
3. Not my favorite. 13:53 with burpees instead of hspu
4. Set your rower to 500m intervals w/ 3 min rest. Row, then do 15 pushups & 20 weighted lunges during the rest period…rest remainder of 3 min. Complete 4 times. Rowing interval split has to improve or stay the same each time or you repeat the round.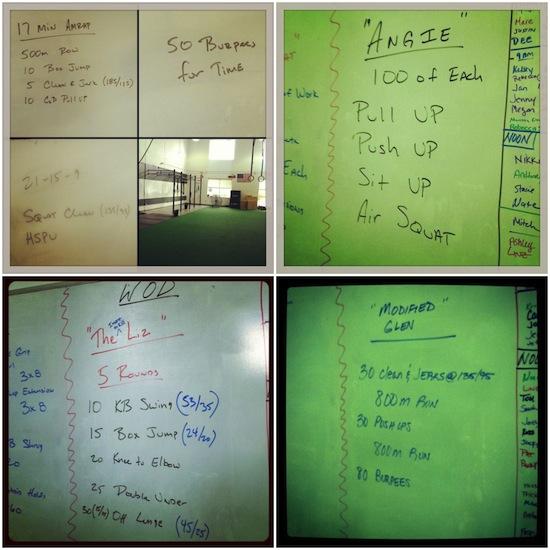 1. This is how we do Sunday Funday crossfit style. Wod 1- got thru all but the pullups of round 3, Wod 2- 3:21, Wod 3- 13:41
2. Cut 4+ minutes off my Angie time. I think I did my pullups about 5 minutes faster than last time. Now I just gotta work on those pushups! 22:17 Rx
3. Seriously terrible #wod today. 26:58 Rx
4. PR'd my grace time at the beginning of this (4:30)!! then it went downhill from there. 22:16 Rx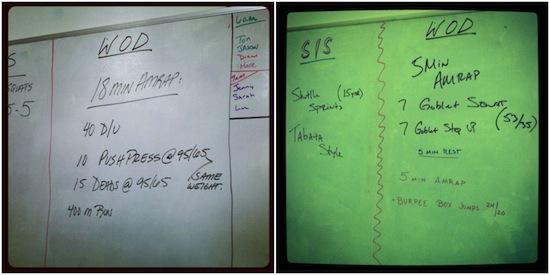 1. 4×5 front squats (105,115,125,135) then 5+15 for the wod
2. Tabata sprints, then two 5 min amraps – 6 rounds for wod 1, 43 reps for wod 2
In other news:

I'm competing in my second crossfit competition tomorrow! It's at a local box (actually the one I worked out at for a while when mine was closed). This one is a little different than my first one. While that one included some running, dumbbells, etc…this one is more focused on lifting heavy weights. It's also a partner competition. I'm competing with my coach and it should be a lot of fun! There are a lot of ascending weight wods…meaning the weight gets heavier as the workout goes on, which is always a challenge!
I'll let you guys know how it goes!
Enjoy!
–Lindsay–
LEARN HOW FOOD AFFECTS YOUR BODY.
Get my free Table Talk email series where I share bite-sized nutrition information about carbs, protein, and fat, plus bonus information about snacks and sugar!