Hi Guys-
It feels like it's been a while since I did a regular old Fitness Friday post.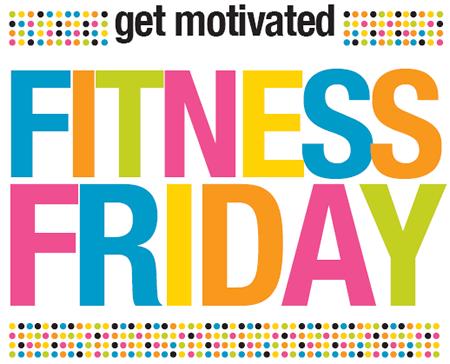 You know the kind I used to do, where I listed out what workout I did every single day? And you know what? I'm ok with that.
The first few weeks, I panicked about making changes to this weekly post I've been doing for the past 4 months. But then I decided change is good. Just because I haven't been doing "traditional workouts" every day, doesn't mean I can't talk fitness with you guys, right?
So what do I have to talk about today?
Well, I got my first weekly update report after using my fitbit!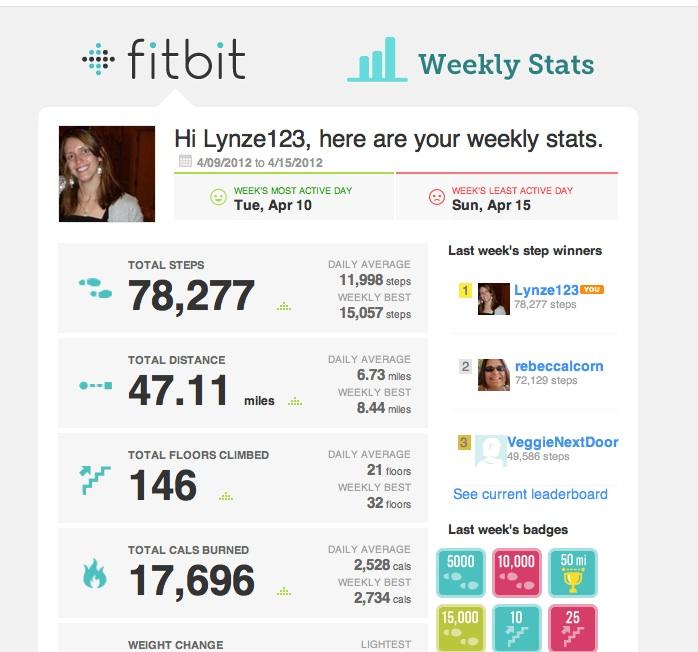 Honestly, I don't pay attention to the weight change or calories part, but it was cool to see my total steps for the week and which days I was most and least active. Notice that my least active day was my birthday 🙂 I also had to charge my Fitbit for the first time. It lasted 12 days!!! Pretty awesome, right?
I've done a few workouts this week, but I've also done some non-traditional workouts…like walking home with a wheelbarrow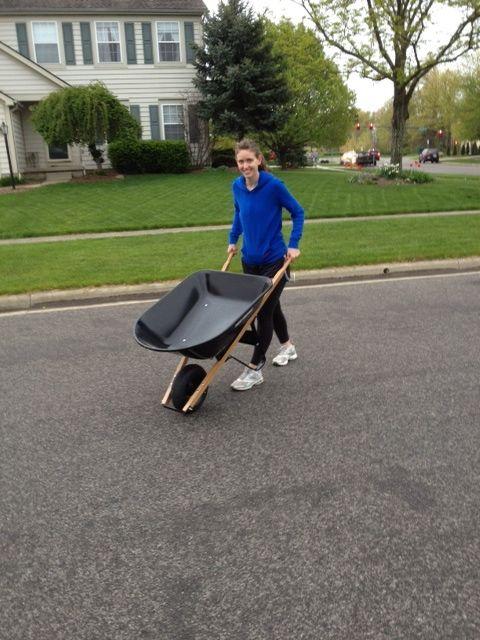 And I've been ROCKING the power-walking scene! I can cover 2.25 miles on the treadmill in half an hour, just walking. I set the speed at 4.5 and just go, go, go. I feel like this is pretty good since usually it takes me about 30 minutes to cover 3 miles when I'm running! I dare you to power-walk for 1/2 an hour and tell me it's not a good workout! I was sweating!!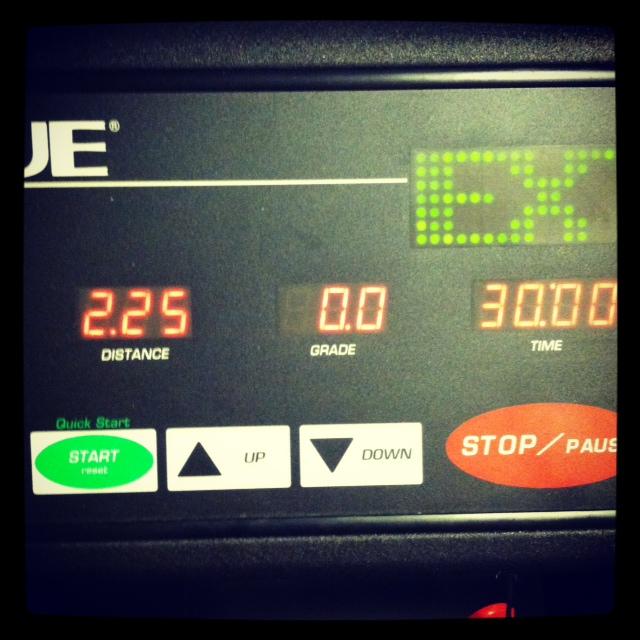 Nice spring weather also means we broke out the bikes! Hubby and I covered almost 12 miles on Sunday and it was amazing.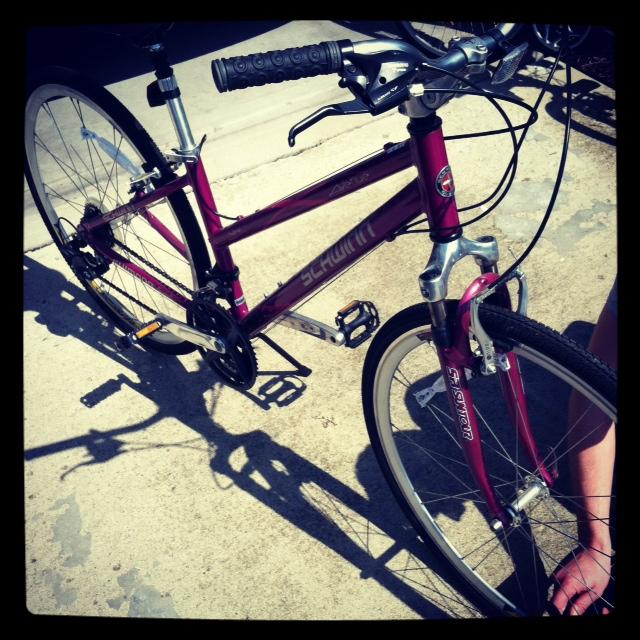 I've also been doing some basement workouts. I put together a few this week and it was fun to get back into my element.
First up: Legs.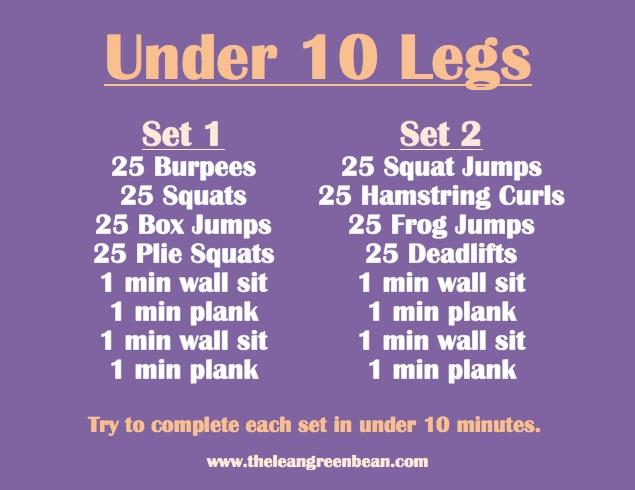 For some of you, getting under 10 minutes will be easy. For me, it was hard! It took me just under 10 minutes each time.
I used dumbbells for the squats and deadlifts and a stability ball for the hamstring curls. The squats and wall sits automatically take you 4 minutes, so that gives you 6 minutes to do the rest. PUSH YOURSELF!
I also tackled an Arms & Abs workout this week.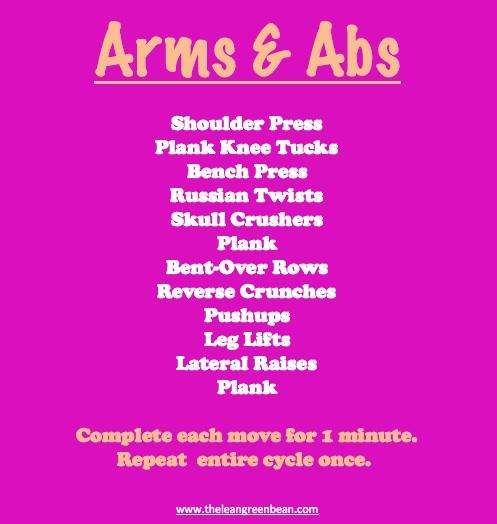 I used dumbbells for all of these exercises. Make sure you pick ones that are heavy enough to make you work, but not too heavy, or you won't be able to get through the full minute!
I guess the point of this point is…don't feel like you have to do the same thing every day to get a good workout! Don't be afraid to change it up and do something different!
Have a great weekend!!
–Lindsay–
LEARN HOW FOOD AFFECTS YOUR BODY.
Get my free Table Talk email series where I share bite-sized nutrition information about carbs, protein, and fat, plus bonus information about snacks and sugar!