Hi Friends!
So here's the deal. Bright and early tomorrow morning, I leave to go to Blend Retreat! I can't believe it's finally here! I have approximately 9,280 things to do before my flight so I don't have much time to chat.
But I just HAD to share these with you. HAD TO!
So let's dive right in, shall we?
I don't think it's any secret that I adore these two companies: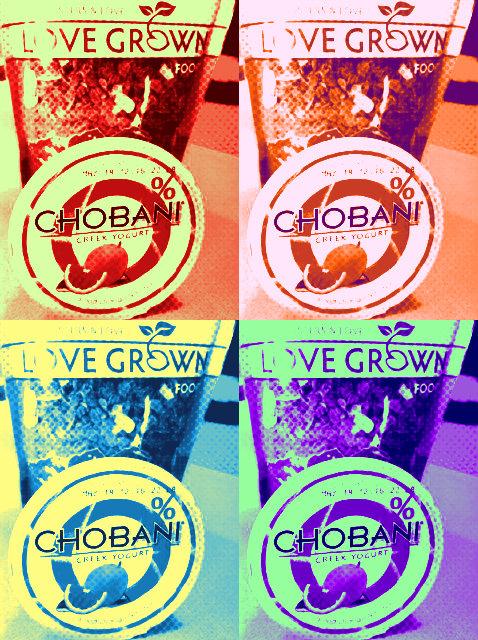 They go together like peanut butter and jelly. And mixing them together is one of my favorite snacks. It also just so happens that they're both Blend sponsors! Totally coincidental…but I guess these could also be called Blend Bites!
So here's the deal. I love yogurt and granola mixed together. Usually I mix them together and put them on my oatmeal…but summer's coming. And i'm not a huge fan of hot oatmeal when it's hot out. So I decided I needed a new way to eat my favorite snack.
I've heard that you can freeze Chobani, but I'd never tried it. Until yesterday.
Yesterday I dumped a container of Chobani in a bowl, added some LGF granola and stirred it all up. Then I spooned the mixture into an ice cube tray and stuck it in the freezer.
After a few hours, out popped some frozen yogurt granola bites. As I was munching on one I decided some chocolate would really kick things up a notch. So I grabbed some chocolate chips, melted them and dipped my cubes in the bowl one at a time.

Then I put a picture on instagram (are you following me? theleangreenbean) & twitter to taunt you guys!

And then I made you wait until today for the "recipe". That wasn't very nice was it?
Well here it is. You need exactly 3 things:
Chocolate Dipped Frozen Yogurt Bites
Keywords: snack dessert greek yogurt granola no bake
Ingredients
6 oz Greek Yogurt
1/2 – 3/4 c Granola
1/3 c dark chocolate chips
Instructions
Mix the yogurt and granola together and spoon into ice cube trays.
Freeze until set.
Remove from ice cube tray and dip in melted chocolate.
Freeze until set.
Enjoy.
So easy!
Friends, go make these now!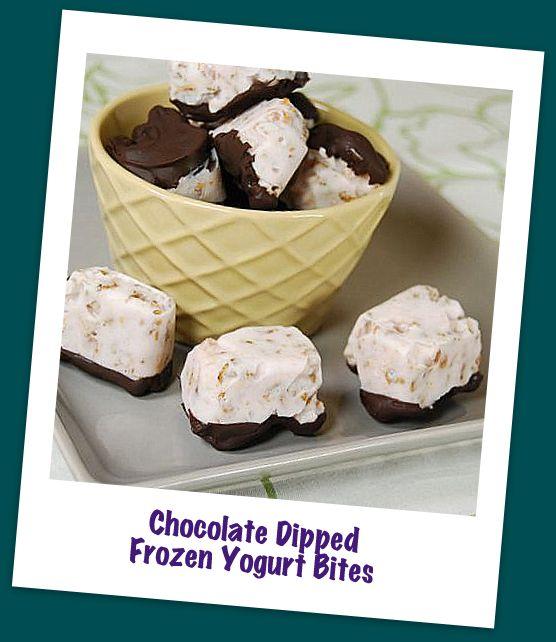 Also, some of you have asked what programs I use to play with my pictures. The one above was done in picassa….the two below were done with ipiccy.
Because really, every once and while you just need something a little more exciting than this: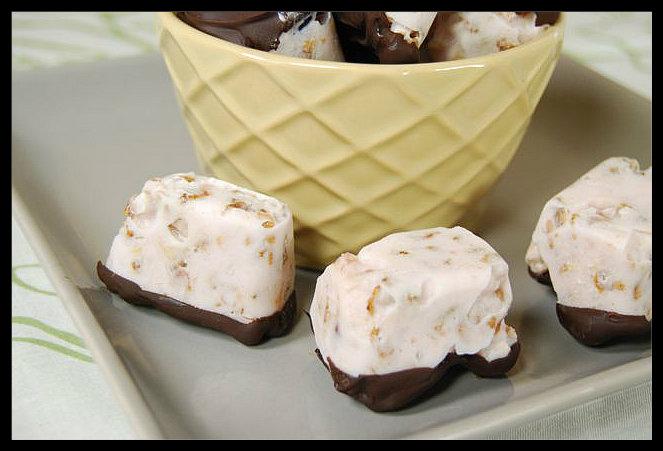 Anyways, my mind is already spinning with what to do for my next batch. I think i'm going to put a banana slice between the yogurt and the chocolate. Or maybe stick an almond in the middle of each one. If I'm feeling adventurous, I might even try putting the melted chocolate on the top before even sticking them in the freezer! That would be easiest, if I could get them out of the ice cube trays without breaking the chocolate.
Oh, and because I know someone will ask…yes I did try coating one entirely in chocolate. It worked, but it wasn't easy. The cold cubes make the chocolate sieze up and it was just a lot more work. I think dipping is the way to go for sure.
Enjoy!
–Lindsay–
LEARN HOW FOOD AFFECTS YOUR BODY.
Get my free Table Talk email series where I share bite-sized nutrition information about carbs, protein, and fat, plus bonus information about snacks and sugar!