Remember how I told you I couldn't get these cookie dough cheesecake bars out of my head?!

Well, this past weekend I decided to whip up a batch since I was in change of bringing dessert to our cookout.
I started by making the graham cracker crust.
Then I made the cookie dough. I added an egg to the cookie dough because it was way to crumbly and not dough like at all. I also reduced the amount of butter because cutting one stick in half is much easier than getting those two extra Tbsps.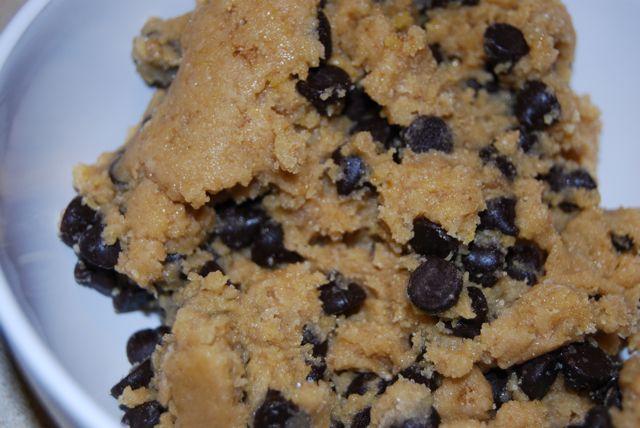 Finally, I made the cheesecake filling. At the last minute, I stirred some extra chocolate chips into the filling, just because I love them 🙂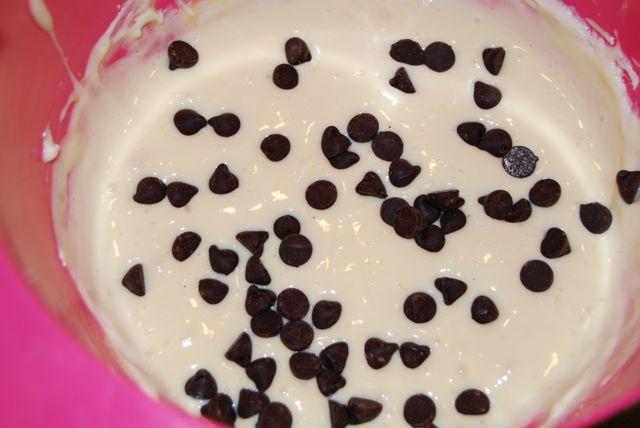 Then I spread the cheesecake filling on top of the graham cracker crust and topped it with pieces of cookie dough.
Into the oven they go and out they come! Lift out the foil and slice into squares.
Since I made a few adjustments to Jamie's recipe, below is the recipe I used:
Chocolate Chip Cookie Cheesecake Bars
Prep Time: 10 min
Cook Time: 40 min
Keywords: bake dessert graham crackers chocolate bars
Ingredients (8×8 pan)
1 1/2 cups graham cracker crumbs
4 tablespoons unsalted butter, melted
4 tablespoons unsalted butter, softened
1/3 cup brown sugar
3 tablespoons white sugar
1 teaspoon pure vanilla extract
3/4 cup flour
1 egg
1 cup dark chocolate chips
8 oz cream cheese, softened
1/4 cup white sugar
1 large egg, room temperature
1 teaspoon pure vanilla extract
Instructions
1. Preheat the oven to 325 F. Line an 8 inch square baking pan with foil and spray with nonstick cooking spray.
2. Mix the melted butter and graham cracker crumbs together and press the mixture into the bottom of the foil-lined pan. Bake for 6 minutes and set aside.
3. In a bowl, beat the butter, brown sugar, granulated sugar, salt and vanilla until smooth Mix in the egg, followed by the flour on low speed. Stir in the chocolate chips. Set aside.
4. In a separate bowl, cream together the cream cheese and sugar until smooth. Mix in the egg and vanilla. Pour the cheesecake batter over the graham cracker crust.
5. Use your hands to form clumps and distribute the cookie dough onto the top of the cheesecake batter.
6. Bake for about 30 minutes. Remove from the oven and let cool.
7. Lift the bars out of the pan using the foil, slice and serve. Store in the fridge
*These can be served cold or room temperature.
I ate these warm, room temp and cold and I think cold was my favorite, but they were pretty good at all temperatures 🙂
Enjoy!
–Lindsay–
LEARN HOW FOOD AFFECTS YOUR BODY.
Get my free Table Talk email series where I share bite-sized nutrition information about carbs, protein, and fat, plus bonus information about snacks and sugar!