Hi Friends!
As most of you guys know, yesterday was my birthday. Thank you SO much to everyone who tweeted and facebooked birthday wishes my way!  I spent the whole day feeling very loved 🙂 I feel like there are two camps when it comes to birthdays. Those who love them, and those who just treat them like any other day.
I'm definitely in the those who love them camp. I LOVE birthdays! When I was younger, we had the birthday fairy in our house. She visited the night before our birthday and decorated our room with balloons and streamers so our rooms were fun and festive when we woke up on our birthday morning! I looked forward to it every year!
Luckily for me, I have a husband who indulges me and treats me like a princess every year on my birthday 🙂
Since my birthday was on a Sunday this year, we spent the whole weekend celebrating! Friday afternoon I got a pedicure (my first of the year!) to kick off the weekend. Then I came home and ran 4 miles while I waited for the hubby.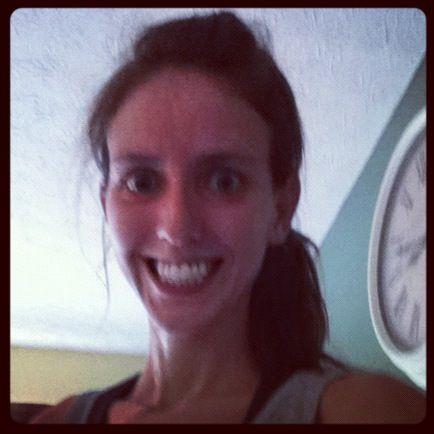 Hubby came home and surprised me with some flowers and some delicious treats from Trader Joes! We enjoyed a few beers on the deck and then headed out to our favorite Thai place for dinner. And then we stopped for some fro-yo for dessert 🙂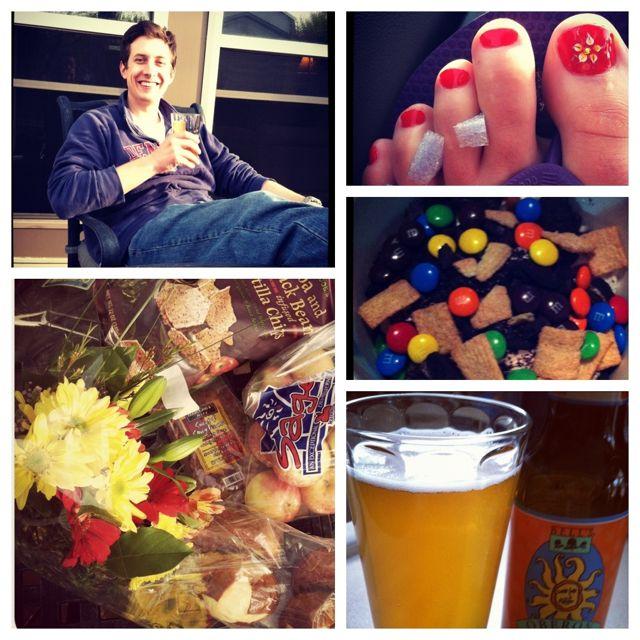 Saturday morning we woke up bright and early to do yardwork! We got 2 cubic yards of topsoil delivered on Friday night and this year we finally decided to buy a wheel barrow instead of dragging the dirt around to the backyard on tarps. However, the wheel barrow didn't fit in our car. SO, I walked it home 🙂 We only live half a mile from Home Depot so it didn't take long. I'm sure I was quite a sight 🙂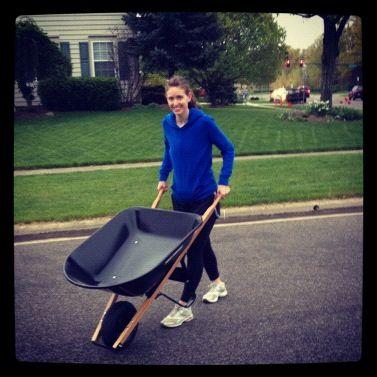 We just got a new mailbox so this weekend we made a little bed around it so we can plant some flowers. We also turned the garden and added some dirt to get it ready for planting. Finally, we expanded one of our back flower beds to add a new bush and did some leveling in one of our other beds!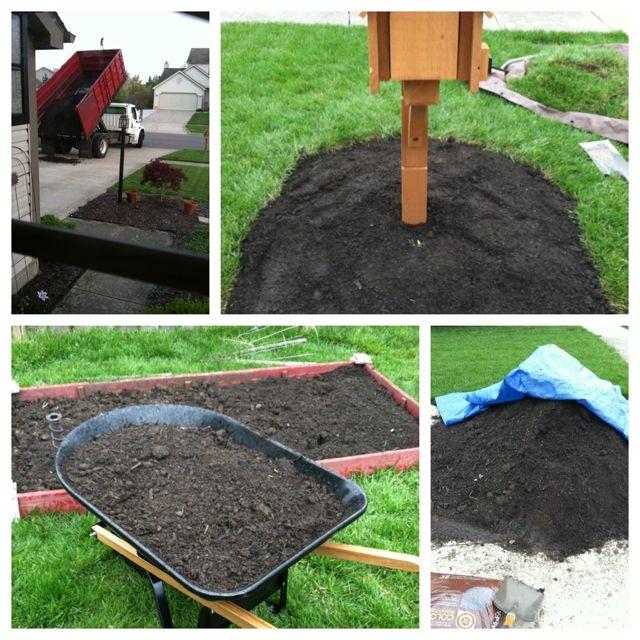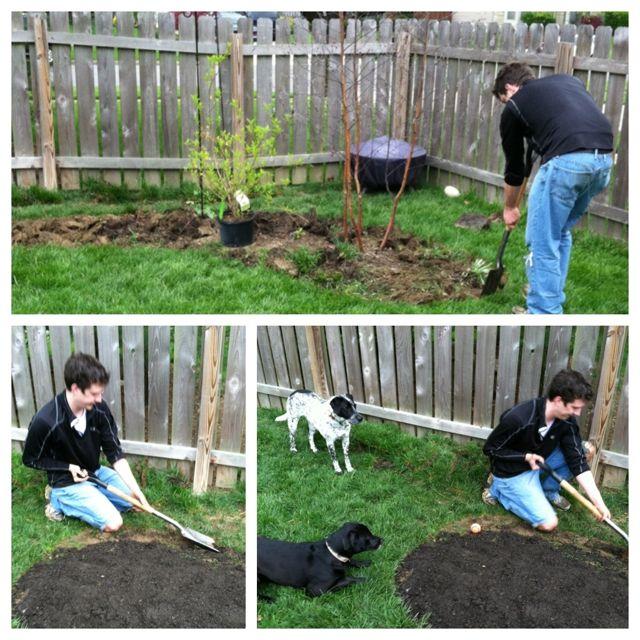 Oh, and did I mention that all of this took us about 5 hours, it was only 50 degrees and it rained almost the whole time?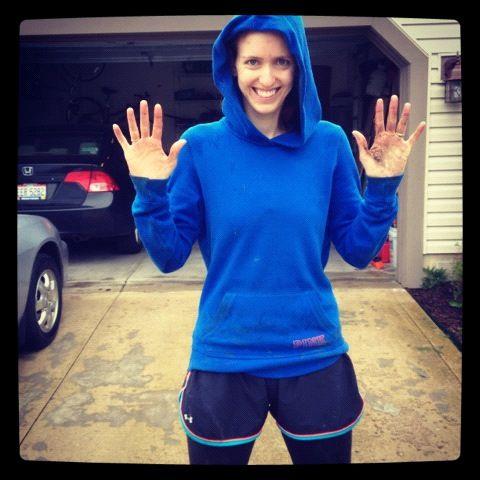 Saturday night we headed out to dinner with my in-laws. Good food, good times 🙂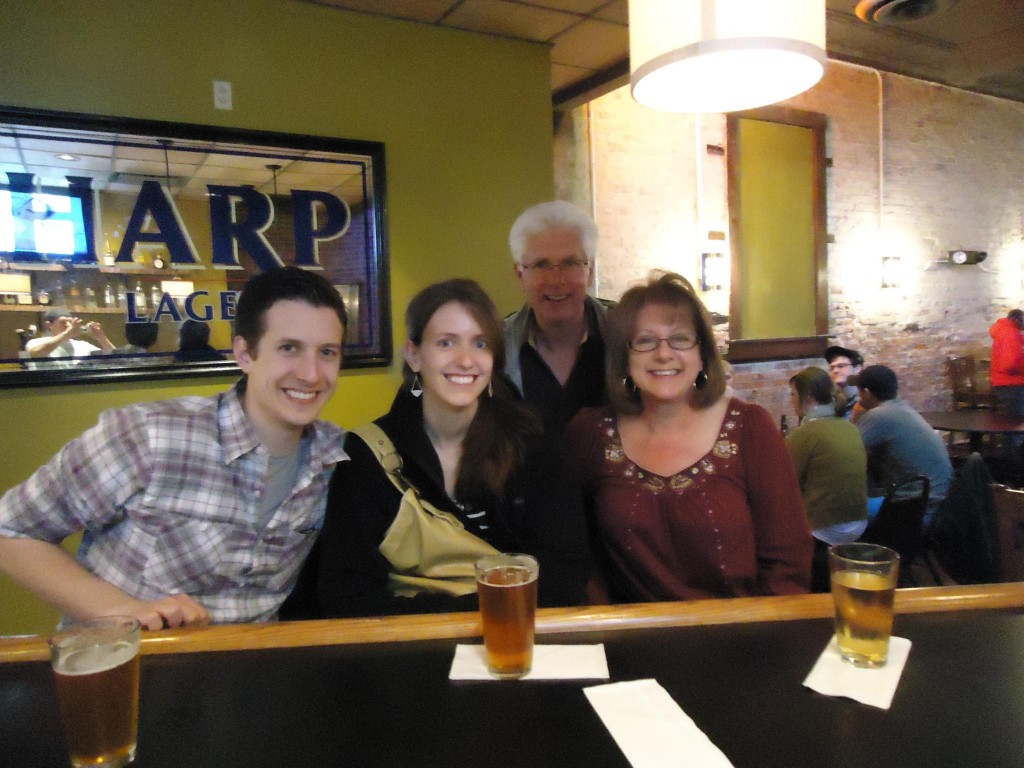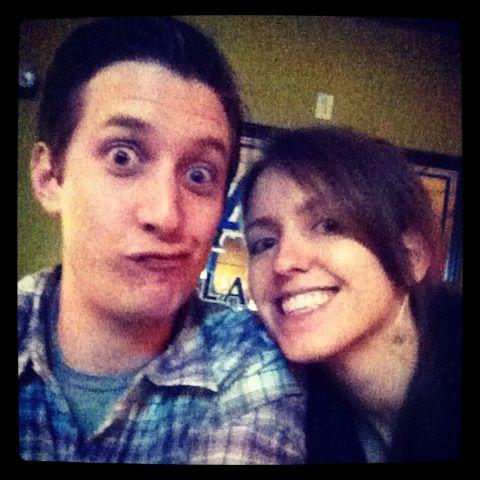 Aren't we lovely?! 🙂
Sunday was the best day! This is what I saw when I woke up, lol 🙂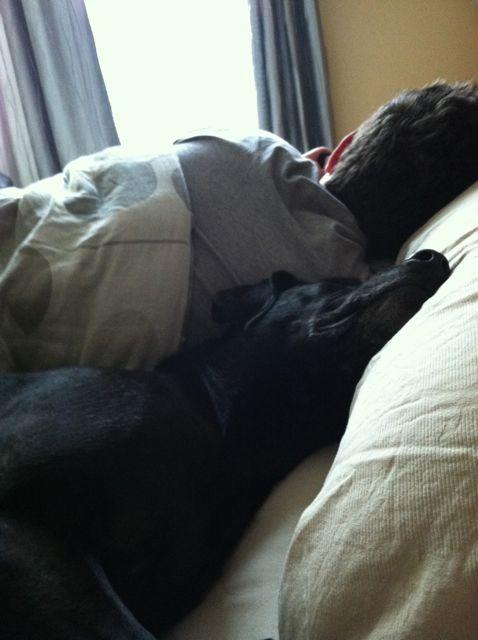 Hubby served me breakfast in bed. It started with coffee: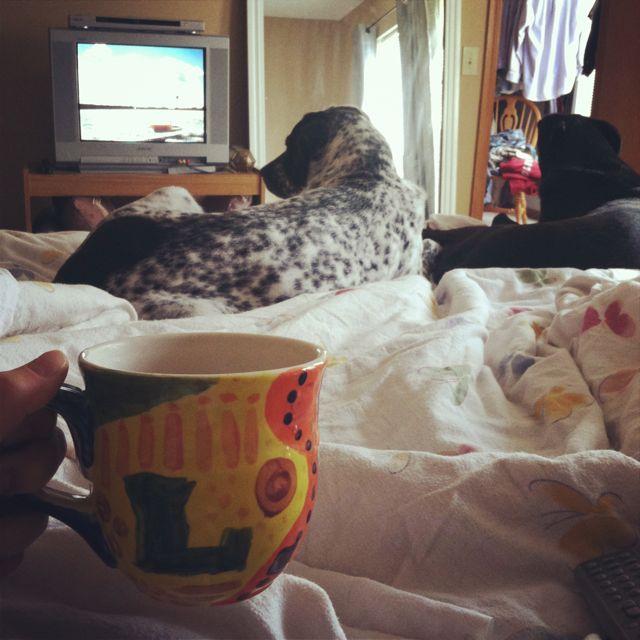 Is he the best or what?! Look at this amazing breakfast!!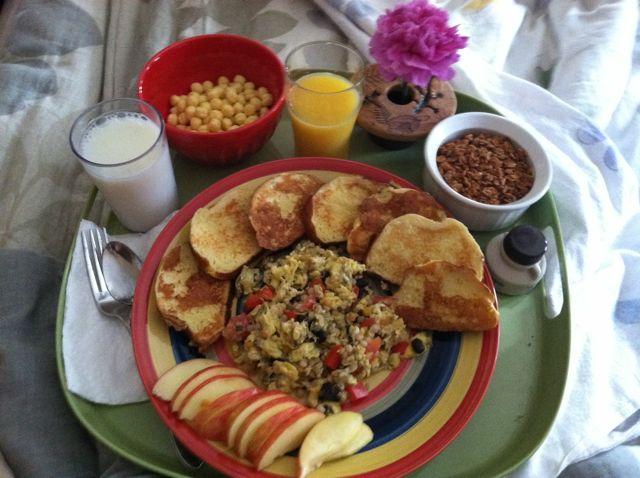 French toast made from a pretzel roll, scrambled eggs with leftover mexican couscous, a honeycrisp apple, Chobani and LGF granola, and a little bowl of Kix!
The boys watched me carefully the whole time!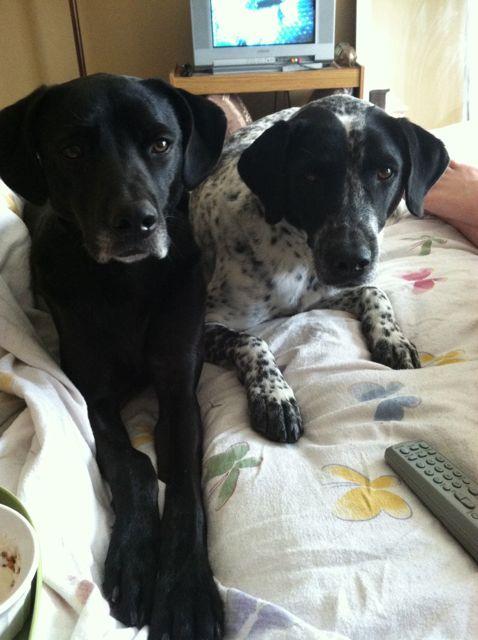 After breakfast we headed out for a bike ride. We covered about 11.5 miles on a beautiful but WINDY morning!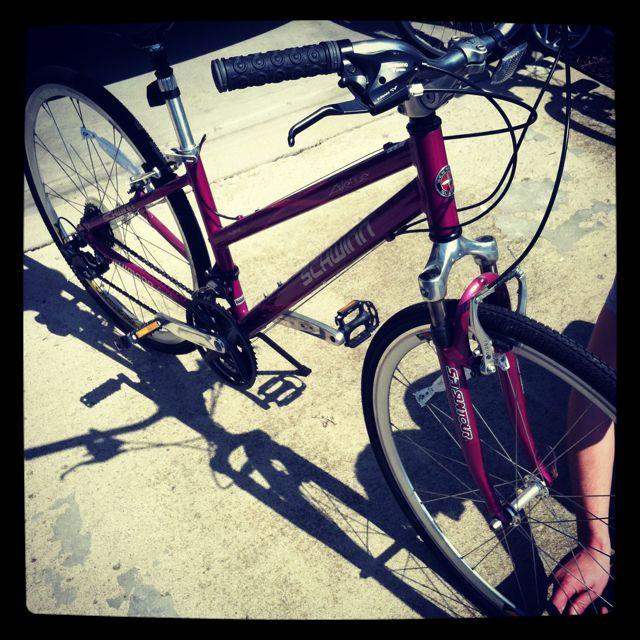 He gave me my present- planter boxes for the deck so I can grow my herbs in them this year!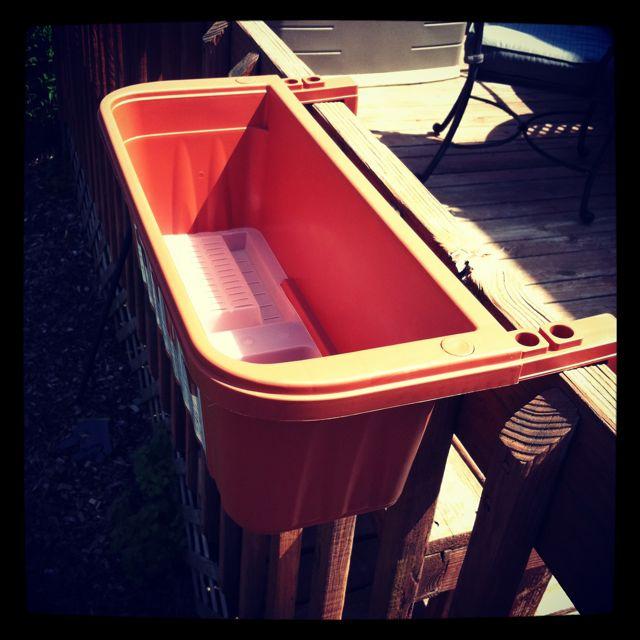 The we headed out to do some shopping at my favorite stores!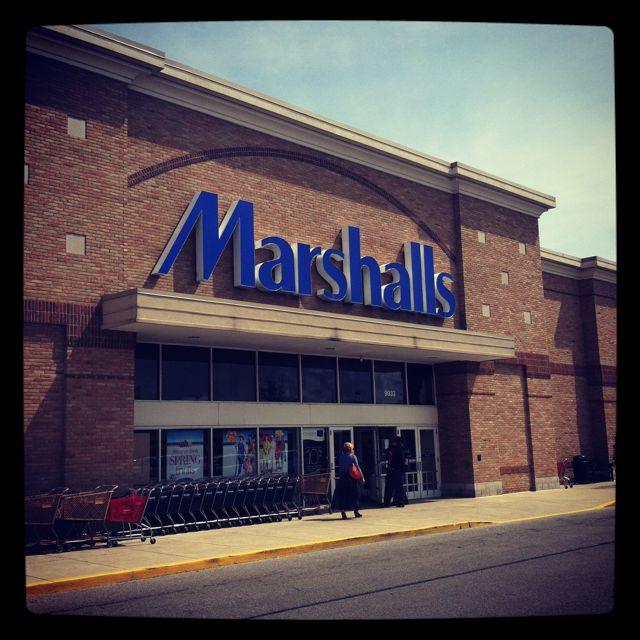 We bought a random assortment of things including a new rug, a new dog doy, a planter, a new dress, a clutch, some cutting boards….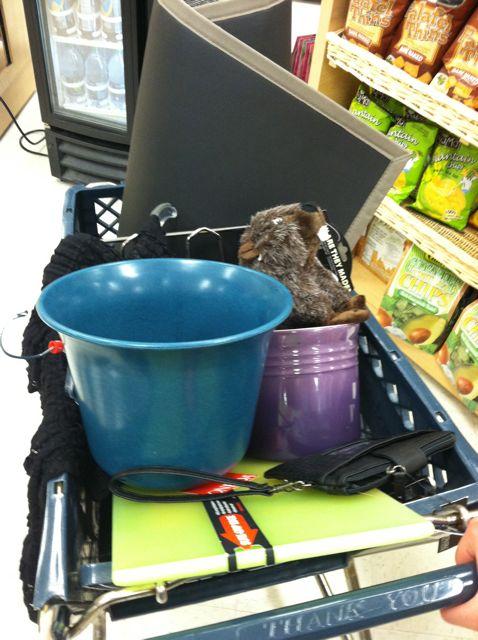 and this beauty…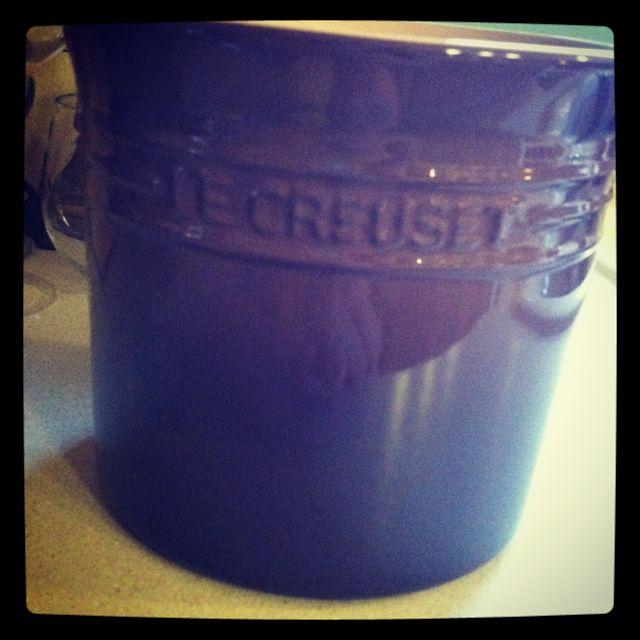 LOVE IT 🙂
Next we headed to World Market to spend my $10 bday coupon: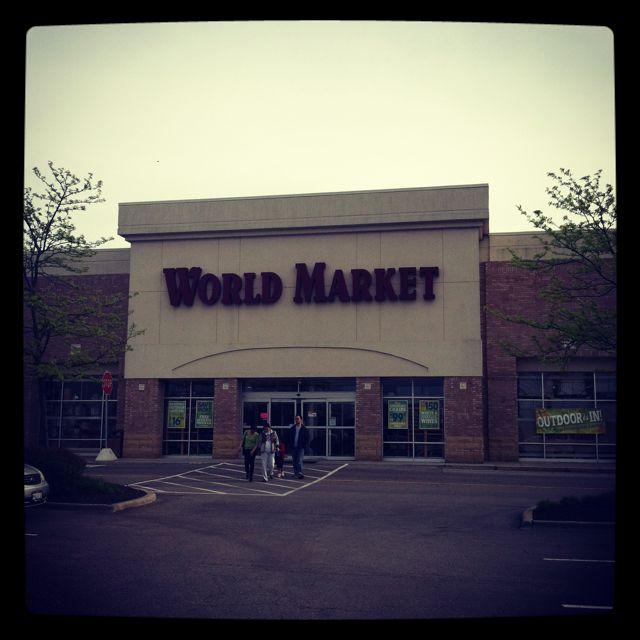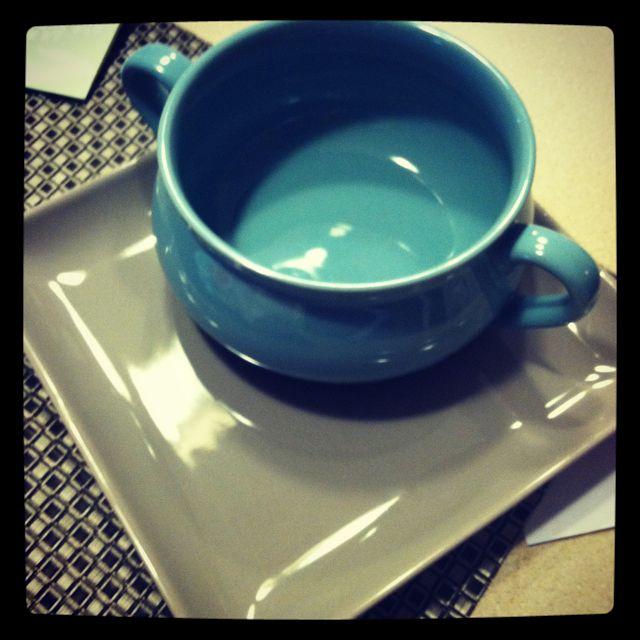 Afterwards the hubby treated me to an afternoon beer and snack!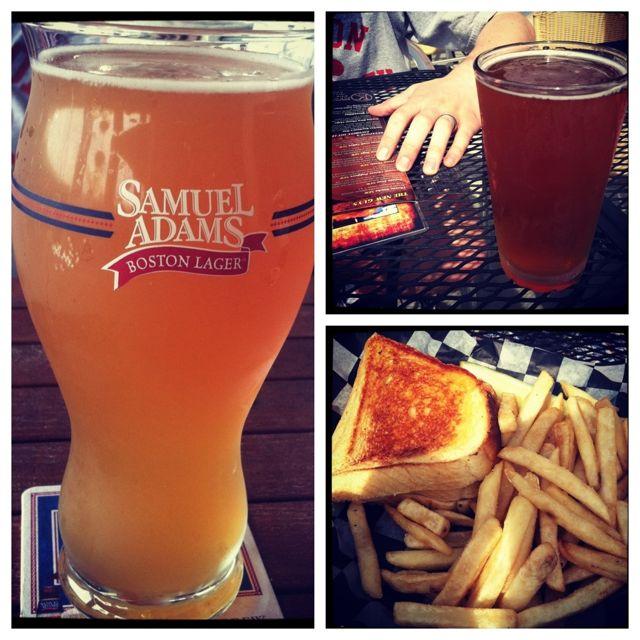 We stopped by the grocery store to pick up some things for dinner:
Crab cakes that are so packed with crab that they don't like to stay together….but taste delicious!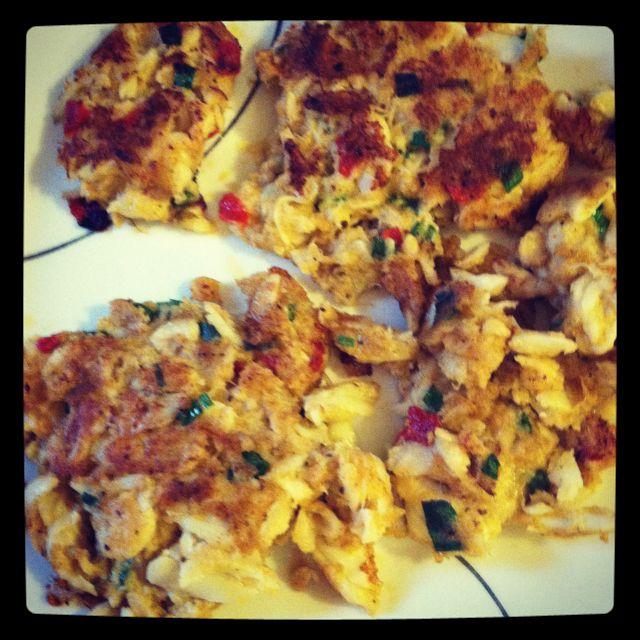 And hubby made me pan-seared scallops and roasted asparagus: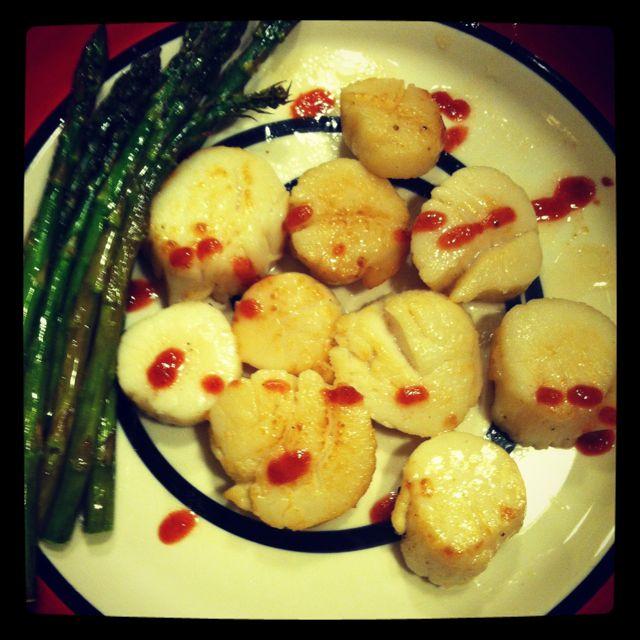 All in all, a pretty darn good birthday if you ask me 🙂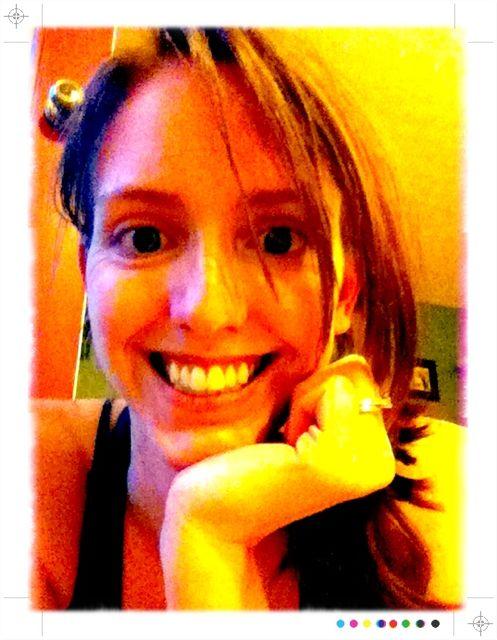 How was your weekend?
–Lindsay–