Some of the Best Toddler Books that might not have won any awards. Grab a few from the library or bookstore and enjoy them with your kids over and over again!
Hi friends!
Let's chat books today, shall we? Specifically toddler books. I was raised with a strong love for reading and curling up with a good book is still one of my favorite things to do. Hubby and I are working hard to instill that same love of books in our kids.
Since I think books are one of the best gifts you can give, whether it be for holidays, birthdays or just because, I thought I'd put together a list of some of our favorite toddler books right now. Most of the lists out there seem to include so many of the same books: award-winners with a few others thrown in. And while we do enjoy almost all the books on those lists, I wanted to focus on some of the others we've been loving that some people might not know about!
So while there are a few award-winners on this list, it's mostly books I've randomly picked out at the library over the past year or two that Squish has really enjoyed. The ones listed under Our Favorites are the ones on repeat. The ones we read every naptime and bedtime for weeks in a row. The ones we've ended up buying copies of because we love them so much. The Additional Suggestions list includes books we've read a few times and enjoyed, as well as some suggestions from others (fellow parents, my friend
Kate
who works for a publisher and has sent Squish SO many great books over the past few years, etc) that we haven't read yet.
So here you go! Hope you find a few new ones to check out!
Best Toddler Books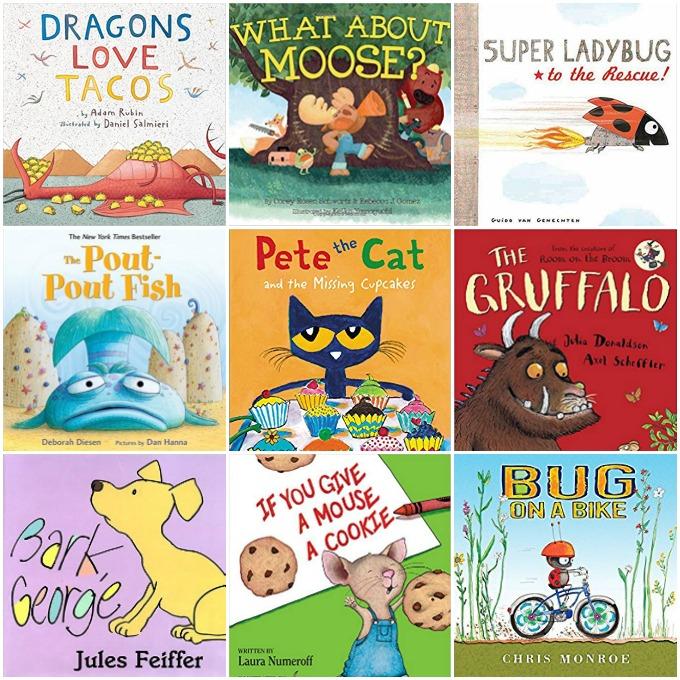 Our Favorites
The Gruffalo
The Pout Pout Fish
Super Ladybug
The Goodnight Train
The Little Engine That Could
Railroad Hank
If You Give A Mouse A Cookie series
Don't Push The Button
Llama Llama Red Pajama
Giraffes Can't Dance
Goodnight Goodnight Construction Site
Green Eggs & Ham
Dragons Love Tacos
Pete the Cat series
Little Blue Truck series
How Do Dinosaurs series
Bark George
Three Little Pigs
Bug on a Bike
Little Critter series
Pete's A Pizza
What About Moose
Alphabet Rescue
What's That Awful Smell?
Dr. Meow's Big Emergency
Plant A Kiss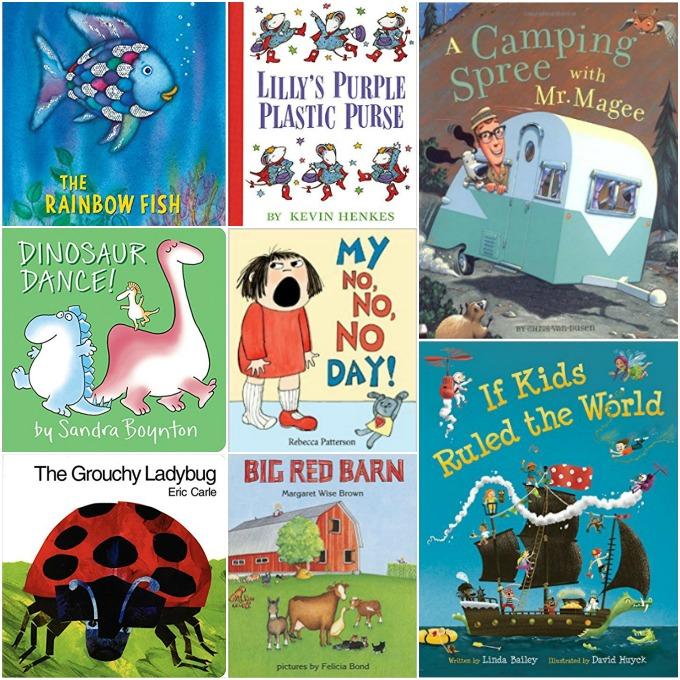 Additional Suggestions
The Wonderful Things You Will Be
Mr Magee series
Rainbow Fish
Hop on Pop
Chicka Chicka Boom Boom
Paper bag princess
I Like Myself
If Kids Ruled The World
Corduroy
My No No No Day
I Love You Through and Through
Dinosaur Dance
Paddington
Don't Let the Pigeon series
Iggy Peck Architect
Lilly's Purple Plastic Purse
Goodnight Moon
The Day The Crayons Quit
Where the Wild Things Are
Guess How Much I Love You
The Grouchy Ladybug
Harold and the Purple Crayon
Big Red Barn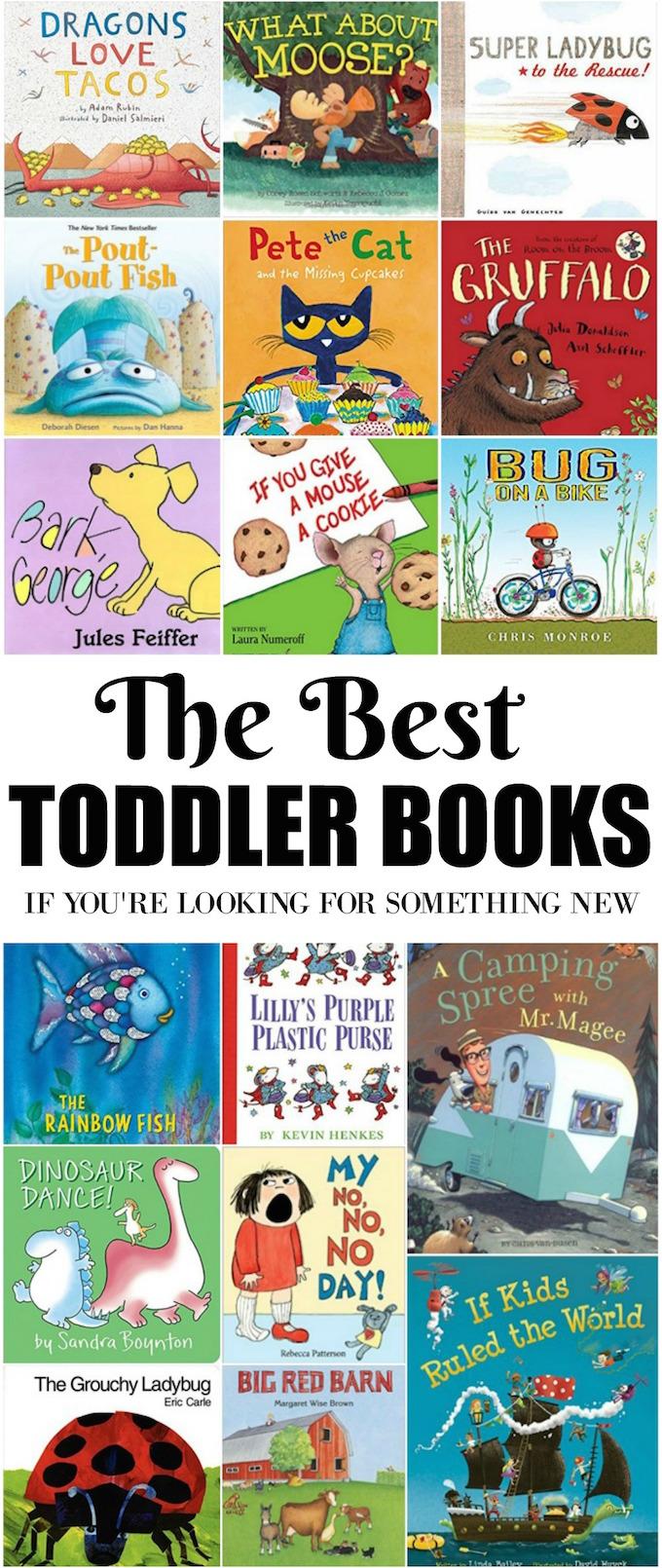 [clickToTweet tweet="Tired of reading the same books to your kiddos? Here are some of the best toddler books!" quote="Tired of reading the same books to your kiddos? Here are some of the best toddler books!"]
Oh, and be sure to check out
Thrift Books
if you're looking to buy some used books. We've gotten several from them in great condition for super cheap!
Let's chat:
What are your favorites? We're always looking for new ideas!
Enjoy!
–Lindsay–
LEARN HOW FOOD AFFECTS YOUR BODY.
Get my free Table Talk email series where I share bite-sized nutrition information about carbs, protein, and fat, plus bonus information about snacks and sugar!