A super simple recipe and a great way to repurpose leftover banana bread into a rocking snack or dessert!
Hi Friends!
This is not a recipe.
This is just a good idea.
There are no fancy photographs.
There are no exact measurements.
Just some snack time inspiration for you.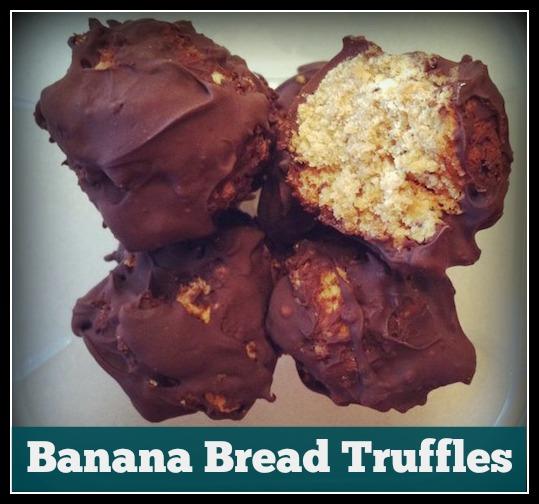 Leftover banana bread
+ nut butter
+ dark chocolate
=
Banana Bread Truffles.
Do it. 
Best guess: I used about 2 cups of crumbled banana bread, 2/3 cup of peanut butter and 1/2 a cup of melted dark chocolate chips.
Mix the crumbles and the nut butter together.
Form into balls.
Freeze for 30 minutes.
Dip in melted chocolate.
Store in the freezer.
Use your favorite banana bread recipe and your favorite nut butter. If your bread is drier, you may want to try adding a splash of milk when you're forming the balls.
Enjoy!
–Lindsay–
LEARN HOW FOOD AFFECTS YOUR BODY.
Get my free Table Talk email series where I share bite-sized nutrition information about carbs, protein, and fat, plus bonus information about snacks and sugar!