The hubby and I love to buy bananas at the store. The problem is that they seem to change color SO quickly, that if we're not totally in the mood to eat them, we usually end up with a few brown ones on the counter.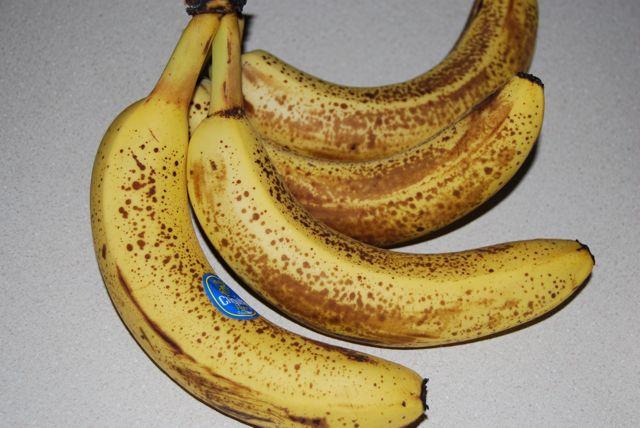 This is usually fine with me because I love banana baked goods 🙂 Today, however, when I found myself with several speckled bananas I just wasn't in the mood for plain old banana bread! Problem.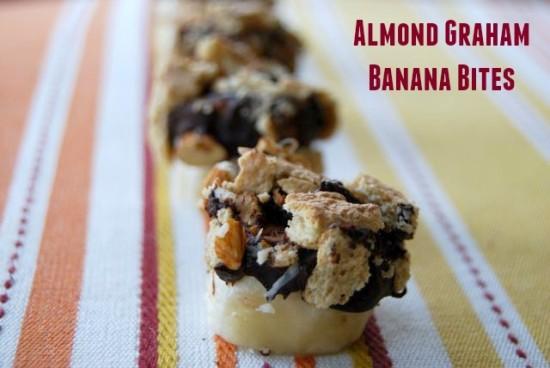 I put out a tweet to find out what some of my twitter friends like to make with their bananas. Check out some of these delicious responses:
Can I just say YUMMMMMM to all of that?!
However, even though all of those sounded delicious, they all involved just a bit too much work for my energy level today. After checking out the Epicurious app on my new phone, I settled on frozen banana bites. After checking out the bananas further, I realized the tops of two of them were open and they were all gross inside. Good thing I had another two to work with!
These tasty little treats couldn't be simpler. Start by peeling your bananas and cutting them into slices. Most of mine were about an inch but this isn't an exact science!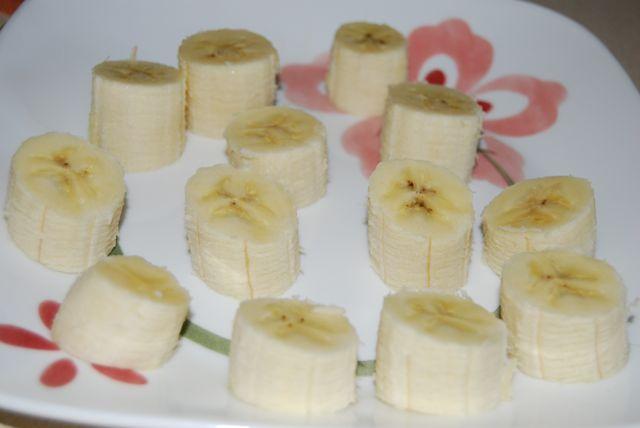 Prepare your toppings. I decided to used crumbled graham crackers and almonds. I do love the banana-graham cracker combo. Remember my soft serve? I crumbed a graham cracker into a bowl and roughly chopped some almonds. After mixing the two together I was ready to go.
Next melt some chocolate. You could use chocolate chips, or bar chocolate like i did. Dip a banana chunk into the chocolate, then use a spoon to spread some chocolate around the sides.
Stick the chocolate covered side into the bowl of toppings and gently press them into place. Set them on a plate, topping side up.
Put them in the freezer for a couple hours and voila, dessert is served! The possible toppings for these are endless! Try mixing some peanut butter into your melted chocolate or topping with things like mini m&ms, crushed oreos or butterfingers, shredded coconut or chocolate chips!
Almond Graham Banana Bites
Prep Time: 5 min
Keywords: raw snack dessert healthy vegetarian banana chocolate graham crackers no bake
Ingredients (variable)
bananas
dark chocolate
graham crackers
chopped almonds
Instructions
1. Peel & slice bananas into bite sized pieces
2. Melt chocolate & dip one end of each piece into chocolate.
3. Dip chocolate covered end into chopped almonds and graham crackers.
4. Freeze.
Aren't they just the cutest bite-sized treat?!
Enjoy!
–Lindsay–
LEARN HOW FOOD AFFECTS YOUR BODY.
Get my free Table Talk email series where I share bite-sized nutrition information about carbs, protein, and fat, plus bonus information about snacks and sugar!