Love blueberries? Here's a week of meals featuring blueberries with recipes that feature them for every meal of the day!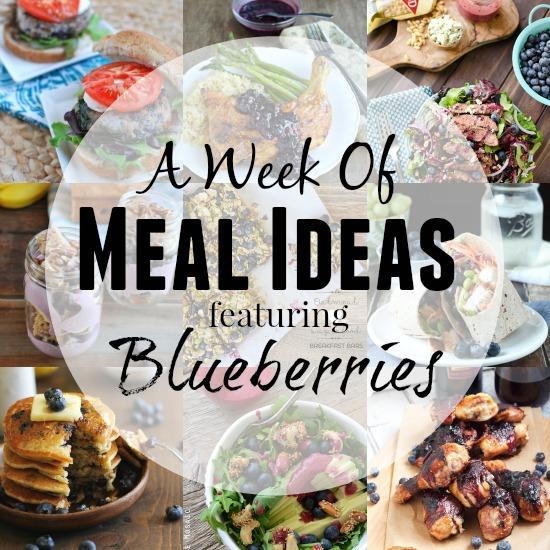 Hi Friends!
We're changing up our meal plan theme this week just a little bit. Instead of focusing on a more general theme, we're getting specific! I give you: A Week of Meals Featuring Blueberries.

Blueberries will forever and always remind me of summer. Every year while I was growing up, my mom would pick a summer day, load my sister and I into the car after an early morning swim team practice and take us blueberry picking. We'd drive for what seemed like forever, turn down a bumpy road and arrive at the blueberry fields.
There was a little shack where you'd stop and get a basket and then off you went. It was always brutally hot with no shade in sight, but I loved searching for the perfect berries to fill my basket.
When we were done, we transferred out berries to plastic bags, weighed them on the scale and headed home.
I introduced Squish to blueberries a couple weeks ago and I'm happy to say he loves them just as much as I do! So this week I rounded up a bunch of meal ideas that feature these little berries! Some use conventional blueberries, some use wild blueberries and all sound absolutely delicious!
Here you go:
Breakfast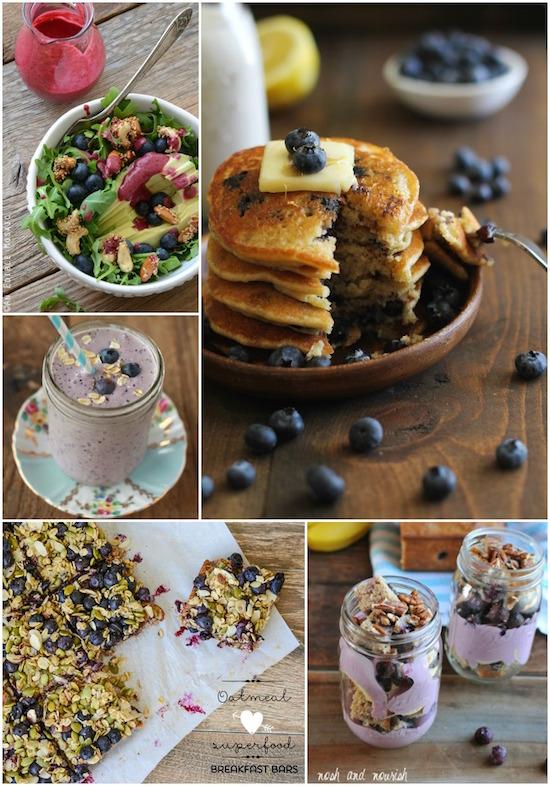 Lunch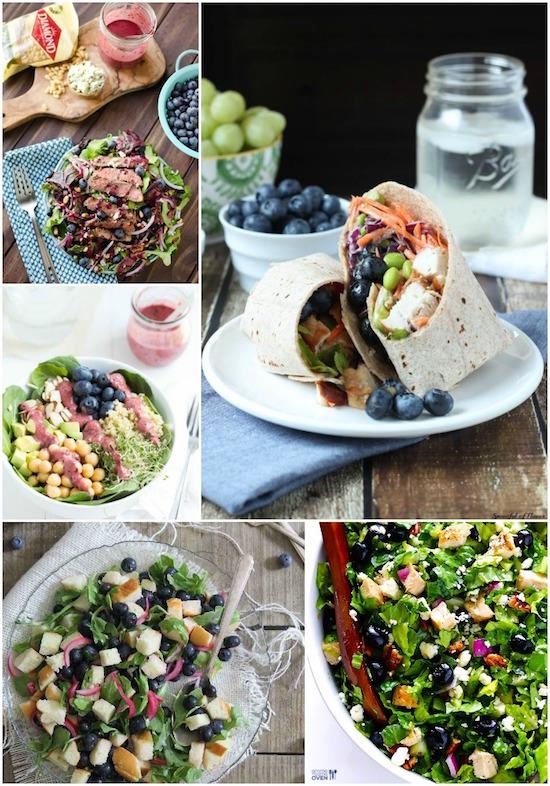 Dinner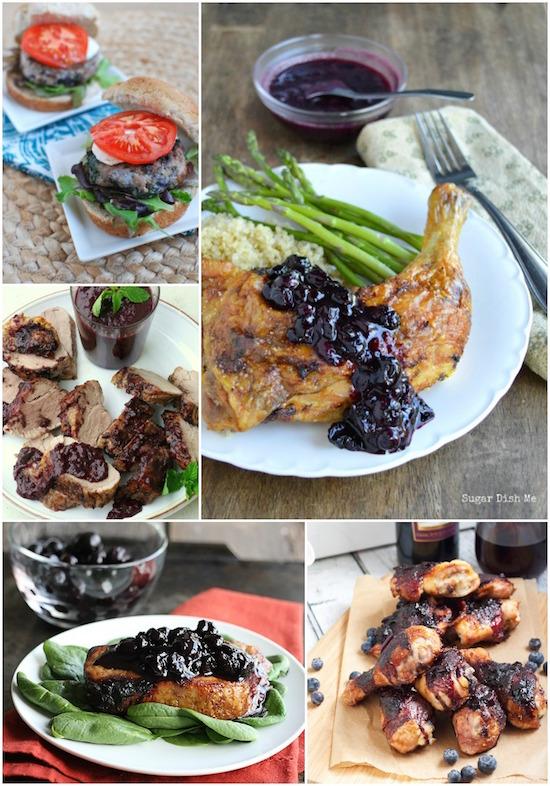 Snacks & Desserts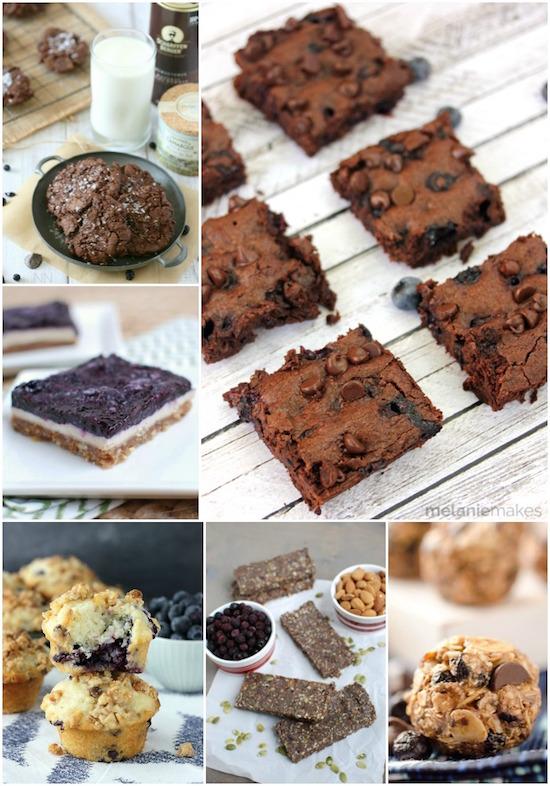 As an added bonus, I threw in a few snacks and desserts!
---
Want to do some food prep?
Make a batch of pancakes to reheat throughout the week.
Bake a loaf of blueberry banana bread for your parfaits.
Make some breakfast bars.
Make the maple clusters for your breakfast salad.
Cook the chicken for your wraps
Make a batch of dressing to use on your salads
Pickle some blueberries
Cook a steak for Sunday dinner so you have leftovers for lunches
Make a batch of turkey burgers to grill
Pick a sauce and make a batch for your meat.
Make some cookies
Make a batch of energy bites
Make some cashew bars for the freezer.
[Tweet "Like blueberries? Here are recipes to use them at any meal via @LeanGrnBeanBlog!"]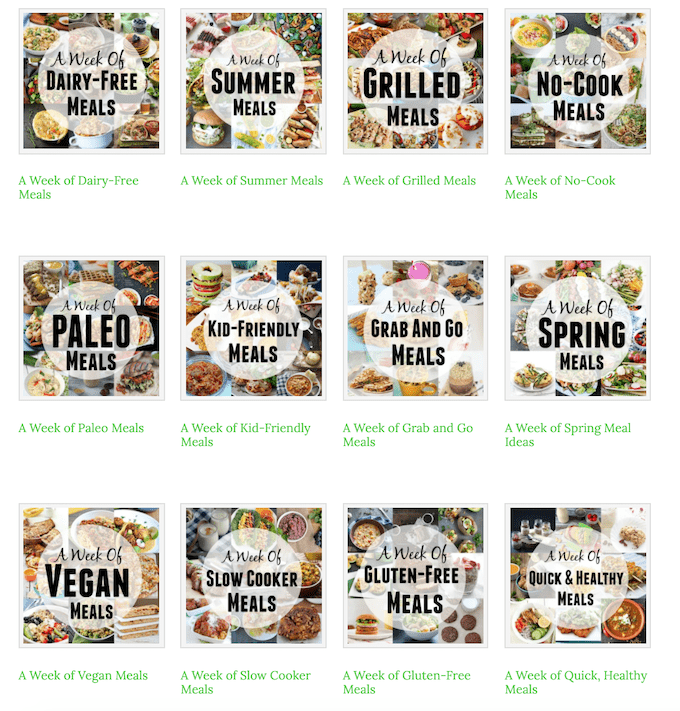 Want more ideas? Check out the full gallery of weekly meal plans here.
Enjoy!
–Lindsay–
LEARN HOW FOOD AFFECTS YOUR BODY.
Get my free Table Talk email series where I share bite-sized nutrition information about carbs, protein, and fat, plus bonus information about snacks and sugar!