These healthy smoothie bowl recipes are almost too pretty to eat! Smoothie bowls are an easy way to pack fruit, protein and veggies all into one meal and then you can get creative with the toppings!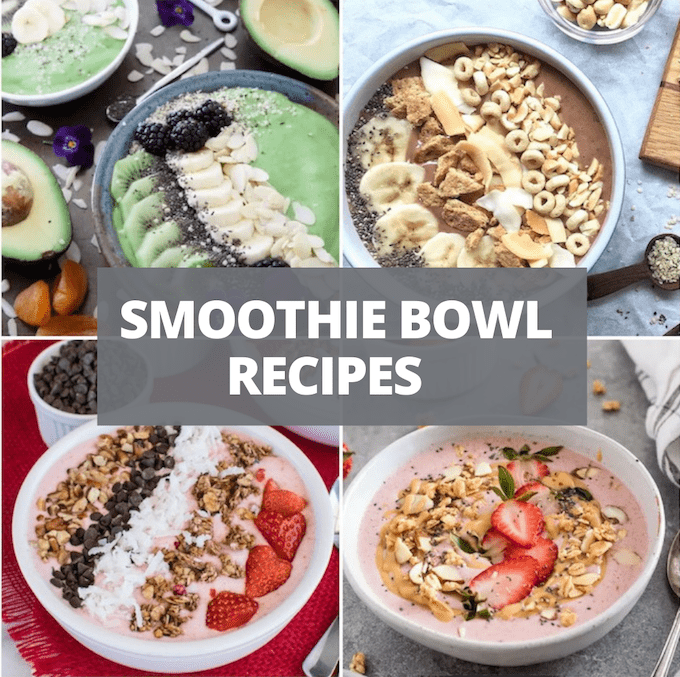 Hi Friends!
Let's talk about smoothie bowls. Smoothies are great and all, but have you tried them super thick and in a bowl with toppings?! Can't be beaten! Smoothie bowl recipes are great because you can easily make them a full meal. Fruits make a great base, but if you add in a protein source and/or healthy fats, you can boost their staying power. Plus you can easily add some vegetables that you may be missing out on at other meals!
Some of my favorite smoothie veggies are zucchini and cauliflower because they blend in so easily and have very little flavor. Spinach and other leafy greens also blend well into smoothies and although they may not make them look as appetizing, they rarely alter the flavor.
I've been scouring the internet for some of the best smoothie bowls out there and I wanted to share them with you!
Healthy Smoothie Bowl Recipes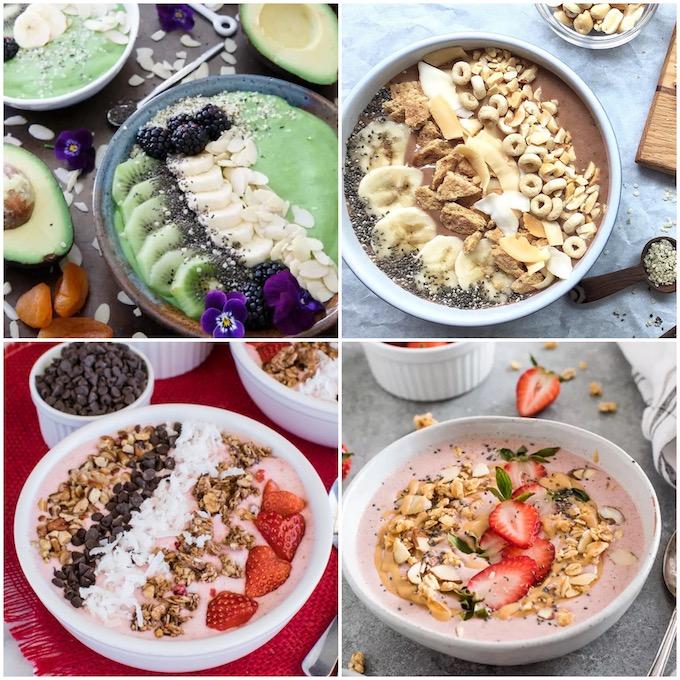 Avocado Pineapple Smoothie Bowl via Running to the Kitchen. A tropical delight that's packed with nutrients.
Peanut Butter Banana Smoothie Bowl via Liz's Healthy Table. This classic combo can't be beaten.
Strawberry Coconut Smoothie Bowl via Inside Bru Crew Life. A simple yet satisfying recipe that can be customized with your favorite toppings.
Strawberry Peanut Butter Swirl Smoothie via Flavor the Moments. Your favorite sandwich combo in drinkable form.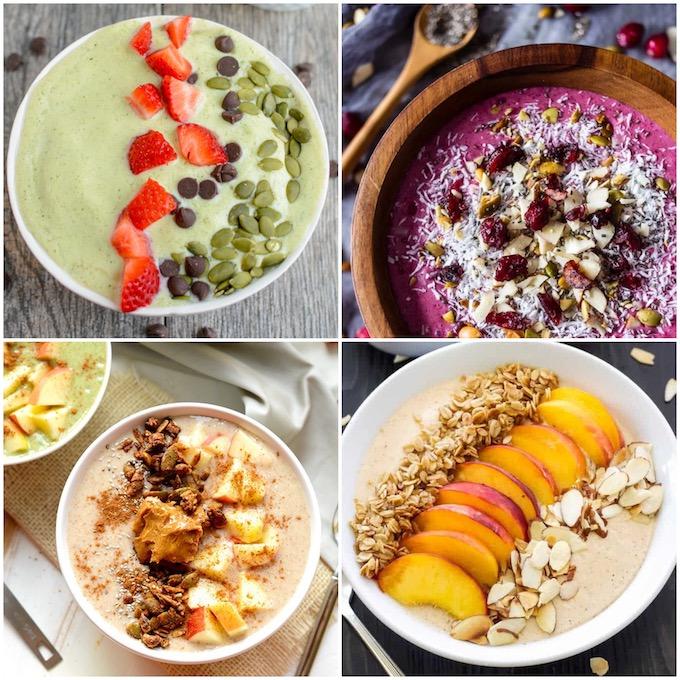 Peach Zucchini Smoothie Bowl via The Lean Green Bean. The perfect way to use up some of that summer zucchini.
Cranberry Smoothie Bowl via Nutmeg Nanny. Cranberries aren't just for Thanksgiving!
Apple Pie Smoothie Bowl via Fit Foodie Finds. Apples are often overlooked for smoothies but make a great addition!
Peach Pie Smoothie Bowl via Spoonful of Flavor. Taste as good as dessert!
Blueberry Peach Smoothie Bowl via A Cedar Spoon. A classic flavor combo that everyone will love!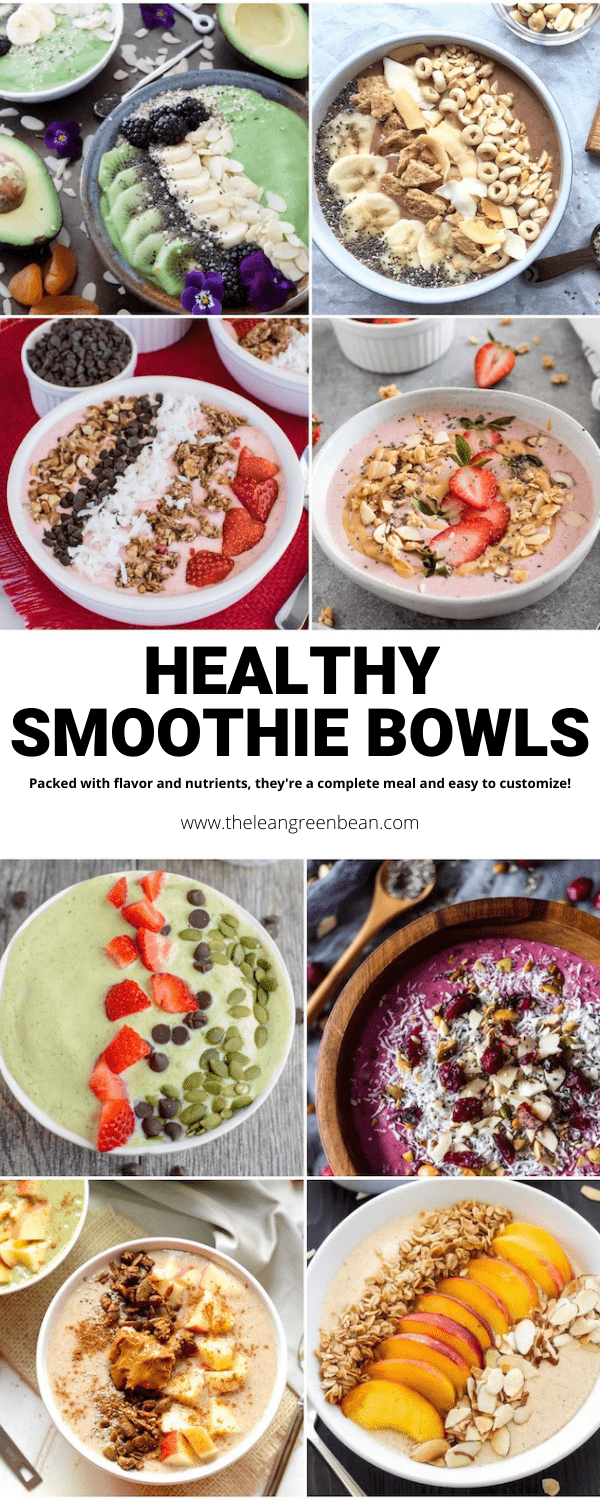 Let's chat:
Do you prefer smoothies or smoothie bowls?
Enjoy!
–Lindsay–
LEARN HOW FOOD AFFECTS YOUR BODY.
Get my free Table Talk email series where I share bite-sized nutrition information about carbs, protein, and fat, plus bonus information about snacks and sugar!