Hi friends!
Just popping in to share my food prep from last week. I skipped doing it on Sunday because my parents were in town, but was able to sneak some in on Monday morning before they left: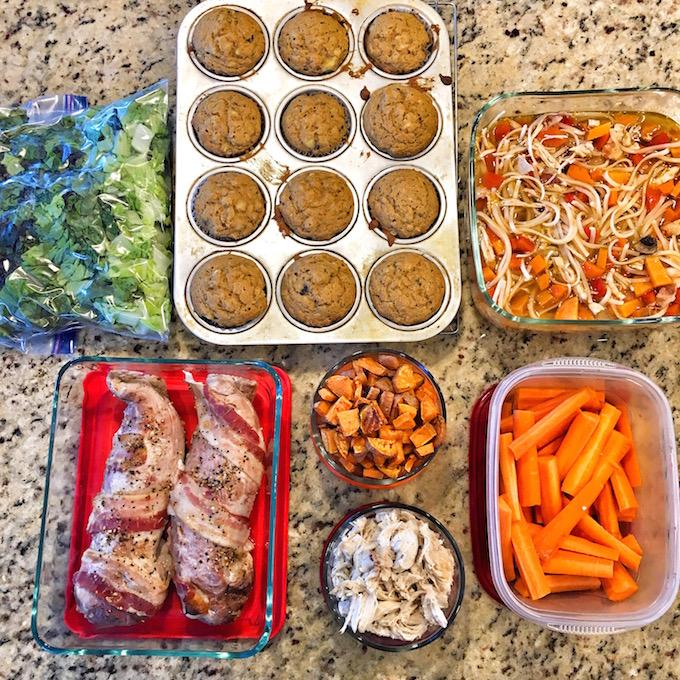 I made:
Bacon-wrapped pork tenderloin
Instant pot shredded chicken
Roasted sweet potatoes
Carrots
Lettuce for salad
Asian Chicken Noodle Soup
I was terrible about taking pictures last week and can't remember exactly what we ate. We had BBQ on Tuesday for valentine's day and a few late dinners with random odds and ends. Here are a few pictures I did snap: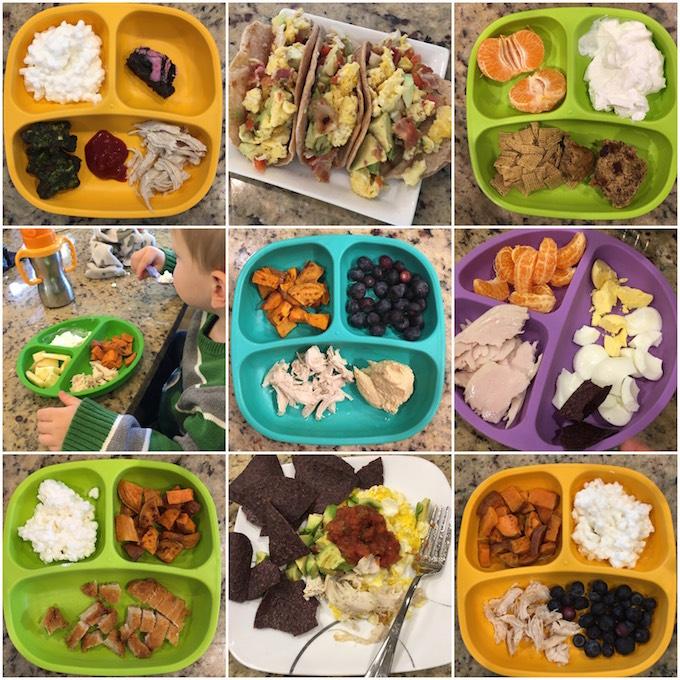 Cottage cheese, broccoli bites, chicken and leftover brownie
Breakfast tacos (recipe coming this week)
Clementine, yogurt, Life cereal and muffin
Apples, cottage cheese, chicken and sweet potatoes
Chicken, hummus, blueberries and sweet potatoes
Turkey, clementine and egg
Cottage cheese, sweet potato, chicken fingers
Chicken, egg, avocado and salsa with chips
Chicken, blueberries, cottage cheese and sweet potato
We had a bit of a rough week and to be honest, I didn't put a whole lot of effort into food. There were a lot of repeats but I was glad to have the chicken and sweet potato cooked and on hand so I could give Squish something to eat without really thinking about it.
Enjoy!
–Lindsay–