Hi friends!
Time to chat about another round of weekly eats. Here's what I food prepped last weekend: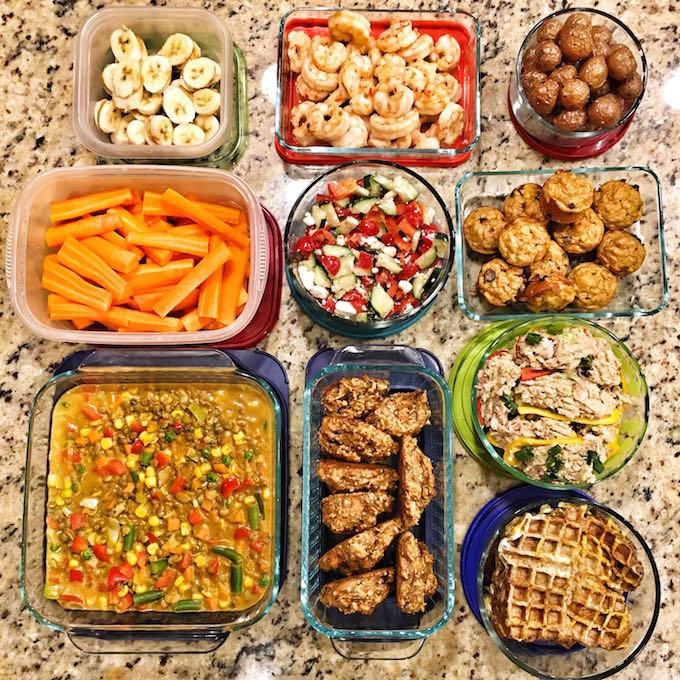 I made:
Carrots for snacking
Banana pb sandwiches – I stick them in the freezer and eat them for a quick snack.
Shrimp sauteed with garlic and thai chili sauce
Waffle french toast – just dip bread in a mixture of eggs and milk and cook on a waffle iron.
Tuna mixed with hummus & avocado and stuffed in mini bell peppers
Roasted potatoes
And here's what we ate for dinner throughout the week: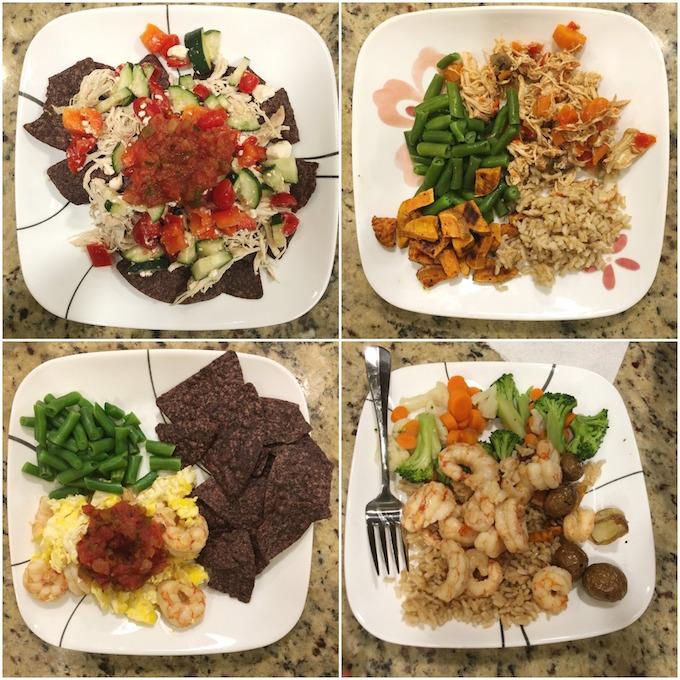 Sunday – We ate the Lentil Curry with some naan from the freezer
Monday – Instant Pot Shredded Chicken. Just cooked some plain chicken in broth in the Instant Pot. I put mine over chips and topped with the Greek Hummus topping to make nachos
Tuesday– Instant Pot Asian Chicken with steamfresh and roasted sweet potatoes. I needed to make and shoot pics of this recipe so I made it in the afternoon and we reheated it for dinner.
Wednesday – The shrimp I cooked during food prep. I heated mine up with some scrambled eggs. Hubby ate his with leftover rice and veggies.
Thursday – Dinner out – I had Coq au Vin and hubby had a French Dip.
Friday – Dinner out –
Here are some Squish eats: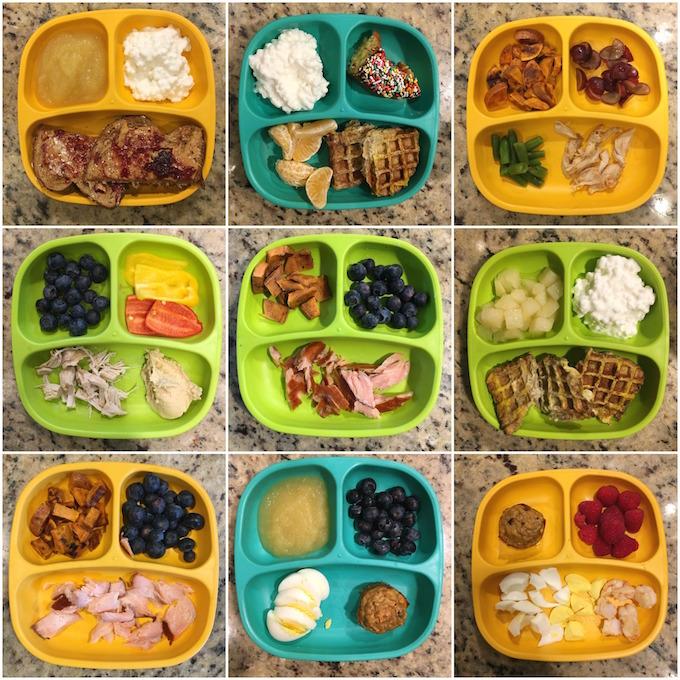 He had:
Applesauce, cottage cheese and pb&j toast
Cottage cheese, donut, clementine and waffle french toast
Roasted sweet potatoes, green beans, grapes and asian chicken
Blueberries, mini peppers, shredded chicken and hummus
Sweet potatoes, blueberries and smoked salmon
Pears, cottage cheese and waffle FT
Sweet potatoes, blueberries, smoked salmon
Applesauce, blueberries, hb egg, sweet potato bite
Sweet potato bite, raspberries, hb egg and shrimp
And a few lunches. I ate the tuna peppers a couple days for lunch and the sweet potato cookies for breakfast: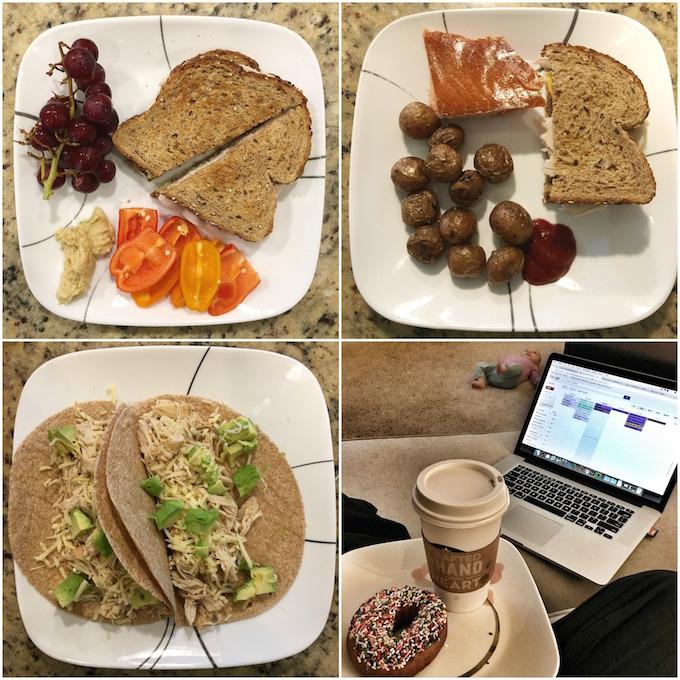 One day I had a turkey avocado sandwich with grapes, hummus and peppers.
One day hubby had a turkey and cheese sandwich, potatoes and smoked salmon.
One day hubby had chicken tacos.
Tuesday morning hubby surprised me with Starbucks and a coffee 🙂
That's it for this week!
What's the best thing you ate this week?
Enjoy!
–Lindsay–