Hi friends!
Time for another round of food prep…plus some additional details about what groceries we bought and what we ate for all week. Here's what I prepped last weekend: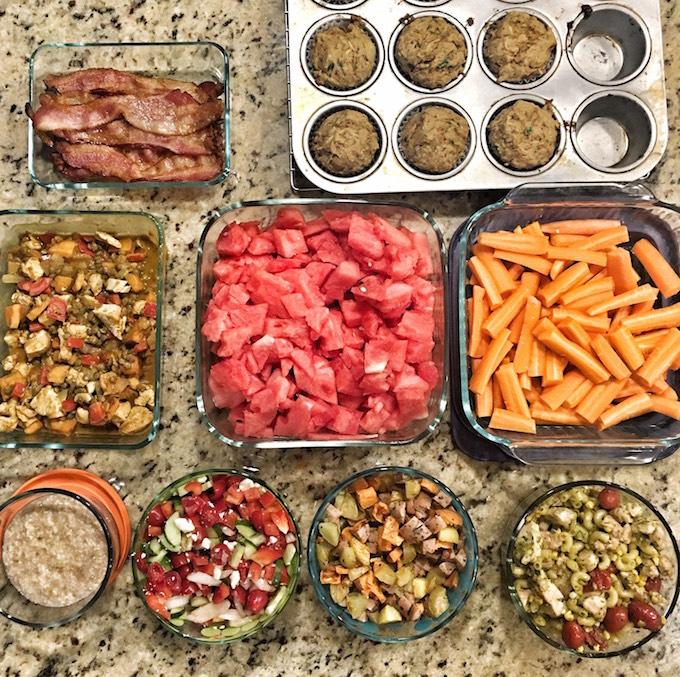 I made:
Homemade Oat Cereal for the baby
Chicken and Lentil Curry (similar to this except with chicken added
Bacon
Watermelon
Pesto Chicken Caprese Pasta (recipe coming soon!)
Carrots
I've had some of you ask what we buy each week as far as groceries, so last weekend I snapped a few pictures from our trips to Costco and Meijer: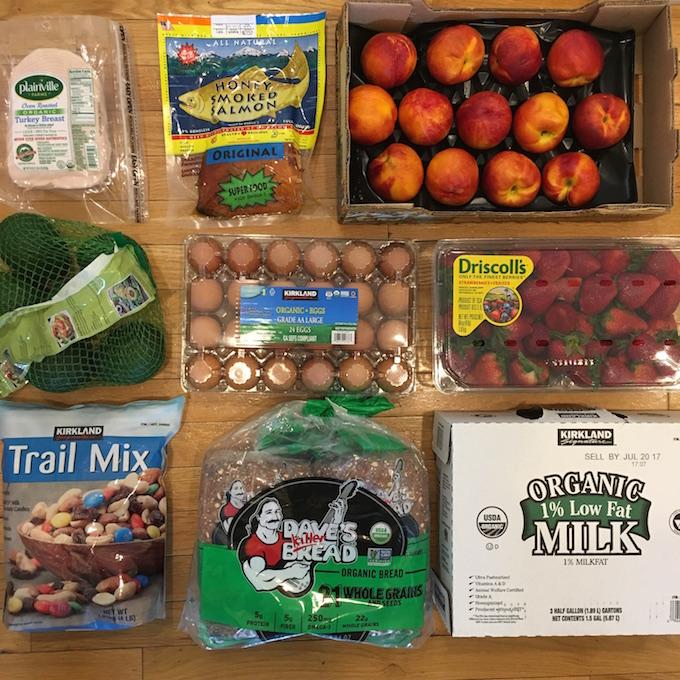 At Costco we bought trail mix, avocados, Plainville turkey, Honey Smoked Salmon, organic eggs, Dave's Killer Bread, Organic 1% milk, strawberries and nectarines. This definitely isn't everything we buy at Costco. I also get things like nuts, seeds, dates, wine, feta cheese, tortellini, animal crackers, aussie bites, baby wipes, toilet paper, paper towels, coffee, Kind bars and more. It just depends on the week.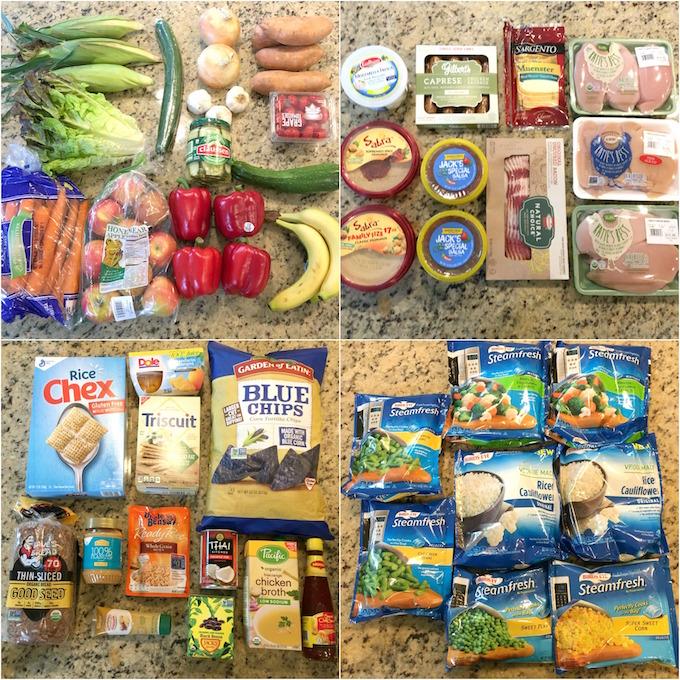 At Meijer we bought:
Corn, lettuce, carrots, apples, peppers, bananas, zucchini, pickles, garlic, onion, tomatoes and sweet potato
Fresh mozzarella, Sabra hummus, Jack's Special salsa, bacon, Gilbert's chicken sausage, Sargento cheese and Katie's Best chicken.
Chex, Dole peaches in 100% juice, Triscuits, Garden of Eatin' tortilla chips, sweet thai chili sauce, Pacific low-sodium organic chicken broth, Thai Kitchen coconut milk, Jack's black beans, Uncle Ben's 90 sec brown rice, Garden Gourmet ginger, Crazy Richard's peanut butter and Dave's Killer Bread thin sliced
Steamfresh frozen veggies, Birds Eye frozen plain riced cauliflower
I rarely have many meals planned out ahead of time so here's what we had for dinners this past week: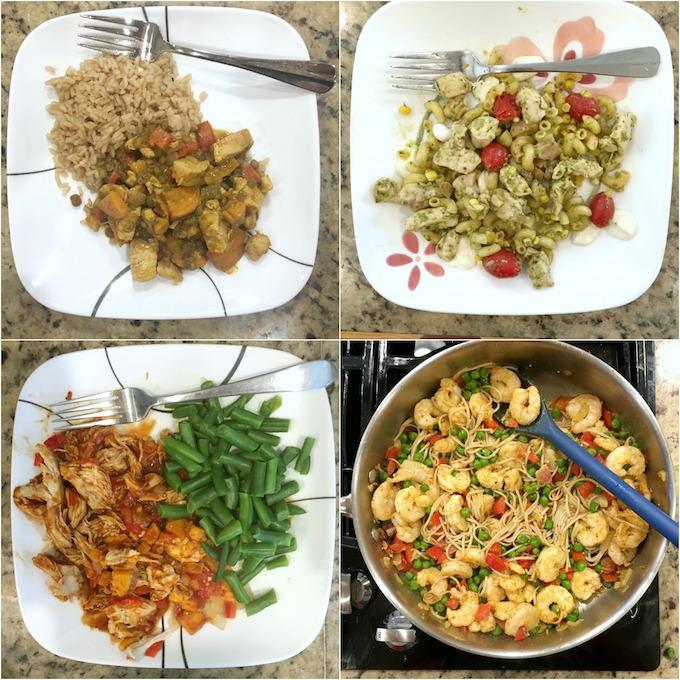 I used one package of chicken to make the curry during food prep, along with some lentils from the pantry. We ate it for dinner on Sunday night. I had 90 sec brown rice and hubby had cauliflower rice with his.
We used one package of chicken to make the Pesto Chicken Caprese Pasta Salad during food prep. We reheated it and ate it dinner on Monday.
On Tuesday I put one package of chicken into the Instant Pot with a diced sweet potato, red pepper and some onion, garlic and broth and cooked for 8 minutes. We ate with steamfresh green beans.
On Wednesday I sauteed onions, peppers, garlic and some leftover bacon in butter, added a package of shrimp I thawed from the freezer, a bag of frozen peas and some soba noodles from the pantry along with lots of oregano and paprika.
Thursday night we went out to eat and I had a Southwestern Chicken Salad with no dressing and extra guacamole.
Friday we went out to dinner as well.
For lunches we ate a lot of leftovers, plus the hummus topper, turkey sandwiches, smoked salmon etc. For breakfast hubby at the roasted potatoes and chicken sausage with eggs and squish and I had muffins with fried eggs and fruit.
What'd you prep this weekend?
Enjoy!
–Lindsay–