Hi friends!
I've been slacking at getting these food prep posts up on Sundays, but I haven't been slacking on doing the actual prep!
Here's what I did last weekend: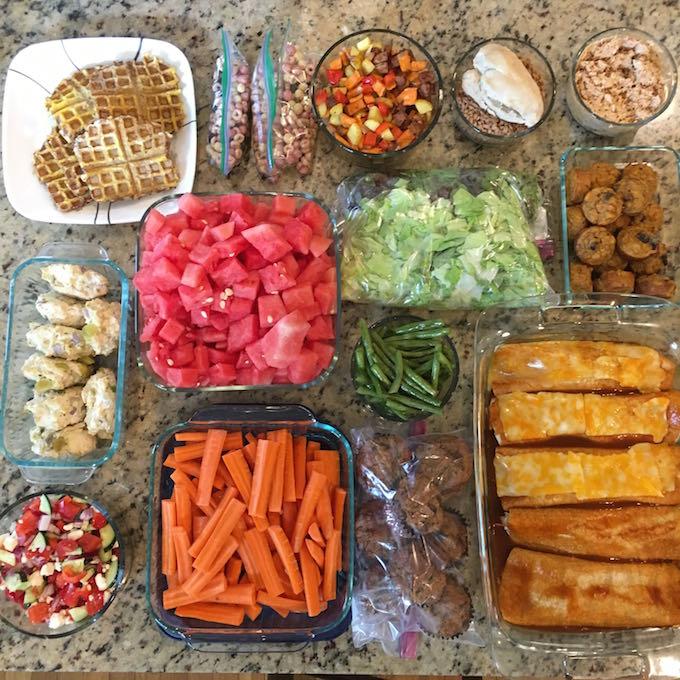 I made:
Hummus topper
French Toast Waffles
Lettuce, Watermelon, Roasted Green Beans and Carrots
Chicken and Black Bean Enchiladas
Farro
Tuna with Hummus
What'd you prep this weekend?
Enjoy!
–Lindsay–