Hi Friends!
It's been a while, but I'm back on the food prep train! I'm making it my goal to do at least a little food prep every weekend this year. Hopefully I can keep it up!
Here's what I prepped last weekend (excuse the terrible photo – my son was spiking a fever just as I finished prep):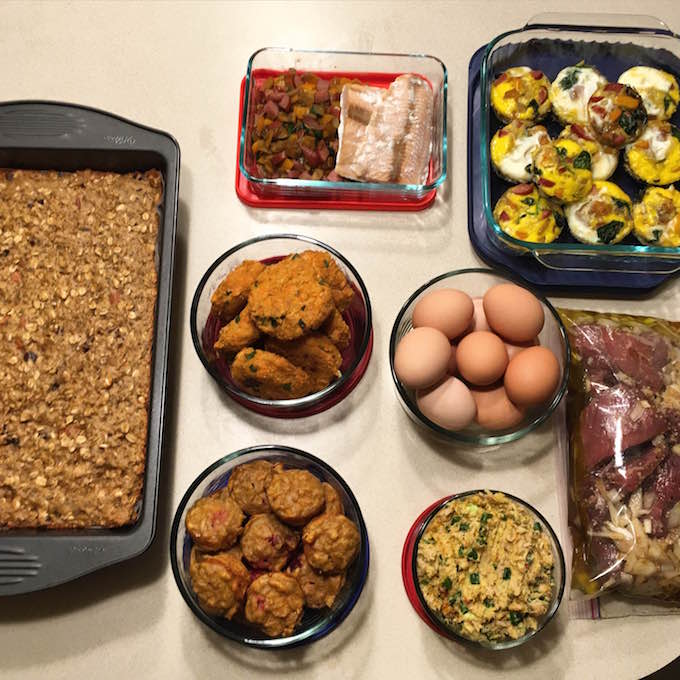 I made:
Sweet Potato Bites with fresh cranberries
Salmon Quinoa Cakes – my recipe for Tuna Quinoa Cakes but I subbed fresh salmon
Egg Muffins – this recipe for Paleo Breakfast Casserole, just in muffin tins and with sausage
HB eggs
Tuna salad – similar to this recipe
Steaks marinating for hubby
Extra veggies and sausage from the egg muffins and extra salmon
---
Here's what a couple of you made: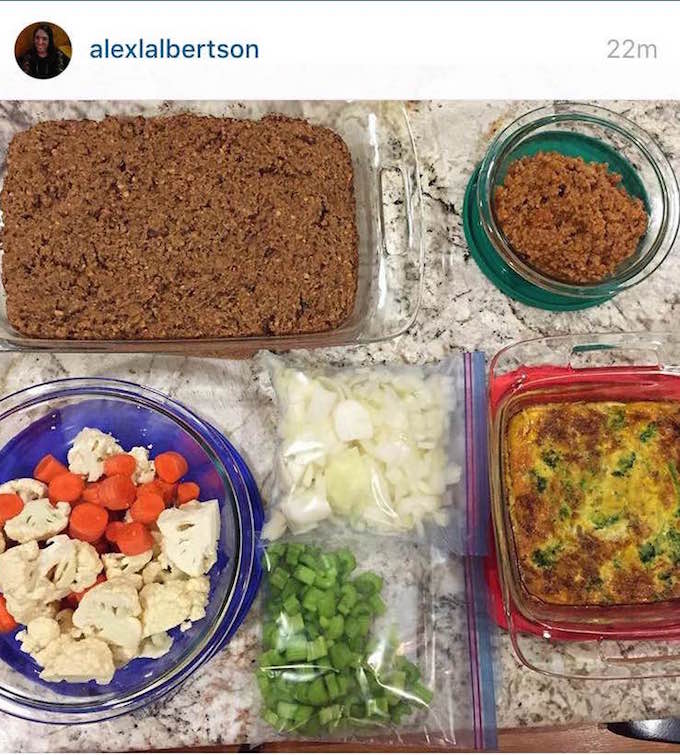 My friend Alex did her first ever food prep! So proud. She made my breakfast bars and loved them!
Dixie made: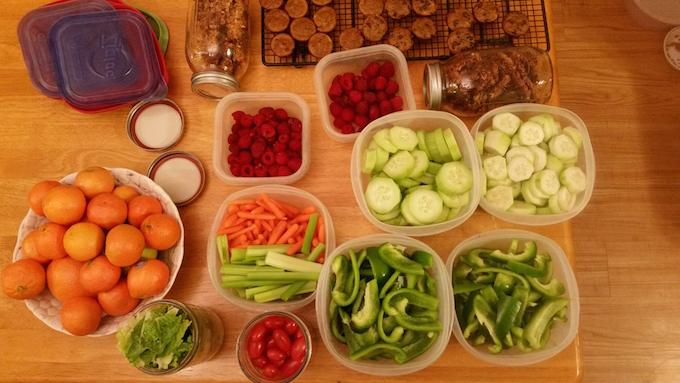 Food prep for today, from top left:  homemade granola, sweet potato banana bites (with and without chocolate chips), cut up cucumbers and green peppers, raspberries, celery sticks and carrots, grape tomatoes, and shredded lettuce.  It is a week to feast!
---

Are you prepping food this weekend? Email me a pic so I can share it to inspire others! Theleangreenbean (at) gmail (dot) com.
Enjoy!
–Lindsay–