Ready in 60 seconds, these super simple mini Greek Yogurt pies are the perfect way to satisfy your sweet tooth.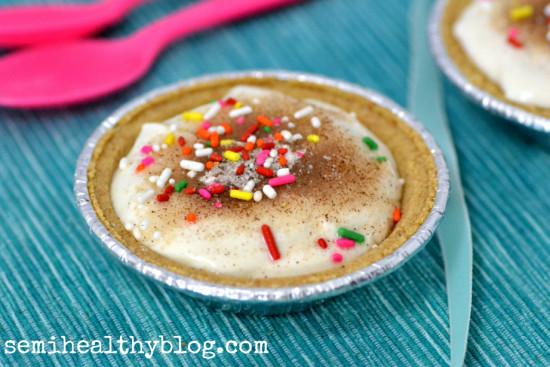 Hi Friends!
I'm away at a little blogging conference today so my girl Amanda is taking over to share a tasty treat with all of you! Enjoy!
---
Hello there Lean Green Bean readers! My name is Amanda and I blog over at Diary of a Semi-Health Nut about a variety of things like semi-healthy recipes, my attempts at running, and lately my new cat, Zoey Fluffy Butt.
I've had the pleasure of following Lindsay's blog for the past 3(?!) years and I'm so excited to have the opportunity to take it over for the day. Hopefully this means she gets a little more time to snuggle squish (<-her cute baby, incase you didn't know) and update her Bean Bytes so I know what posts I need to be reading next week.
Keep it Simple and Semi-Healthy
I'm with Lindsay—healthy food shouldn't be complicated! I think sometimes we get into our heads that to live a healthy life, we have to do workout for hours every day, and spend another couple of hours cooking healthy meals with weird healthy ingredients so we can be a healthy living goddesses.
That's simply not true! Don't overwhelm yourself with complex workout routines and recipes. Just keep it simple! That way you won't give up after a week due to unrealistic expectations.One unrealistic expectation (for me anyways) is giving up dessert. I often wonder…is this person who says they are giving up dessert never going to eat another piece of chocolate again? How is this possible?
Instead of totally giving up desserts, why not try to make your desserts semi-healthy? Adding bananas and protein to cookies, flaxseed flour to fudgy hot cocoa bars and even making your own homemade fruit roll-ups are just a few ways to satisfy your sweet tooth while adding some needed nutrients into your body.
Win-win, right?
This isn't to say that I don't ever eat regular desserts, I just try to make most of my desserts semi-healthy so I'm at least getting some health benefits. Chocolate is always a viable option by the way…hello antioxidants!
Mini Greek Yogurt Pies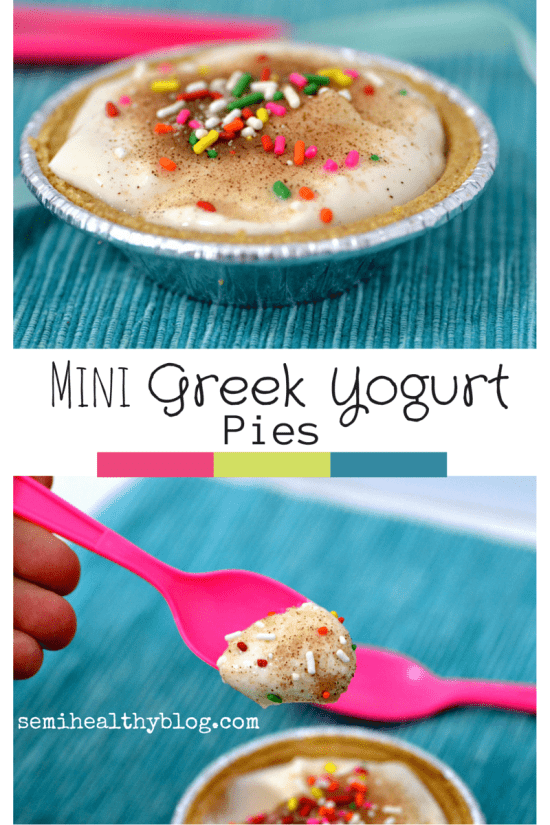 I've brought you guys a super simple semi-healthy dessert you can whip up in 60 seconds flat. You could probably even get your significant other, kids, friends or anyone who doesn't like to eat "healthy" to dig into this tasty sneakily-healthy creation.
One of my favorite things to do is whip up a semi-healthy dessert, feed it to friends and not tell them there's anything healthy in it until they are done raving over it.
Then boom! I drop the health bomb on them!
Okay not really, I just let them know there are a few healthy ingredients and watch their surprised faces! These mini Greek yogurt pies have been perfect for me as a treat after a run or as a little something sweet after dinner without being TOO sweet.
Mini Greek Yogurt Pies Recipe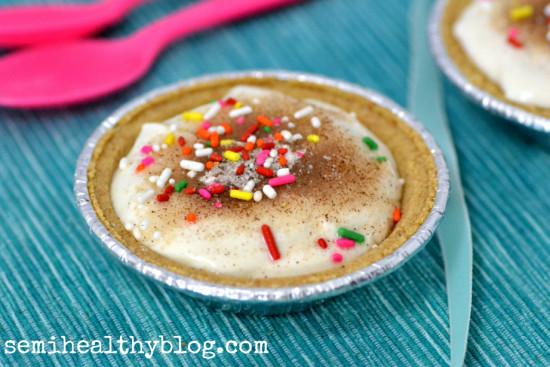 Ingredients:
Mini graham cracker pie crust*
1/2 cup your choice of Greek yogurt
Toppings such as sprinkles, cinnamon-sugar, whipped cream, mini chocolate chips, chopped nuts
Instructions:
Pile your Greek yogurt and toppings into a cute little mini graham cracker pie crust. I used leftover sprinkles and cinnamon sugar from my recent (sweet sugar and butter-filled) dessert Lemon Snickerdoodle Funfetti Cookies. Grab a spoon and dig in!
*I found these at Target, but you can also find them on Amazon. An alternative could be made by putting some graham crackers and melted butter into a food processor and pressing the mixture into the bottom of a small bowl or cupcake liner. Scale down this recipe for precise measurements. You could also just use crushed graham crackers if you want to nix the butter. It's your dessert!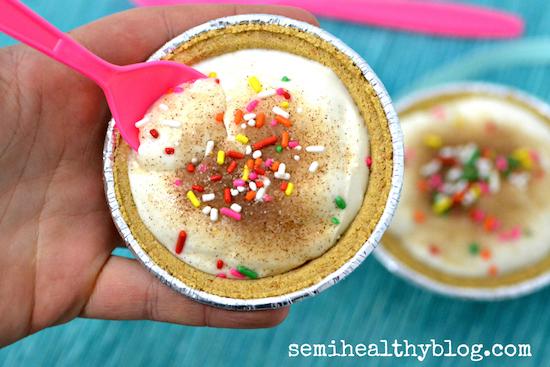 Benefits of Greek Yogurt
Not all Greek yogurts are created equally, but in general, these tend to be the benefits:
-Higher in protein than regular yogurt
-Lower in sugar than regular yogurt
-Probiotics which aid digestion
-Calcium for your bones
So what are you waiting for? Whip up your own awesome Mini Greek Yogurt Pies and be sure to let me know what you came up with!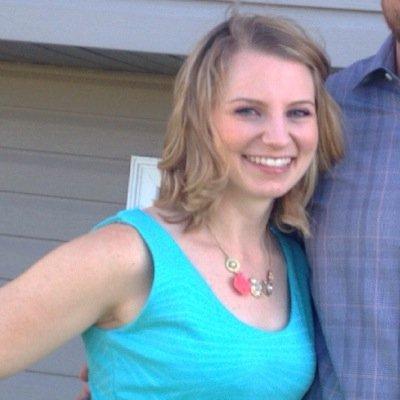 Thanks Lindsay for letting me take over your blog for the day.
Questions:
Are you a fan of Green yogurt? Which brand and flavor?
Do you make semi-healthy desserts? What's your favorite recipe? Share it below in the comments!