Wondering how to practice sight words with your kids when they're first learning to read? Here are some fun, easy ways that will keep them interested and engaged and make learning fun!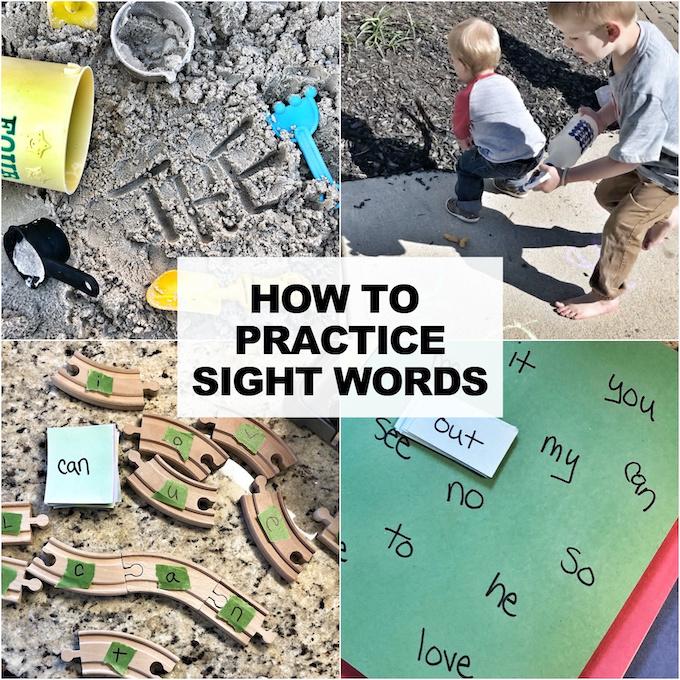 Hi friends!
Over the past couple of months, I've been keeping a list of how to practice sight words with my five-year-old. I know there are varying opinions about whether sight words are important, how often you should practice, when you should start practicing etc. I'm not here to give you any answers. But I've been doing them several times a week with my son and am always looking for creative ways to work practicing them into our day. I made of list of some of our favorite activities and then reached out to you guys as well and asked you to share your favorites. So, if you're looking for ideas, here are some to try!
How To Practice Sight Words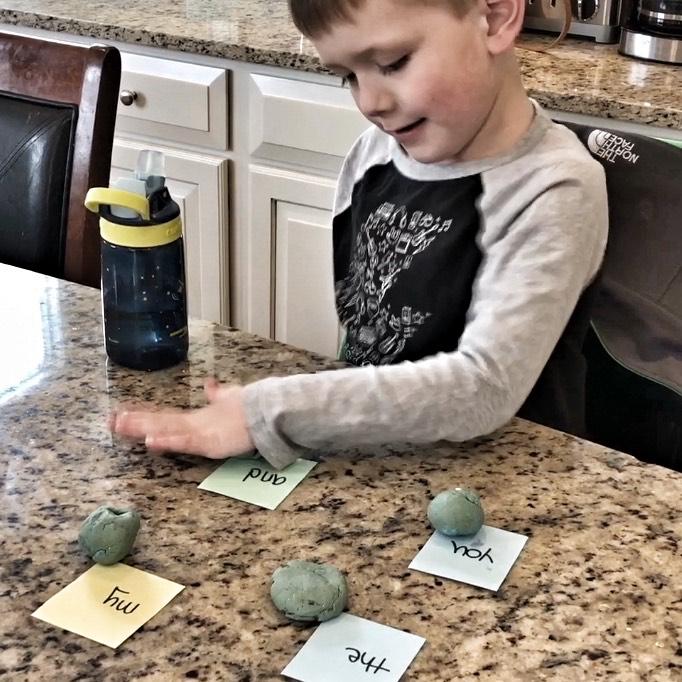 Write down a few words and put a ball of playdough near each one. Call out a word and have them smash the ball on that word!

Tape sight words around the house and send them on a scavenger hunt to find them all.

Play "I Spy" and call out a word you taped around the room and have them run and get it.

Write words on a dry erase board, on the window or on a mirror, call out the word and have them erase it.

Try sight word Go Fish. You could make your own cards with notecards or tape words onto a deck of cards.
Practice writing them. Pour some flour, sugar or sand into a tray, spread some shaving cream on the shower wall or a window or squeeze some paint into a ziploc bag and let them practice writing the words you say. Or practice writing them on paper.
Incorporate them into sensory play – Have them practice while jumping on the trampoline or tape words up on the wall so they have to jump and slap them.

Read lots of books! Ask them to find a certain word on each page.

Write words in chalk on the driveway and have your child run from one to another as you call them out and jump on them or spray them with a spray bottle.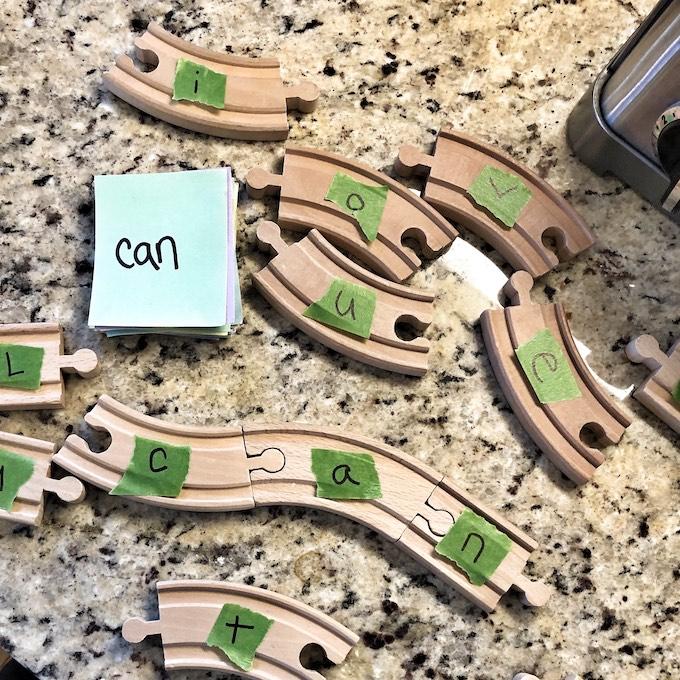 Put painter's tape on train track pieces, write a letter on each piece of track and have them connect the track pieces to form a word.
Use cooked spaghetti noodles or rolled out playdough to form the letters to spell sight words.

Have a flashcard race. Write words on a stack of notecards. Hold them up and have them read two words, then run a lap around the house or up and down the stairs and then come back for two more words.

Build words with magnetic letters on the fridge.
Play sight words bingo.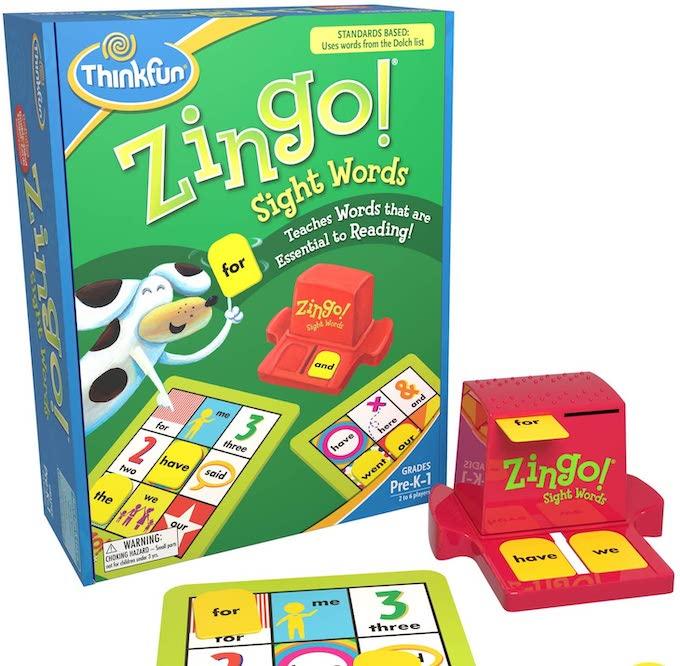 Here are some resources that were recommended that I was able to find links for on Amazon (affiliate links). I haven't tried most of these myself but feel free to check them out! We have regular Zingo and love it so I'm definitely considering getting the sight word version!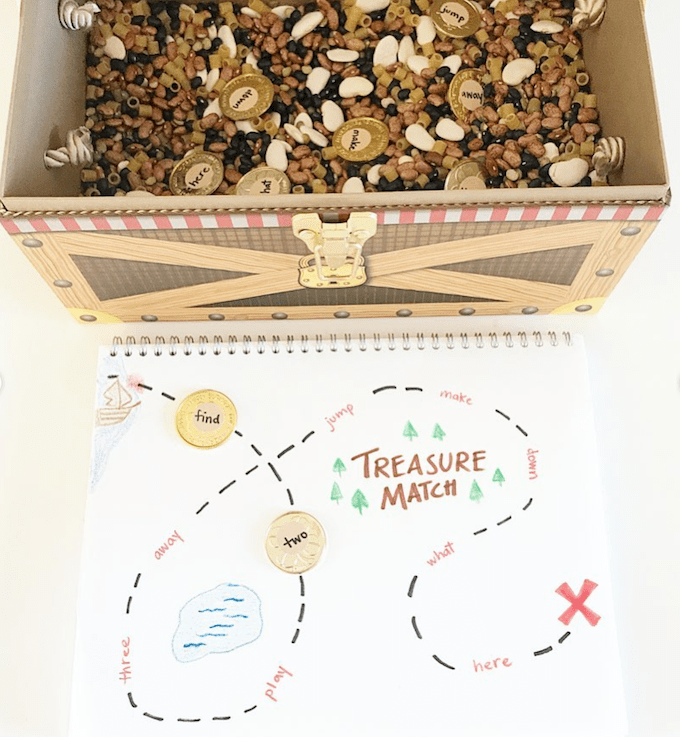 Here are a few online resources that were recommended!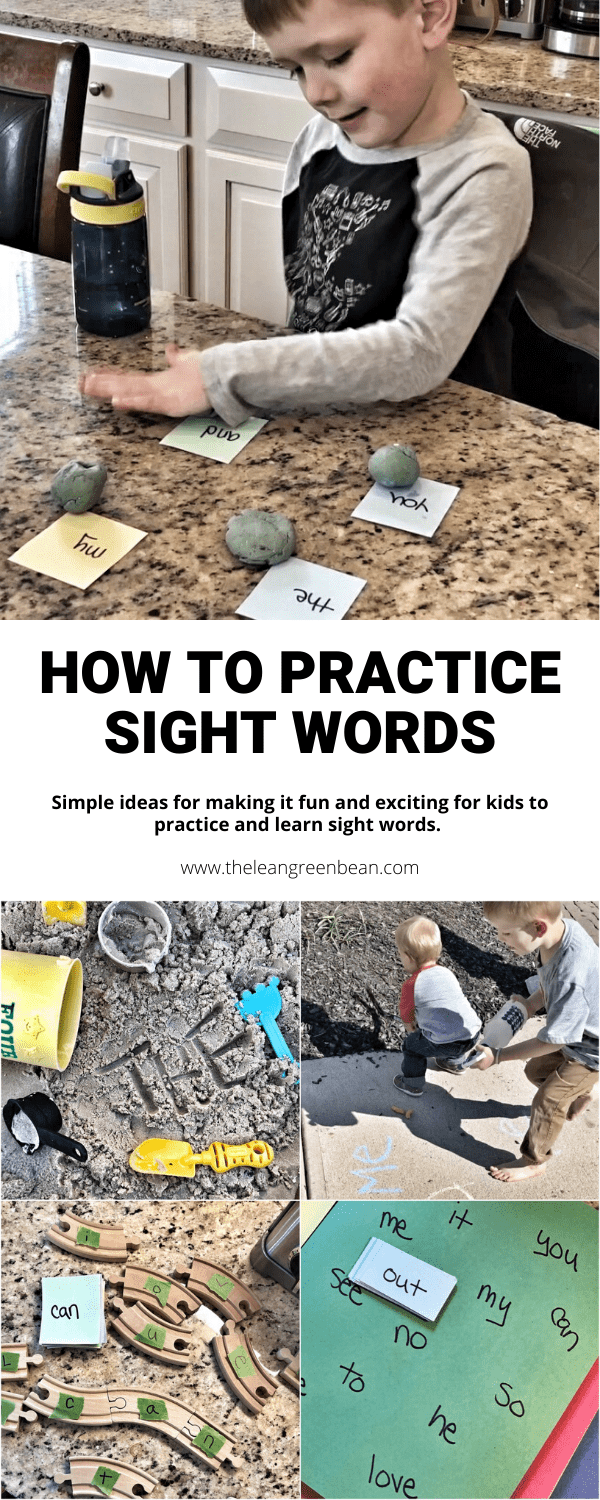 If you have other favorite sight word activities, please leave them in the comments!
Enjoy!
–Lindsay–
LEARN HOW FOOD AFFECTS YOUR BODY.
Get my free Table Talk email series where I share bite-sized nutrition information about carbs, protein, and fat, plus bonus information about snacks and sugar!