Hi Friends!
I'm back! We got home from vacation late Tuesday night and I've spent the past two days trying to control my overflowing inbox and get my life back in order. I think i'm almost there 🙂
Huge thank you to all my guest post-ers who helped me out while I was gone. You guys seemed to really like all of their posts, which is no surprise…because I loved them all!
I figured it was about time to do another Fitness Friday recap, as well as share some pics of The Crossfit Games. When we left off, I was supposed to be taking a rest day….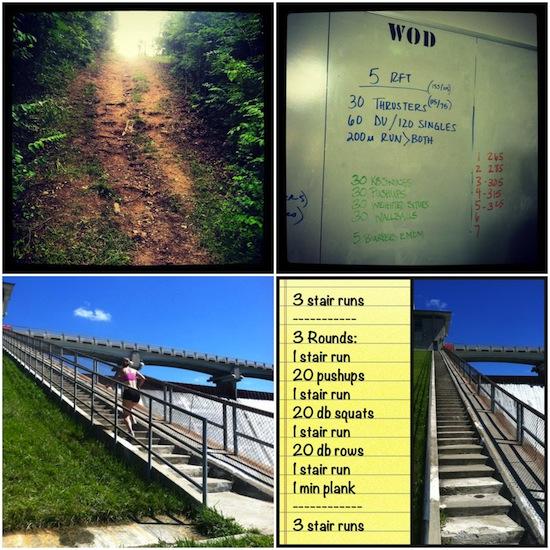 1. Instead, my coach called me up and asked me to run stairs with her. The stairs were too busy so we ran the hill with a 40 pound sandbag.
2. Double wod on Saturday morning. Partner wod, 15 min rest, then wod two individually.
3 & 4. Sunday morning wod at the stairs at the dam with my friend Jackie. We used 25 pound dumbbells for the rows and the squats. 1 stair run was all the way up the steps and back down.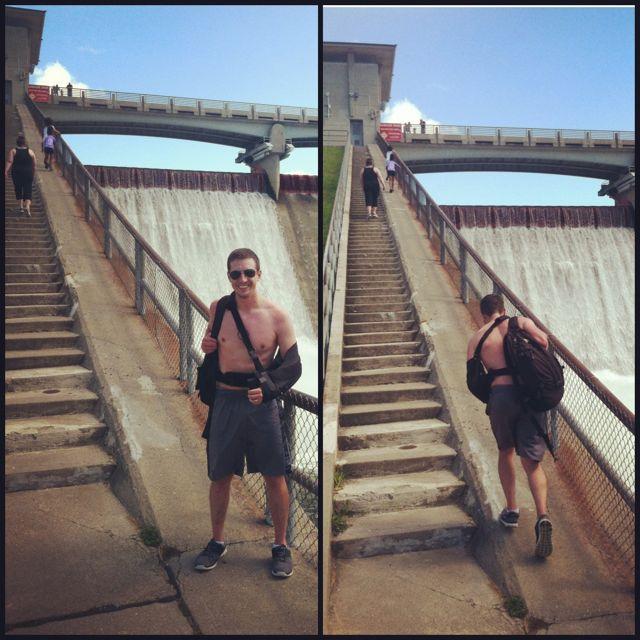 Hubby joined us. He did his own stair wod with a 42 pound backpack (we put a bag of cat (clean) cat litter in there) on one shoulder. Beast mode.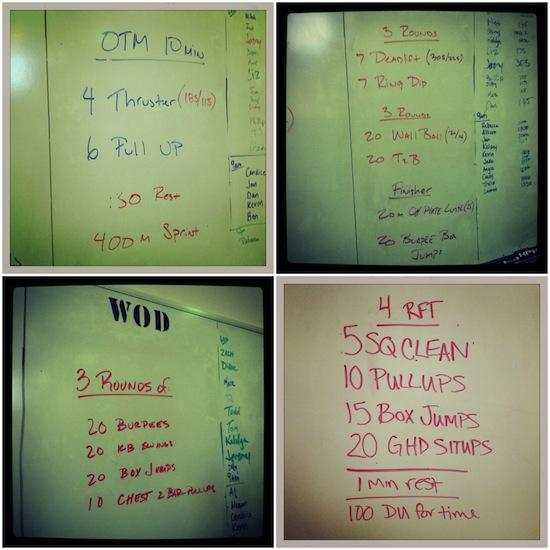 1. Monday: This WOD was the worst. For real. I did 95# thrusters and almost died.
2. Tuesday: Brutal – I did 175# deadlifts and banded ring dips – finished in 18:03
3. Wednesday: Another tough one! 16:16 Rx! I did all 30 of my chest to bar pullups baby! Reverse grip…but still counts 🙂 plus 24 inch box jumps
4. Saturday: Open gym wod- 95# squat cleans, 24 in box, finished in 15:00 – then 100 DU in 1:34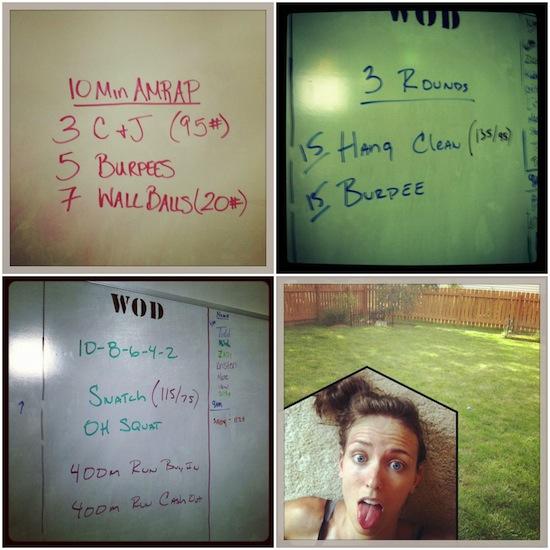 1. Sunday: Holy legs!!! Quads on fire. Finished 7 rounds Rx
2. Monday: Sweaty #wod complete! 6:45 Rx
3. Tuesday: Last wod before we left on vacation. It killed my wrists, even with wraps! 11:34 Rx
4. I've also been mowing the lawn which is a workout in itself.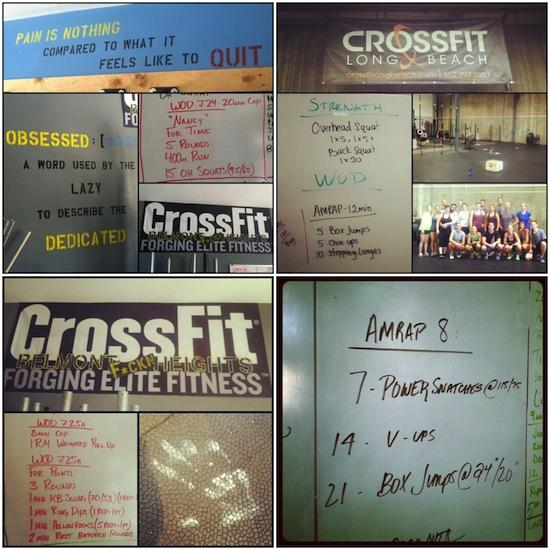 While we were in Cali, we dropped in at two different boxes, one of them twice! It's always fun to see what different boxes do with their space and how they run things.
1. Wednesday: We went to Crossfit Belmont Heights and did Nancy. My time was about 30 seconds slower than my PR but still a great workout.
3. Thursday: We went back to Belmont Heights and did another wod. I did a 19# weighted pullup and then 148 reps for the wod- did 45# kb swings and banded ring dips
2. Friday: We checked out Crossfit Long Beach- Did 5 OHS at 85#, then 8 at 90#, 20 back squats at 115# and then 12+5 rounds for the wod with 24 inch box jumps!
4. Wednesday: First wod back after vacation. We did 4×400 m sprints and then I did 3 rounds + 2 for the wod with 24 in box jumps
——————
And now, here are some pics from the games. I'm not going to recap the events for you because it would take forever and I'm to tired for that. Plus, I  know many of you don't really care 🙂 But, hopefully most of you will enjoy the pictures! Lots of good looking people! And if you're into Crossfit and want to read a   recap, check out Anne's post about The 2013 Reebok Crossfit Games. She did a great job recapping everything!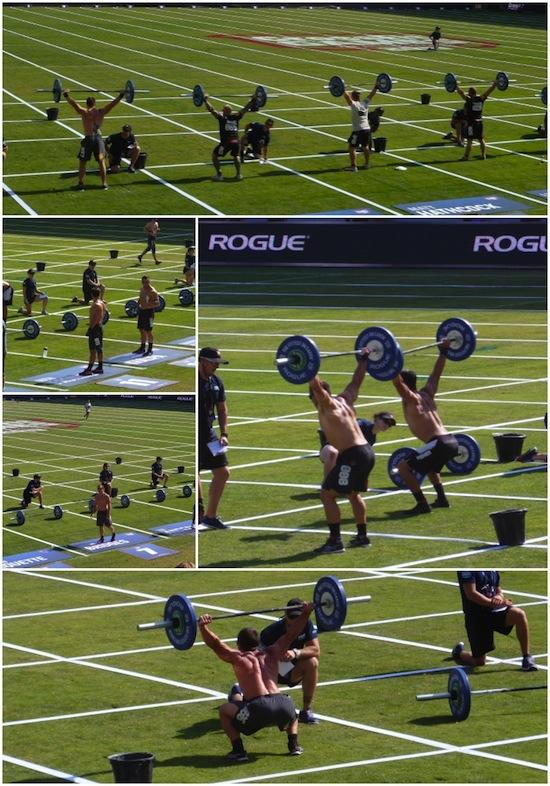 The men doing "Naughty Nancy"- our boy Josh Bridges won this event!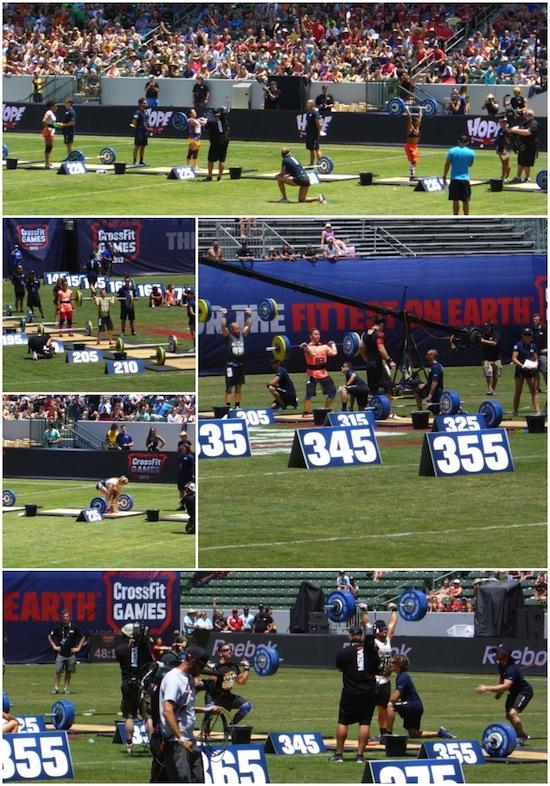 Clean and Jerk Ladder- the top guys did 355#, crazy heavy!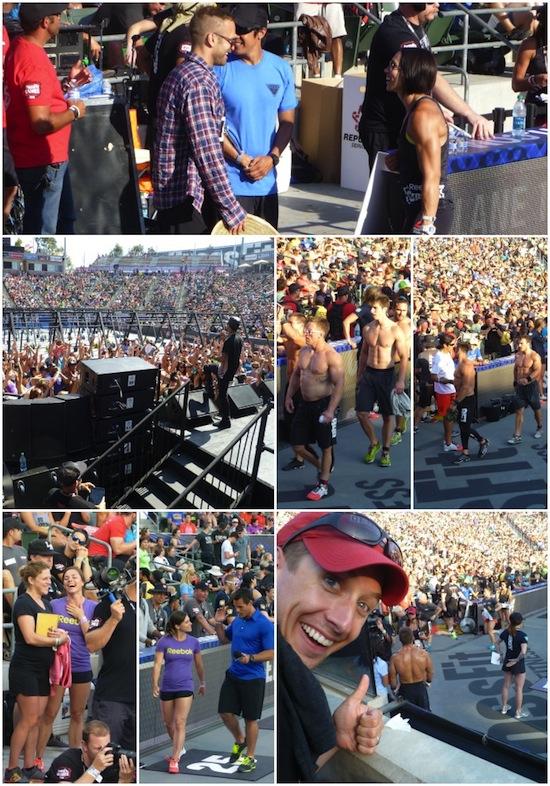 We loved seeing all the CrossFit celebs and rapper "Tyga" performed. Bob Harber still owes us a picture 🙂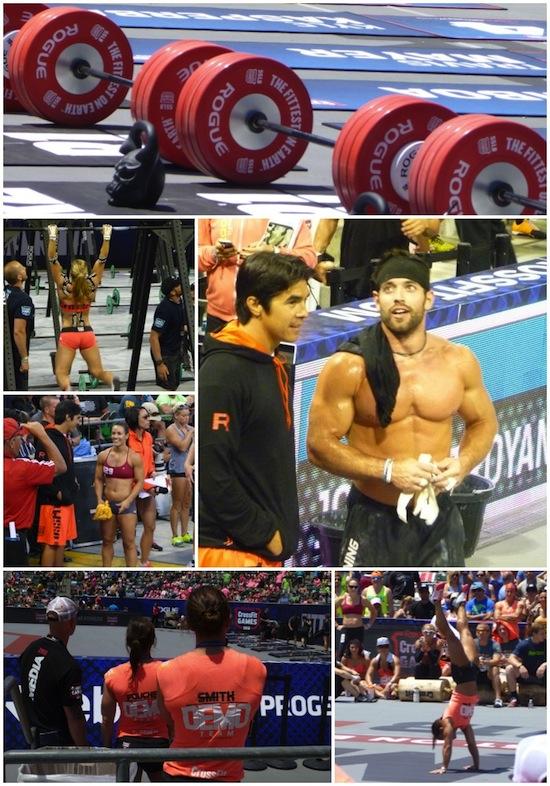 The final 2 events: The Cinco.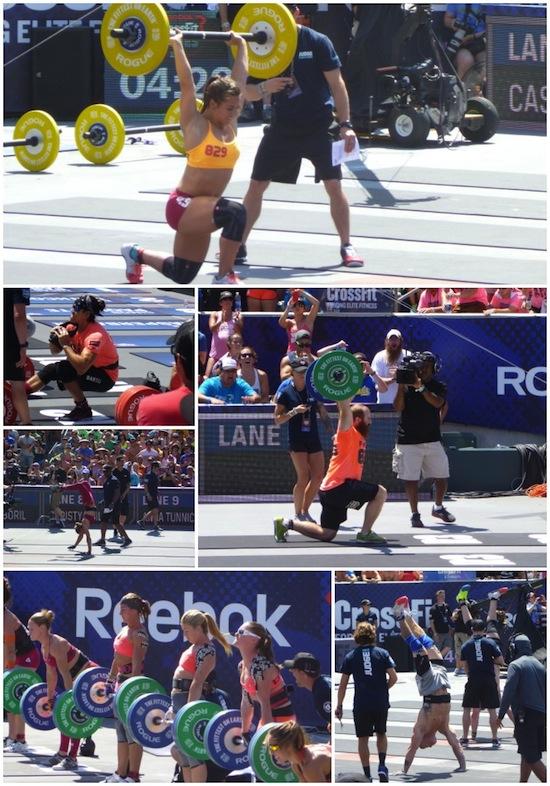 Super heavy deadlifts, weighted pistol squats, handstand walks, muscle ups, deficit handstand pushups and overhead walking lunges.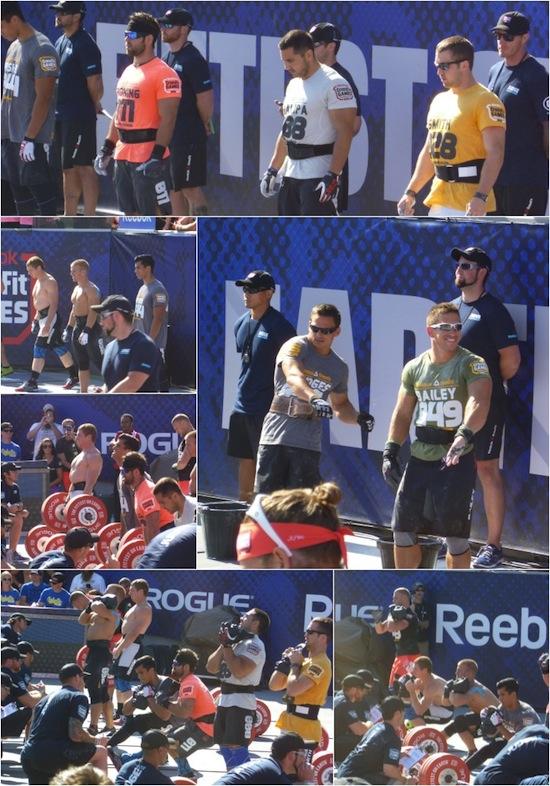 The guys were deadlifting 405 pounds!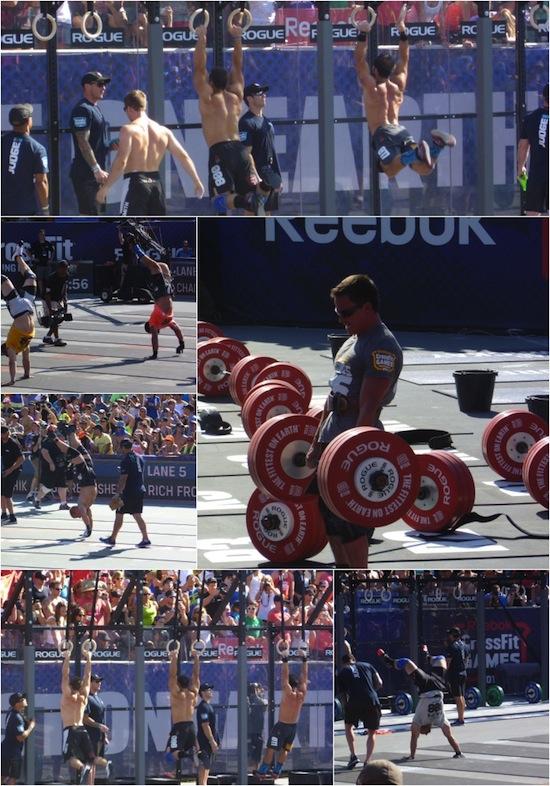 Happy Friday!
Enjoy!
–Lindsay–
LEARN HOW FOOD AFFECTS YOUR BODY.
Get my free Table Talk email series where I share bite-sized nutrition information about carbs, protein, and fat, plus bonus information about snacks and sugar!