Hi Friends!
Time for another Fitness Friday. It's been too long once again. Let's play catchup shall we? We're backing all the way up to the day before I left for Blend Retreat!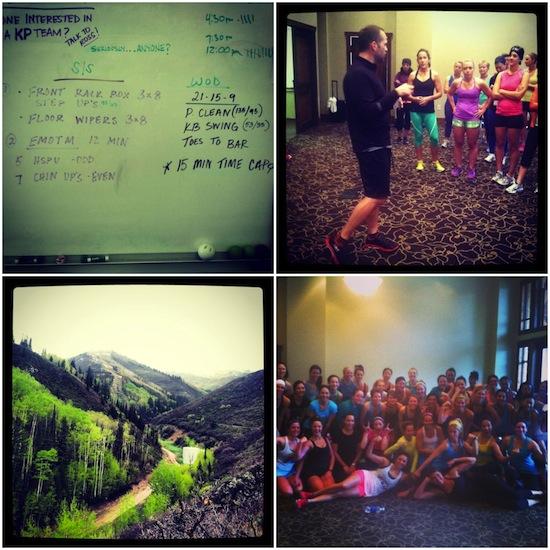 1. Hardest day of #crossfit in a while. 12:49 with 85# cleans, 35# kb swings
2. Saturday morning GPP workout- we did sprints, and then a deck of cards workout with burpees, squats, pushups and situps
3. 4.5 mile hike on Saturday afternoon.
4. Sunday morning GPP workout- we did more sprints, cartwheels, lots of squats and lunges and 4 count burpees.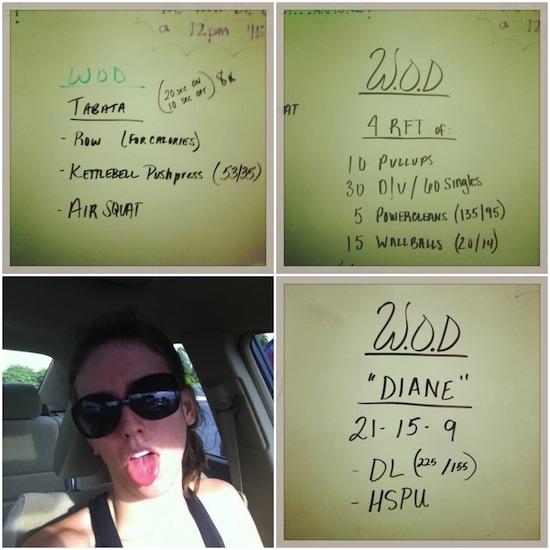 1. Tabata Monday- 95# clean & jerks & 105# power cleans for skill/strength, then a tabata #wod – keep the lowest score for each so mine were 6 cal row, 7 kb push press w/ 26# kb & 15 air squats
2. Holy Shizzzz – got my ass handed to me! 12:29 rx with double unders. Plus got up to 150# back squat for strength.
3. Proof
4. 9:12 with 135# and 2 abmats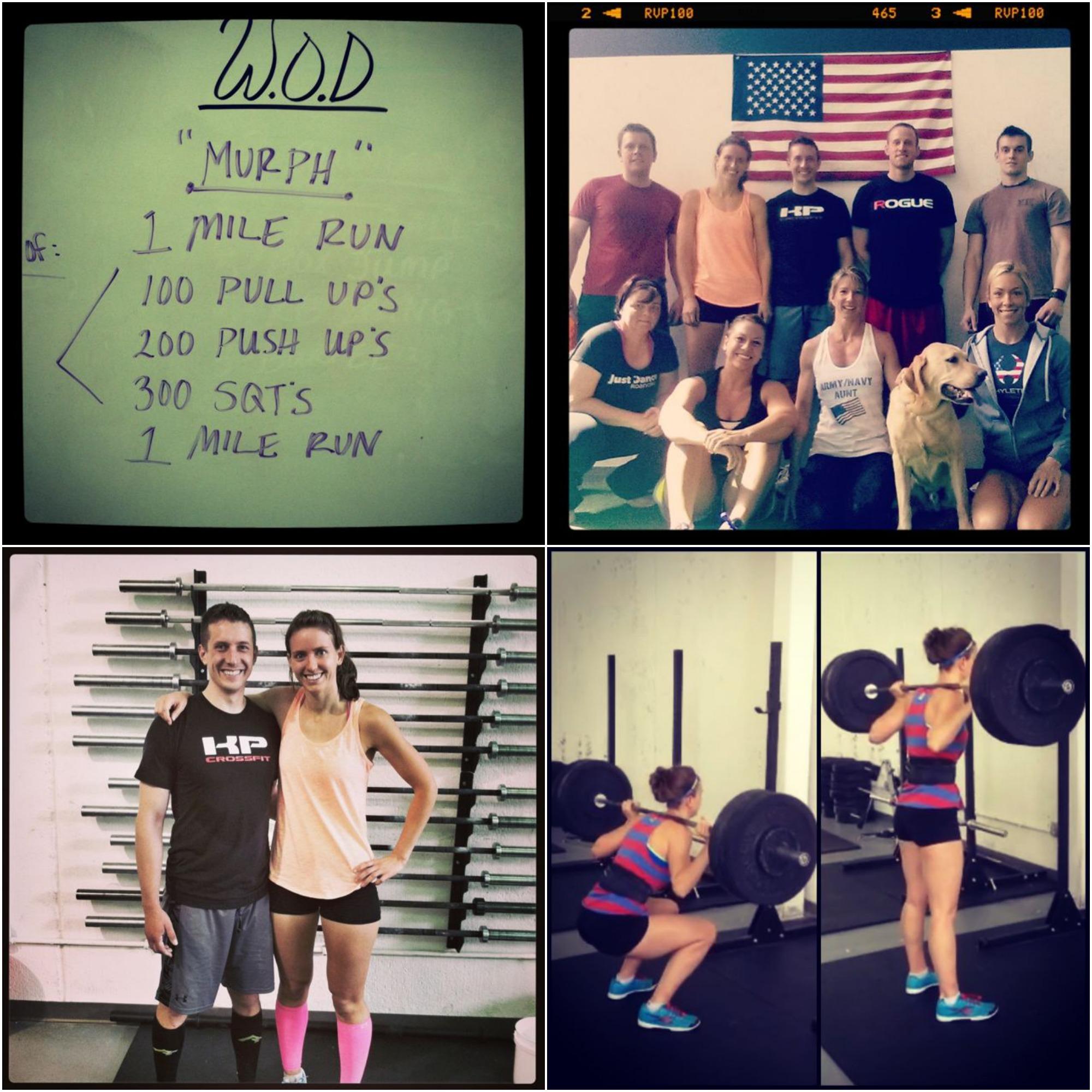 1. We did the hero WOD Murph on the Saturday before Memorial day. It's tough. But we broke in down into a run, then 20 rounds of 5 pullups, 10 pushups, 15 squats and then another run. It took me 48:11 Rx. A lot of people do this WOD with weighted vests to make it even harder. When it hurts, think of those who made the ultimate sacrifice.
2. The group post-Murph
3. Hubby & I post-Murph
4.  That's me PR'ing my back squat. 175 pounds!! That's a lifetime PR. Even when I lifted a lot for volleyball in high school I could never squat that much.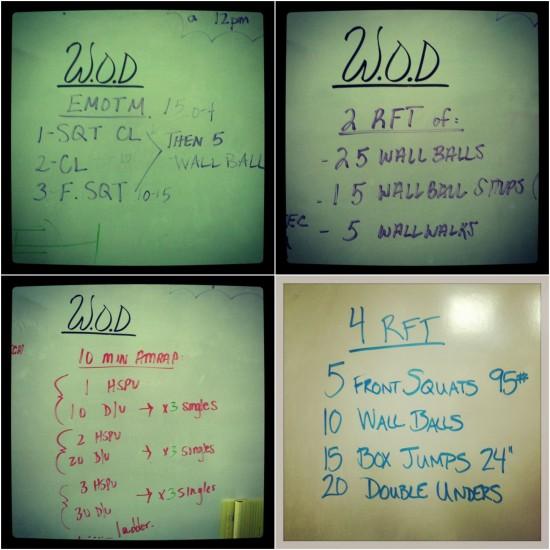 1. Our Memorial Day WOD. All legs. I did the whole thing with 105#.
2.  6:34 but I did 10 handstand holds per round instead of wall walks each round. I'm leary of wall walks ever since I hurt my hip flexor doing them. Before the WOD we did 125# weighted lunges and let me tell ya, I was SORE the next day!
3. Loved this one. Finished 6 full rounds and 53/70 DUs of round 7!
4. Open gym. I made up my own WOD. 10:58 Rx.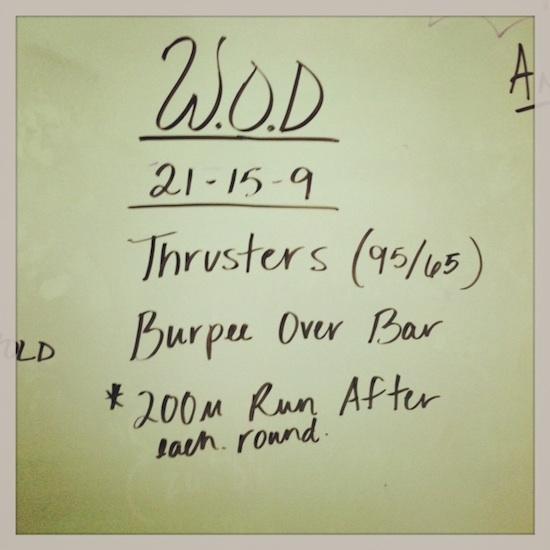 One of the hardest WODS I've ever done. 12:27 rx plus 100 pushups and some handstands before that. When I finished, I thought "I would rather have done Fran." If you know anything about Crossfit, you know that's a pretty good indication that the workout was hard.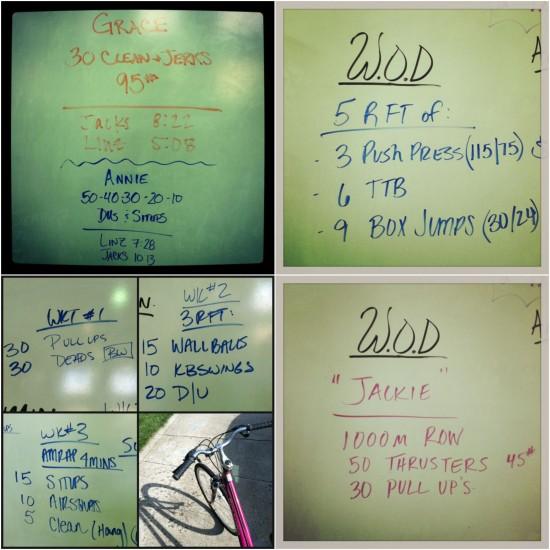 1. My friend Jackie & I tackled two benchmark workouts during open gym over the weekend. It was my first time doing Grace with the prescribed weight and I finished in 5:08! Then we did Annie, mainly to practice double unders while we were tired.
2. 5:28 rx plus a 120# split jerk PR!
3. We got to make up our own three mini WODS as a class! Workout 1- 4:04 with 135#, workout 2- 5:15 with 35# kb, workout 3- 4 + 4 with 95# hang cleans
4. Jackie- not one of my favorite benchmarks. Finished in 11:20.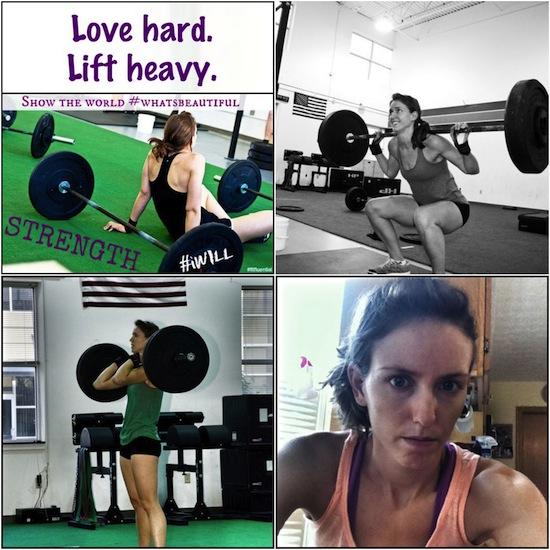 Just some random shots of me. That's my game face in the last one 🙂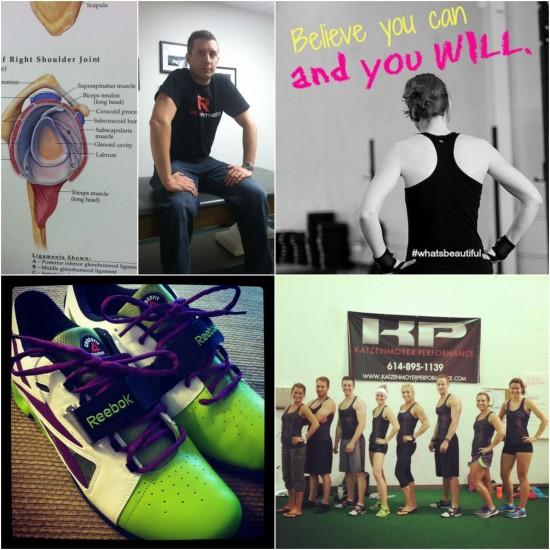 1. Hubby waiting on the surgeon to talk about his shoulder. He has shoulder surgery scheduled for June 18th. We won't know until they actually do the surgery whether it'll just be a cleanup of his labrum and rotator cuff or actually repairing a small tear. Depending on what happens, he'll be in a sling for anywhere from 1-6 weeks.
2. Truth.
3. I finally got some Olympic lifting shoes! Can't wait to see how they help with my lifts!
4. Our Coach is sponsored by Dymatize and they made us some tank tops to wear to regionals this weekend. Only the girl tanks came in on time…but the boys put them on anyways 🙂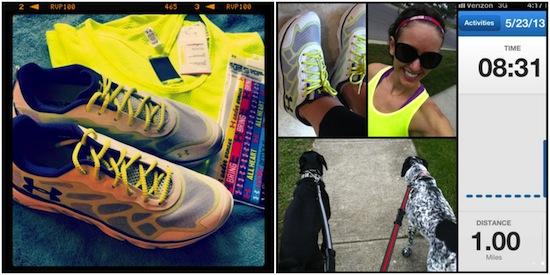 As part of the What's Beautiful campaign, Under Armour sent me some goodies, including a sweet pair of shoes, tank top and headbands. Of course I had to try them out, so I grabbed the dogs and headed out for a run. Proof that getting strong helps you run? I ran an 8:30 mile. I haven't run in months and that's a full minute faster than I was running last summer! BOOM!
——————
That's all, friends! Today, tomorrow and Sunday hubby and I will be at the Central East Crossfit Regionals here in Columbus to cheer on our coach Heather Welsh! We're so excited. She made it to The Crossfit Games last year and we're hoping she makes it back this year so we can watch her out in California too! Here are the events the athletes compete in at Regionals: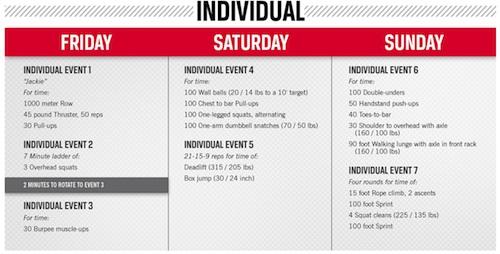 There are some crazy hard workouts! I'm so excited to watch. Our region has some amazing athletes so the competition should be great!
Enjoy!
–Lindsay–
PS. Just for fun, Jackie & I working on our butterfly pullups. We're gettin' there!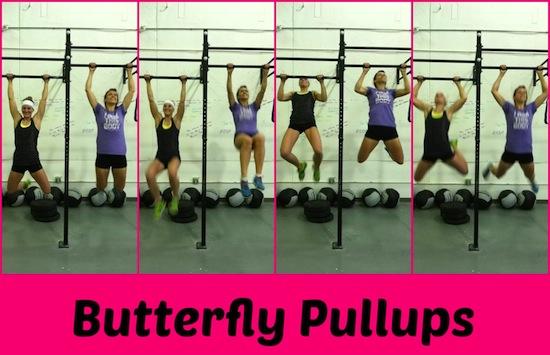 LEARN HOW FOOD AFFECTS YOUR BODY.
Get my free Table Talk email series where I share bite-sized nutrition information about carbs, protein, and fat, plus bonus information about snacks and sugar!